With Netflix's 'Get Gotti' living up to its title in every way imaginable, we get a deep insight into how federal authorities fought for years to bring down the infamous Gambino family boss, John Gotti. That's because it incorporates not just archival audio-video footage but also exclusive interviews with key individuals to really shine a light upon both sides of the law back in the 80s-90s New York. Amongst them was actually then-Department of Justice's Assistant United States Attorney Diane Frances Giacalone — so now, if you simply wish to learn more about her, we've got the details for you.
Who is Diane Giacalone?
Since Diane was born on May 18, 1950, in Queens, New York, as the eldest of three to a homemaking mother and a state civil engineer father, she learned the importance of hard work at an early age. It thus comes as no surprise she reportedly tried her best while attending the Our Lady of Wisdom Academy Catholic High School in Ozone Park – a literal mob hub – to ensure a bright future ahead. She graduated in the summer of 1967, following which she didn't hesitate to enroll at New York University to obtain a Bachelor's in Political Science in 1971 before earning her Juris Doctorate in 1974.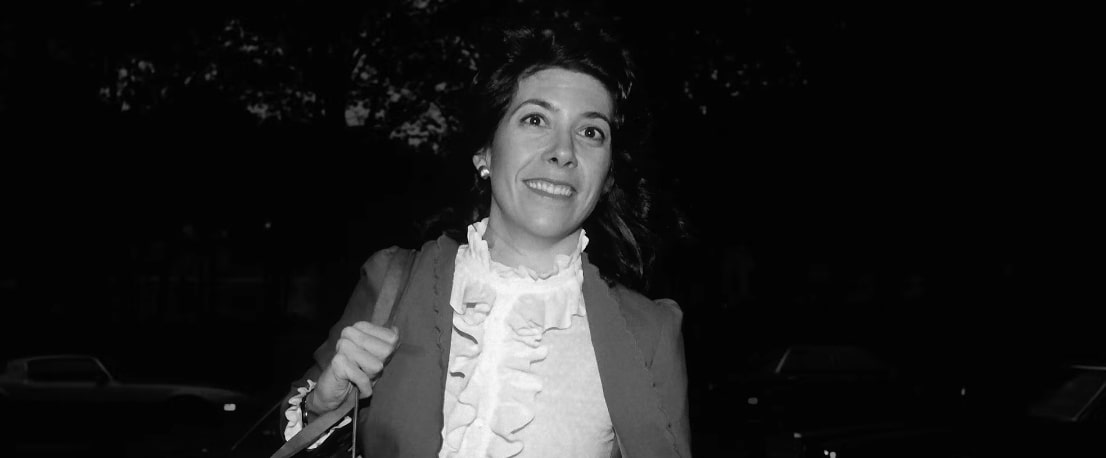 Hence came an opportunity for Diane to grab a clerical position under a Michigan Appellate Court Judge, which she proudly undertook for a year until August 1975, that is, until she chose to take a break. The truth is she'd always dreamt of road-tripping across the nation, so that's precisely what she did by herself prior to returning to New York University for a Master's in Law (Taxation specialty) in 1976. "If I practiced law for 49 years, it wouldn't make a great deal of difference," she once said of her experience on the road. "But that year made a great deal of difference to me… I learned what it's like not to talk for weeks."
Diane was actually registered as a New York Attorney back in mid-1977, but she still chose to spend the ensuing 18 months pursuing her passion in the Justice Department's Tax Division in Washington. In fact, it wasn't until January 1979 that she joined the United States Attorney's Office in Brooklyn (aka the United States District Court for the Eastern District of New York), where she quickly rose ranks. After all, she clearly held the titles of Assistant United States Attorney as well as Deputy Chief of the Criminal Division by 1986, the year she brought a criminal case against John Gotti and six other wise men, only to lose.
It later came to light a juror was bribed $60,000 to rule in the mob's favor, according to this original documentary series, which is likely one of the sole reasons they managed to be acquitted on all counts. These were murder, gambling, loan sharking, and truck highjacking; plus, several former wise men had come forward to testify against them but to no avail – their cross-examination regarding their own past was so brutal that they lost credibility. You can actually check out the 1994 television film 'Getting Gotti' to watch a dramatized version of these exact events, especially as it centers around Diane, who has since preferred to lead a quiet life.
Where is Diane Giacalone Now?
Diane has admittedly always been very private, making it come as no shock she has seemingly stayed well away from all forms of public social media to maintain her distance from negative or nosy eyes. Therefore, we unfortunately don't know much concerning her current standing except the fact she likely still resides in her hometown, where she's surrounded by a lot of loved ones every step of the way. Moreover, according to the last reports, this 73-year-old's legal license is valid until 2024, meaning if she wishes to continue practicing law despite her age, she would have to go through the registration process all over again. Honestly, we wish her nothing but the best for the future.
Read More: Romual Piecyk: How Did This Alleged John Gotti Assault Victim Die?