The tenth episode of FOX's action series '9-1-1: Lone Star' follows Paramedic Captain Tommy Vega waging a war against Paragon, a private ambulance service company that hijacks the emergency calls attended by the Station 126 EMS ambulance. Realizing that Paragon is competing against Station 126, threatening the jobs of the paramedics at the fire station, Tommy reaches out to a City official for help, only to get disappointed. Tommy then tries to hijack Paragon's calls. Tommy, Nancy, and TK's encounter with Paragon leads them to the familiar face of Andy Favreau's Pearce Risher! SPOILERS AHEAD.
Where Was Pearce Risher?
Pearce Risher is introduced in the sixth episode of the second season as Tommy Vega and Nancy Gillian conduct interviews to fill the paramedic opening at Station 126. After interviewing several candidates, they interview Pearce, who makes a fine impression on Tommy. Although Nancy doesn't get convinced about his capabilities, the paramedic captain accepts him to her team. He shines during one of his first few calls by finding out that a victim they are treating is poisoned by cyanide from the flowers she has been delivering. However, Pearce fails to live up to the expectations of his colleagues when he informs Tommy that he cannot enter into a minefield to treat a patient.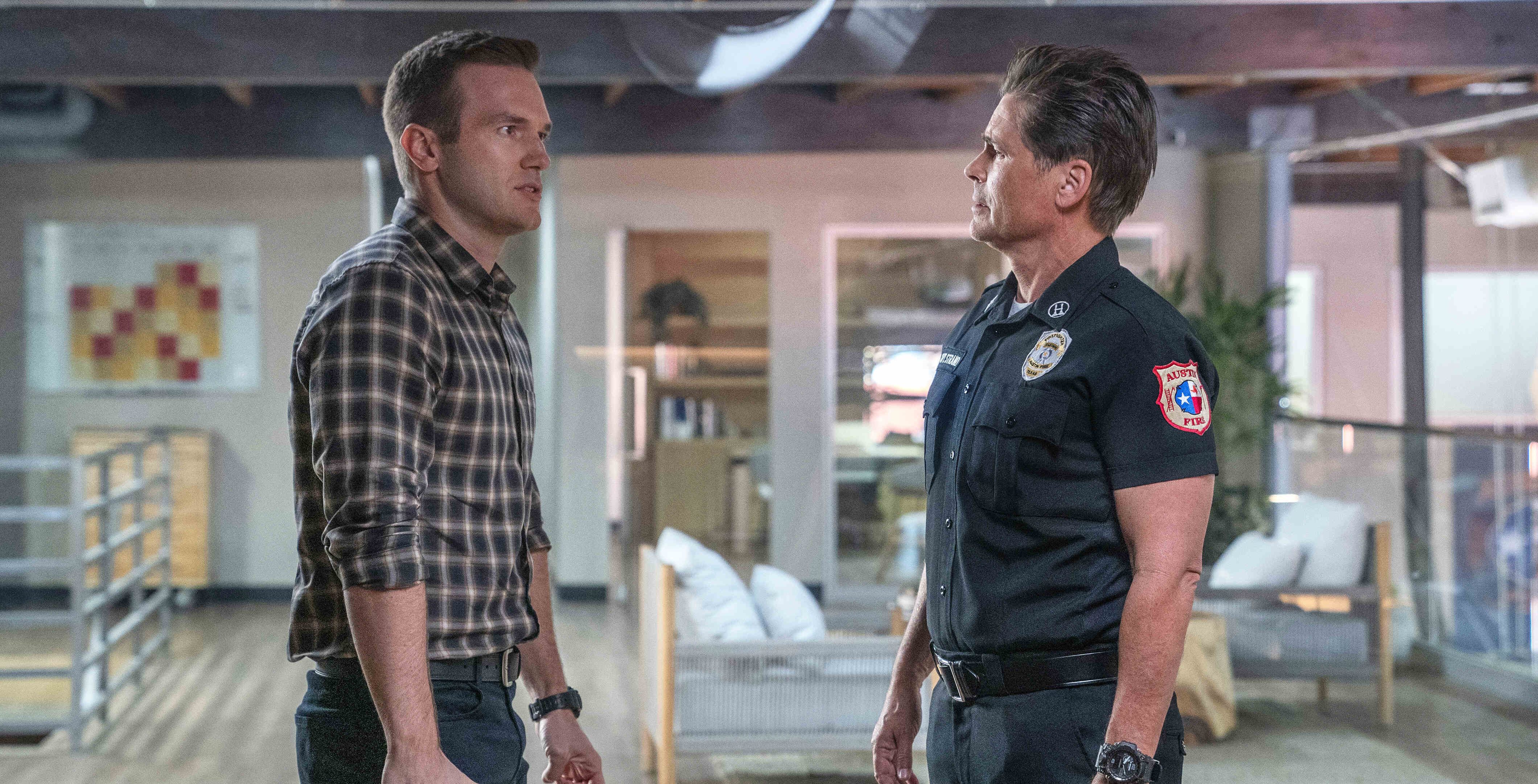 Although Tommy doesn't punish him for not doing something he felt unsafe, Pearce leaves Station 126 by letting her know that he isn't suited for the "cowboy culture" of her and Captain Owen Strand. After leaving Station 126, Pearce reunites with his former colleagues for a softball game between AFD and APD. Upon knowing about his All-American career as a center fielder at Vanderbilt University, Tommy and Owen recruit Pearce to their team after agreeing to the latter's conditions. Pearce ends up infuriating Owen by abandoning his team while the two departments end up fighting each other.
Pearce then joins Paragon, the company that competes against Station 126, as a paramedic. Does that mean Andy Favreau returned to the procedural drama? Let's find out.
Andy Favreau Came Back to the Procedural Series
Andy Favreau did return to '9-1-1: Lone Star.' Favreau's character Pearce Risher confronts Tommy, Nancy, and TK in the line of duty as his Paragon team attends several calls that are supposed to attend by the Station 126 paramedic chief's squad. "We love Andy. He's just so funny," co-creator Tim Minear told EW about the actor's return. "We had been talking about the idea of our medical team going up against a private ambulance company for a while — and we also love [Adam Ray as Paragon boss Jacques], he's also hilarious. So we thought, 'What if we put these two obnoxious characters in the same world? What if Pearce was actually working for Paragon and for Jacques?'" he added.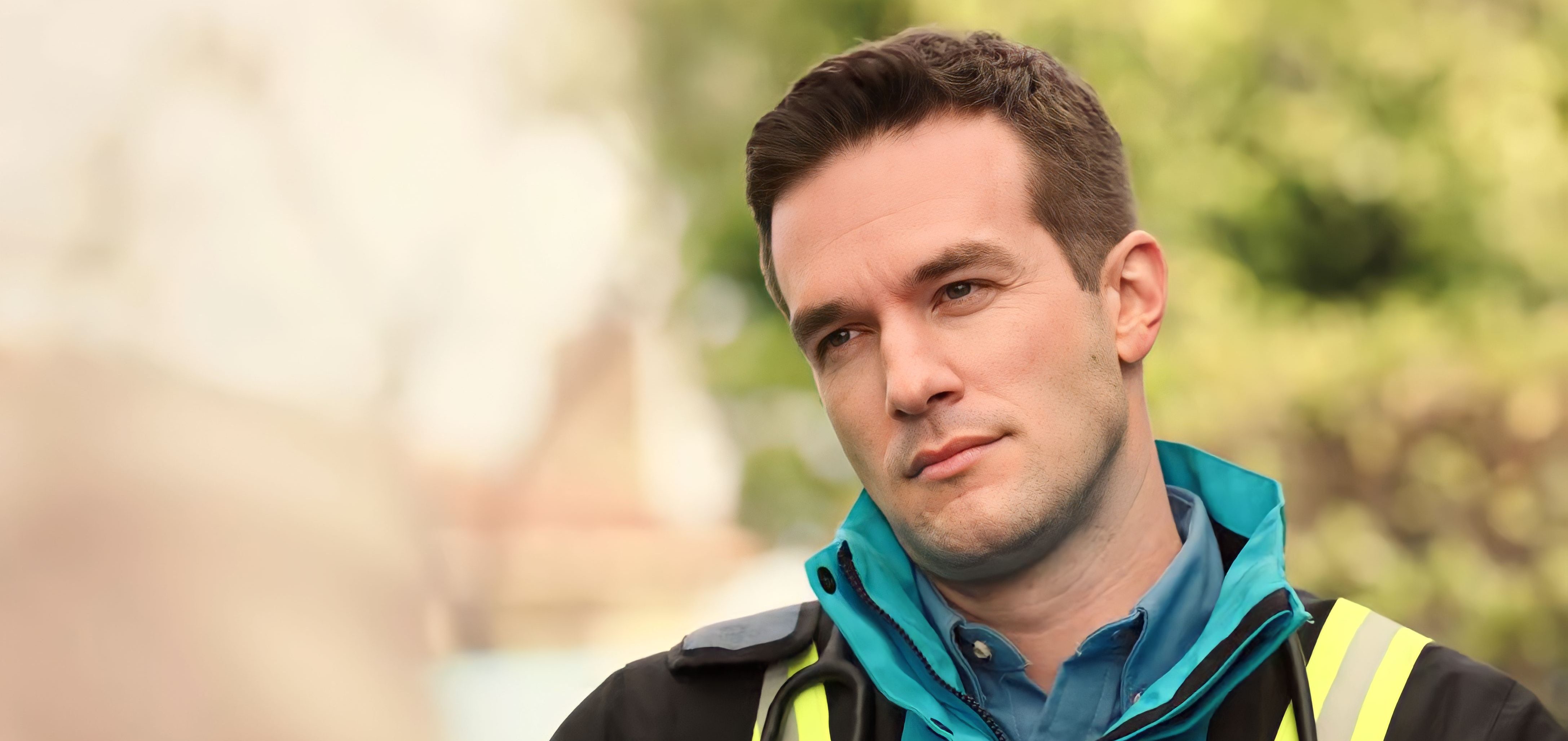 Pearce's presence in the narrative of the episode adds more tension to the same, specifically because of the "enmity" that exists between Station 126 and the paramedic. The character's inclusion also gave the writers an opportunity to give closure to the same storyline as the paramedic makes amends with Tommy, who represents the fire station. When Pearce nearly dies due to negligence committed by his boss Jacques, it is Tommy who saves him. To return the favor, Pearce decides to sue Paragon and Jacques for compensation of $20 million.
As of now, there aren't any reports that suggest we will continue to see Favreau in the series, indicating that his return most likely is for a single-episode arc. Having said that, we may see the actor in the future as Pearce, especially since the paramedic clears the air between himself and Tommy. Considering that TK is expected to take leaves for his wedding and honeymoon, Tommy may add Pearce to her squad until the former returns.
Read More: Will Marjan Return to Station 126? Is Natacha Karam Leaving 9-1-1: Lone Star?