'Siesta Key' on MTV is inspired by the reality series 'Laguna Beach: The Real Orange County.' It follows a group of friends as they spend the summer together, hashing out their issues around love, friendship, rivalry, and everything in between. The series is currently screening its fourth season, which has given us some hard-to-forget moments, a solid chunk of them revolving around Juliette Porter and Kelsey Owens.
While it is no news that the two ladies have been butting heads now and then, things seem to have gotten quite out of hand lately. As Juliette was seen leaving the island after their heated altercation, naturally, fans want to know if she has been asked to leave the show. Curious about the same? We got your back!
Did Juliette Get Kicked Off Siesta Key?
In the seventh episode of season 4, the drama between Juliette and Kelsey hit the roof. Matters seemingly escalated after Juliette splashed her drink at Kelsey and slapped her former friend-turned-rival, as discussed by their fellow cast members on the show. Since Juliette left the island, several viewers believe that the producers made her leave. However, there are no reports confirming the same.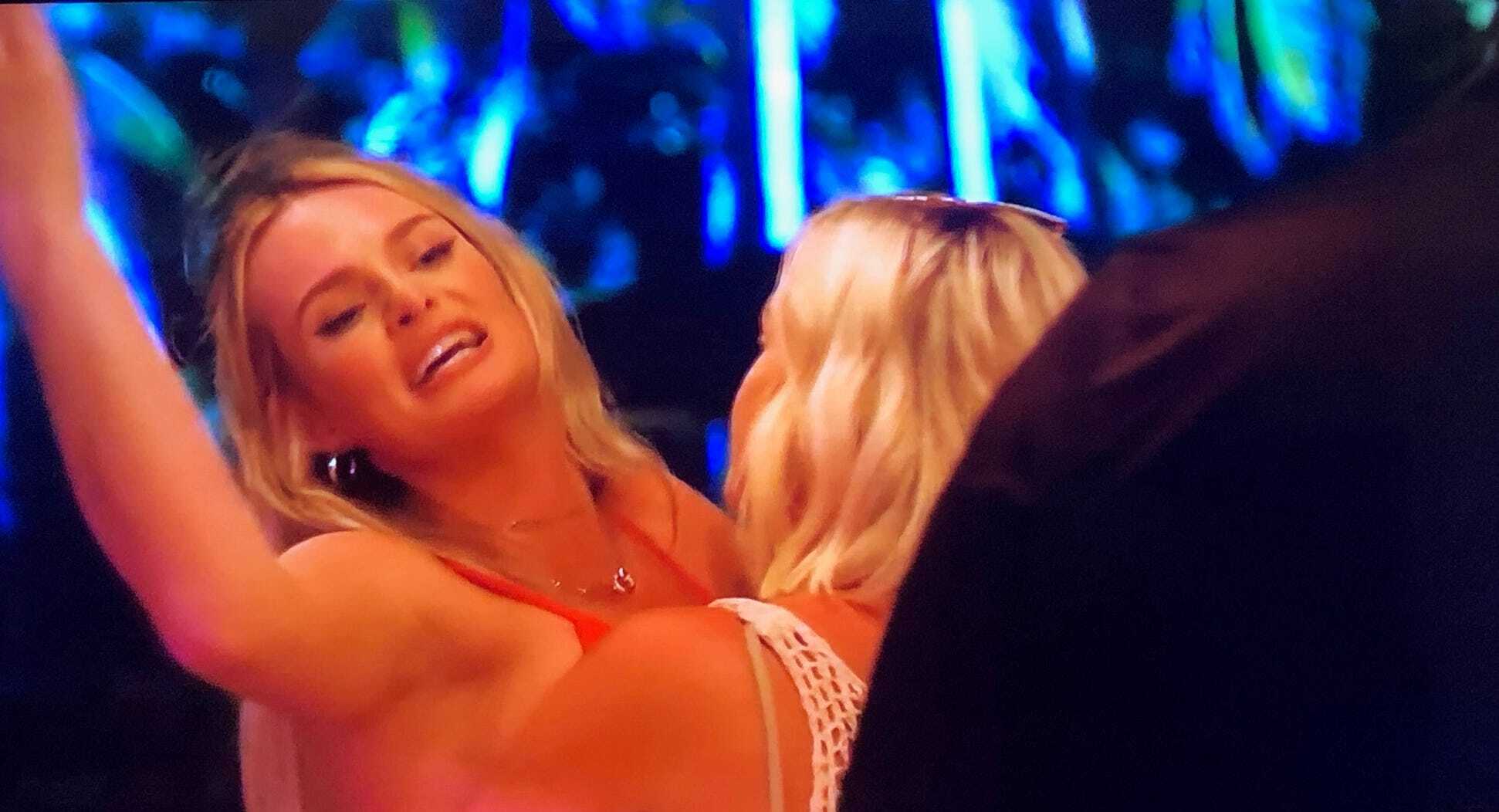 Several fans have taken to social media to express how they feel about the whole situation. Some felt that Juliette should be removed from the show, given multiple instances of similar nature in the past. At the same time, others believe that the producers will not let her go since she is one of the main cast members and also narrates the show. It was reported that Kelsey took over the narration after Juliette left.
Yes it is

SIESTA Key star Juliette Porter was involved in a violent fight with co-star Cara Geswelli over a year before punching Chloe Trautman in the head and pulling her hair on this week's shocking episode.
What happened to 0 tolerance?
She should be kicked off the show
🤦 pic.twitter.com/MBoLd35evg

— TinaMarie🌴🌊 🌈Mom, Music 🎸,♥️ Animals 🐈🐕🐇🐎 (@LarrabeeNed) July 1, 2021
Although Juliette was not seen in episode 8, it looks she might be back in the future episodes. In the ninth chapter of the fourth installment, Chloe will return and try to patch things up between Juliette and Kelsey. So, it seems like Juliette might not be going anywhere for now.
Did Juliette Punch Kelsey?
In episode 7 of season 4, Juliette's much-discussed slap was not caught on camera, thereby spawning several speculations about what happened. However, this is not the first time that Juliette has physically assaulted a castmate. Previously, Chloe, Cara, and Alyssa have been at the receiving end of her temper. In season 3, Juliette reportedly punched Chloe in the head and pulled her hair as the latter tried to get away. However, it seems that the JMP The Label founder slapped Kelsey after throwing her drink at her, which also left Kelsey bleeding a little.
Tonight's episode was A LOT and I'm still ashamed of my actions despite this happening 6 months ago. I'm truly sorry and I will be a better example. I've been working on myself since then❤️

— Juliette Porter (@juliettep0rter) July 1, 2021
Juliette and Kelsey have had a rocky relationship, especially due to the men in their lives. However, the fact that both of them are also owners of their own line of swimwear has only pushed their rivalry into high gear. In the same episode as the incident, Juliette was confronted by her boyfriend, Sam, and her friend and voice of reason, Serena. The well-meaning individuals firmly pointed out to Juliette that her behavior was unacceptable. Juliette and Kelsey have apologized publicly for how things went down and stated that they are not proud of their actions. But by the looks of it, their friendship seems to be beyond repair.
Read More: What Does Sam Logan From Siesta Key Do For a Living?