Netflix's 'Squared Love All Over Again' picks up the story of Monika and Enzo whose perfect romance receives a hit of reality after they return from a dreamy vacation. Things move in opposite directions for them as Monika becomes more famous and popular and Enzo's career takes a nosedive. This unbalanced professional equation also starts to affect their personal lives as Enzo becomes more insufferable at home. He is also plagued by insecurity and jealousy, especially after he sees Monika getting close to Rafał, a handsome and successful journalist. The more problems appear in Monika and Enzo's relationship, the closer it leads her to Rafał. If you are wondering whether she ends up with her new love interest at the end of the film, then we've got you covered. SPOILERS AHEAD
Do Monika and Rafał End up Together?
The first time Monika meets Rafał, she is unimpressed by him. In fact, she calls him out on his own TV show, chiding him about revealing people's personal affairs and insulting them on live television. Rafał, too, is not very fond of her, but he is forced to let her in on the new talent show when the producers reveal that his popularity has been steadily decreasing. He needs a co-star who can balance things out and maybe even give his career a boost.
Monika didn't want to co-host the show with Rafał, but when there is no other choice, she decides to look on the bright side that she'll be helping kids. Over time, she starts to like Rafał and they become friends. It turns out that he is not half as rude and confronting as he is on his TV show. She starts to enjoy her job and discovers new aspects of Rafał's personality. Still, it is nothing more than a work friendship between them as she is still in love with Enzo, who is going through a rough patch.
To increase the ratings for the show, the producers decide to give the audience a romance angle. If they believe that the co-hosts are dating, then the popularity of the show will surely soar. The crew starts to put Rafał and Monika in such situations that they end up spending more time with each other. The more friendly they get, the more the media spins the story of their romance. This has an impact on Enzo, who starts to think that Monika is going to leave him for the more successful man.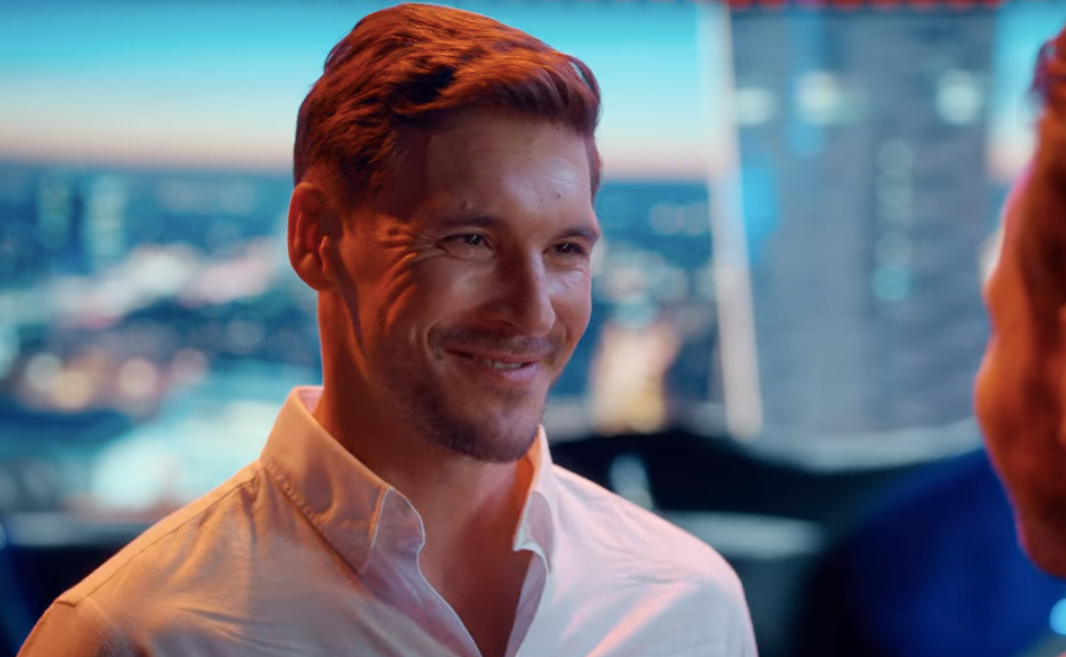 While Monika repeats that there is nothing going on between her and Rafał, she can't help but warm up to him. She starts to see him in a new light when he takes her to an orphanage, with which he has been involved. She sees that under the hard exterior, he is actually a good person. As her relationship with Enzo starts to deteriorate, she gets closer to Rafał and for a while, it looks like she just might break up with Enzo and think about her future with Rafał. But it becomes clear that Monika is not interested in him when he kisses her.
She rebuffs his advance but this doesn't mean an end to their friendship. It makes things confusing for her, but she barely gets any time to process the kiss. Soon after, she overhears Rafał on a call. It turns out that he had been trying to get close to Monika to help the producers create the narrative of their romance. He was not the person he'd been presenting himself to be all this while. In fact, he was just as shallow as she'd initially believed him to be.
All the affection that he had been showing her and even the orphanage that he took her to was fake. He was trying to get her to fall for him just so that it would increase the ratings of the show. He desperately needed it because his popularity had been decreasing and he needed a boost for his career. To him, Monika was nothing but a means to that end. When she discovers this, she ends their friendship and exposes Rafał, bringing his career to a final end.
Read More: Do Monika and Enzo Break Up or Stay Together in Squared Love All Over Again?