Ever since 'My Favorite Murder' podcast's inception in early 2016, its two hosts have been profiling one true crime tale after another to really shine a light upon the dark side of human nature. Thus, of course, it's episode 367, titled 'High Fives with Both Hands,' chronicling the incredibly complex 1985 disappearance and murder of Donald "Don" Boardman, is absolutely no different. So now, if you wish to learn more about the same — with a specific focus on what exactly transpired, its ensuing investigations, as well as its overall aftermath — we've got the details for you.
How Did Donald Boardman Die?
Although twice divorced, 36-year-old Donald had honestly managed to build a good, happy, independent, and stable life for himself in Atlanta, Georgia, by the time the fall of 1985 rolled around. He was reportedly a gift shop owner who was not only incredibly smart but also unwaveringly kind, which is just part of why his sudden vanishing left the entire community shaken to its core. The truth is he had last spoken to his family on November 16 to make Thanksgiving plans, yet he never showed up at their doorstep as promised, driving them to file a missing person's report.
That's when it came to light Donald had recently been contemplating starting afresh in a new town and was last physically seen alive at a local convention center's health fair on November 23, 1985. However, his loved ones maintained he wouldn't have run away or taken any drastic steps without letting them know beforehand, resulting in the officials conducting an unsuccessful extensive search. This tricenarian's case was hence deemed cold, with everyone left unaware that his remains were actually soon recovered from a creek near Interstate 24 in Marion County, Tennessee.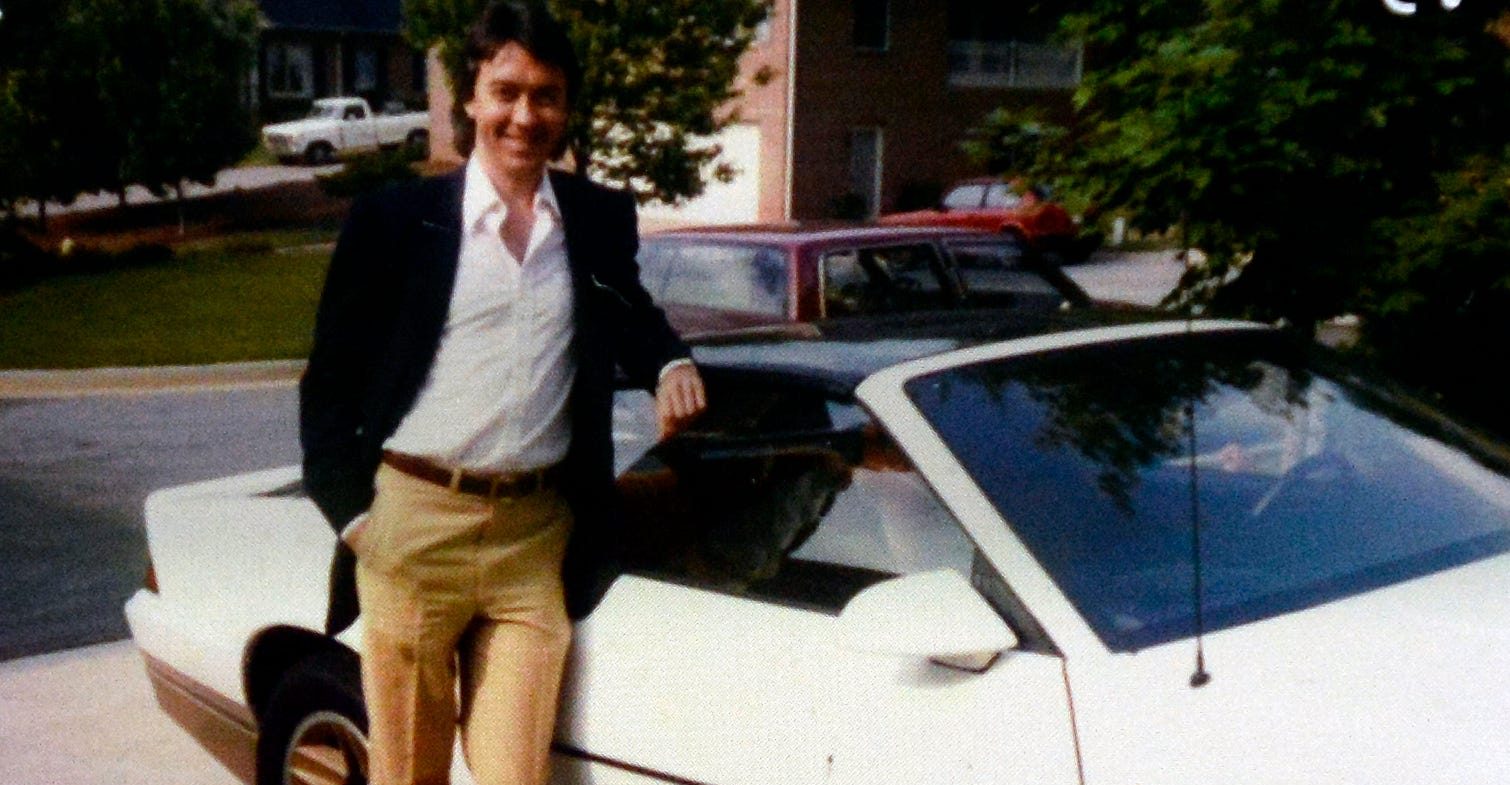 It was December 16, 1985, when a fisherman had come across decomposing human remains by pure chance while working, following which he immediately contacted the local authorities. The identity of this fully-clothed yet badly injured male could not possibly be ascertained at the time, but his autopsy report did confirm his cause of death was homicide through a blow to the head. In other words, Donald passed away from blunt force trauma; a sad, tragic truth that did not really unravel until the summer of 2022, 37 years after the fact — he was John Doe until then.
Investigator Larry Killer had actually claimed in an early 2022 interview to still be haunted by the unidentified remains discovered in 1985, sparking a series of events no one could've seen coming. A stay home mother had read this piece and looked up further details out of curiosity, just to soon find the link between John Doe and Donald via police sketches as well as area proximity. Barbara King Ladd subsequently let the Chamblee Police Department know of her findings, leading crime analyst Lori Bradburn to follow up, obtain DNA samples, and finally confirm all suspicions.
Who Killed Donald Boardman?
While Donald's latest Camaro Z28 vehicle, jacket, and credit card were found in possession of Charles Milton Robertson mere days after he vanished, the matter unfortunately went nowhere. This auto shop owner was actually pulled in by officials on November 29, 1985, in East Point, Atlanta, on suspicion of being drunk while leaving a local restaurant with two companions by his side. They thus checked his license plate, only for it to turn out the vehicle belonged to a then-missing Donald, propelling them to carefully search the Camaro before questioning all three individuals.
It then came out Charles also had Donald's jacket and credit card, the latter of which had been used a few times at local stores, gas stations, and car shops since the 36-year-old was last seen alive. The other two people by his side were Dwaine Steven Foster as well as Thea Jane Rimingler (then wanted for an armed robbery), who seemingly maintained they had no idea what was going on. As for Charles, he claimed Donald had brought in his vehicle for repairs on November 18 but never returned to pick it up, so he was driving — through the signature on the repair slip was not his.
Therefore, with no concrete evidence, the trio was let go — Charles and Dwaine have both reportedly since passed away. So now, with the discovery of Donald's remains, the authorities are looking for Thea in the hopes of garnering additional information. They believe Donald was killed in a carjacking gone terribly wrong prior to being dumped across state lines, especially because he didn't have any severe enemies or massive troubles; what he did have was a new car. Detectives have looked into the possibility of him being the victim of a serial killer as well, but again, there's no concrete evidence for any of it. In other words, Donald's murder sadly remains unsolved to this day.
Read More: Lori Vargas Murder: Where Is Donald Alexander Spice Now?