In the fifth episode of 'Don't Toy with Me, Miss Nagatoro' season 2 or 'Ijiranaide, Nagatoro-san 2nd Attack' titled 'So This Is Your Room, Huh, Senpai?' Naoto catches a cold a day after meeting the titular protagonist. When Nagatoro learns that her senpai is unwell, she feels that he fall sick because of her and decides to pay him a visit. Since Naoto is alone, Nagatoro puts him to sleep before going to cook a tasty dinner for her senpai. Here's everything you need to know about the ending of 'Don't Toy with Me, Miss Nagatoro' season 2 episode 5 or 'Don't Toy with Me, Miss Nagatoro 2nd Attack.' SPOILERS AHEAD!
Don't Toy with Me, Miss Nagatoro Season 2 Episode 5 Recap
The day after paying Nagatoro a visit as she was unwell, Naoto wakes up in the morning to realize that he caught a cold. When Mrs. Hachiouji learns about her son's health concerns, she offers to stay home and cancel her business trip. But Naoto assures his mother that he is fine and can take care of himself, especially when he only has a cold and nothing serious. Mrs. Hachiouji feels that her son is probably right and goes on the business trip, reassured that he will be fine without her.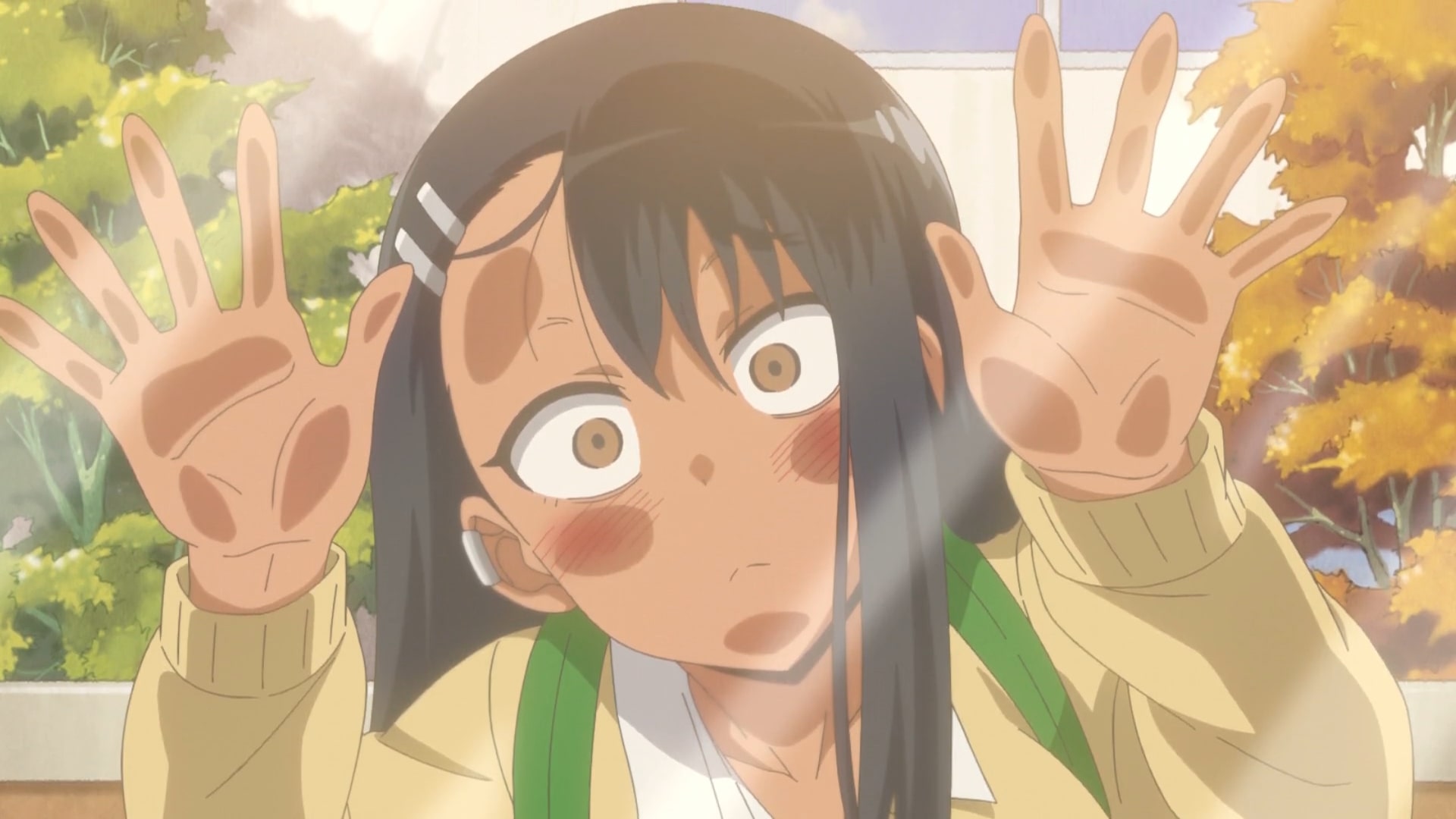 Later that day, Nagatoro contacts Naoto concerned that he is not in the clubroom for some reason. It turns out that she has already looked for him everywhere and has still been unable to find any trace of him. When Naoto finds several texts from Nagatoro on his phone, he tells her that he is not well. As soon as Nagatoro receives a reply, she calls him to learn more about her health concerns. When she learns that he has a cold, she feels that he got it from her when he paid her a visit.
Naoto reassures Nagatoro that he is fine and also ends up mentioning that he is alone at the house during the conversation. Without asking for permission, she visits her senpai's house later that evening. In order to ensure that he is comfortable, Nagatoro takes him to his bedroom and put him in his bed so that he can rest. She checks his fever by touching her forehead with senpai's, as they could not find a thermometer. Now that she knows that he is really unwell, Nagatoro decides that she must take care of everything else for him.
Don't Toy with Me, Miss Nagatoro Season 2 Episode 5 Ending: Does Nagatoro Kiss Naoto? Does Nagatoro Meet Senpai's Mother?
After Nagatoro has ensured that her senpai is feeling a little better and is comfortable on his bed, she tells him that she has may go shopping to buy something to cook for him. As soon as she leaves, Naoto starts feeling dizzy and falls asleep. Nagatoro approaches him in his dream to check his fever and she realizes that her senpai is not well at all. But interestingly she refers to herself as his wife and asks him to depend on her for care and affection. She then cooks congee and feeds Naoto herself.
Interestingly, exactly at this point Nagatoro returns to her room with some congee and starts feeding him as well, not realizing that her senpai is half asleep and has been dreaming about the same thing. Naoto struggles to tell the difference between the dream and reality and just thanks Hayase for the food. As he falls asleep all over again, Nagatoro continues to tease him as she feels that he is just pretending to be dozing. She warns him that if he won't open his eyes, she will kiss her. But when her senpai does not respond, Hayase really comes close to him and it appears that she is seriously considering giving him a peck on his cheeks.
However, before he could do that, Mrs. Hachiouji comes back to the house from work. Hayase is startled to hear her voice and rushes back downstairs to avoid making things awkward. When she meets Naoto's mother, she tells him that she is there just to make sure that her friend is doing well. The following morning when Naoto wakes up, his mother asks him about the mysterious girl. Naoto is a little taken aback but just tells his mother that she is a junior at school. As he walks to school that day, he feels really confused as he can't really separate his dream from reality while thinking about Nagatoro feeding him the previous day.
Read More; Don't Toy with Me, Miss Nagatoro Season 2 Episode 4 Recap and Ending, Explained