When beloved Child Psychiatrist Dr. Thomas Burchard was discovered dead in a car trunk near Las Vegas, the police were shocked by the brutality of the crime. But as they began wondering who could have murdered the kind doctor so mercilessly, startling secrets from his personal life emerged, presenting a grim picture. ABC's '20/20: Kelsey Turner' delves into the heartbreaking events surrounding Dr. Burchard's death and the highly complicated investigation that led the police to his killers. Now, if you wish to learn more, including the perpetrators' identities, here's everything you need to know.
How Did Dr. Thomas Burchard Die?
Born on February 16, 1948, Dr. Thomas Kirk Burchard grew up in Boston, Massachusetts, and later in Virginia, where his father taught Architecture at Harvard and Virginia Tech's College of Architecture, respectively. After finishing medical school, he decided to specialize in Child Psychology and served as a Resident Child Psychiatrist at numerous reputed hospitals and colleges nationwide. Eventually, Dr. Thomas joined the Community Hospital of the Monterey Peninsula in Monterey, California, where he served forty years as a highly sought-after Child Psychiatrist.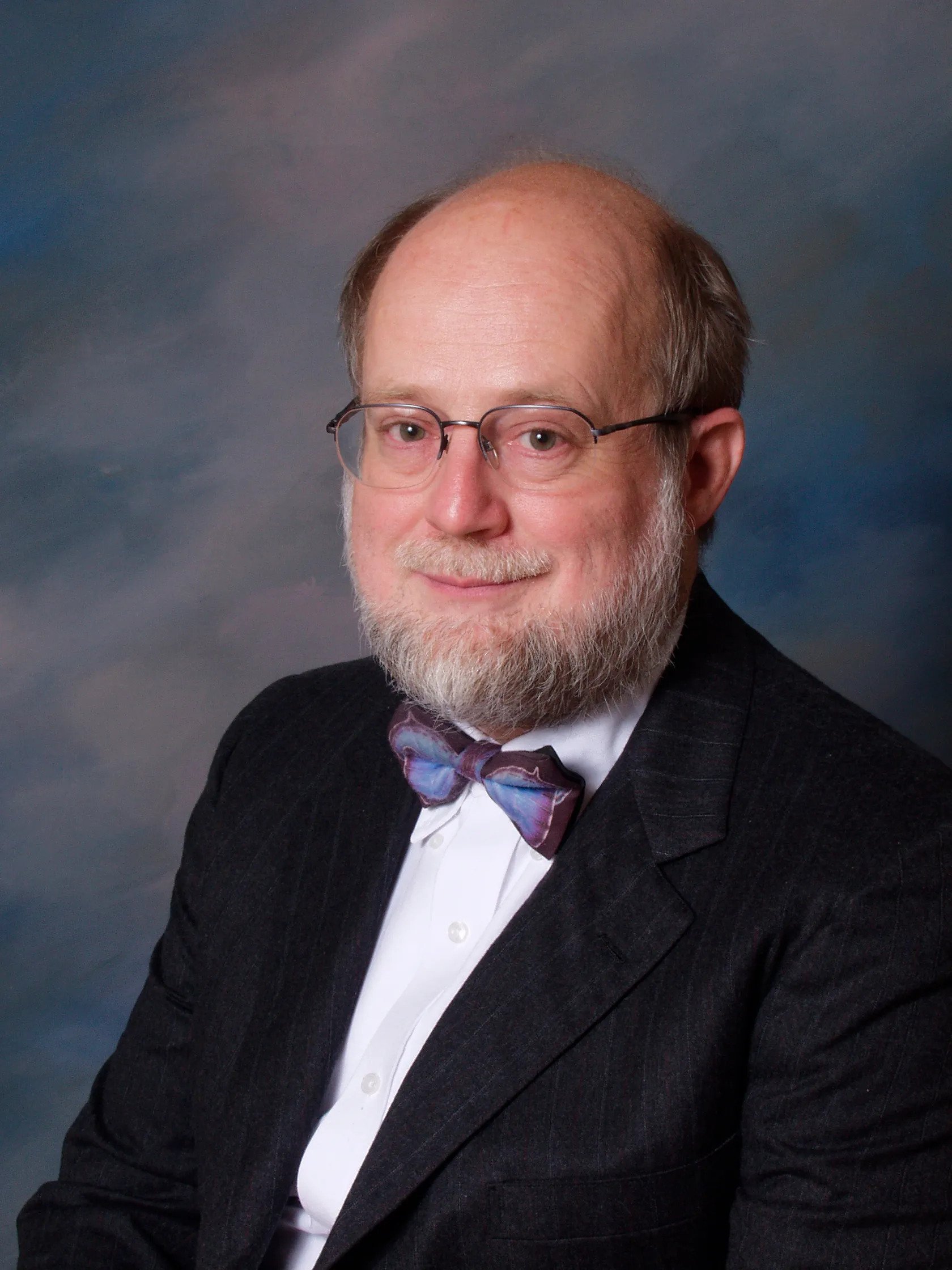 Loved ones and colleagues remember Dr. Thomas as a highly generous and kind-hearted man who loved children and loved performing magic tricks for them. Besides, he was known as a selfless individual who seldom thought of himself and would go out of his way to help those in need. Sadly, this generosity led to the Salinas resident tragically losing his life. On March 7, 2019, the Nevada Police received a 911 call from a man who reported an abandoned Mercedes-Benz on a dirt road near the Lake Mead National Recreation Area.
When the officers arrived on the scene, they saw that the car's windows were rolled down, and it seemed like something had been burned on the passenger seat. Noticing blood on the back seat and the driver's headrest, they immediately opened the car's trunk and found foul-smelling clothes and bedding. Upon removing them, they discovered 71-year-old Dr. Thomas' badly battered body, which was barely recognizable. Not only was a part of his ear severed, but there were defensive bruises, cuts, and scrapes all over his face, neck, arms, and upper chest. The official autopsy soon revealed that Dr. Thomas had died from blunt force trauma to the head.
Who Killed Dr. Thomas Burchard?
As the investigation commenced, the police discovered that the Mercedes-Benz in which Dr. Thomas' body was found belonged to Kelsey Turner, a model and Instagram influencer popularly known as Badd Barbie. While the 25-year-old lived in Las Vegas with her boyfriend, Jon Kennison, they were missing from her residence when the detectives searched for her. Not just that, they found blood that matched the victim's splattered on the walls and bed frame of one of the rooms. Hence, they contacted Kelsey's mother, who revealed that the model and Dr. Thomas had known each other for several years.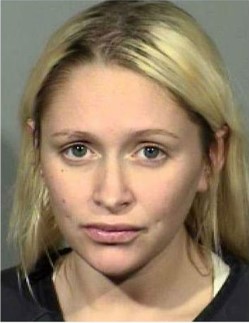 Not just that, the 71-year-old paid for a rental home in Salinas, where the model lived with her mother and son for a year before moving to Las Vegas. The police also spoke to Judy Earp, Dr. Thomas' girlfriend of 17 years, and she made some shocking revelations about his equation with Kelsey. According to her, the Child Psychiatrist met the model online and began helping her financially since she struggled to raise her two little children. Judy stated that not only did her partner sign the model's Salinas house's lease, he even paid the rent and a loan for her car.
Judy believed Kelsey thoroughly exploited Dr. Thomas' kindness and that he was somewhat of a "sugar daddy" to her, although the latter always maintained that their relationship was non-sexual. However, things became problematic when the Child Psychiatrist's girlfriend disliked Kelsey and encouraged him to stop paying for her expenses. As a result, he decided to cut her off and stopped paying her house rent. Judy alleged that Kelsey then began extorting Dr. Thomas, threatening to report him to the police for inappropriate behavior with his underage patients.
Though these allegations were reportedly baseless, the 71-year-old feared going to the police and gave in to the model's demands. Eventually, Kelsey left Salinas at the end of 2018 and moved to Las Vegas with her son and boyfriend. Yet just before leaving, she seemingly began having trouble with the latter. She would often contact Dr. Thomas from Las Vegas, claiming that her boyfriend abused her and that she was struggling to take care of her son financially. Naturally, her former benefactor sympathized with her, and against Judy's warning, he decided to visit the model.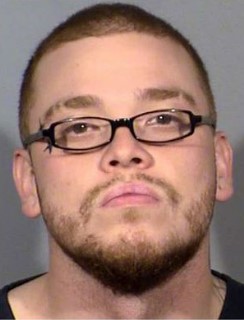 On March 1, 2019, Dr. Thomas arrived at Kelsey's Las Vegas home, which she shared with her son, her boyfriend, Jon Kennison, and two other roommates named Diana Pena and Jeremy Escherich. This was the last time Judy saw him alive, as just six days later, he was found dead. Given Kelsey's controversial relationship with the Child Psychiatrist and his last known whereabouts, she and her roommates became primary suspects in the murder. Sensing that they had deliberately fled the state, the police declared them wanted fugitives. Following a comprehensive search, Kelsey was arrested on March 21 from Stockton by a fugitive task force.
While the model insisted on her innocence, Diana surrendered herself to the police in mid-April, followed by Jon's arrest on April 17. All three were officially taken into custody and charged with Category A felony murder using a deadly weapon against a victim 60 years or older. In June 2019, Kelsey and Jon refused to plead guilty, but Diana pled guilty to a lesser charge of accessory to murder and agreed to testify against the other two. During the trial, she took the stand and revealed what exactly had happened to Dr. Thomas in March 2019.
Diana stated that after the 71-year-old came to check on Kelsey in her Las Vegas home, trouble began the following day when roommate Jeremy's girlfriend arrived at the apartment and became friendly with him. This supposedly did not sit well with the model, and she got into an argument with her roommate's partner, accusing her of trying to "snatch" Dr. Thomas from her. The matter worsened when on the night on March 2, she discovered some explosive messages on his phone. Kelsey allegedly found an exchange of pornographic photos between Dr. Thomas and her mother, leading to a massive altercation between them.
The model's roommate further divulged that Kelsey blackmailed Dr. Thomas to pay her money, or she would report him to the police and the hospital authorities. Since she was angry, he locked himself in one of the rooms and slammed the door, leading to a few more heated arguments. Eventually, Jon broke down the door and forcefully entered the room, where he hit Dr. Thomas on the head with a baseball bat once. This single blow severely bruised his head and caused some bleeding, so he requested to go to the hospital after assuring that he would just state he was mugged.
Diana testified that as she and Dr. Thomas waited for Jon and Kelsey in the car downstairs, he feared the model would kill him. When they came downstairs, they asked her to clean up the mess from the altercation before they went to the hospital. However, she soon heard Kelsey shouting outside, repeatedly ordering her boyfriend to knock out Dr. Thomas with the baseball bat. Fearing the worst, Diana rushed out, only to witness a nightmarish scene — Jon stood with a gun in his hand, and blood splattered all over his clothes. To her horror, she discovered that he had bludgeoned Dr. Thomas to death.
Kelsey then instructed a crying Diana to clean up the scene, and she complied; the women stayed the night at the latter's boyfriend's home with the model's young son. Kelsey, Diana, and Jon bounced between motels and friends' houses for the next few days before going to California, where the model was soon arrested. Following Diana's incriminating testimony, Jon Kennison accepted a plea deal in July 2022 and pleaded guilty to second-degree murder and conspiracy. He was sentenced to 18 to 45 years in prison.
While Diana was released in 2019 after pleading guilty, she was given probation not to exceed three years in January 2023. On the other hand, Kelsey Turner also accepted an Alford guilty plea and a negotiated sentence in November 2022. She pleaded guilty to second-degree murder and was sentenced to 10 to 25 years in prison in January 2023. As per current records, Kelsey is incarcerated at the Florence McClure Women's Correctional Center in Las Vegas. Furthermore, Jon is serving his prison sentence at the High Desert State Prison near Indian Springs.