When Salinas-based Child Psychiatrist Dr. Thomas Burchard was found brutally murdered in March 2017, the police could not fathom who could have wanted to harm the amicable 71-year-old. However, the investigation soon led them into a dark side of his life, filled with alleged affairs and sponsoring younger women. ABC's '20/20: Kelsey Turner' explores how the detectives eventually zeroed in on former Playboy Model and Social Media Influencer Kelsey Turner, who had a sinister role to play in Dr. Thomas' tragic death. So, if you wish to learn more about her and her current whereabouts, let's begin, shall we?
Who is Kelsey Turner?
Born in Norfolk, Virginia, on May 5, 1993, Kelsey Nichole Turner (née Ingram) was raised in Jonesboro, Arkansas. She graduated from Arkansas State University and started modeling as a lingerie and swimsuit model. Kelsey gained prominence after appearing in renowned magazines like 'Playboy,' 'Maxim,' and 'Modelmania.' Not just that, she co-founded an apparel company called Badd Barbie, a name she popularly was known by among fans and thousands of Instagram followers. Per reports, Kelsey was married twice and had two small children before meeting Dr. Thomas Burchard online.
The reputed Child Psychiatrist worked at the Community Hospital of the Monterey Peninsula in Monterey, California, and lived in Salinas with his long-term girlfriend, Judy Earp. Though Kelley initially lived in the same city for a long time, she and her four-year-old son moved to Las Vegas, Nevada, at the end of 2018. At that time, she was 25 and dating Jon Logan Kennison; the couple lived with her son and two other roommates, Diana Pena and Jeremy Escherich. According to Judy, Dr. Thomas was somewhat of a "sugar daddy" to Kelsey, who fulfilled all her material needs and took care of all her expenses.
Not only did the 71-year-old sign a lease for the model's Salinas home, he even paid the rent for several months and the loan for her luxury car. Judy and others said their relationship was seemingly "intimate," but Kelsey always denied it and claimed that their equation was non-sexual. Nevertheless, the former was unhappy with her boyfriend's connection with the model and believed the 25-year-old was openly exploiting his generosity. Besides, Judy later revealed that Kelsey allegedly extorted Dr. Thomas through unverified accusations of him behaving inappropriately with children.
Afraid to approach the police, Dr. Thomas catered to all of Kelsey's demands but decided to put his foot down at a point by discontinuing to pay her house rent. This resulted in her moving to Las Vegas, though she would still contact the Child Psychiatrist and claim that her boyfriend was abusing her. Kelsey also told Dr. Thomas that she was unable to take care of her son, and he began feeling guilty and sympathetic to her situation. Hence, despite Judy's numerous requests, he traveled to Las Vegas on March 1, 2019, to check up on the model at her apartment.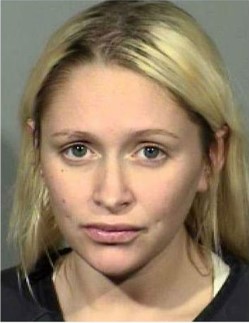 However, the following day, things took a shocking turn when Kelsey's roommate Jeremy's girlfriend visited the apartment and got acquainted with Dr. Thomas. The two hit it off quickly and became friends, which evidently irked the 25-year-old model. A heated argument followed, and Kelsey even accused Jeremy and his girlfriend of trying to "steal away" Dr. Thomas from her. Yet, this was not the worst thing to happen on March 2, as later that night, the model allegedly discovered some intimate photos exchanged between her 71-year-old benefactor and her mother on his phone; this caused Kelsey to be furious.
She threatened the medical professional to report him to the police if he did not pay her more money. Dr. Thomas shut himself in one of the rooms in the apartment in retaliation, slamming the door behind him. Enraged, Kelsey asked Jon to break down the door, and he barged in and hit the 71-year-old once on the head with a baseball bat. Badly injured, Dr. Thomas requested to be taken to the hospital, insisting that he would cover up what happened. But as he and Kelsey's other roommate, Diana, waited below in the car, she and Jon came downstairs and asked the latter to clean the house before they left.
Within moments, Diana heard the commotion outside as Kelsey shouted at her boyfriend and repeatedly told him to knock out Dr. Thomas. Encouraged by her, Jon bludgeoned the medical professional to death with the baseball bat. When Diana rushed outside, she was petrified to see Dr. Thomas lying dead in the car trunk and Jon, holding a gun, covered in blood. Nevertheless, the couple instructed her to clean their mess before abandoning Kelsey's car containing the victim's body on a dirt road near the highway.
The trio then absconded to California while the police found Dr. Thomas dead in the abandoned car. Based on Judy's statement and the blood found in Kelsey's apartment matching the deceased victim's, the authorities began searching for her and her accomplices. On March 21, 2019, the 25-year-old model was captured in Stockton by a fugitive task force, whereas Diana voluntarily turned herself in to the police in April. On the other hand, even Jon was arrested on April 17, and all three faced murder charges for Dr. Thomas Burchard's death.
Where is Kelsey Turner Today?
Following her indictment, Kelsey Turner revealed that she was pregnant. In June 2017, she and Jon refused to plead guilty to the charge of Category A felony of murder with the use of a deadly weapon against a victim 60 years or older. Meanwhile, Diana accepted a plea deal and pled guilty to a lesser charge of accomplice to murder. Once the trial commenced, she testified against her roommates, and Jon decided to accept a plea agreement and pleaded guilty to second-degree murder and conspiracy in July 2022.

Soon after, even Kelsey entered Alford's guilty plea for a negotiated sentence in November 2022. As a result, she pleaded guilty to second-degree murder and was sentenced to 10 to 25 years in prison. Now 29, she is serving her sentence at the Florence McClure Women's Correctional Center in Las Vegas. Her projected release date is June 12, 2032, and she will not be eligible for parole before March 20, 2029. Per reports, Kelsey gave birth to her daughter while awaiting her trial in 2019; it is unclear whether the child is still with her.
Read More: Jon Logan Kennison: Where is Kelsey Turner's Boyfriend Now?