'American Ninja Warrior' is a popular televised sports competition that features athletes from around the country. Season 11 of the competition show debuted on May 29, 2019, and featured Drew Drechsel as one of the contestants AKA ninjas. Throughout the season, he showcased his incredible strength, agility, and endurance as he navigated challenging obstacles, including climbing walls, swinging on ropes, leaping across gaps, and more. Owing to his determination, Drew emerged as the champion, becoming the third person in the show's history to achieve "Total Victory." Since that time, many significant developments have occurred in his life. If you're curious about the most recent updates regarding his current situation, we have all the information you need. So, shall we begin?
What Did Drew Drechsel Do?
According to a criminal complaint released by U.S. Attorney Craig Carpenito, a 14-year-old girl attended an event that featured many 'American Ninja Warriors' contestants. She met Drew at this event and the two allegedly proceeded to exchange phone numbers and stay in touch. The girl claims that in July 2015, Drew, then 26, arranged for her to visit him in his gym in Hamden, Connecticut as a present for her 15th birthday. It was then that they engaged in sexual activities. The minor shared her experiences with her mother after the encounter and the latter confronted Drew about it.
According to the complaint, Drew did not deny his involvement but only said that he did not know her age at the time. The two kept in touch and even met in January 2016 outside of a restaurant in Marlton, New Jersey, and reportedly had a sexual encounter in Drew's car. They had been texting frequently during this time and continued to do so till 2019. During their interaction, he allegedly enticed her to send nude and sexually explicit pictures of herself. Authorities say that they found several of these pictures and videos on his phone while they were conducting their investigation.
In June 2019, the girl, who had turned 19, made a complaint to the Cherry Hill Police Department in New Jersey claiming that Drew and she had sexual encounters, digitally and physically, while she was between the ages of 15 and 17. On August 4, 2020, Drew was ultimately charged with the manufacture of child pornography, enticement of a minor to travel for illicit sexual conduct, travel with the intent to engage in illicit sexual conduct with a minor, and use of interstate commerce to entice a minor. He was arrested on the same day from his Saint Cloud home in Florida and made an appearance in court in Florida and his case was transferred to New Jersey.
Following his arrest, the NBC Network released a statement that said, "We are shocked and disturbed to learn about the charges alleged against Drew Drechsel. 'American Ninja Warrior' is a family show that has inspired countless people, and we will not let the actions of one contestant tarnish the hard work and amazing stories of so many. Moving forward, the American Ninja Warrior brand will sever all ties with Mr. Drechsel, including his appearance on future seasons of the show." He was subsequently removed from the twelfth season of the series which was going to air from September 7, 2020.
Where is Drew Drechsel Now?
In an interview in 2020, his lawyer, Frank J. Riccio II said that Drew "maintains his innocence and does intend on entering a 'not guilty' plea in his case. We await the review of the evidence in order to properly evaluate all options available to him." He is incarcerated in the Federal Detention Center in Philadelphia while awaiting his trial. Additionally, due to game show regulations, the prize money he earned is being held in escrow until his trial concludes.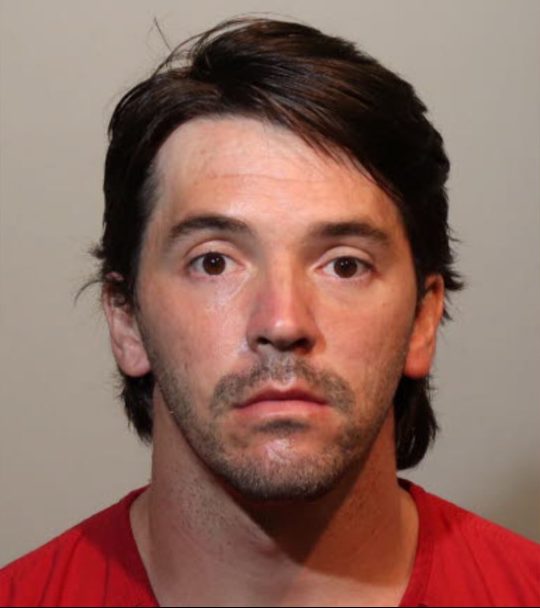 On June 1, 2023, Drew signed a Waiver of An indictment and entered a plea guilty to two counts. The first count is Receipt of Child Pornography and the second is Enticement to Travel for Illicit Sexual Conduct. He also agreed to register as a sex offender upon release and give up the 15 electronic devices that were used for the offense. His sentencing has been set for October 24, 2023, in Camden, New Jersey and he could face up to 60 years in prison and a significant amount as fine as each count carries a maximum fine of $250,000 along with the years in prison. Before his plea deal, Drew Drechsel could have faced a life sentence.