Created by Quoc Dang Tran from the namesake manga series written by Tadashi Agi (a pseudonym used by the team of sister and brother Yuko and Shin Kibayashi) and illustrated by Shu Okimoto, the Apple TV+ series 'Drops of God' tells the story of two individuals, Camille Léger (Fleur Geffrier) and Issei Tomine (Tomohisa Yamashita), and the unusual rivalry they find themselves engaged in following the death of Camille's father and Issei's mentor, renowned sommelier and wine expert Alexandre Léger (Stanley Weber).
In episode 4, titled 'Foundation,' 'Drops of God' shifts its focus to the past and depicts that both Honoka and Marianne have more than enough reasons to hate Alexandre. Here is everything you might want to know about the ending of 'Drops of God.' SPOILERS AHEAD.
Drops of God Episode 4 Recap
The episode opens with Issei and Camille in a makeup room, getting ready for a photoshoot. The makeup artist helping Issei has no idea that Camille understands Japanese and speaks to Issei about how embarrassing it must be for her as a French citizen to lose a wine challenge to a Japanese. Later in the episode, it becomes apparent that this narrative has developed in Japanese media, attaching Issei's success to national pride. Eventually, Camille becomes irritated and points out to the makeup artist in Japanese that she has only lost the first bout. There are two more to go.
Meanwhile, Honoka is surprised that Hirokazu is not having breakfast with her. Her domestic help soon lets her know that Hirokazu hasn't slept on his bed the previous night. She tries to reach out to him, but that doesn't work. Honoka is truly baffled, and it is only after the items that Hirokazu left behind at the reception in the previous episode arrive at her home that she realizes what has happened.

The narrative then flashbacks to 1990. Young Honoka and Hirokazu arrive at Domaine Chassangre with a few others. We are also introduced to a young Philippe and a very young Thomas. Alexandre arrives late in his dusty old car, looking every bit what one would think a French wine expert to look like.
At that first meeting, something deep establishes between Honoka and Alexandre, though both are married. This was a long time before the relationship between Alexandre and Marianne soured. As Honoka watches them dancing together, she observes to Hirokazu that Marianne looks like a movie star. As for Hirokazu and Honoka, they also seem to be married, as Alexandre refers to her as Mrs. Tomine when they are in public. It appears that their marriage was arranged, and Honoka has already set boundaries, asserting that they will only be good friends to each other.
Alexandre made his fortune through his wine guides, but this was long before that. His rebellious and anti-establishment views earn him the ire of powerful people in the French wine industry, virtually forcing him to accept a teaching position in Japan. Honoka is present in his first class, where Alexandre discovers he can't allow students to drink at the university. That prompts him to take his students outside the class and meet them at a wine bar.
Drops of God Episode 4 Ending: Is Alexandre Issei's Father?
We have speculated about this after the third episode, as that's how it is in the original comic series. As it turns out, the show creators have decided to remain faithful to the source material in this regard. The photo that Issei found at Alexandre's home before the first test is of his parents with the sommelier extraordinaire and other students. When he goes to ask Honoka about this, she lies and tells him that she barely knew the man and only took a handful of classes.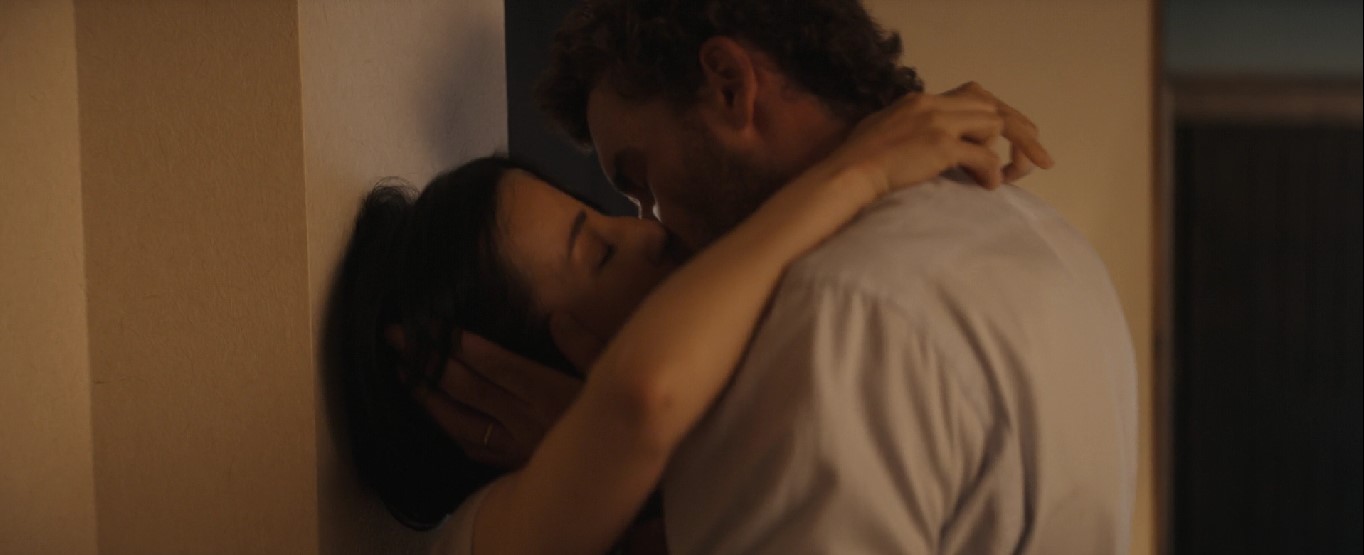 The flashback depicts an entirely different picture. Honoka had a prodigiously gifted palate and was Alexandre's best student. Alexandre was fired from the teaching position after one of his students was discovered drunk and sleeping on the campus. That student was Hirokazu, and he likely drank everything but wine as he realized his wife was attracted to their teacher. Alexandre and Honoka's affair ironically began after the latter came to deliver an apology note from Hirokazu. The first time they have sex in the apartment Alexandre shares with Marianne. After that, they start meeting in hotels.
During a vacation to Thailand, Marianne reveals that she is pregnant. This forces Alexandre to change his life. When he returns to Japan, he tells Honoka about Marianne's pregnancy and ends things between them, not realizing that she is pregnant. When Hirokazu learns about this, he decides to remain in Honoka's life and be a father to her unborn child. Love is often strange and unfulfilling. Hirokazu is still very much aware that Honoka will never love him the way she loves Alexandre, but he accepts the circumstances because he loves her. Alexandre later finds out about Honoka's pregnancy because his wife is admitted to the same hospital as her.
Does Marianne Know about Alexandre's Infidelity?
In the first two episodes, it is established how much Marianne hated Alexandre. This episode demonstrates she had her reasons. While she helped secure a deal with a Japan-based French publisher for his guide, Alexandre was secretly cheating on her. It's safe to assume that she didn't find it before having Camille. Their relationship would have changed if that were the case. But between Camille's birth and the day she fell unconscious after drinking wine, Marianne must have found out about it and grew bitter. What happened to her daughter gave her the excuse to leave the marriage.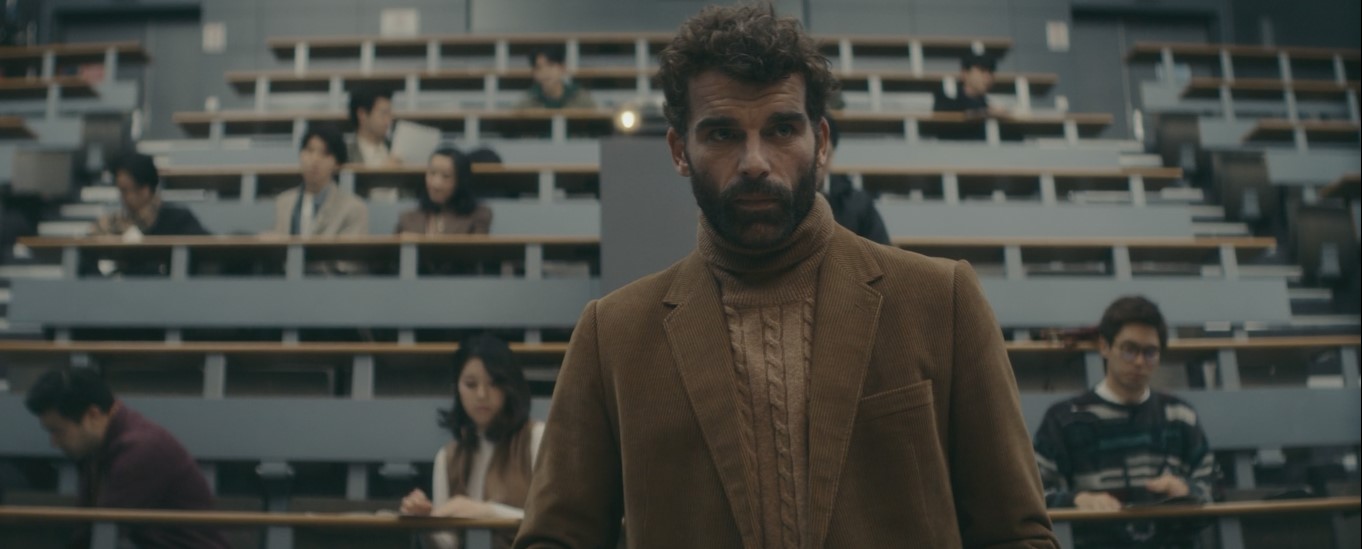 In the present day, despite knowing the crimes he has committed against this woman, he left her the request of scattering his ashes. Perhaps, Alexandre hoped Marianne would find closure by doing this and might ever forgive his indiscretions.
Read More: Drops of God Episode 3 Recap and Ending, Explained