Based on the namesake manga series written by Tadashi Agi (a pseudonym used by the team of sister and brother Yuko and Shin Kibayashi) and illustrated by Shu Okimoto, 'Drops of God' is an Apple TV+ series that explores French and Japanese cultures through wine. The plot revolves around Camille Léger (Fleur Geffrier) and Issei Tomine (Tomohisa Yamashita), two individuals who find themselves at the opposite end of a rivalry to ascertain who will inherit the legacy of the renowned sommelier Alexandre Léger, Camille's father and Issei's teacher. As the series progresses, it becomes increasingly clear that things aren't as simple as they appear.
In episode 5, titled 'The Link,' Camille is offered her father's position on the Léger guide, and it causes some contention between her and Thomas. Meanwhile, after learning that her parents took Alexandre's class, Issei can't help but continue to prod, not realizing that it will lead him to unearth long-buried family secrets. Here is everything you might want to know about the ending of 'Drops of God' episode 5. SPOILERS AHEAD.
Drops of God Episode 5 Recap
Episode 5 begins with the start of the second test. Camille and Issei are shown a painting and given two weeks to find the matching wine. The only clue they have been granted is the word "link." The scene then shifts to a press conference, where Issei's grandfather addresses the media for the first time in a while. He declares the family's support for Issei and even claims he is proud of his grandson. Later, Issei visits his mother at Tomine Diamonds' head office and learns about his father's disappearance. He also encounters his grandfather and tries to thank him for the public show of support, But Noboru makes it clear to his grandson that he has been effectively removed from family succession. He has no choice but to win Alexandre's competition because he will lose everything if he fails.
The painting Camille and Issei earlier saw is quite famous: Fede Galizia's A glass compote with peaches, jasmine flowers, quinces, and a grasshopper. Luca suggests that given the origin of the painting, the wine has to be Italian. Miyabi and Lorenzo share after the latter teases the former.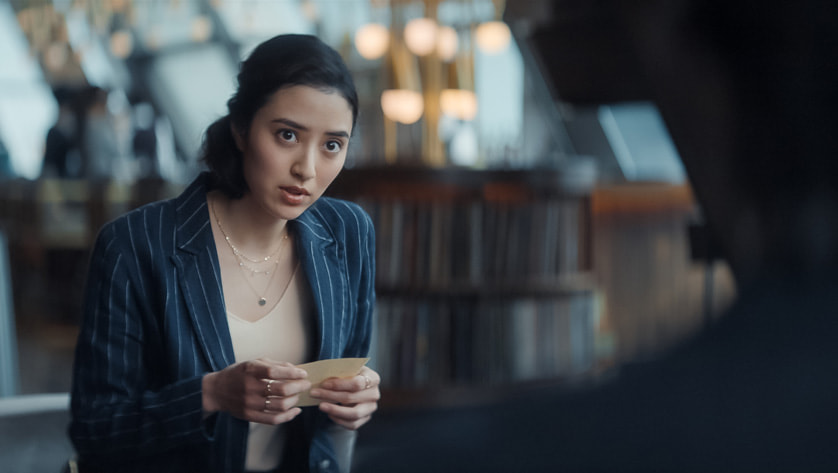 Issei goes to the police to report his father's disappearance, but as Hirokazu left on his own, the authorities tell him that they can't do anything. Issei then reaches out to the journalist from earlier, Katase, and in exchange for the promise of an interview, she agrees to help. Later, she reaches out to him with a photo of Hirokazu taken at a train station. As Katase theorizes, people who vanish in thin air leave their city. Although Katase and her connection in the police department, who helped get the photo, aren't sure which train Hirokazu took, they are quite certain about the counter, and she assures Issei that she will find his father.
In his exclusive interview with Katase, Issei speaks about his family, explaining that he will not go into the diamond business if he loses the test. He also credits his father for the man he has become today. Issei visits the university where Alexandre taught to learn about his parents' relationship with his professor. The college clerk refuses to share most details as that is against the university policy, but he does give Issei the address of the interpreter who worked with Alexandre.
Drops of God Episode 5 Ending: Does Issei Find Out Who His Father Is?
Yes, Issei finds out that Alexandre is his biological father in the fifth episode of 'Drops of God.' The first time when he goes to see the interpreter, she isn't home. Her granddaughter, who has seen him on TV, informs him that he can return the following day. So, he does. The interpreter offers Issei a choice. He can take her notes from Alexandre's classes, return to his home, and go through them there, or he can come in, and they will have a chat. However, she warns him that once he crosses this threshold, there is no going back, and he will hear the truth.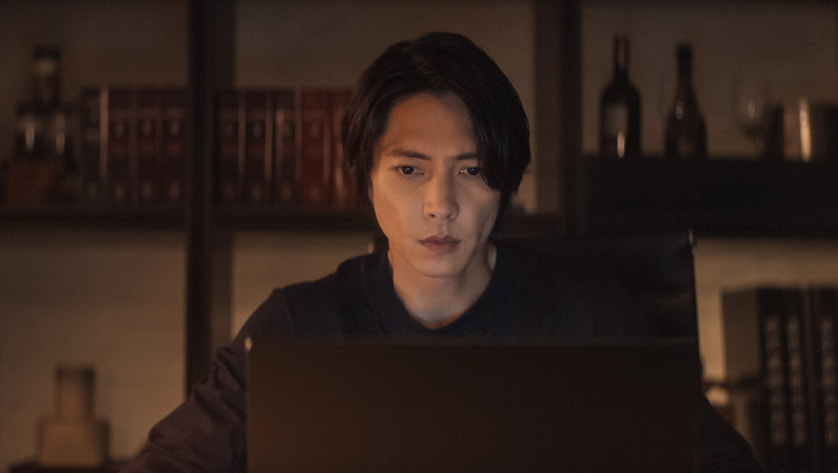 Issei chooses the latter. The interpreter serves him refreshments before she starts to speak about what happened 30 years later. It does take him a few moments to grasp whom she is talking about when she uses the phrase "your father." Afterward, as he sits alone in his car, he ponders on the idea of calling Camille, who he now knows is his half-sister but refrains himself for now.
Why Did Thomas Leave?
The relationship between Thomas and Camille has developed at a stunning pace. Camille, the single among the two, doesn't hide the fact that she is interested in him. But Thomas has been in a relationship with another woman for the past seven years. He often throws stolen glances at Camille's way, but he isn't ready to end his previous relationship for her. The frustration stemming from that serves as a foundation for the fight they have. It has other reasons, and they lie elsewhere.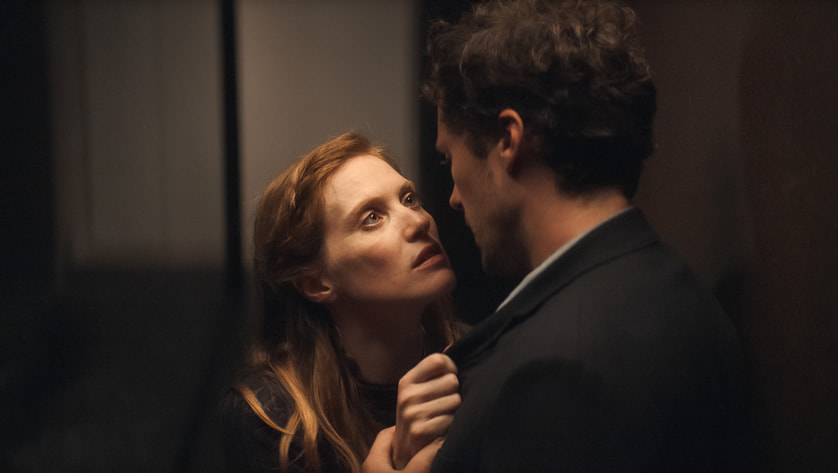 When Camille informs Thomas that her father's publisher wants her to take over the guide, Thomas doesn't hide his surprise well. He admits that while Camille may be the best sommelier he has seen in his life, she has only been doing this for a couple of months, and experience counts for something in this business. Infuriated, Camille asks Thomas to leave. When she later tries to apologize to him, she discovers that he is gone.
Read More: Drops of God Episode 4 Recap and Ending, Explained