There is something remarkably soothing about 'Drops of God,' the Apple TV+ series about wine, family, and French and Japanese cultures. It's an experience that lingers close to predictability while regularly surprising the audience with its twists and turns. In episode 6, titled 'Legacy, 'Camille (Fleur Geffrier) follows the footsteps of her father, with Lorenzo accompanying her. In her attempt to understand a centuries-old painting, she learns what kind of a man her father was. Meanwhile, Issei (Tomohisa Yamashita) has little time to focus on the competition as his personal life unravels. Here is everything you might want to know about the ending of 'Drops of God' episode 6. SPOILERS AHEAD.
Drops of God Episode 6 Recap
The second test for the Léger inheritance involves correctly identifying a wine from a famous painting: Fede Galizia's A glass compote with peaches, jasmine flowers, quinces, and a grasshopper. At the start of the episode, Camille tells Luca (Diego Ribon) that she needs to go to Milan, Italy, and asks whether Lorenzo (Luca Terracciano) can accompany her. Galizia was from Milan, so Camille hopes she will find the clues about the "link" her father mentioned there. She asks for Lorenzo because she can't speak Italian, but Lorenzo can. Luca gives them his permission, though when Miyabi (Kyoko Takenaka) asks whether she can go as well, she is immediately turned down.
In Milan, Camille and Lorenzo visit the museum where Galizia's painting is and speak to a professor, who explains that Galizia worked on that painting along with her father, Nunzio, an accomplished painter in his own right. Nunzio recognized his daughter's talent quite early and wasn't bothered by the notion that she would surpass him. Going against the norm, he taught his daughter everything he knew. Camille quickly recognizes the parallel between her and Alexandre's relationship and the one between Galizia and her father. After learning that the artwork was painted in a commune named Besenello in Trentino in Northern Italy, she rents a room at the only guest house in the village. The owner, Elisabetta, seems to recognize Camille's name. Later that day, when Camille visits Nunzio's home, the current owners shut their door in her face.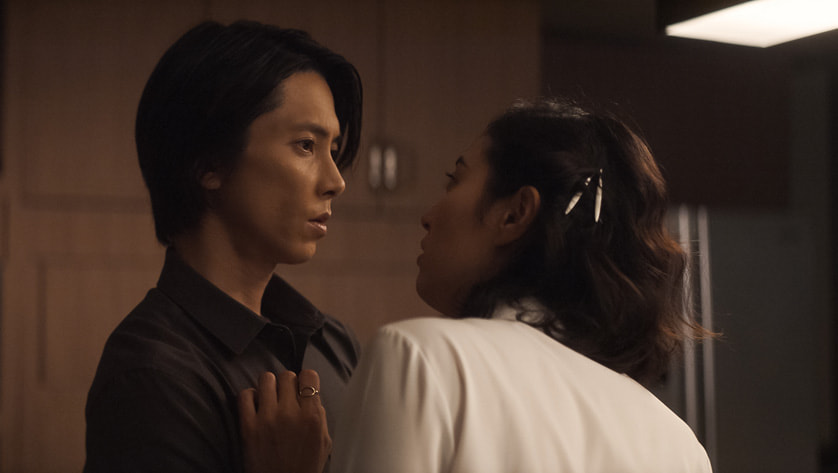 Meanwhile, in Japan, Issei confronts his mother about his parentage. Although she initially refuses to say anything, when Issei declares that he wants to get a DNA test done, she panics, and that tells Issei everything he needs to know. He later meets up with Katase (Azusa Okamoto), who, it turns out, has new information about Hirokazu. As Issei seems lost in his own thoughts, she gently prods him for the truth. She accompanies him to his home and helps him understand his mother's perspective. He cooks dinner for her, and they make love.
In Italy, Camille tries to speak to the local winemakers to find the wine from the test, but they continue to shut her out. Frustrated, she starts using the guide, explaining that she will be taking over it as her father is now dead. This works like a charm, as Camille and Lorenzo are suddenly welcomed in every winery in the region.
Drops of God Episode 6 Ending: Why Did Alexandre Choose Casa dei Fossati as the Wine for the Second Test?
When Elisabetta learns that Camille has been using her father's name and the guide to terrorize the local winemakers, she becomes livid. She explains the effect the guide had on the industry. Negative reviews often ended up closing down wineries. While speaking to one of the winemakers, Camille learns about Elisabetta's past. In the 80s, her father used techniques that were considered radical at the time. Not that many bottles of wine were sold, but Elisabetta always supported her father.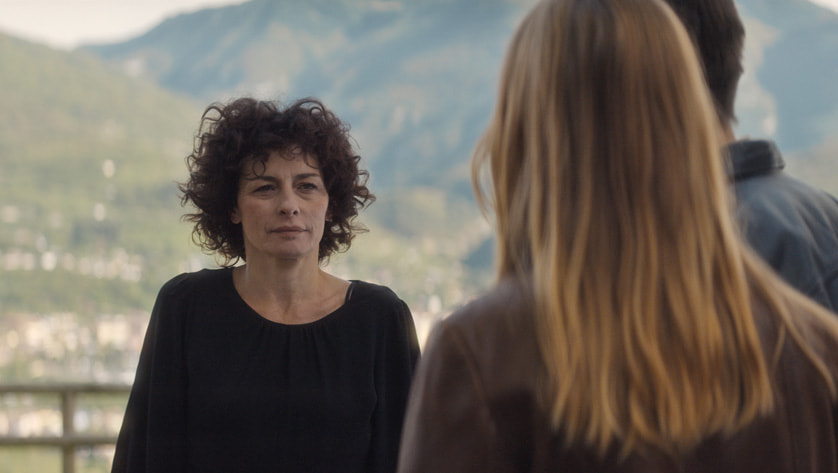 Since she was a child, Elisabetta helped him with every aspect of wine production. Camille has an epiphany, rushes back to the guest house, and asks Elisabetta to let her taste her table wine. Although the older woman is perplexed by the sudden interest, she complies. The moment Camille tastes it, she immediately realizes that this is the wine from the second test. All this while, they have been looking at this from the wrong angle. It was never about the ingredients in the wine but the story behind it. This is the link Alexandre mentioned. Like Galizia and Nunzio, Elibetta worked with her father to create her wine, Casa dei Fossati.
Who Wins the Second Test?
Camille wins the second test. After finding out what wine it is, she believes she has pretty much secured a victory in this round. Unbeknownst to her, Katase finds the wine's name among Alexandre's notes that Issei brought home with him. However, during the meeting with Alexandre's lawyer, Issei writes down the correct answer before crossing it out. Later, Issei admits to Katase that his action might seem arrogant to Camille, and it does. But he also admits that it wouldn't have been fair for him to win this round. He even regrets writing down the correct answer, as it soured Camille's moment of victory.
Does Luca Know Alexandre Was Issei's Father?
Toward the end of the episode, Camille gently but firmly rejects the offer to take over the guide. After learning about the impact the guide has on the lives of people, she doesn't feel that she is cut out to accept the responsibility. In response, Luca explodes on her. Suddenly, his pleasant uncle-like mannerism vanishes, and he declares that he should have listened to people who told him not to put his bets on her. He even promises her that he will ensure that she loses the final round, making a borderline racist remark about the Japanese.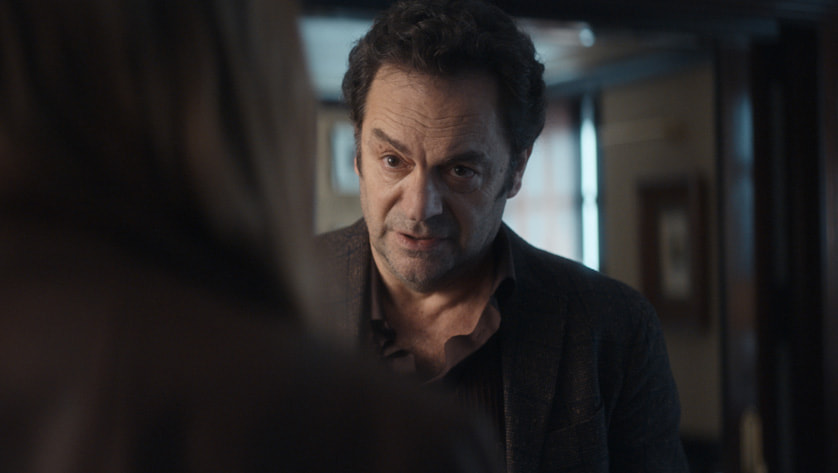 In this episode, we finally learn what Luca is supposed to get for helping Camille. It was never only about helping the daughter of a dead friend. Luca likely has financial stakes in the guide and wants Camille to take over it so its publication can continue uninterrupted. The things he says in this episode indicate that he knows Issei is Alexandre's son. Despite advice from others, he chose to support Camille over Issei and now regrets the decision.
Read More: Drops of God Episode 5 Recap and Ending, Explained