Lifetime's 'Surviving R Kelly' is a shocking documentary that chronicles not only how R&B singer R Kelly involved himself in racketeering and sexual abuse of minors but also the support he received from a team of enablers who used threats and intimidation to suppress the witnesses. Still, they couldn't keep the survivors quiet for long as they banded together and testified against the singer at his 2022 federal trial, leading to one of the biggest shocks the entertainment industry has ever witnessed.
Through one-on-one interviews with survivors, their families, journalists, and enablers, the lifetime documentary draws a vivid picture of the crimes and portrays how Kelly was eventually convicted and sentenced to prison. Ebonie Doyle, one of the survivors who appeared in the documentary, mentioned how the singer was grooming her to be his dream partner before a shocking discovery made things go further south. Let's delve into the details and find out where Ebonie is at present, shall we?
Who is Ebonie Doyle?
Ebonie met Kelly for the first time at a concert in 1993 when she was just sixteen years old. She mentioned how she was standing with her friends after the show when Kelly drove up in a limousine and invited them to spend the night in his hotel room. That acquaintance quickly grew into a whirlwind romance, and since she was young, she was overwhelmed by the attention Kelly showered on her.
In fact, Ebonie later claimed that the R&B star would keep the tour bus waiting outside her school to pick her up and even made sure to attend her high-school graduation in person. Her parents were actually highly disappointed with her relationship with Kelly, and after a severe altercation, they even threw the teen out of her house. Hence, she decided to move in with Kelly, and the singer saw this as an opportunity to groom her further.
When talking about her experience living with Kelly, Ebonie claimed he was extremely controlling and adamant about having things his way. According to the documentary series, in one instance, the singer was dissatisfied with how the teenager arched her back during sex. Hence, he put her into the position he wanted in a chair, trained a camera on her to ensure she would not move, and left her alone for hours to see if she obeyed. Of course, during such sessions, Kelly would take several breaks on his own, and if Ebonie moved, she would be punished accordingly. Eventually, Ebonie began hearing rumors about Kelly and teen R&B singer Aaliyah's relationship, although the singer would insist on his innocence whenever she asked him about it.
One day, she discovered a collection of VHS tapes in Kelly's possession, and when going through them, found a sex tape of the singer and Aaliyah engaging in sexual activities. Unfortunately, Kelly was livid when he realized what had happened, and he even pushed Ebonie off a flight of stairs before shouting at her for not following instructions. Still, he had groomed Ebonie so well that she could not leave him despite the abuse and even starred alongside him in a music video. However, when she realized Kelly had even set his sights on her young daughter, Ebonie decided that enough was enough and started distancing herself from the singer.
Where is Ebonie Doyle Today?
Unfortunately, Kelly had groomed Ebonie to such extremes that she kept claiming how she wished he got the help he needed as he was not an evil man but just someone who did terrible things. However, the survivor's friends have been highly supportive and understanding throughout, even going so far as to make her understand that it was the brainwashing that made her believe this way. Besides, with time, she was able to fight off her dark past and look toward a brighter future.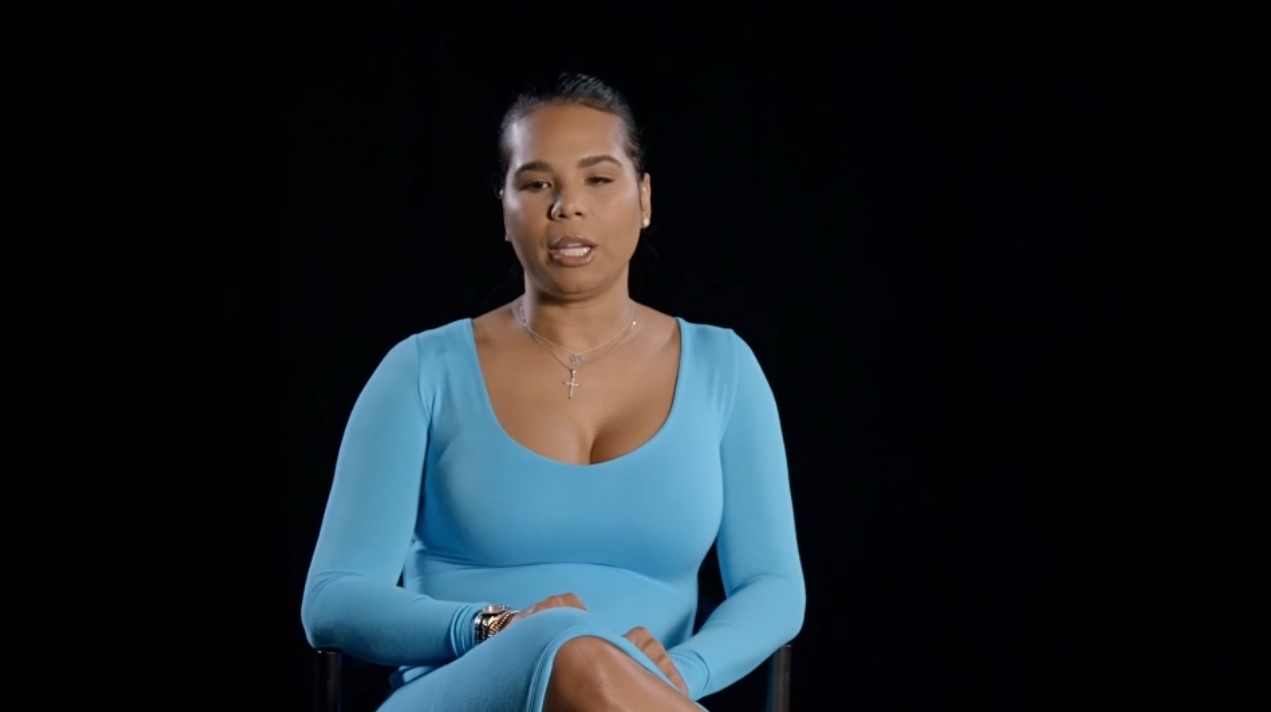 At present, Ebonie is a loving mother of two and a self-made entrepreneur who resides in Fort Mill, South Carolina. Apart from running the Just Relax Massage Therapy in Fort Mill, she also operates a baking business under the name of Sweets n Treats by Ebonie, a children's goods business named Meyoki's Closet, and a preserved roses business called EbbyJean Infinity Roses. Witnessing Ebonie's success after her horrific past is heartwarming, and we hope success never eludes her in the years to come.