Through Lifetime's 'Surviving R. Kelly,' viewers get to know more and more heartwrenching stories of different women who were involved with the titular musician at one point or another. The accounts shared by this brave group of individuals brought the important issue of abuse to the limelight and shed light on some of the most unsavory elements within the music industry. One such woman who has unveiled her experiences, strived hard to turn her life around, and gradually moved on from past traumas is none other than Dominique Gardner. So now, if you are curious to learn more about her current whereabouts, we are here to explore the same!
Who is Dominique Gardner?
Dominique came to know R. Kelly through Jerhonda Pace, who was then deeply involved with him. Apparently, the musician had told the latter she could invite a friend over, and she shared Dominique's information with him to coordinate. Dominique, a fan, was just 17 when she met Kelly in 2007, only for it to evolve into a seeming relationship that spanned six years before he even asked her to move to Atlanta, Georgia. This broke the heart of Michelle Kramer, Dominique's mother, who had long opposed their so-called romance.
Although Jerhonda and Dominique allegedly lived in the same house, they never got to see each other. From what Dominique has shared in the documentary series, Kelly liked to control a lot of things while they were together, especially following her move. His rules included elements of how to act, eat, and dress, as well as when, where, and how much she could talk to others, with every rule break warranting a physical punishment. She even revealed he made her dress in a more conventionally masculine manner and ordered her to act like "one of the homies," which required her to play basketball with him, among other things. When asked if such a dynamic translated to the physical aspect of their relationship, Dominique preferred to keep the details private.
Given her self-admitted rebellious nature, Dominique would often end up breaking Kelly's extensive, domineering rules and thus probably got beat up or tortured by him the most. "He wanted that control over me, and I wouldn't give him that power. So, he figured, like, If I don't give her food, she'll come around. Nope. I'd rather die than come around and give you my soul," she once candidly told The New Yorker when asked about him.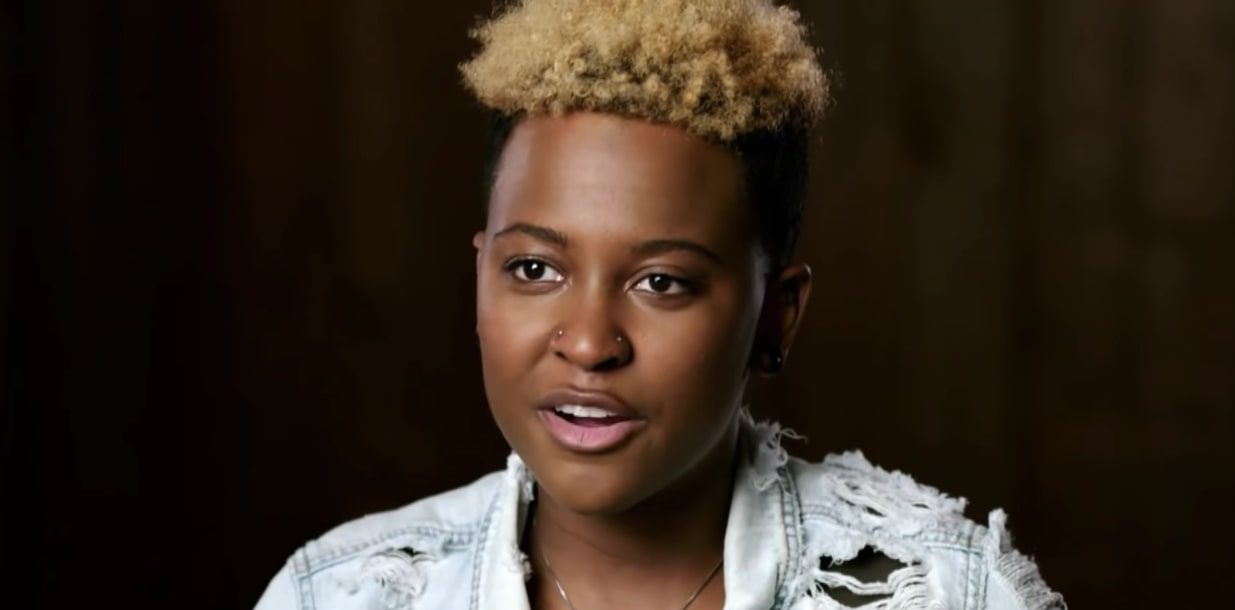 In 2018, Dominique's mother, Michelle, stated that she saw her for the first time after three years, thanks to TMZ. This prompted her to travel to Los Angeles, California, even if just to say "hi" to her daughter. The duo then managed to reunite in May 2018 at a hotel and soon left together. However, just three days later, Dominique returned to Kelly, stating she had to be the one to leave him. Though she admitted that Kelly started to act kinder towards her, his refusal to allow her to attend her younger brother's graduation was the last straw.
"I would probably still be there if he would have let me go to my little brother's graduation," Dominique recalled. "I'd still be there, but when he told me no… I'm, like 'What is wrong with you?' You don't let people see their families, I guess because we might realize how much freedom and happiness we have out there with our families." According to her mother, she had understandably yet sadly drastically changed during her nine years with Kelly. Not only had her way of dressing transformed, but she'd essentially become reclusive.
Where is Dominique Gardner Today?
Just before Dominique left R. Kelly for good, she was one of the six girls living with the musician. Her companions included Joycelyn Savage and Azriel Clary, who created waves with their 2019 interview with Gayle King. Despite her horrific experience, Dominique does not think that it was completely Kelly's fault when it came to their relationship. "I loved him to death, you know what I'm sayin'? But he needs help," she stated. "Who doesn't need help?"
In fact, Dominique has long rejected the idea of being a part of any form of "cult" and does not like being labeled as a victim. "At the end of the day," she emphasized, "I am not playing victim. I done did some shit." Apparently, she had slept with two other men while with Kelly. The young woman had even once stated that she does not believe Kelly should be imprisoned and that the public does not understand what the musician has been through.
As of writing, Dominique seems to have made impressive strides in putting her past behind. On January 11, 2020, she welcomed her daughter Kyla into this world. And it comes as no surprise that both she and her mother have been over the moon about the development. It appears as if the baby girl's father is co-parenting with Dominique. "Wow! I cannot believe how much time flies when you actually have something to live for. You have something to be grateful for. You have someone to grow with and experience changes every day," she penned in an Instagram post for Kyla's first birthday. "I love you so much, I cannot believe you are 1 … my little Capricorn."
Additionally, Dominique is the owner of Dope Konect, a fashion brand. According to Michelle Kramer, her daughter is now happily married and is delighted to be spending every moment possible with her family. She has also changed her name and now prefers to go by Charday, though it's unclear whether she has also altered her last name or not. Honestly, with everything she has been through, we just wish her as well as her loved ones the best in their lives and hope they have a wonderful future ahead.
Read More: Halle Calhoun: Where is the Survivor Now?