Lifetime's 'Surviving R. Kelly' takes viewers on an eye-opening journey surrounding the abuse allegations against singer R. Kelly. The documentary series features several women who give their heartfelt accounts of their time with the musician. The stories recalled by them allowed for a much-needed conversation about Kelly's lifestyle and led to several legal actions against him. One such woman who stepped forward to share her tale is none other than Halle Calhoun. Her words touched the hearts of many and have certainly made people curious about her current whereabouts. Luckily, we are here to explore the same!
Who is Halle Calhoun?
Halle Calhoun met R. Kelly for the first time in 2016, around the age of 20. As it turns out, she and her mother were in South Carolina to attend one of the singer's concerts. An employee of the singer actually took her aside and told her that he wanted to meet her. This marked the start of a relationship between the duo that would last for three and a half years. However, during their time together, the dynamic between them was far from good, with the young woman claiming her "boyfriend" was extremely controlling.
According to Halle's accounts, Kelly did not allow her to be in contact with any other men or even family members while with him. We should also mention they were actually actively involved around the same time he was dating Joycelyn Savage and Azriel Clary, which added to the scrutiny that she was under. "When Joycelyn and Azriel's parents started making this a big deal, Rob [R. Kelly] was getting very paranoid, and he didn't know who was against him," she explained in the Lifetime series. "So when my mom wanted to see me, he did want her to go in the sauna with just a towel, so he could know there were no cameras."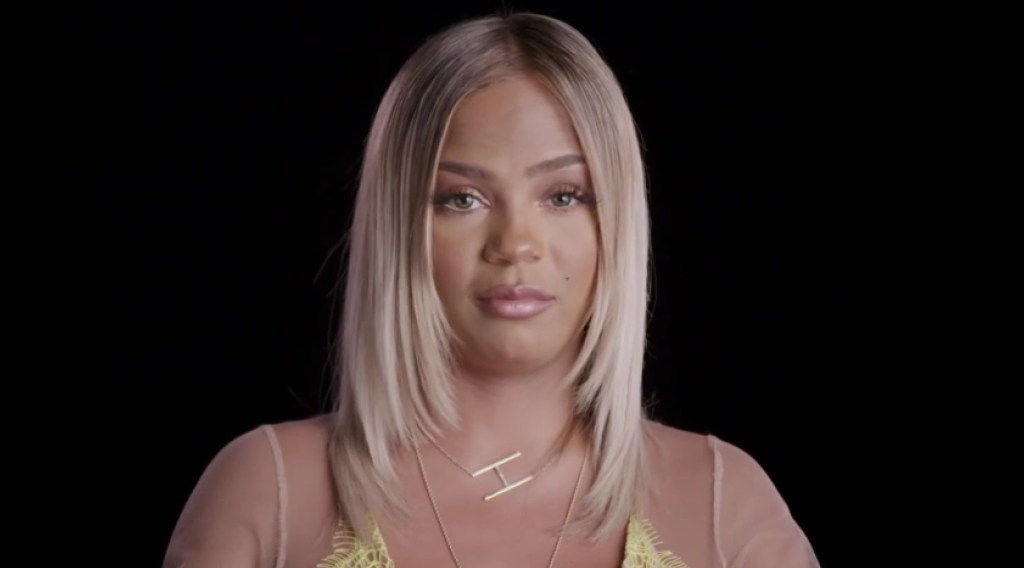 In 2019, reports emerged about Kelly being physically abusive toward Halle after an apparent argument between the two in 2017. According to her, he accused her of looking at other men while they were backstage at one of his concerts, only for the quarrel to turn physical when she pushed him. "I remember we were arguing back and forth, and I remember shoving him because he was yelling in my face," she once said. This resulted in Kelly reportedly attacking her and leaving her with several injuries. Though this was not a one-time thing, as there were seemingly two other times Kelly was violent with her in such a manner, including an incident where he broke her cross necklace that apparently belonged to a family member.
It was not until 2018 that Halle left R. Kelly for good. She had ostensibly tried to break up with the singer multiple times but kept returning to him. Talking about the same, she revealed her returns were motivated by the feeling of loneliness because she felt like "nothing" without him. As for the reason she ultimately left, she could not stand being with a man who wanted other women as well.
Where is Halle Calhoun Today?
After her split with R. Kelly, Halle Calhoun seems to have diverted her attention towards self-care and growth. At one point, she was dating rapper Rocko, though that relationship now seems to have fizzled out. She also started to work behind the cameras for 'Wild 'N Out' and has shared images of the same. Over the years, her growth has certainly been commendable, and she's eager to continue the progress.
Halle's affiliation with Miles Models, a modeling agency, indicates that she wants to pursue a career in the entertainment and fashion industry as well. She is also stepping into the field of business and has her own line of swimwear called Peaches & Strings. The brand even has an online portal that can be used to buy its products. Additionally, she is also the brains behind Ripe Fitness, a fitness apparel brand based in Atlanta, Georgia.
Halle's impressive resume is far from over, as she is also a Certified Personal Fitness Trainer. In fact, she has a separate Instagram page dedicated solely to fitness-related content. Her main account has over 100 thousand followers, with her admirers eager to learn more and more about the creator's life. When not in Atlanta, Halle lives in Tel Aviv, Israel. She is also fond of traveling and has been to places like Milan in Italy and the Turks and Caicos Islands.