'Big Brother' is a reality TV series that brings together a group of people from different walks of life and puts them under one lavish roof to fight against one another in different challenges for a whopping sum of $500,000. With the long-running show spawning 24 seasons since its premiere in 2000, many fans must be curious to know what happened to the OG winner of season 1 — Eddie McGee. In case you're curious to find out how life outside the house has treated the youngest House Guest of season 1.
Eddie McGee's Big Brother Journey
Eddie McGee defined what is truly meant by "in it to win it." From the very beginning, Eddie set his mind on winning the show to be able to help his family's financial conditions. During their time on the show, contestants were given weekly tasks to work on as a group. One of the team tasks required the contestants to toss water balloons to their teammates from across the swimming pool. In this challenge, the team of Eddie, George, and Cassandra won.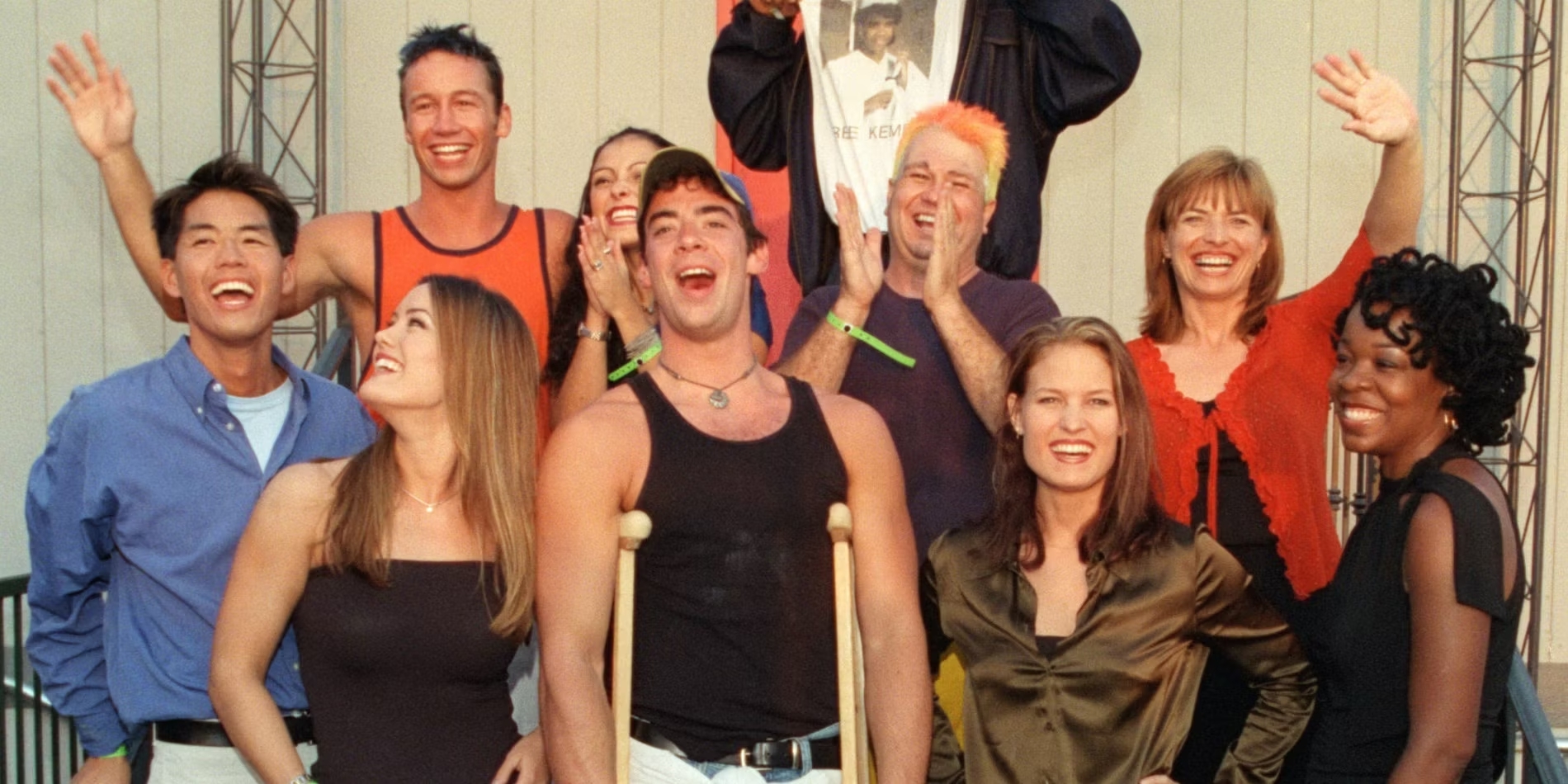 A different challenge for the week saw the HouseGuests competing in a sumo wrestling match in an effort to earn a spa treatment. Eddie successfully won the challenge but didn't get a good massage when former co-star William gave him a bad massage. The HouseGuests took part in their fourth round of nominations on Day 50. Eddie, Brittany, Cassandra, Curtis, George, and Josh were all slated for banishment as a result of a tie in the voting.
For the first time, each House Guest was nominated by at least one other House Guest. Eddie, Brittany, and Cassandra were chosen as "Mr. and Miss Big Brother 2000" after the contestants were asked to choose a task. The winners received dinner with the dish of their choice. After getting 14% of the popular vote to win, Curtis was revealed to be the final HouseGuest to be evicted from the House on Day 88. After some time, it was reported that Josh had received 27% of the public vote, placing him in second place behind Eddie, who had received 59% of the votes overall. Now that the cameras have turned away, viewers wonder what Eddie is up to. Let's find out, shall we?
Where is Eddie McGee Today?
Eddie McGee is working as an actor and assistant director. Since winning the first season of the show, he has made quite a name for himself in the film industry. The 43-year-old is a natural athlete and actor who never let anything stop him from pursuing his dream career. He has made appearances in multiple productions, including leading parts in movies like Drop Dead Roses and cameo appearances on a number of TV shows like 'Shooter,' 'Elementary,' 'NCIS: Los Angeles,' 'Desperate Housewives,' and 'Law & Order.' He has accumulated more than 20 acting credits to date.
Eddie's horror film, 'The Human Race,' (wherein he also stars) earned several awards, including first place at the Mile High Horror Film Festival. His short film 'The Angel,' which screened at the Long Island International Film Festival, also received recognition. In a 2017 interview with Amplitude Magazine, Eddie spoke about his acting career and how much he yearned to become a successful actor. He said, "I knew this was for me. I didn't care how much I had to struggle and strive; I was going to do this."
Additionally, Eddie is also the CEO of Tripod Productions. He and Paul Hough, his writing and producing partner, create horror-themed films for the YouTube channel 'Don't Turn Around' in addition to acting and producing for both large and small screens. He has also made appearances in 'Eddie's,' 'Val,' '9-1-1,' 'Renko,' 'One Last Time,' 'The Shooters Nail,' and others.
In a June 2022 interview with Entertainment Weekly, Eddie opened up about his experience 22 years ago at the 'Big Brother' house. He wished he could go home to see his grandmother, who passed away due to cancer the same day Eddie won the title. Talking about his point-of-view about the show, he said, "I never watched my show, never mind somebody else's f—ing show. My show was like watching f—ing paint drying, man. My show was boring." Eddie revealed that he was in it for the experience and the money.
Eddie told EW that he was deeply in love with co-cast member Brittany Petros. He said, "Brittany Petros and I are super close. I talk to her all the time. When I get to L.A., I usually try to sneak her out for a dinner or drinks or something like that. That's it, though. She's the only one I talk to. Going into the show, Brittany was actually the first girl that I actually loved unconditionally. I saw her, and there was something about her, and I was like, "Come here. I want to just love you and protect you and take care of you." Even after so many years, the actor still shares a good relationship with her, platonic, of course.