As a George C. Wolfe-directed drama-documentary film we can only describe as equal parts encouraging, haunting, poignant, and absolutely necessary, Netflix's 'Rustin' is truly unlike any other. That's because it carefully explores the tale of civil rights, non-violence, and gay rights movement activist Bayard Rustin as he worked hard to bring pure equality into the limelight in every sense. Though if we're being honest, Elias Taylor was the one to arguably end up coming across as the most intricately complex character in this narrative — so now, if you simply wish to learn more about him, here's what we know.
Elias Taylor is a Fictional Character Sprinkled With Realism
From the moment Elias came across our screen as a civil rights movement Field Organizer from Alabama, he impressed everyone with his no-nonsense attitude no matter who stood before him. However, it was his even more candid private conversation with Bayard a short while later that really struck a cord as he helped the activist while also making it clear he was interested in more than a professional bond despite being married. He had two loving parents, six close siblings, a strong-willed wife, plus a church waiting for him following his preacher father-in-law's retirement, yet he couldn't deny his reality and desires.
In other words, Elias was a closeted homosexual who subsequently went on to have a rather intense affair with the positively unabashed Bayard as he organized the 1963 March on Washington. But alas, the truth is he never really existed — there was no Elias in this activist's life at any point, though there were several men he encountered as well as engaged with before things fizzled out owing to their need for privacy. This fictional character is thus a mere composite of all these lovers to really underscore the struggle of queer individuals, especially colored and religious queer individuals, back in the 1950s-1960s.
Moreover, the original song that plays during the end credits of this film — "The Knowing" by Ledisi — also shines a light upon this ordeal in one the saddest yet most beautiful manner. According to a recent interview with songwriter Branford Marsalis, he and Ledisi had "decided the song would have two dimensions: Part 1 would be sensual — relevant to Rustin's feelings for Elias — and Part 2 would be aspirational — how their actions would eventually lead to a world where people can simply exist… She went off to write lyrics and came back with what you hear on the song." You can actually listen to it here.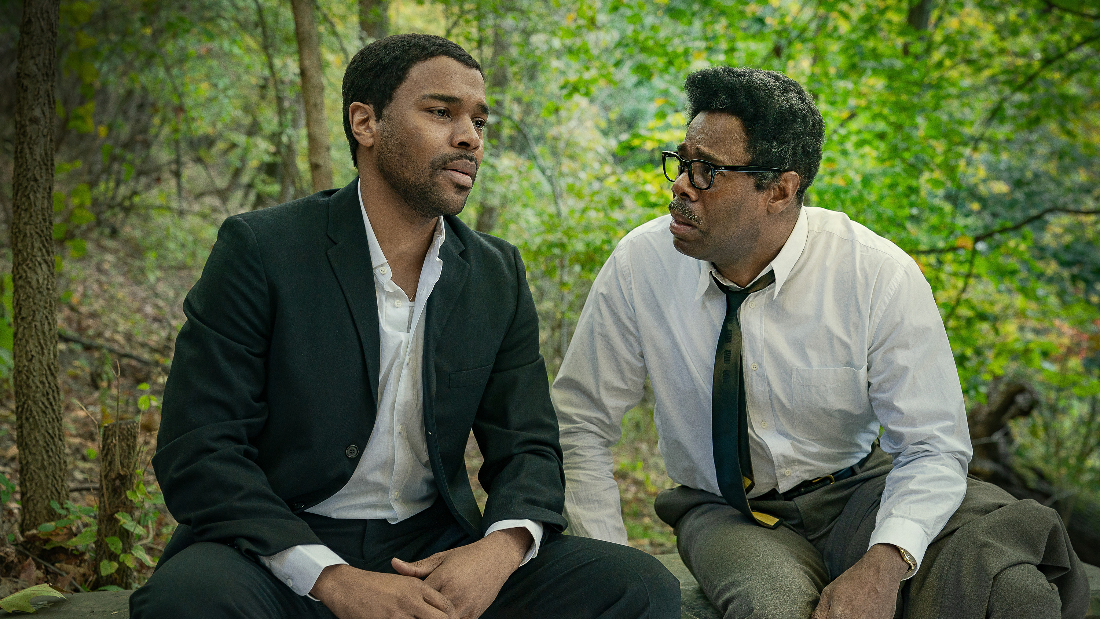 This two-part record is actually hopeful despite the fact Bayard and Elias ultimately ended up parting ways once the latter was appointed as his father-in-law's replacement as a preacher and his wife found out they were pregnant. The former was falling in love at the time, but it proved to be of no avail — their story as well as Elias' reality and core happiness took a back seat for good in favor of a vow, responsibility, plus fear of society, God, and oneself. Though Bayard did get his happy ending in real life as he found the love of his life in artist-photographer Walter Naegle in early 1977, just for them to remain together until the former's unfortunate death a decade later on August 24, 1987.
Read More: Where is Walter Naegle Now?