When Estelle Mouzin suddenly disappeared while on her way home from school in the relatively small commune of Guermantes on January 9, 2003, it honestly shocked France to its core. After all, as profiled in Netflix's 'Monique Olivier: Accessory to Evil,' not only was she merely nine at the time, but it is also believed her assailants were serial killer Michel Fourniret and his titular wife. Yet for now, if you simply wish to learn more about the loudest voice still fighting to attain her some much-needed justice — her loving father, Eric Mouzin — we've got the essential details for you.
Who is Eric Mouzin?
Born in late June 1993 as the youngest of three to Suzanne Mouzin and Eric Mouzin, Estelle had reportedly been leading a happy, positive, stable life when everything turned upside down. That's despite the fact her parents had recently separated for good owing to their personal differences, especially as they were able to maintain an amicable connection for the sake of their children. Therefore, one of the first things the matriarch did upon realizing their 9-year-old daughter had not returned to her place from school at the expected time, she contacted her soon-to-be ex-husband.
"I got a phone call from Estelle's mother telling me she wasn't there," Eric candidly revealed in the documentary series. "She asked me if I knew anything. She told me she'd gone around to all the neighbors. Nobody knew where [our child] was. I didn't really understand much at the start, to be honest. I understood Estelle wasn't there, and if she wasn't there, something very serious had happened." That's because the former duo had already taught their young one not to communicate with strangers or get into their vehicle for no reason, making them believe she'd been abducted.
Eric's fight to find his little girl thus commenced, with him dedicating every bit of his free time to either look for her himself or speak to officials in the hopes of gaining some insights and updates. However, no one's efforts led anywhere for years in spite of the fact Michel Paul Fourniret had been identified as the lead pedophilic predator suspect quite early on in the formal investigations. So it comes as no surprise he hates that the serial rapist-killer was not looked into further in connection to this matter until his once-wife Monique Pierrette Olivier and he confessed in early 2020.
"Now we know who it is," Eric said. "[Michel] has to say where Estelle is, it's the only important thing," — but alas, he passed away from natural causes before ever doing so in May 2021. Nevertheless, from the way the "monster" had spoken of his experience with the youngster, the father believes she "was thrown into a hole in the Ardennes forest… For 20 years she was in this forest and at the time, we did not know it. It is not because we know it now that it changes anything about the pain, the abjection of these criminals, or the results of the investigation. It does not change anything."
Where is Eric Mouzin Now?
Considering everything that has transpired over the past two decades in his daughter's case, the one thing that has remained constant for Eric has been a sense of frustration, disappointment, and grief. Yet, as per his 2010 book 'Finding Estelle,' "the only emotion I allow myself is anger. A cold anger, a calm revolt. The rest, I have no right. No right to flinch, to soften up on myself." Then, referring to locating and getting her some justice, he added, "There is so much to do, still. We cannot both do and be. Since the first day, I have chosen to do… Since the evening of January 9, I have not been more."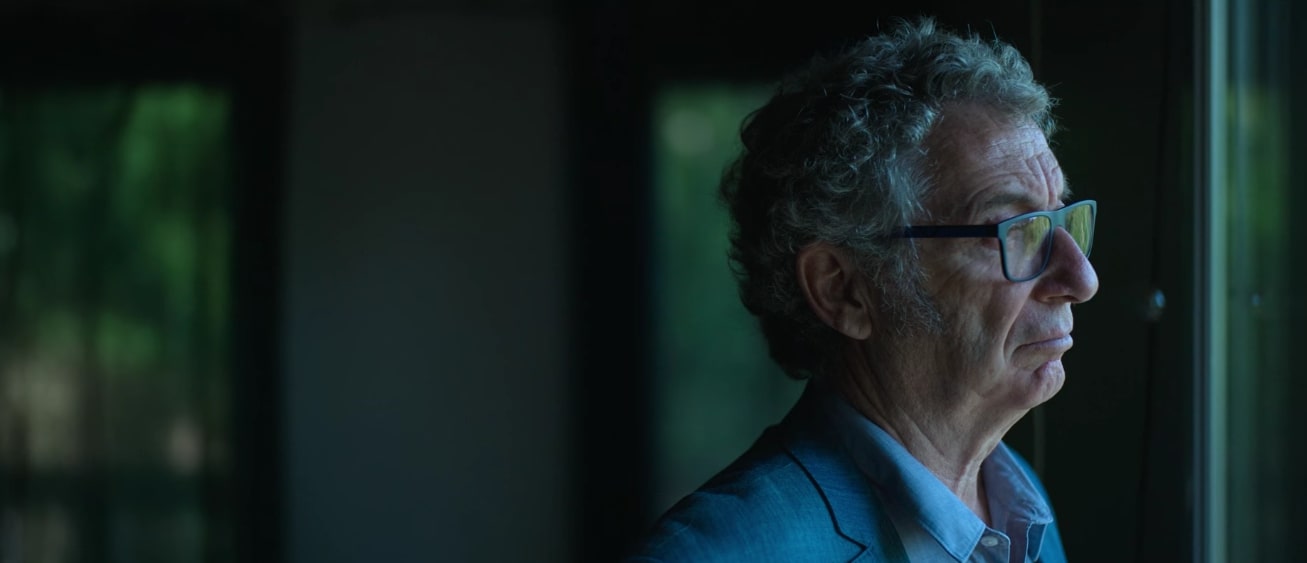 After all, Estelle was admittedly the joy of Eric's life. He once conceded, "She was bursting with energy. I have strong memories of Sundays together at the Center Pompidou in Paris. There were painting analysis courses for children: she beamed with happiness to discover the meaning of the paintings, the colors… I go back sometimes; these are very strong memories. All the places where I passed with Estelle, all the places that I discover and that she will never see… These are sources of great emotion."
Coming to his current standing, from what we can tell, Eric is still devoted to his little girl while also focusing on his career as an insurance industrial risk expert as well as being a family man. The now nearly 63-year-old actually remarried a proud mother of four back in 2008, all of whom have seemingly helped him deal with his ordeal a lot over the years by simply being themselves. "This family life soothes suffering," he said. "We must leave room for life, not to allow ourselves to be invaded by death."
Though, we must mention Eric did file a lawsuit against the State for "gross misconduct," on the grounds the system simply "gave up looking for" Estelle shortly following the 2003 incident. The result of this matter is unclear as of writing, yet the father has since stated his problem is more with "the system" rather than the several investigators assigned to his daughter's case.