Ever since its premiere back in 2021, Netflix's 'Catching Killers' has been delving deep into the case of one serial killer after another to really shine a light upon the sordid side of human nature. Thus, of course, its season 3 episode 3 'Manhunt: The Olympic Park Bomber,' chronicling the haunting tale of none other than domestic terrorist Eric Robert Rudolph is absolutely no different. So now, if you simply wish to learn more about this convict — with a particular focus on his background, his offenses, as well as his current standing — we've got the necessary details for you.
Who is Eric Rudolph?
Although born into a happy, devout Christian family in Merritt Island, Florida, on September 19, 1966, Eric's early years were unfortunately not as calm or stable as many might have expected. That's because he sadly lost his father Robert at the age of 15 in 1981, following which the entire family decided to relocate to Macon County, North Carolina, in the hopes of starting afresh. The truth is he did proudly continue attending school here but dropped out within a year to focus more on financially helping the family by doing some carpentry work alongside his brother Daniel.
However, once Eric turned 18, he willingly traveled to Missouri's Church of Israel Christian Identity compound with his mother Patricia before realizing it was high time for him to obtain his GED. Reports actually suggest that the youngster enlisted in the US Army almost as soon as he had his primary education to qualify, unaware of the fact this would quickly turn his world upside down. That's because despite his hard work to gradually earn the prominent rank of Specialist in 1988, he was dishonorably discharged less than a year later — in January 1989 — for marijuana use.
As per official documents, Eric was serving with the 101st Airborne Division at Fort Campbell, Kentucky, at the time, yet this disciplinary decision abruptly resulted in him becoming an extremist. In fact, he ostensibly began drifting in and out of white supremacist groups, evolved into an anti-government enthusiast, plus didn't even shy away from expressing he opposed liberal "ideals." The LGBTQ+ community, "abortion on demand," as well as "global socialism" were just a few aspects that admittedly drove the former soldier up the walls, leading him to concoct a brutal plan.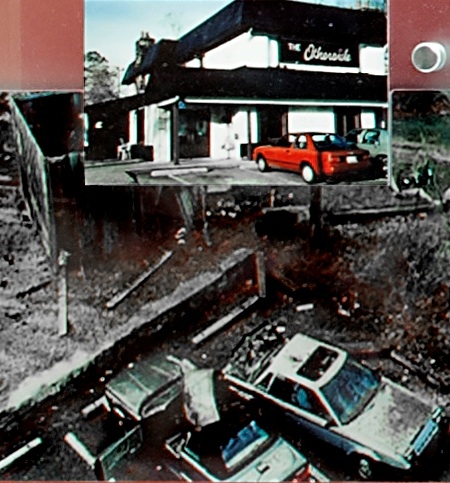 In the early hours of July 27, 1996, shortly after making two anonymous 911 calls, Eric detonated a bomb inside Centennial Park in Atlanta, Georgia, while Summer Olympics celebrations were going on. This blast killed one spectator while wounding a total of 111 others, and an international news cameraman also suffered a fatal heart attack while running to the scene mere minutes later. As if this wasn't enough, over the next two years, he placed four more bombs in Georgia (near an abortion clinic as well as a lesbian lounge) plus one in Alabama (outside another abortion clinic, which took the life of a police officer).
Where is Eric Rudolph Now?
Considering Eric's heinous actions, it comes as no surprise he was placed on the FBI's Ten Most Wanted Fugitives list on May 5, 1998, but alas, he managed to remain on the lam for five years. He'd actually been identified as a suspect a short time prior, so a press conference regarding the same led him to flee into the North Carolina woods before agents could bring him into custody. The authorities' firm belief was that he'd been surviving on his own deep within the woods, yet on May 31, 2003, a rookie police officer found him dumpster diving behind a grocery store in Murphy, North Carolina, and arrested him for good.
In the end, to avoid the death penalty, Eric pleaded guilty to several federal as well as state charges and revealed the locations of where he'd stashed 250 pounds of dynamite, his bomb-building components, plus at least one other fully-functional bomb in the woods. Hence, on July 18, 2005, he was handed down two consecutive federal life terms without the possibility of parole for the 1998 murder of a police officer, followed by another two life terms for his bombings in Atlanta on August 22, 2005. Therefore, today, at the age of 56, Eric remains incarcerated at the Administrative Maximum Facility-Florence (or ADX Florence) in Fremont County, Colorado.
Read More: Lee Boyd Malvo: Where is the DC Sniper Killer Now?