When Mindy Morgenstern suddenly lost her life inside her own Valley City apartment on September 13, 2006, no one could have ever imagined the matter would yield the horrifying truths it did. After all, as explored in NBC's 'Dateline: Who Killed Mindy Morgenstern?,' it was then-Barnes County Jail corrections officer Moe Maurice Gibbs that slew the 22-year-old during an attempted rape. Yet for now, if you simply wish to learn more about the loudest voices in connection to this case — the victim's devoted parents, Eunice and Larry Morgenstern — we've got the details for you.
Who Are Eunice and Larry Morgenstern?
Although Eunice and Larry had managed to build a good life for themselves in a farmhouse just north of New Salem, North Dakota, following their wedding, they did initially miss the joy of children. However, once Rebecca Morgenstern (now Young) came into their lives, they gladly chose to adopt Michael Morgenstern, April Morgenstern, and Mindy Morgenstern from Bogota, Colombia. The latter was thus the youngest of the brood as well as a massive part of all their innate beings as they grew up surrounded by comfort, joy, peace, and stability on the generational family estate.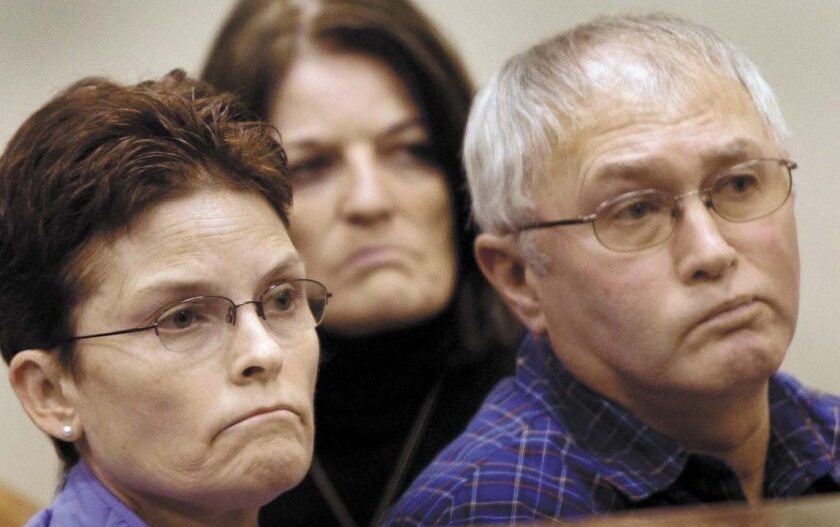 Eunice and Larry still vividly remember that Mindy was not only a hard-working athlete but also faith-driven, which is why she wanted to become a sports coach, a physical therapist, or a missionary. Her active participation in both basketball and field events in school was hence big for her, and even her father genuinely appreciated the way she never hesitated to help around the farm. In fact, during her last visit to the family home, she'd loaded hay bales for the animals alongside Larry without once complaining despite having been diagnosed with MS during freshman year.
As for Eunice, she has always just been incredibly proud of every single one of their kids for how they carry themselves in the real world, all the while staying close to their roots and loved ones. So it wasn't unusual for her to have lengthy conversations with any of her four on the phone, but she never expected her cozy chat with Mindy the evening before the incident would be their last. It was Wednesday, September 13, 2006, when the youngster was stabbed as well as strangled to death, and Rebecca was left with the duty to inform their parents of the truth the same night.
Where Are Eunice and Larry Morgenstern Now?
Despite everything that transpired, Eurnice and Larry have admittedly forgiven Moe Gibbs — who maintained his innocence until the very end of his 2007 trial — for taking Mindy away from them. It was definitely difficult for them to do, yet it was a top priority since they knew they wouldn't be able to honor their daughter's legacy or move on if they remained stuck on the fateful fall day. "Forgiveness is, you still remember the horrible thing he did, but you take all that hatred and bitterness and you surrender it to God, because you can't do it yourself," Eunice once said.
Coming to their current standing, while Larry concedes "nothing can bring Mindy back," he is glad Moe was sentenced to life in prison without parole following his conviction so he "can't harm anyone else again." On the other hand, Eunice chose to deal with her grief by picking up a pen and a paper, unaware that her journal entries would soon evolve into a full-fledged book simply titled 'Mindy' (2019). Plus, we should mention the couple is still happily married and residing on the farm just north of the small town of New Salem, North Dakota, merely 165 miles from Valley City.
Read More: Mindy Morgenstern's Murder: How Did She Die? Who Killed Her?