TLC's 'Extreme Cheapskates' is a reality television series that aired and premiered in 2012. It documents the lives of those who take frugality to an extreme. The show had three seasons before it was cancelled, and it documented the "cheap" lifestyle of multiple people who truly take the act of saving to the extremes. It has been quite some time since the last episode of the show aired in 2014, and fans of the show must be curious to know where their favorite cheap stake former reality Tv personalities are. Let's find out.
Where is Kate Hashimoto Now?
Season 1's Kate Hashimoto is currently living in New York with her husband Matt and kids. The extreme cheapskate has continued to lead a life of extremely low expenditure; where she is surviving in New York City on under $200, whereas an average New Yorker spends more than $1300, not counting the rent. The 'Living Big on a Small Income: The Classy Cheapskate Way' author figured that leading a cheap stake life is the best way to save money and not spend on unnecessary expenditures.
A few of her cheap stake activities include reducing the cost of gardening by growing artificial plastic flowers on her land, using soap and water to clean herself and not spending money on toilet paper, and using cat litter to produce coasters and candlesticks by baking them in a kiln. The accountant has never bought furniture, and everything in her home can be upcycled or recycled. The dumpster diver finds everything she needs from dumpsters, including her bleeding made out of discarded yoga mats.
Where is Terence Candell Now?
The owner of Candell's College Prep. Academy is a man with quite a good earning source; however, he has become addicted to saving, and his frugal tendencies are quite extreme. He keeps his family in poor condition where. His house desperately needs a makeover as the furniture and ceiling are breaking off. Terrence takes his family out to dinner once a year using the pennies he has saved every year. Terrence decides to stop at a Chinese buffet rather than a formal dining establishment, much to the dismay of his family. Though he teaches his kids how to play basketball, he often takes away the pennies used by his sons to toss in the game.
Where is Greg Insco Now?
It is not a surprise that Greg's first date went horribly, where he only ordered a single piece of rib and water. His date Brandy, a girl he met online at the Pit To Plate BBQ, immediately takes a step back after seeing the kind of cheap stake Greg actually was. The former reality Tv personality works as a Zumba teacher who attempts to pursue side jobs, including taking part in research projects.
Greg lucked out when one of his classmates offered him a free flat. With his friends Rodge and Kevin, he resides there. Greg charges his pals for rent while making no repayment while earning more money. He is currently the Instructor and Owner at The Studio and the former Mayor of Colerain Township. The Cincinnati resident is also the Entertainer at GregInsco.com.
Where is Jordan Page Now?
The "Cheapest Millionaire" is now the face of Fun Cheap or Free Queen, where she started out as a blog to write about smart ways of making "frugal" into a lifestyle. The Brigham Young University alum has eight kids; her last pair of babies were born in 2020. Since then, the "frugal" mother has shifted to their new home in Utah in hopes of new beginnings with cheaper items.
After immersing herself in Family Finance, Jordan, along with her husband Bubba, had some hard calls to make, and that is what the pair did. The duo pushed through their tough time during their financial disaster and ultimately rose to fame with Jordans's eight babies and her unconventional methods to reduce expenditure. Jordan is currently the founder and owner of the Page Company.
Where is Abdul Mohammed Now?
Abdul Mohammed is one of the cheapest entrepreneurs out there. The ex-military army vet owns a successful hot dog business in Sioux Falls. The business coach attempts to haggle his way through everything, including throwing a $25 anniversary party for his wife. His wife of ten years reportedly filed for divorce after being frustrated with his lifestyle.
Ultimately the pair divorced in 2018. He is also the author of his book, 'How To Find Your Passion Now' and has a YouTube channel of the same name. He is also a participant in The Oven, which deal with mentorship, and Abdul has successfully given multiple speeches about client moving in the direction of self-discovery with their career or business.
Where is Victoria Hunt Now?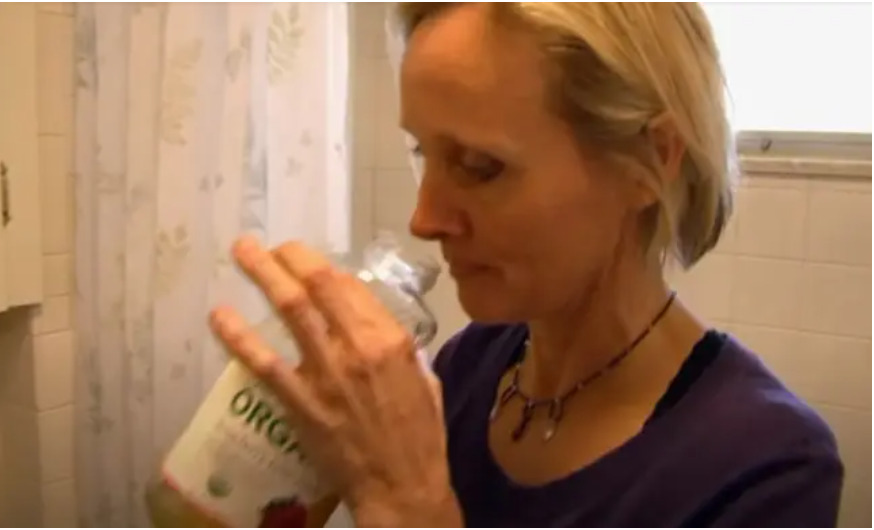 Victoria Hunt is one of the jaw-dropping cheap stakes who appeared on the show. The season 1 star leads one of the most frugal lifestyles one has ever come across. She is by far the most "frugal" millionaire. The Columbus, Ohio, resident is known to have been peeing in a jar and using it as compost to save water. Hunt is a self-made millionaire who has shares, other assets, and ownership of many homes.
At the age of 48, Victoria decided to leave her job as an accountant, and now her main source of income is from her rental homes. Currently, she lives on just $12,000 a year, which includes everything from bills to groceries to health insurance. She is currently in a relationship with Steve Baker, who understands and supports her lifestyle but is also concerned for her.
Where is Kelley Watson Now?
Kelley Watson appeared in season 3's 'Cheap Hair Day' episode. The cheap skate reality Tv star is an actress by profession and has appeared in a number of productions. A few of the productions where Kelley has made an appearance are 'Empire' as a Harvard Lawyer, 'Homeway Homes' as the main Upscale Homebuyer, 'Shameless,' and 'Exxon/Mobil Commercial.'
Kelley also has shows like 'The Steve Harvey Show,' 'Bizzare Work Stories,' 'Chicago PD,' 'Crisis,' and others to her credit. Currently, she is working as the Managing Director at ABC Pilates Naples, Florida, Bermuda Liaison at Chicago Caribbean Film Festival,' and she was also a former Pilates Instructor at Horizon Health.
Where is Shelley Watson Now?
Shelley Watson from season 2 is best known for her cheap stake lifestyle and the famous mother who threw a $1000 wedding for her daughter Ashley. The reality TV star also made appearances in other productions, such as 'Random Doors' and 'So Freakin Cheap.' In an interview with US Magazine, Ashley revealed how problematic her mother's frugal advice was. She said, "My mom, back in the day, used to reuse condoms. She would rinse them out and then put them in a baggie with petroleum jelly in it so it wouldn't dry out."
Ashley added, "I know about this because you told me about it when I got into a committed relationship with Colby. And maybe if I had used your advice, we would have gotten pregnant sooner." Shelley is married to Tracy Watson, and the two have two daughters, Ashley and Brittany. Ashley usually agrees with her mother's money-saving strategies, such as using dog hair to fill pillows, cooking with the neighbor's leftover spaghetti, or planning her wedding on a $1,000 budget, with the exception of the lesson about condoms.
Brittney, Ashley's 24-year-old sister, finds it difficult to keep to budget and is unable to grasp the $750 overall cost of her wedding. Currently, Shelley is working as a social media marketer, where she helps brands build their social selling businesses.
Where is Karen Hearn Now?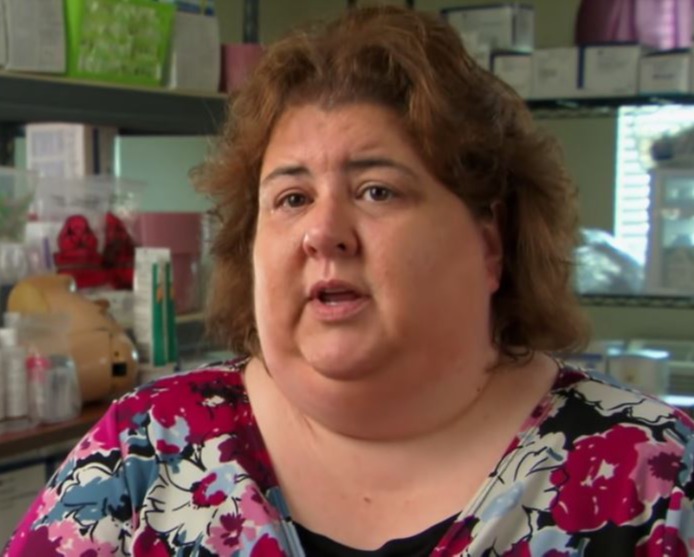 Karen's episode in season 3 was by far one of the most gruesome episodes in the history of the show. It is from this episode that we understood how far a person could go in order to simply "save a few bucks." Karen risked infection, complications, and even death when she refused to go to the dentist to have her teeth pulled out and urged her husband, Grant to carry forward the procedure.
The pair tried a tooth extraction for the first time with the help of a YouTube video after doing a number of medical operations at their house. Currently, Karen and her husband are still continuing their cheap stake life away from social media and public attention.
Where is Moon Shadow AKA Goldy Locks Now?
Goldylocks or Goldy Locks, is a professional wrestler and vocalist. Her appearances with Total Nonstop Action Wrestling as a manager and interviewer are likely the reason she is most well-known. The wrestler has also written different songs, including "Dodging Bullets" for Trinity, "Broken" for Tara, "I Tease, U Touch" for Brooke Tessmacher, "Hands of Wicked" for Winter, "Forever" for Thea Trinidad and "The Man in Me."
Saliva, Sevendust, Nickelback, 3 Doors Down, Puddle of Mudd, Hurt, Theory of a Deadman, Collective Soul, Pink, Bret Michaels Band, Rick Springfield, Ted Nugent, Pat Benatar, Maroon 5, The Fray, OneRepublic, Everclear, Powerman 5000, Ronnie Dunn, and Grand Funk Railroad are just a few of the artists the band has opened for over the years. However, despite such fame, she has remained a little too loyal and humble in her personal life with her extremely cheap skate behavior. She is also an entrepreneur and an Amazon Associate.
Read More: Who Are the So Freakin Cheap Families?