ABC's 'Extreme Home Makeover' zeroes in on the lives of numerous families who have had to overcome personal and emotional battles. In a feat to help them get their feet off the ground, a team of designers takes a challenging home improvement project. From remodeling to reconstruction, the reality television series features the unbridled creativity that a group of experts apply. The series has continued to garner audience acclaim since its inception in 2004. Likewise, its third iteration has also appealed to fans. Years later, fans wonder more about the families.
The Nick Family Has Not Given Up Their Search Even Today
Colleen Nick and her oldest daughter, Morgan, had gone to a Little League game in 1995 in Arkansas. However, during the game, Morgan disappeared and wasn't found ever again. Later, on the advice of law enforcement, Colleen shifted her other two children to Alma. Later, she started the Morgan Nick Foundation to assist people who have faced similar situations. Years later, her house was destroyed in a water heater explosion. To help Colleen and her children find their footing once again, the 'Extreme Makeover' team put all hands on deck for the family.
The Rodriguez Family is Honored Even Today
Luis Rodriguez, a U.S. Army combat medic, ended up losing his right leg in Iraq. After as many as sixteen surgeries and rehabilitation, he managed to return to his wife and two daughters in Tenessee. However, he came to find that his home was no longer suitable for someone who'd lost a leg. Ultimately, the 'Extreme Makeover' team came to their house to create an accessible home. Meanwhile, the Rodriguez family was sent to Ohio to help the patriarch get a prosthetic leg. In the end, the family didn't just get a renovated home but also got a backyard that symbolized their Puerto Rican heritage. After the show, Rodriguez retired from the military as a master sergeant in September 2007. He has since founded RMI and remains its president even today. The organization is known to provide services to the Department of Defense, including combat training using simulations and other support.
The Barrett Family is Now Making New Milestones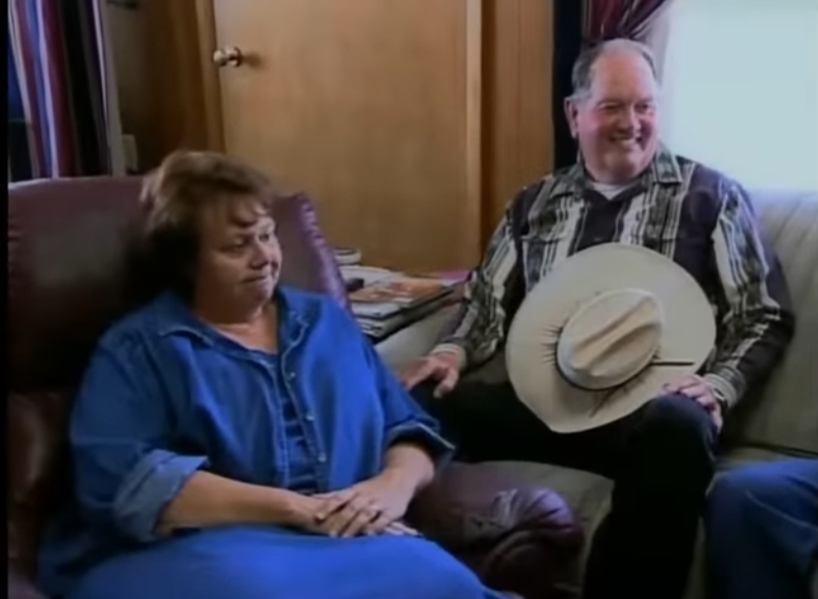 As horse gentlers and adoptive parents, Jack and Anne Barrett had to deal with considerable difficulties when raising their children. The family had planned to adopt more children with abusive pasts and give them a good home. For this purpose, they needed an extension in their house. To help the family create social change, the 'Extreme Makeover' team decided to create a house large enough for the Barrett's to take in more children. Since their appearance on the show, Jack, Anne, and the new members of their family – Dusty, Daphne, A.J., and Jennifer have kept a relatively new profile. Nevertheless, we continue to hope that their little unit has now grown exponentially!
The Harrison Family is Now Missing a Significant Member
Gordon Harrison had just begun a new phase in his life and started a cabinetry business when he was diagnosed with pancreatic cancer. Despite being in chemotherapy, he helped a neighbor remake their home. However, his health ultimately fell short and dissuaded him from completing the project. Ultimately, the ABC team stepped in after the people in Gordon's neighborhood nominated his house for a makeover. The team constructed a secret room and gave Gordon a workshop to continue his aspirations and passion. Alas, Gordon's health deteriorated shortly after his time on the show. The television personality passed away on November 15, 2006, after a seven-year battle with cancer. Gordon was surrounded by his family members when he passed on. He is survived by his wife, Lisa, and his children, Chase, Ben, and Claire.
The Teas Family is Focusing on their Camp Even Today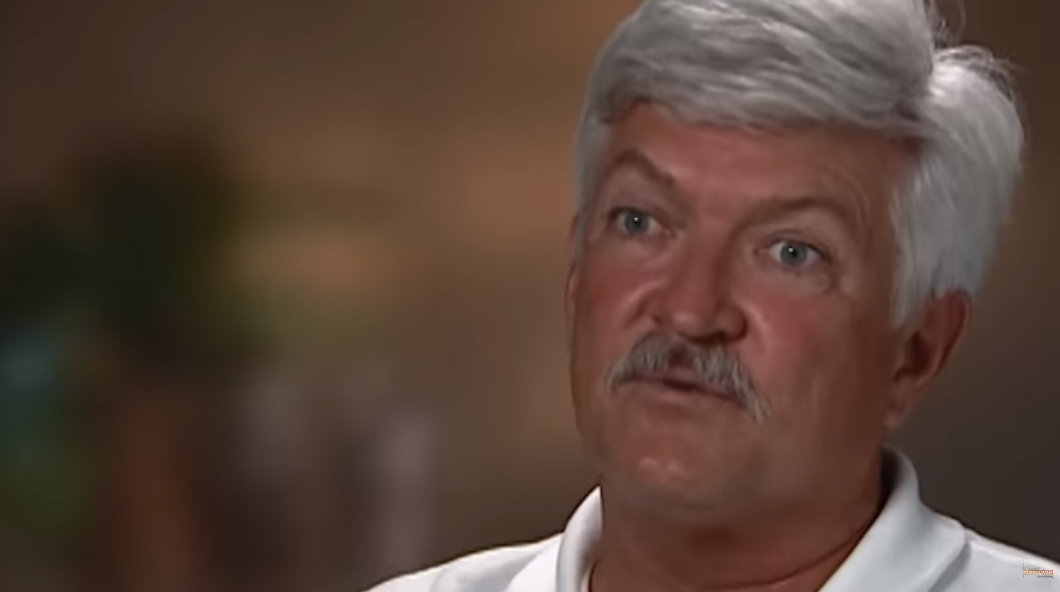 Paul and Cyndy had kickstarted Camp Barnabas in 1995 after buying a run-down camp in Missouri. The sight became a haven for the disabled and critically ill children. However, the camp lacked volunteers and space, presenting several hurdles. Ultimately, the 'Extreme Makeover' team came to help create a new house and add two whole buildings to the camp. Not just this, the Teas managed to get rooms for recreation, campers, and staff, too. Years later, Camp Barnabas continues to provide camping experiences to individuals with disabilities and chronic illnesses. Fans and readers can find more information about the Missouri site and campers on their official website.
The Ginyard Family is Now Making New Milestones
Veronica was abused by her husband and left to raise her eight children in a cramped home in Maryland. After a contractor duped her of thousands of dollars, she had no choice but to live in a decrypt household. To help the Ginyards, Ty, Eduardo, Daniel, Paige, and Michael renovated her house and created a six-bedroom home for the children. Not just this, the family also received a cheque for $100,000 and a new Ford Explorer. The icing on the top was that the Ginyard family's mortgage was also paid off by the team.
The Tom Family is Headed by a Super-Mom Even Today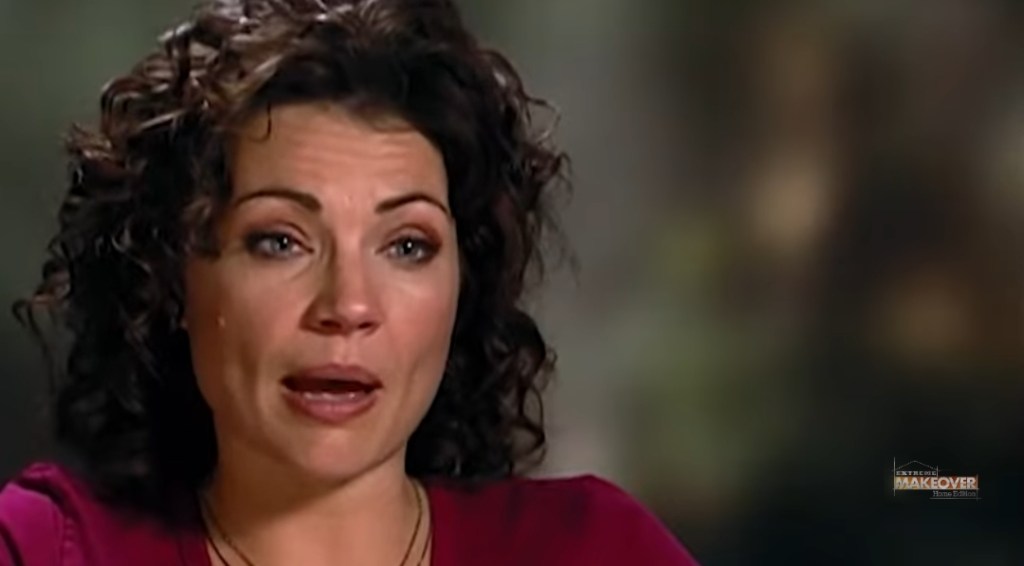 Susan, a single mother, was living with seven surviving children. Having lost her eight-year-old son to a congenital skin disorder, Susan was singlehandedly raising her two biological children and five adopted children. Each kid had a disability of their own, which made catering to their special needs pertinent. To help ease Susan's burden, the team of 'Extreme Makeover' made an accessible three-story home that would allow Susan's daughters to reach easily. The team also installed an elevator for the girls who needed wheelchair access. Years later, Susan has continued to ensure a seamless life for her children. Having been the subject of HBO's 'My Flesh and Blood,' she continues to make sure that her children have the best of what life has to offer. Now in her 70s, Susan has set up a will and trust to ensure that her kin are comfortable even after she passes.
The Goodale Family is Now Keeping Life Under Wraps
A lobsterman from Wales, Doug had lost his arm in a lobstering accident in 1997. Despite returning to the waters, Doug couldn't operate with the same efficiency he once had. With piling medical and utility bills, Doug, his wife Becky, and their daughters Tabby and Amanda were in desperate need of rescue. With the help of architects and constructors, the ABC team managed to revitalize the Goodale home and help the family find a renewed sense of hope. Today later uncovered that Doug had served time as a teenager after robbing a Burger King. The journal uncovered that the television personality served a suspended sentence for misdemeanor assault. He also has two drunken driving convictions. Since their time on reality television, the Goodale family has remained relatively quiet.
The Johnson Family is Now On the Path of Growth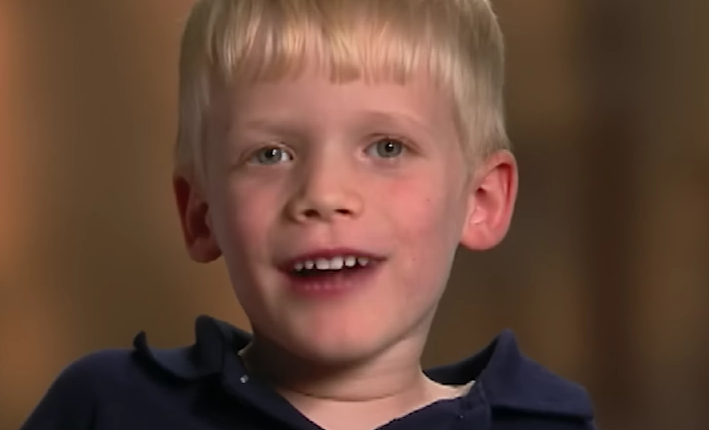 Will was diagnosed with spinal muscular atrophy, which made his odds of survival impossible. Despite surviving, he still needed an accessible home that allowed him to move freely. When his parents, David and Heidi, undertook a renovation, they ended up with more issues. Not just this, David also sustained an injury after an outside wall fell on him. Later, the ABC team descended into the Johnson home to take charge. The family ended up receiving a house that wasn't just accessible but also sun-friendly, given Heidi's melanoma. The family of five also received a special surprise from athletes of the Red Sox Nation. Since his time on the show, Will has continued to make an invaluable impact on people. Now a soccer team manager, he has become an inspiration to others as the first student to do so in a power wheelchair. Likewise, his siblings have also grown as individuals. Abby went on to work as a mathematics and physics double major. She also received a master's in structural engineering from Stanford University. Finally, like his brother, Will, Matt has also graduated from Colby University.
The Lewis Family Has Now Embraced Life's Unique Turns
Bruce, a police officer in El Segundo, and his wife Paulita ended up with a decrepit household after a conspicuous contractor did a shoddy job on their house. From having the roof collapse to finding numerous issues, the family had no choice but to move into an apartment with Bruce's mother. The community had come to the aid of the Lewis' but things turned awry when Paulita was diagnosed with cancer. To complete the altruistic deeds of the community, Ty, Paul, Constance, Michael, and Daniel picked up right where they left off. Ultimately, the family of four found a house that catered to their respective needs. Sadly, not too later, after the team came to their house, Paulita ended up passing away. The television personality breathed her last on January 20, 2008, with her family by her side. Other members of the family have remained quiet about their life.
The Novak Family is Now Taking Life with Big Strides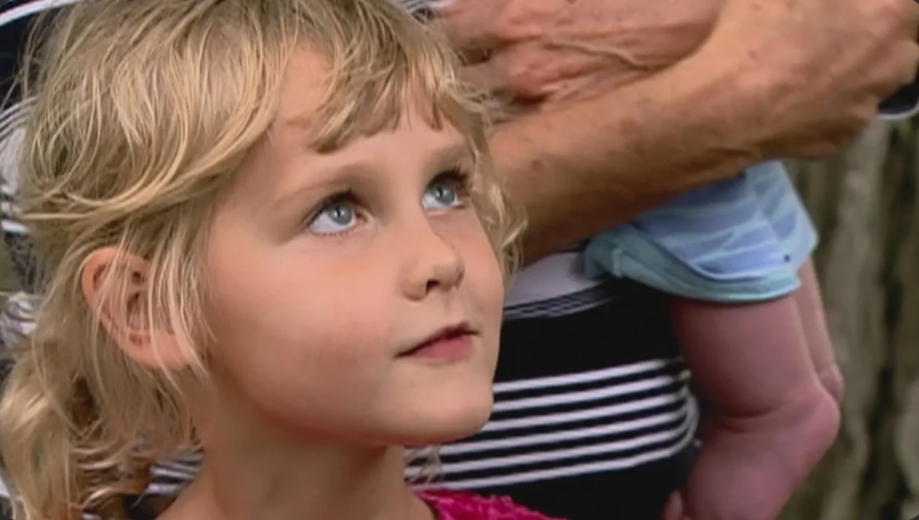 Jeff and Jackie's picture-perfect life was disrupted when Jackie, a schoolteacher from Ohio, unexpectedly died due to a pulmonary embolism. Left alone with his three young daughters and a deteriorating house, Jeff had no idea how to resume their lives after the terrible loss. With the help of the team at ABC, the Novaks were able to get a house that would cater to their specific expectations. Jeff Novak also received a new master bedroom, which further helped him map the road to progress. Since the show, the family has remained relatively quiet about their life updates. Nevertheless, we continue to wish that they continue to make milestones personally and professionally.
The Nutsch Family is Finding New Avenues of Success Even Today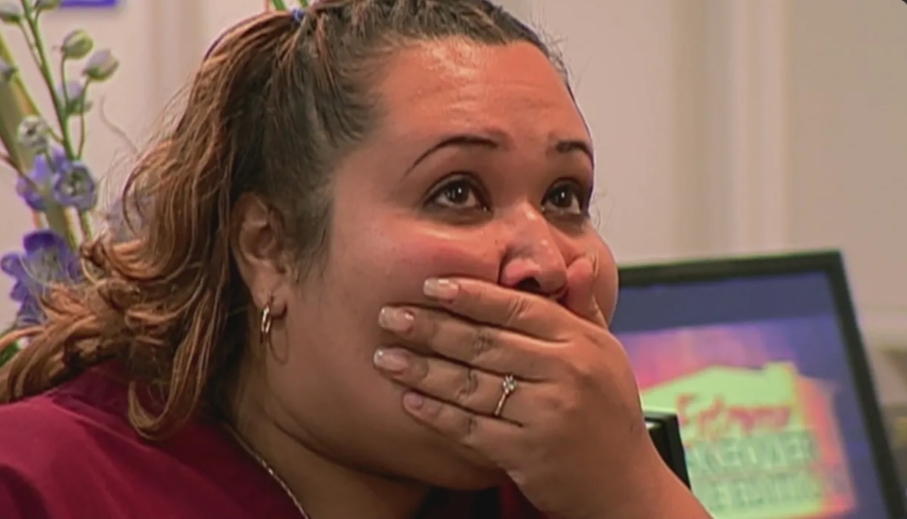 While on vacation, the Nutsch clan received news that their Kansas home had exploded following a propane leak. The family of seven didn't just lose their house but also lost a source of income, as their father used to run an auto repair business in the garage. Gratefully, the family was given a house that belonged to evacuees of Hurricane Katrina. Ultimately, the 'Extreme Makeover' team helped create a new house for the family of seven. Not just this, Wichita State University also gave a four-year scholarship to all the daughters of the family. The parents were also given a Ford 150 pickup truck. The family enjoyed bliss in their home until selling it at an auction in 2011. The family decided to downsize after two of their five girls went to college. The added concerns from Kevin's business issues also propelled the family to sell it posthumously.
The Kirkwood Family Has Now Ventured On Different Paths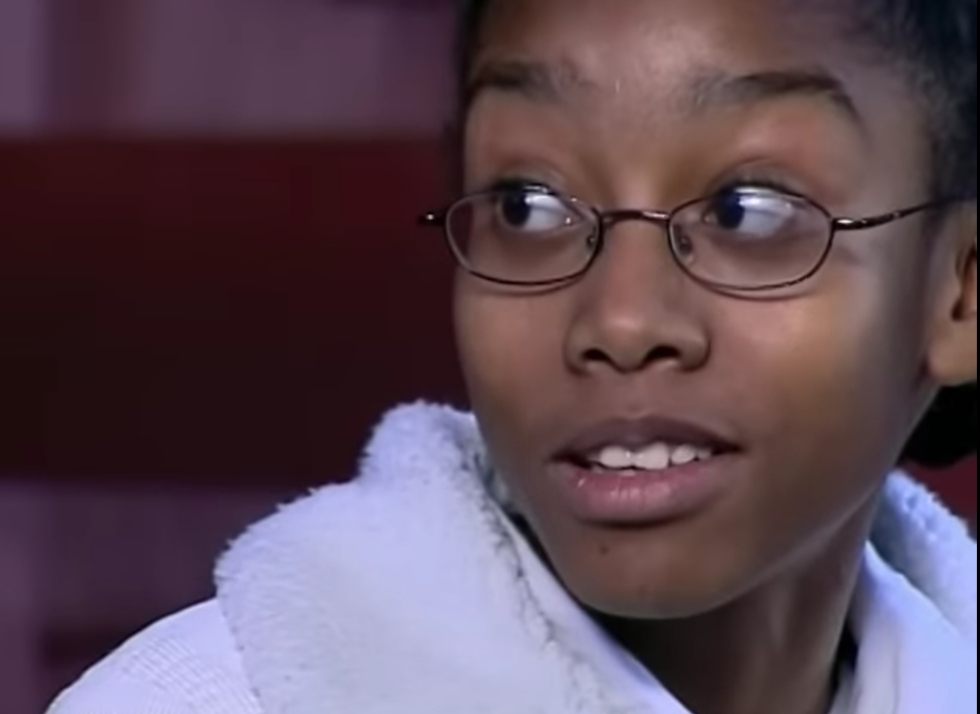 The Kirkwood home was ruined after a small, undetected water leak caused an uncontrollable mold infestation. The decrepit state of the household posed a danger to the family of seven. The family was selected after 'Sweet' Alice Harris and Port Orchard's mayor helped the family reapply in season 3. The family's selection brought renewed hope, and they were able to win a house free from mold. Despite finding their hopes and dreams exponentiate in the house, Dawne and her ex-husband Michael had to sell it. Since she and her husband had divorced, the Washington community property law cited that they had to divide the property in half. Later, Dawne had to find employment to raise her children – Michael Orion, Jael, Zion, Praize, and Burgundi.
The Hebert Family Has Now Sold their Home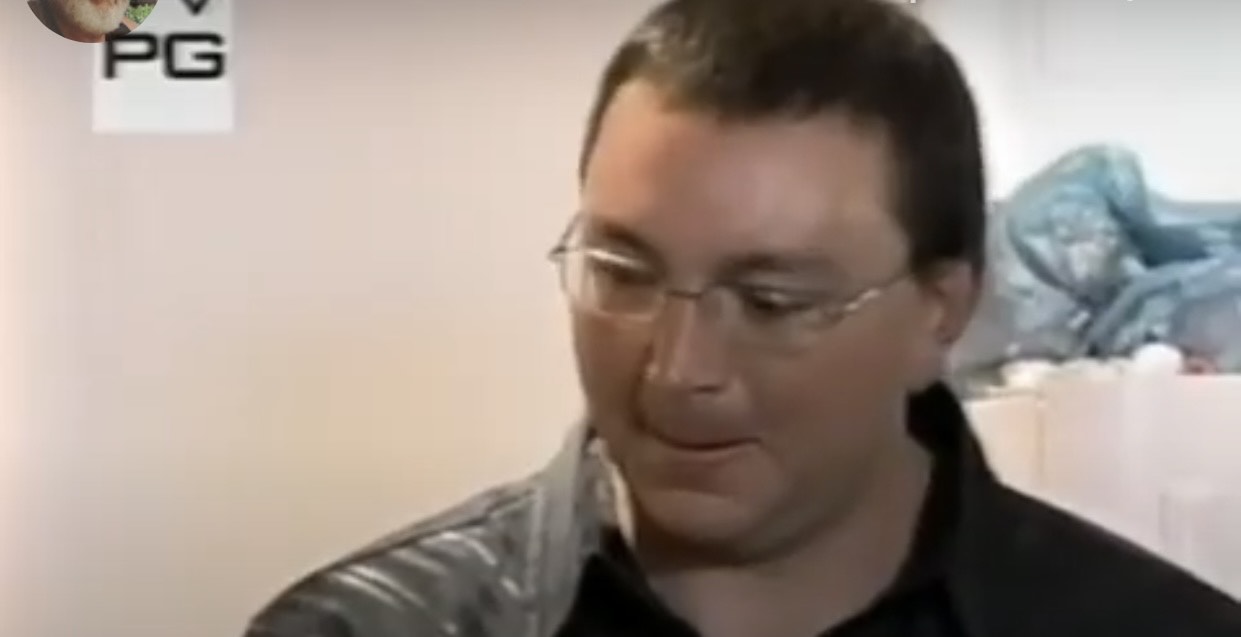 Eric had been working in construction in Montana when he received an unexpected call that changed his life. After learning about his sister's death, Eric was left to take charge of his sister's orphaned twins, Keeley and Kyler. Seeing an unfinished house that was as good as a basement, the 'Extreme Makeover' team decided to redo the entire house altogether. The process was tedious and elongated since the team had to cut down a large tree that directly fell into the house. Nevertheless, the family received a house of their dreams and a chance to start anew. Eric also got a cheque for $50,000 from Tyson Foods. Albeit elated, the Hebert family's hopes were soon crushed when they realized the cost of the mounting expenses. In an interview with the Seattle Times, Eric said, "I'm doing it not to lose money. I just hope people understand the reality of it." The family sold their home in 2008 when Eric was working full-time in construction. The family has since kept their lives out of the spotlight.
The De-Aeth Family Is Now Focusing On Other Things
Dale and Melanie were raising their daughter while also operating True Blue Animal Rescue, an animal shelter in Texas. In addition to having full-time jobs and caring for animals, the spouses didn't have the time to deal with foundational cracks and termites in their own homes. Ultimately, Ty, Ed, Tanya, Michael, and Eduardo descended into their home and demolished it completely to create a new house. The team added a barn, kennel, and stable to help the spouses run their rescue shelter efficiently. After the show, the De-Aeth's have focused on their life and remained out of the limelight.
The Crawford-Smith Family Has Now Sold their Abode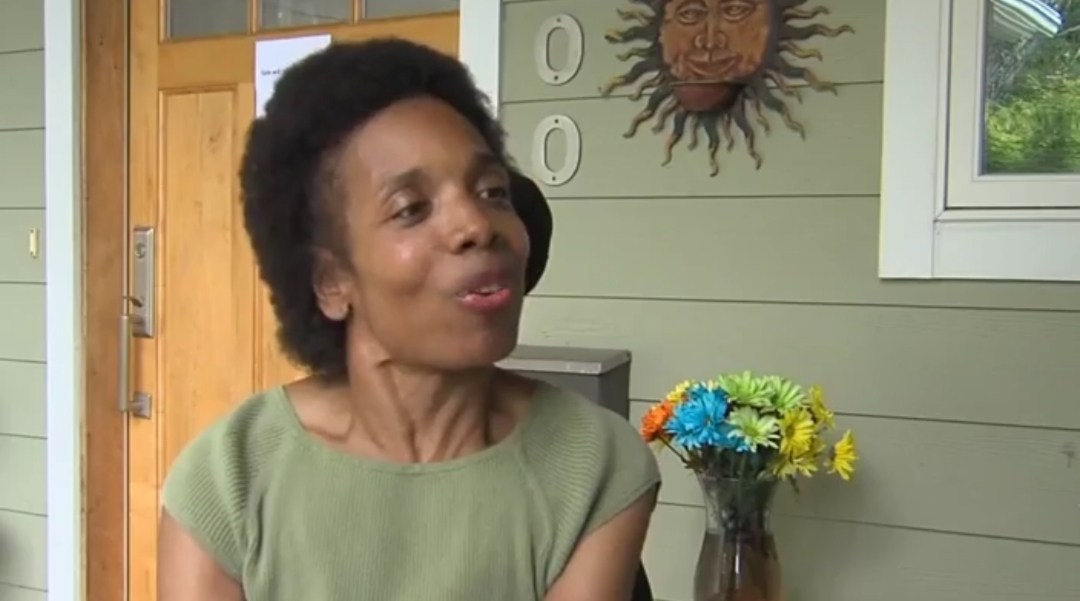 Carol Crawford Smith was once a principal dancer with the Dance Theatre of Harlem. When she received a multiple sclerosis diagnosis in 2000, she found that she was unable to walk all 21 steps to her studio, even with the help of a cane. The ABC team decided to help her and her two sons by demolishing her house and creating a home where Carol no longer had to struggle with steps. Carol also received a marvelous gift from Montel Williams, a leading researcher. She received $60,000 as a means to cover her studio's rent for five years. Mayo Clinic also donated a microscope for Carol's son, Hunter, who wanted to become a research scientist and find a cure for MS. In 2017, Carol Crawford decided to sell her house after her sclerosis required assisted living 24 hours. She raised money for her change by making a moving sale and selling everything from her house, including her furniture.
The Kubena Family is Making Progress Even Today
John and Monica were parents to five children and lived in a single-wide trailer in Texas. After their twin daughters, Tara and Sara, were diagnosed with leukemia, the Kubena family faced several struggles. The girls went into remission after two years of chemotherapy. However, Tara's leukemia returned. She later underwent a bone marrow transplant but had to be put up in a recovery center to be fully healed. To help the family find a renewed sense of hope, the 'Extreme Makeover' team managed to create a two-story home with a hospital-grade filtration system so that the family could facilitate Tara's recovery. The Kubenas also received a Ford Escape Hybrid, and $125,000 was raised by the community to help them cover the medical expenses. After the show, the family experienced significant changes in their health and living conditions. In an interview with Red Orbit, Monica confessed, "Neither of the girls have had to go to the hospital as the result of a fever since we moved in." It seems that the family has continued to grow healthy since embarking on their new journey.
The White Family is Now Living Elsewhere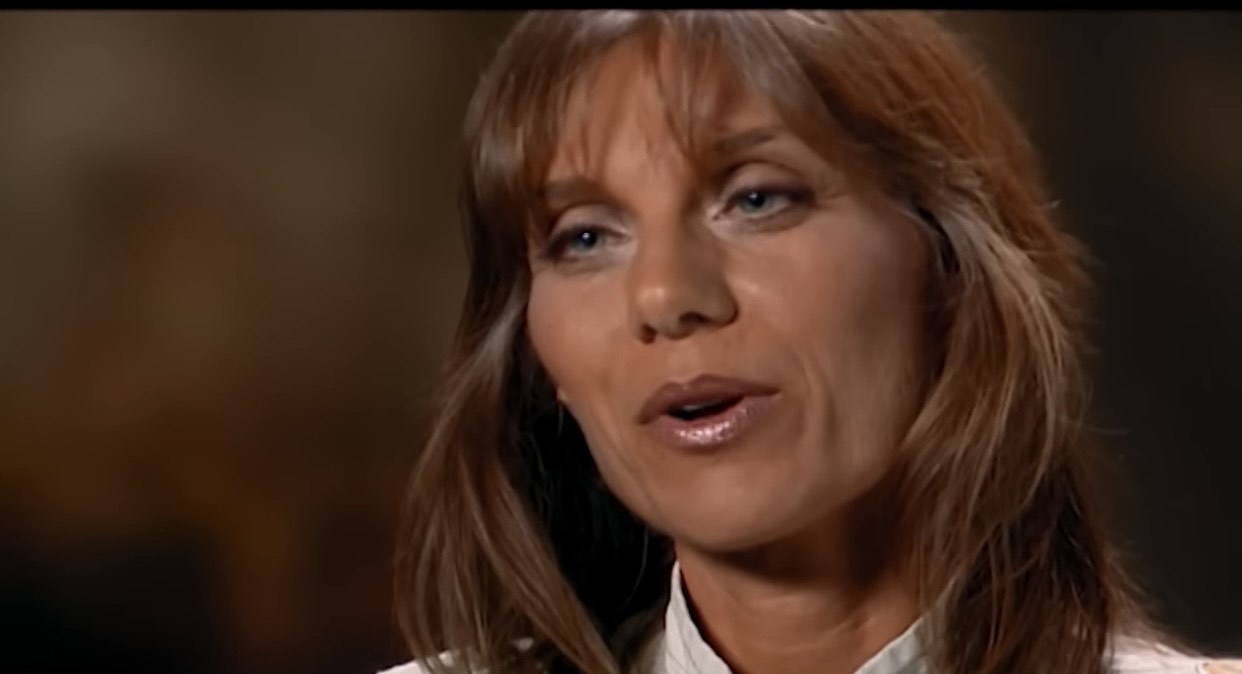 John White, the pastor of Bluestem Baptist Church, had died of a heart attack and left behind his wife, Donna, and their five children. After the patriarch's passing, the family had to move from the parsonage and move into two trailers. With no heat, insulation, plumbing, locks, or electricity, the family had to bunk at their friends' houses at times to get heat. With the help of a dedicated team, the designers were able to construct a house on their new property in Florida. Not only this, all five children of the family received full scholarships from Oklahoma Wesleyan University. They also received a horse, free skydiving lessons, and a chapel within the house. Nine years after they got their dream home, the family ended up selling their house. Donna later remarried a person who had also lost their significant other. Together, they became parents to 15 children. The family had to sell their house since they decided to relocate to Arkansas.
The Rainford Family Has Now Lost a Dear Member
Dunstan Rainford had come to South Florida with his son, daughter, and niece in the '90s. However, his fixer-upper house had been hit by Hurricane Wilma, rendering their humble abode unlivable. Not only this, Dunstan ended up getting diagnosed with non-Hodgkin's lymphoma, which made it impossible for him to continue working. To help the Rainfords, the 'Extreme Makeover' team demolished their injured house and rebuilt it from the ground up. Alas, the family lost their beloved member on August 10, 2006, to T-cell lymphoma cancer. Dunstan is survived by his children – Tarama, Dunstan Rainford Jr., and Shauna.
The Holmes Family is Now Overcoming Challenges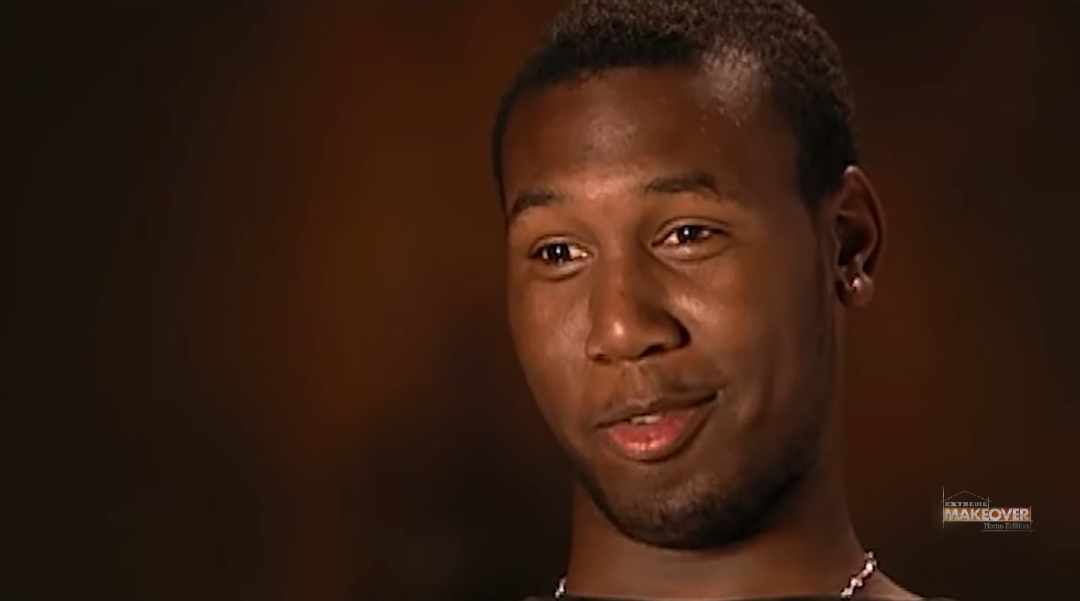 Sadie's altruistic work as part of Sadie Holmes Help Services had earned her the respect and admiration of her community. A single mother of five, Sadie was known for collecting and distributing food and clothing to needy families in the area. Left bereft of a steady home after Hurricane Charley, Sadie was forced to operate her ministry out of a decrepit household that had been further ruined by a fire. Luckily, she won the help of the ABC team and received a renewed household. Her family also got 16 tons of food to facilitate the ministry's work. Having overcome an addiction to crack, Sadie had been on the path of progress. Alas, she had to sell her home in 2013 after she couldn't keep up with her mortgage.
The Craft Family is Now Living Life On Their Terms
Todd was an inspiration to countless young athletes but didn't have the time or money to devote his resources to his wife, Elizabeth, and children, Samantha, Isabella, Sarah, and Todd. With the help of the 'Extreme Makeover' team, the family was able to receive a new home and even get a Ford Escape hybrid. In addition, the individuals received a $100,000 contribution raised by the homebuilders. Even Todd's school gave him a cheque for $10,000. Since then, the mentor, motivator, and coach has kept a relatively low profile. The family continues to live life as a unit in Hondo.
The Hassall Family is Now Focusing on Lucrative Paths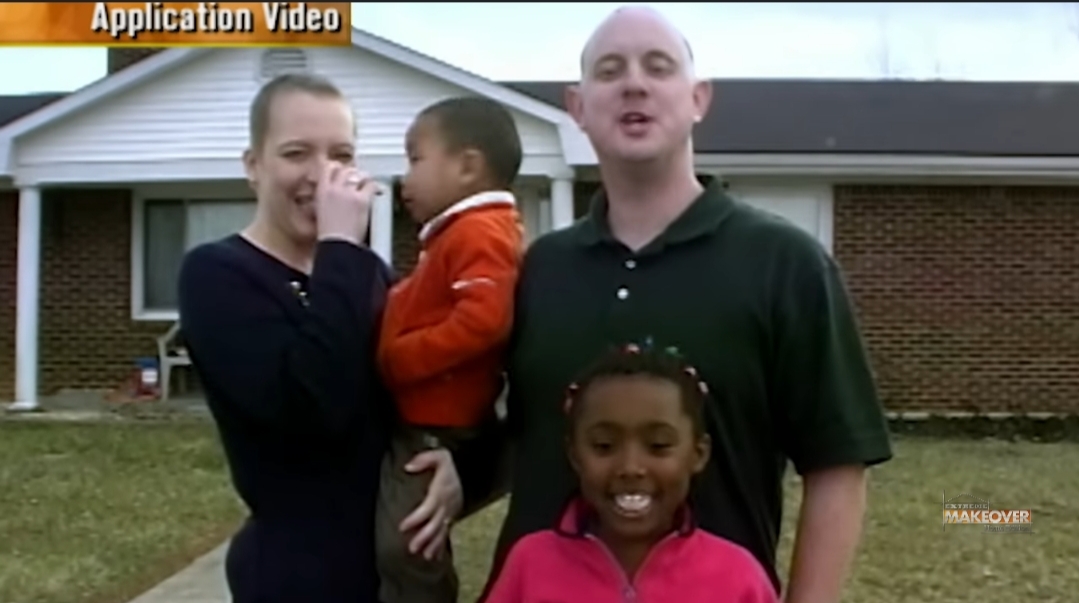 After Brian Hassall was shot during duty, he ended up suffering several injuries that led to migraines even years later. On the other hand, his wife, Michelle, also suffered from a blood disorder and even battled lymphoma. The duo were also adoptive parents to an African-American girl and a special needs boy from China. Given their health, the family was in no shape to do a reconstruction on their own. To help them, Ty and his team decided to create a new two-story home that feature UV shielded windows, which wouldn't trigger Brian's migraines. Despite winning the house of their dreams, the Hassalls still had to bear the issues of debt. The mounting debt ultimately led the family to call it quits on their home and put it up for sale. The family decided to sell their house in 2009 after they took collateral on the house and had to pay a $29,000 lien on her property due to code violations.
The Py Family Has Now Moved Out of Philadelphia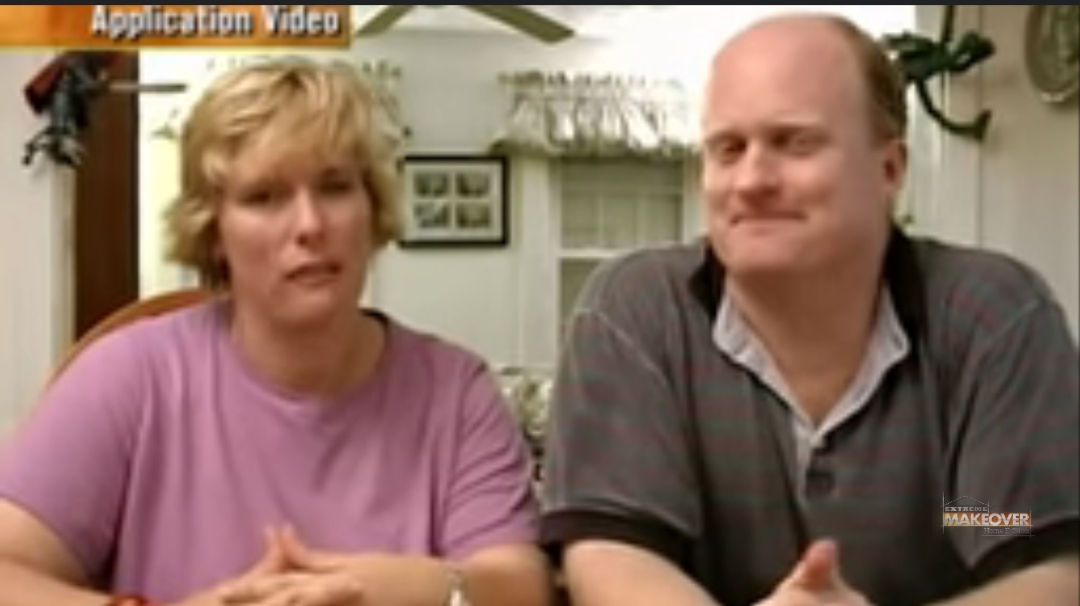 Having raised four daughters of their own, William and Carole decided to take in three children of their daughter Sandra, who had died of breast cancer abruptly. However, their family home was riddled with asbestos and lead paint. With the help of Ty, Paul, Preston, Paige, and Daniel, the team received a renovation and even got $150,000 to help with their mortgage. After the show, the Py family couldn't keep up with the demands of the house and decided to sell it in 2010.
The Peter Family Has Now Overcome Tragedies Twice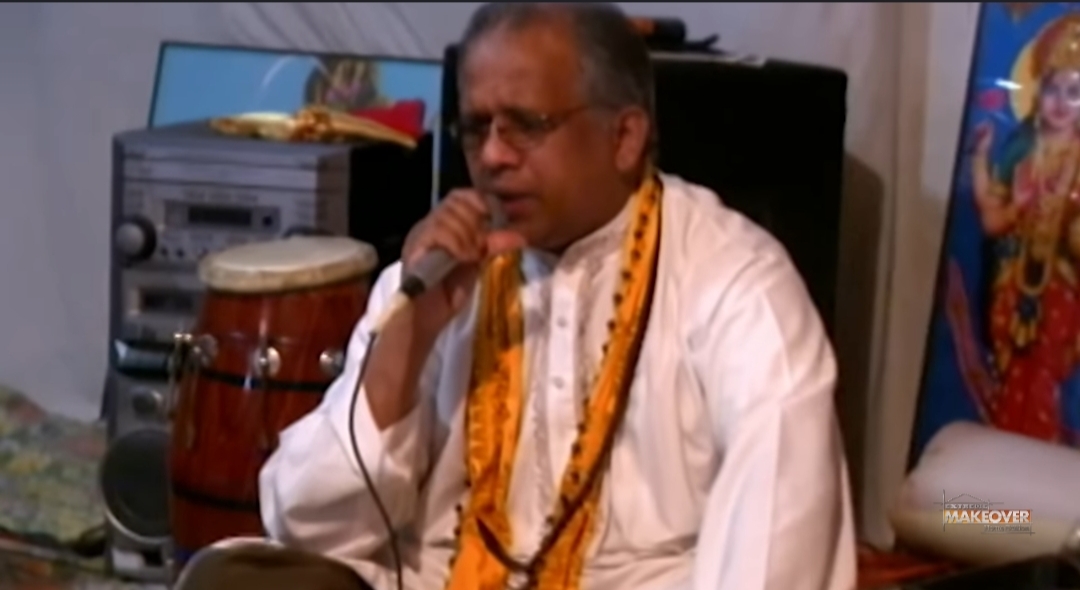 Winston Peter, a Hindu priest, was living with his wife, Hardai, in Guyana in 1996. They later moved to Jamaica. With two children, a niece and a nephew living together, the family was happy. However, in 2004, their home was destroyed by a fire and rendered a burnt-out shell. With the team's help, the Peter family's home was demolished piece by piece and rebuilt on the old site. The household received $20,000 from the builders, got a Hindu prayer room, and a 2007 Ford Expedition. The Peters received the shock of their lives when they witnessed their house burn once again in 2011.
Read More: Extreme Makeover Home Edition Season 1: Where are the Families Now?