'Shark Tank' Season 14 Episode 22 witnessed entrepreneurs Mark and Kenzo Singer present their product, Eyewris, hoping for a life-changing investment from the Sharks. While reading glasses are essential for a large percentage of the population, regular users know how difficult it is to keep track of them, especially when the need arises. On top of it, it is also easy to misplace the glasses, and losing them can be pretty irritating. Thankfully, Eyewris came up with an effective solution to this issue by introducing reading glasses that can be worn on the wrist like a watch. Well, with such an interesting product on offer, let's dive in and trace the company's growth, shall we?
Eyewris: Who Are They and What Do They Do?
Originally a woodworker by profession, Mark Singer is credited for inventing Gorilla Glue. Sources mentioned that Mark was always unsatisfied with the use of polyurethane glue when it came to woodworking and was determined to come up with an effective alternative. Hence, in 1994, he created the company Gorilla Glue and began selling the product exclusively to woodworkers. However, the company was later sold to the Lutz Tool Company, while Mark moved on to establish his own furniture design firm, Giati Designs.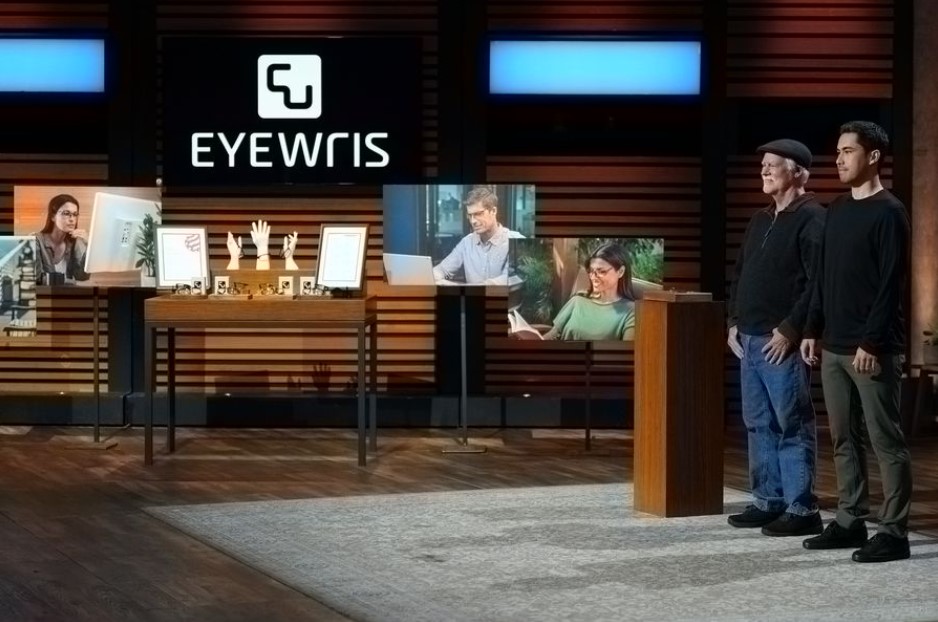 Moreover, apart from currently owning and operating Giati Designs, readers will be surprised to know that Mark's work has been featured in several museums all over the United States, including the Boston Museum of Fine Arts, San Francisco's Museum of Modern Art, and New York's Museum of Modern Art. On the other hand, Mark's son, Kenzo, discovered his passion for architecture at quite a young age. Hence, after finishing high school, Kenzo entered Cornell University, from where he completed his Bachelor's Degree in Structural Engineering in 2010 and his Master's Degree in Architecture in 2011.
Subsequently, after graduating from university, Kenzo took up employment as a structural engineer in Los Angeles, California, where his portfolio included designing skyscrapers, stadiums, and other essential buildings. On top of it, the Eyewris co-founder claimed that his experience as a structural engineer played a massive role in designing their reading glasses, as he was the one who devised an efficient method to make them curl around one's wrist.
Interestingly, while on the show, Mark claimed he came up with the idea of Eyewris while establishing Gorilla Glue back in 1994. Since his eyesight wasn't the best, Mark constantly needed reading glasses in his day-to-day life. However, he soon realized that while it was hard to keep track of the glasses, they had an irritating knack for disappearing completely in the hour of need. Hence, he initially came up with the idea of buying numerous reading glasses from the Dollar Store before keeping them in different places around the house.
When these pairs also began disappearing, Mark knew he had to devise an effective solution to the problem. Once Mark had a rough idea of Eyewris in his mind, he contacted his son, Kenzo, who was working as a structural engineer at that time. Kenzo soon realized what his father was trying to build and used his experience as a structural engineer to come up with a unique technology called the bi-stable bridge. The bi-stable bridge made it possible to produce readers that had the ability to curl around one's wrist and is thus considered the most integral part of Eyewris glasses.
Additionally, Kenzo and Mark insisted that apart from developing a convenient and hassle-free way to store and carry glasses, each pair of Eyewris glasses are made from an alloy of nickel-titanium memory metal, stainless steel, and Swiss-developed lightweight TR-90 thermoplastic. Additionally, Eyewris glasses also come with scratch and smudge-resistant lenses, which promise better durability.
Where Is Eyewris Now?
Eyewris gained a lot of recognition immediately upon launch, and it did not take long for the company to expand its customer base. Customers were excited to try a new way of handling and carrying their reading glasses, while Eyewris' durability and quality have always been the best in the market. Moreover, since the glasses used a new and innovative solution to curl around the wrist, Eyewris had next to no competitors, which made it easy for them to capture the US market.
People interested in Eyewris glasses can purchase them exclusively from the official website, where a single pair will set one back by $110. However, while the cost might seem high initially, customers must note that apart from the promised quality and durability, each pair of Eyewris reading glasses comes in a hard protective case along with a soft cleaning cloth.
Moreover, they even offer 100% UV protection and are a perfect example of how style and convenience combine to make a worthwhile product. It is genuinely inspiring to witness Mark and Kenzo's success, and we are confident that the company will reach further heights in the years to come.
Read More: Tucky Shark Tank Update: Where Is Tucky Now?