Paramount+'s 'Fatal Attraction' is an erotic thriller series with a murder mystery twist. The series is based on the 1987 film of the same name but expands upon its narrative by adding new backstories and characters who complicate the story. In the series, Dan Gallagher searches for the killer of Alex Forrest, a co-worker with whom he had a brief affair until the latter became obsessed with him. However, Dan is charged with Alex's murder, and when he is released from prison, Dan strives to prove his innocence. In his quest, two names – Elijah Acosta and Olena Kuzma, promise to provide crucial clues. Naturally, viewers must be curious to learn more about them and their history with Alex. In that case, here is everything you need to know about Elijah Acosta and Olena Kuzma in 'Fatal Attraction.' SPOILERS AHEAD!
Who Is Elijah Acosta?
Elijah Acosta first appears in the third episode of 'Fatal Attraction.' However, viewers aren't allowed to put a name to the face until the fifth episode, when the character's criminal records surface. In the series, actor Will Ropp plays the role of Elijah Acosta. Ropp began his screen acting career, appearing in a minor role in the sitcom 'Speechless.' He gained recognition for his performance as Kenny Dawes in the 2020 sports drama film 'The Way Back' directed by Gavin O'Connor. Ropp is also known for his appearance in the teen drama series 'Love, Victor.'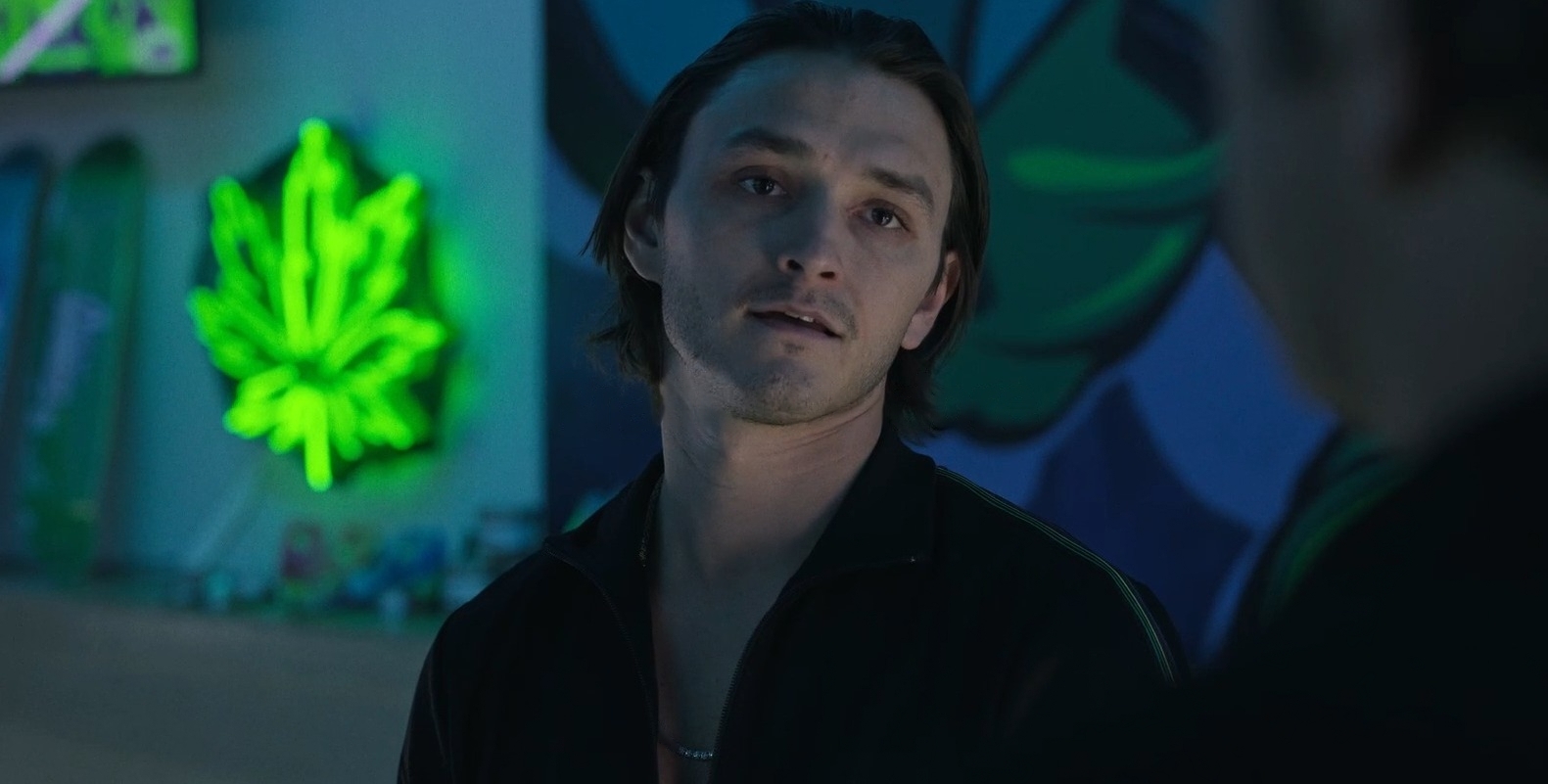 In 'Fatal Attraction,' Mike discovers Elijah's fingerprints were found in Alex Forrest's apartment shortly after her murder. It is later revealed that Elijah was the key suspect in his father's murder. However, Elijah was acquitted of the charges and did not face jail time. At present day, he works as a salesman at a marijuana store. When Mike and Dan interrogate him about his connection to Alex, Elijah reveals he worked as a food deliveryman, explaining his fingerprints in her apartments. However, given the criminal charges against him in the past, Mike is reluctant to remove Elijah from the list of potential suspects. Nonetheless, there is little to no evidence that suggests Elijah had any motivations or reason to kill Alex.
Who Is Olena Kuzma?
Olena Kuzma appears briefly in the third episode of 'Fatal Attraction.' A picture of her appears in the fifth episode, titled 'Medial Woman,' before she is formally introduced in the following episode. In the series, Polsih actress Michelle Twarowska plays the role of Olena Kuzma and appears in a recurring capacity. Twarowska began her acting career in 2015, appearing in several short films. She rose to prominence with her role as Nurse Helga in the comedy-drama series 'Jane the Virgin.' Twarowska's other credits include shows such as 'Fresh Off the Boat' and the 2023 comedy film 'Late Bloomers.'
In 'Fatal Attraction,' Olena Kuzma is a friend of Alex Forrest, and her fingerprints were also found in the latter's apartment. As a result, Mike treats Olena as a suspect in Alex's murder. While speaking with Mike, Olean reveals that she was in an abusive relationship with her boyfriend, Artem. Alex wanted to help Olena escape from her abusive boyfriend and brought the latter to her house after failing to get help from social services. However, Olena quickly returned to Artem and continued their relationship. As a result, it seems like Olena had a genuine reason for being inside Alex's apartment. Moreover, she has no motive to kill Alex as the latter supports her, especially during a dark period in her life. Hence, it is implied that Olena had no connection to Alex's murder.
Read More: Who Is Emma? Did She Kill Alex?