Created by Isaac Aptaker and Elizabeth Berger, Hulu's teen show 'Love, Victor' revolves around the life of Victor Salazar, who joins Creekwood High School after moving to the town of Shady Creek in Georgia from Texas. Victor questions his sexuality while being in a relationship with Mia and ends up realizing that he is gay. The series, originally released in 2020, progresses through the challenges he faces after coming out to his family and friends. Since Victor and his friends' lives and struggles are realistic and relatable, one must be curious to know whether the series has real-life connections. Well, let us share the answer!
Is Love, Victor a True Story?
No, 'Love Victor' is not based on a true story. The show is inspired by Becky Albertalli's young adult novel 'Simon vs. the Homo Sapiens Agenda' and Isaac Aptaker and Elizabeth Berger's screenplay of 'Love, Simon,' the adaptation of the book. 'Love, Victor' takes place in the same universe as 'Love, Simon,' making it a standalone sequel to the film. After 'Love, Simon,' Aptaker and Berger wanted to depict a realistic coming-out story, where the protagonist faces much more challenges and conflicts than Simon Spier, the protagonist of 'Love, Simon,' faces in the film.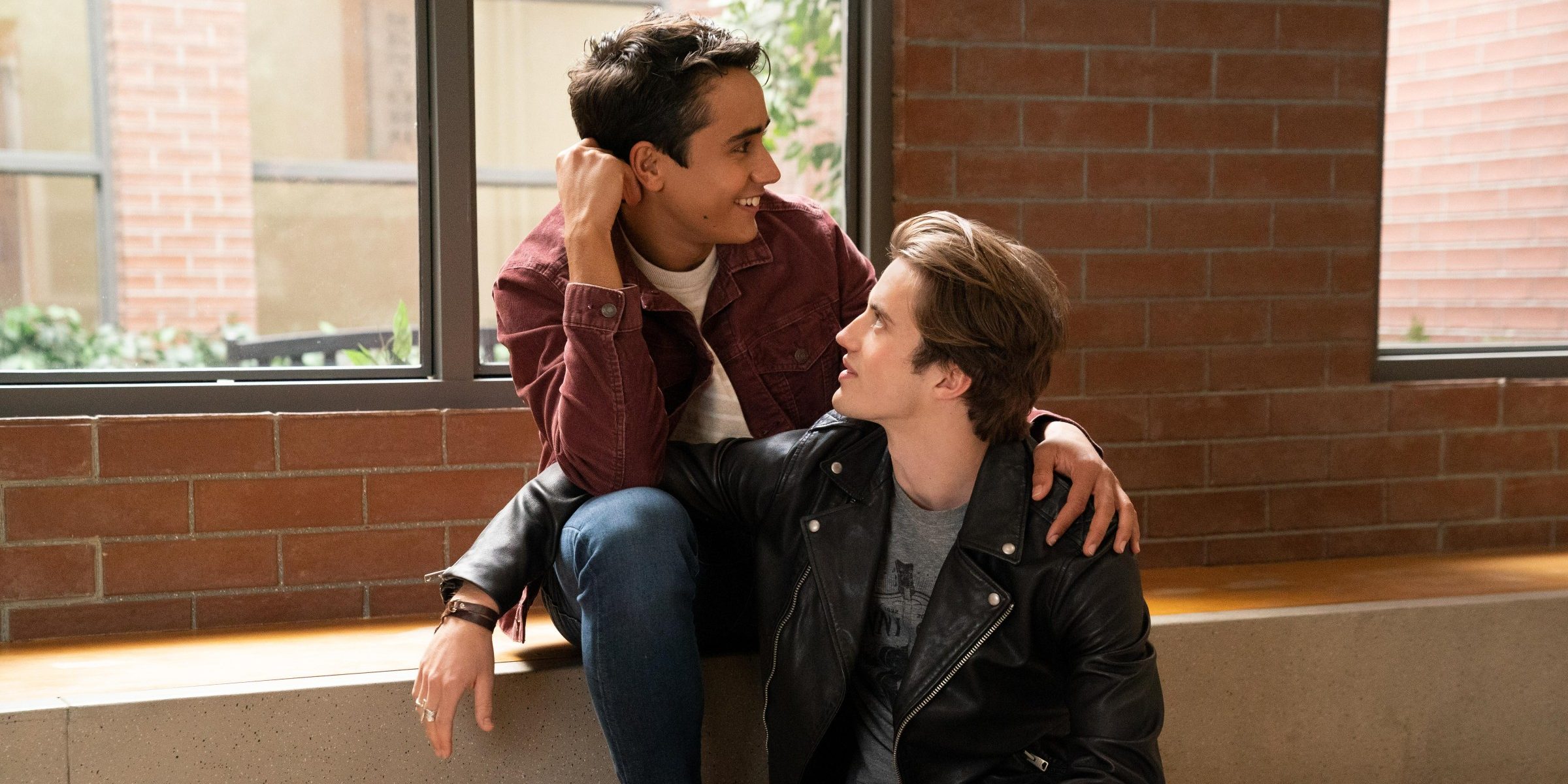 Victor's life was conceived on such a foundation. "The one piece of feedback we heard consistently was that Simon's story was one particular version of coming out. It was, intentionally, a wish-fulfillment, charmed version of a coming-out story," Aptaker told Vulture. "A lot of people said it was great to see that glossy version, but wished there was a version that looked a little more like mine, or that was a little bit messier, or that told the story of a character who had the odds a little bit more stacked against him," the co-creator added concerning the foundation of the show.
Even though the characters and their storylines are fictional, they are extremely rooted in reality. Victor and his friend Lake Meriwether's individual journeys of exploring their sexuality are relatable. The conflicts Victor faces to come out as gay in a Christian household are part of the contemporary LGBTQIA+ discourse. PFLAG meetings are a pivotal part of the lives of several real-life parents with queer children, just like they are in the lives of Armando and Isabel Salazar in the show.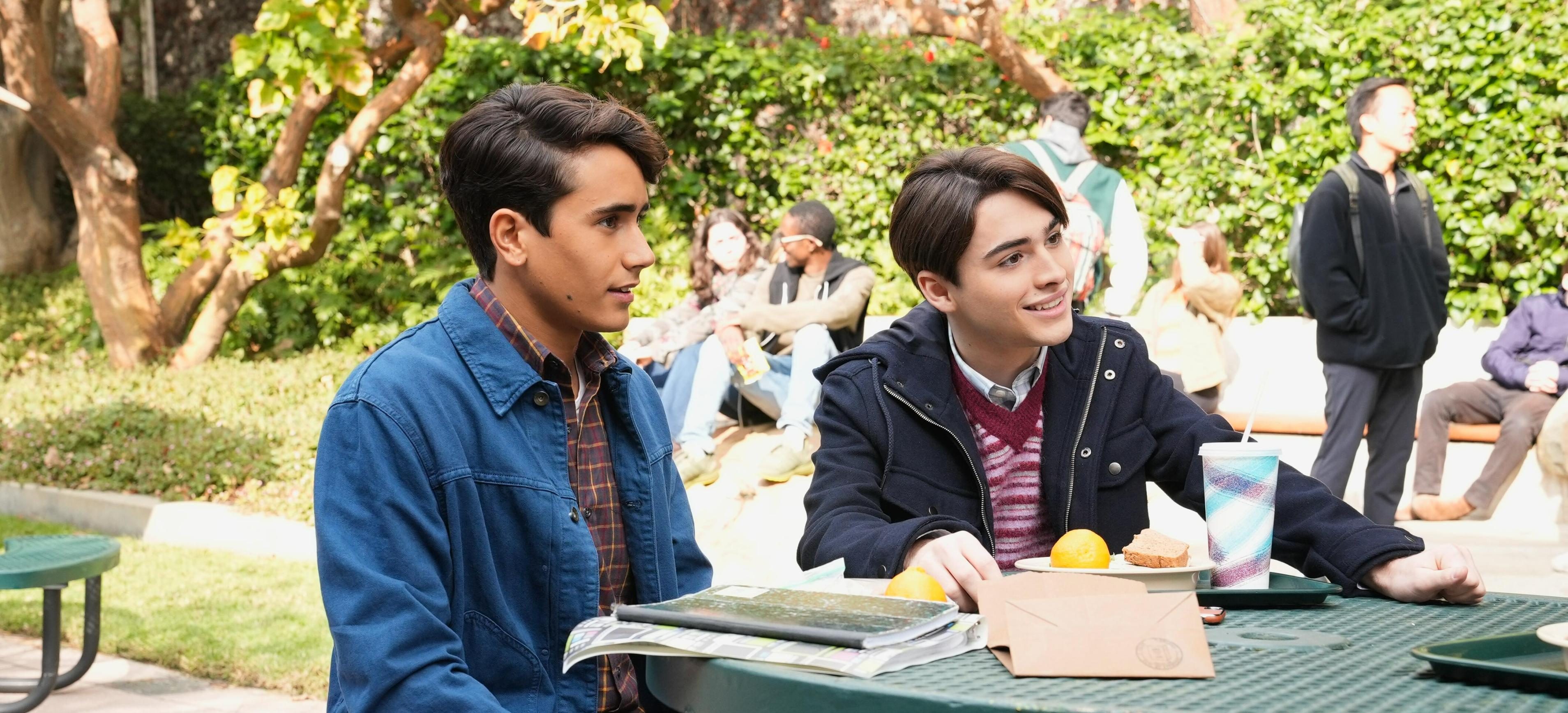 'Love, Victor' also aspires to explore a Latinx family authentically. "It felt exciting to delve into the Latinx world, and into representation on that front, and to see different kinds of parents, equally loving, but coming from a different perspective," added Berger to Vulture in the same interview. Through Rahim and his family, the show also discusses prejudices prevailing in a religious Iranian Muslim family concerning the LGBTQIA+ community. Benji Campbell's parents' reluctance to accept their gay son further depicts the gravity of unacceptance gay people face irrespective of their cultural backgrounds. The show had several writers from the Latinx and LGBTQIA+ communities to help Aptaker and Berger to create the show closer to reality.
'Love, Victor' is a realistic portrayal of a fictional gay individual's life and the obstacles he faces while embracing his sexuality. Despite the character's fictional independence, Victor is not extremely different from individuals who had to fight numerous battles to come out as gay without the acceptance of their families and acquaintances.
Read More: Shows Like Love, Victor