'Love, Simon' is a 2018 movie that proved to be extremely progressive for LGBTQ+ representation in coming-0f-age stories. Keeping an optimistic tone intact, the movie manages to impress critics and viewers alike. Hulu's 'Love, Victor' succeeds at recreating that magic for a television show set in the same universe.
The series, which was earlier supposed to be made available on Disney+ was shifted to Hulu due to its mature (unrelated to LGBTQ+ portrayal) themes. The show revolves around a new character: Victor, a Latin-American boy who joins a new school during his sophomore year due to his family shifting. His sister also joins the new school in the freshman year. Despite joining the same school that Simon was in, Victor finds it difficult to fit in due to some remnant heteronormativity. Another conflict that he faces involves his conservative parents. Here are seven shows that are similar in appeal to 'Love, Victor'. You can watch several of these shows like 'Love, Victor' on Netflix, Hulu, or Amazon Prime.
7. Schitt's Creek (2015-2020)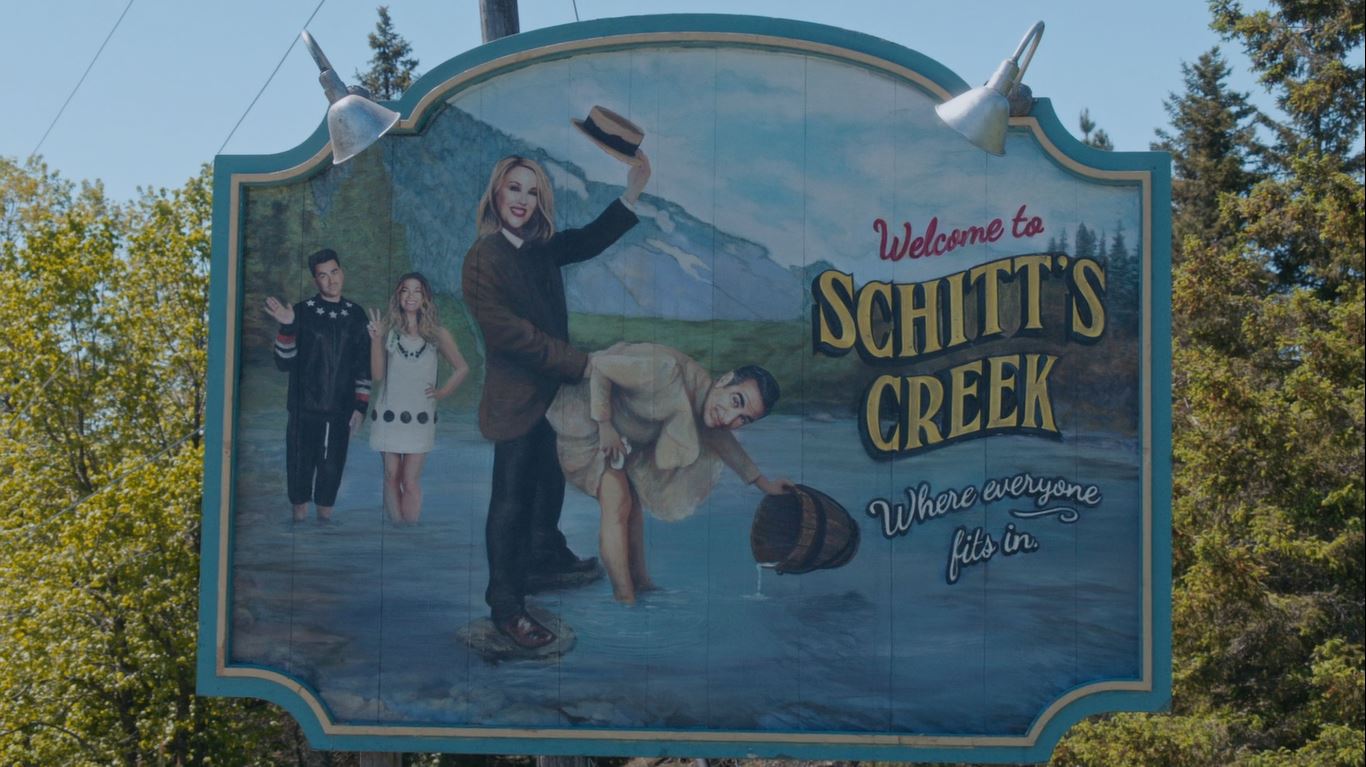 'Schitt's Creek' may not be a high-school show but it packs an engaging story with an optimistic tone that proves to be infectious. One of the major characters of the show, David is portrayed to be in one of the most loving, homosexual relationships on screen. Moreover, the romance is depicted to be seamlessly "normal," that is, there is no unnecessary conflict surrounding their sexuality. 'Schitt's Creek' revolves around a wealthy family that is forced to shift to a tiny, ugly village after losing their money. One of the biggest strengths of the series is its characters and the depiction of their heartwarming journeys.
6. One Day at a Time (2017-)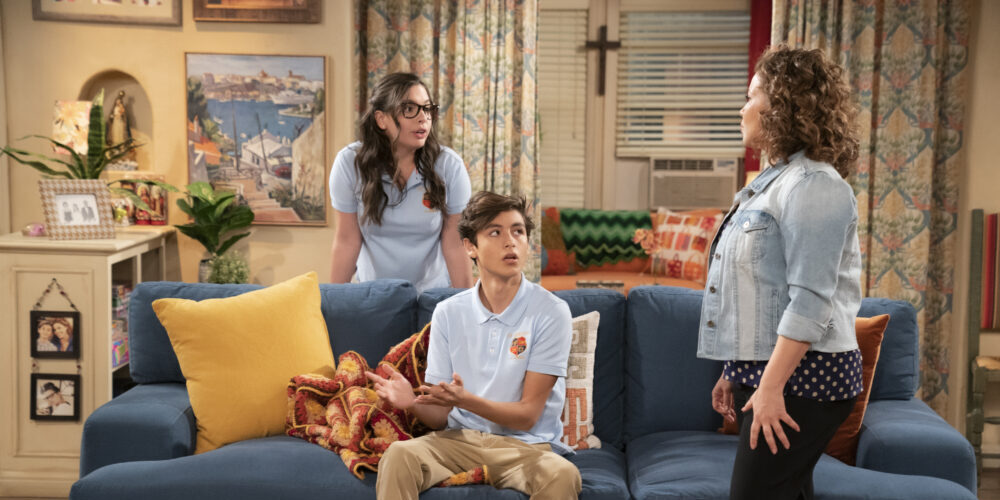 'One Day at a Time' is yet another family sitcom on this list which consistently makes viewers smile while maintaining a sense of believable realism, never shying away from depicting tough problems. The show is based on the 1974 show of the same name and features a Cuban-American family. One of the show's major characters, Elena is shown to have a meditatively realized coming-out story which is sure to move any viewer. The impressive part about her story is that enough time is given to her to figure out her sexual identity as well as to her family to process it.
5. The Fosters (2013-2018)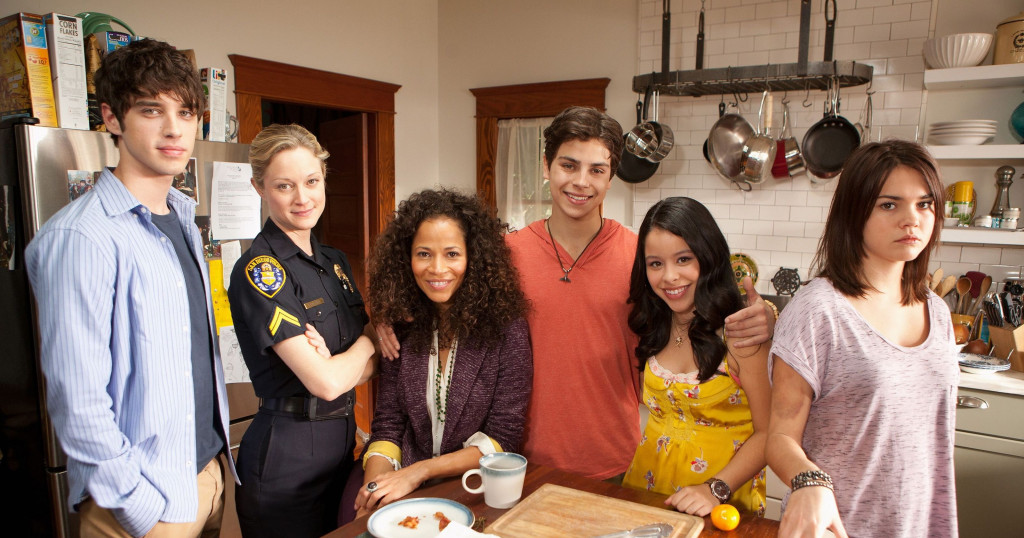 'The Fosters' is perhaps the most inclusive show in recent times. Just hear its premise: a lesbian couple, Stef and Lena raise several multi-ethnic kids. The fact that Stef and Lena's relationship is "normalized" adds to the show's maturity significantly. The series has received largely positive reviews from critics and proves to be yet another, inclusive and engaging family show on the list.
4. Sex Education (2019-)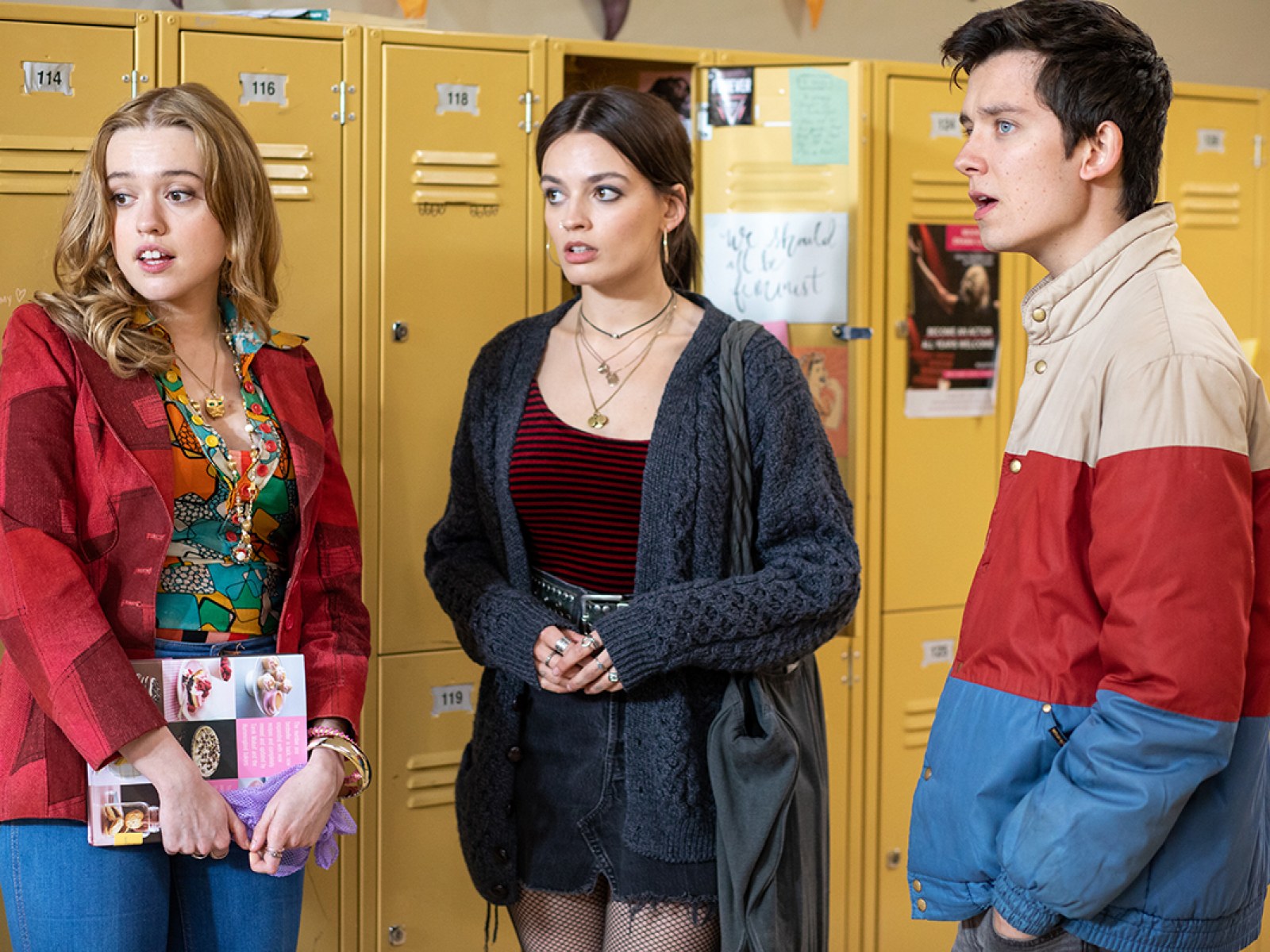 Finally, a teenage series! 'Sex Education' is an incredibly popular, high-school comedy series that everyone must have heard of. The show's hyper-sexual premise is what led largely to its popularity. However, the series proves to depict pubic libido rather authentically and it doesn't discriminate while doing so. There is enough LGBTQ+ representation on the series to make it wholesome. However, it might not be similar to 'Love, Victor' due to its above-stated sexual nature.
3. Everything Sucks! (2018)

'Everything Sucks!' proves that sometimes, cynicism is exactly what the doctor ordered. While the series might not match the positive vibe of 'Love, Victor,' 'Everything Sucks! boasts of top-notch quality as it parodies teen culture of the 1990s. One of the characters, Kate is depicted to be struggling with her sexual identity at a time when being homosexual wasn't as readily accepted as it is today. The series pulls off her journey brilliantly, making 'Everything Sucks!' another deliciously inclusive show.
2. Chilling Adventures of Sabrina (2018-)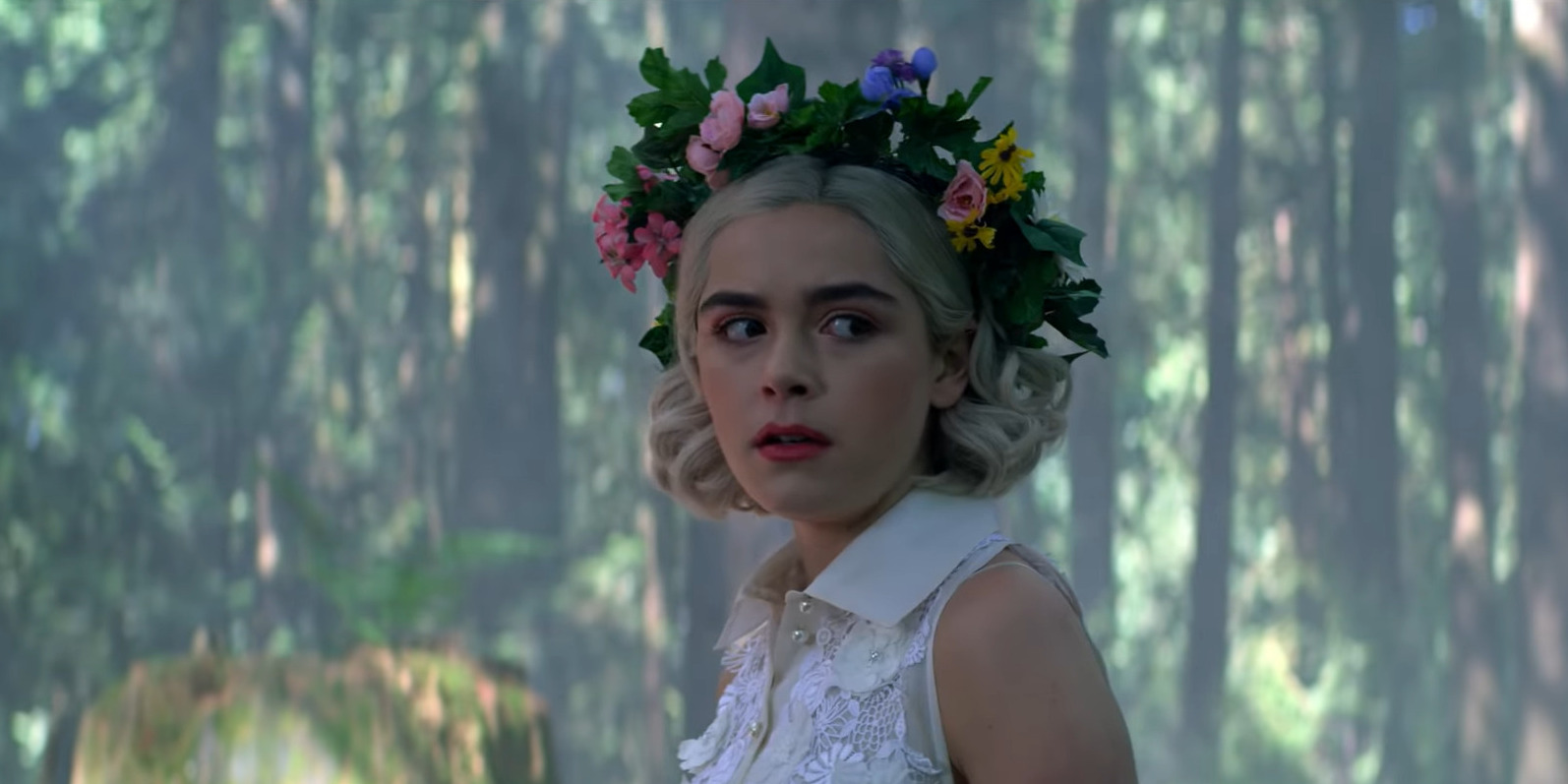 'Chilling Adventures of Sabrina' is a darker take on the Archie Comics character of the same name and that turns out to be enough to nostalgically induce enough engagement for the series. However, apart from that, the show is beloved for its portrayal of non-heterosexuality on multiple occasions. While the protagonist is depicted to be heterosexual, there are enough instances of positive, inclusive LGBTQ+ representation to make 'Chilling Adventures of Sabrina' finely attuned to modern sensibilities.
1. High School Musical: The Musical: The Series (2019-)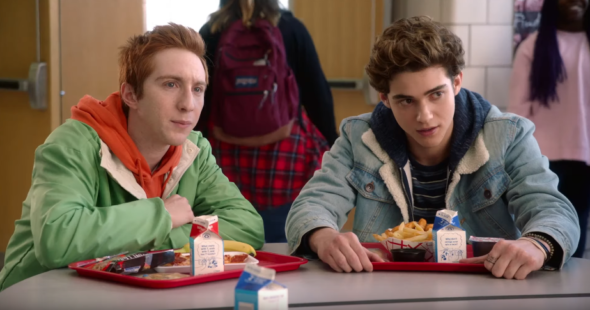 'High School Musical: The Musical: The Series' might appear to be a commercial, spin-off of a popular movie franchise, but it sports a rather ingenious premise of reviving a classic. The show also featured the first queer romance for the franchise, thereby making it extremely inclusive. Moreover, the show is a Disney+ production, making it extremely similar to 'Love, Victor' in tone.
Read More: Best LGBTQ+ Shows on Netflix