'High School Musical' fans joined 'Star Wars' fans to rejoice on the 12th of November as it saw the release of their favorite franchises return in a form on Disney+. 'High School Musical: The Musical: The Series' took its viewers back to East High School where the original trilogy was set, on a nostalgia-laden trip with a rather creative premise.
Disney+'s television series is not a sequel or reboot of the movie series like many of us might have thought. Instead, it is set in the fictional school where the 'High School Musical' movies were originally shot. To be clear, in this world, Zac Efron is the celebrity we know and not a character. Fast-forwarding to 2019, in East High School, the new drama teacher decides to stage a musical adaptation of the movie to celebrate the school's partnership with the extremely successful teenage musical.
Told in mockumentary style, it revolves around a bunch of new characters, mainly high schoolers with their own problems and the school's massive attempt at producing the musical adaptation in the background. Taking centre stage is Nini Salazar-Roberts, played Olivia Rodrigo- a theater enthusiast who was dumped by her classmate, Ricky Bowen as he wanted to take a "pause." When the two return to school after the summer break, Ricky (played by Joshua Bassett) is taken aback when he finds out that Nini is dating the jock, E.J. Casswell. To win her back, he decides to audition for the lead role of Troy Bolton (Zac Efron's character in the original movie series) in the school's new musical, creating the setup for a classic love triangle.
With ample of hormonal, teenage drama and references to the original movie trilogy, Disney+'s series has delighted fans once again. If you still cannot get enough of it, here are a few more similar TV shows that you can check out. You can watch several of these shows like High School Musical on Netflix, Hulu or Amazon Prime.
7. Freaks and Geeks (1999-2000)
'Freaks and Geeks' will always be remembered as a "cancelled-too-soon TV show" tragedy. Perhaps one of the best television series about adolescence, it featured a cast including Seth Rogen, Jason Segel and James Franco. Revolving around the Weir siblings who go to the same school, it had an ensemble cast of brilliantly sketched out characters who were able to portray the various facets of teenage problems in a way that no television series ever has. Not as melodramatic as the 'High School Musical' series, the show excelled in focusing on its supporting cast equally throughout its single season to paint a diverse picture of high school.
6. The Get Down (2016-2017)
Music and teenage drama done right- this period musical takes viewers to the late '70s with the rise of hip-hop and disco music as its major themes. With lavish sets and beautiful cinematography, 'The Get Down' is able to capture the authenticity and mood of its time period effectively. It follows the lives of Zeke and Shaolin Fantastic as they become close friends with the goal of becoming successful music artists. Amidst teenage problems like controlling parents, gang violence and poverty also lend conflict to the story.
5. Dawson's Creek (1998-2003)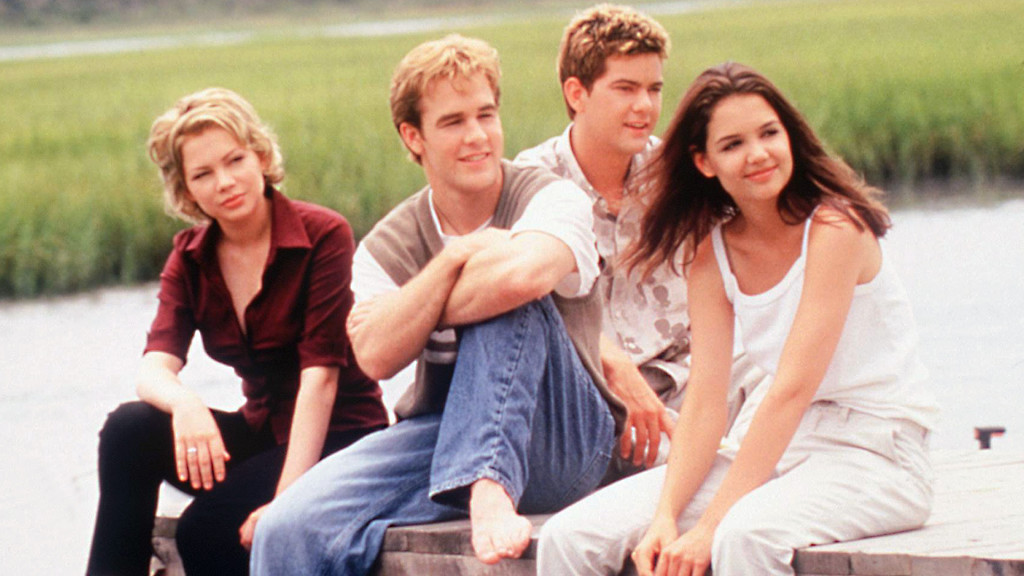 Before the 'High School Musical' series tapped on its genre's popularity to propel its success, there was 'Dawson's Creek:' arguably the show that started it all. From dramatized love triangles to teenage fascination with sex- the massive popularity of 'Dawson's Creek' revolutionized the genre of teen drama making puberty and adolescence an unlimited source of commercially viable conflicts.
4. Buffy the Vampire Slayer (1997-2003)
What is a supernatural show doing on this list, you may ask. But this show was more than just a high school girl fighting evil monsters. Said to be the harbinger of the golden age of television, one of the show's central focus was its protagonist dealing with her high school life and trying to balance that with her fight against evil. 'Buffy the Vampire Slayer' is as much of a coming-of-age story as it is a supernatural one.
3. East Los High (2013-)
This Hulu original can be perhaps referred to as the Latin American High School Musical. It follows a group of Latin-American high school students in East Los Angeles as they tackle day-to-day conflicts that range from those involving drugs, peer pressure, violence and of course…love! The core focus is on the school's dance team, increasing the show's similarity to 'High School Musical: The Musical: The Series.'
2. Riverdale (2017-)
This teen soap, based on the Archie comics was met with high amounts of excitement upon its premiere due to the popularity of its source material. With a background murder mystery plot, the show pieces some of the comic book series' most popular characters, especially Archie Andrews as they experience adolescent issues that are magnified when they start noticing dark secrets and scandals that lurk under the surface of their town. But don't worry, there are love triangles and other high-school soapy conflicts too.
Read More: Best TV Shows on Disney+
1. Glee (2009-2015)
Nothing defines musical and teen dramedy as much as 'Glee.' It revolves around a bunch of misfits at a high school who form their very own musical group. With major musical competitions against rival schools forming the central conflict, the show also focuses on the diverse conflicts of each of its characters, ranging from racial issues to those involving relationships. The show's charm, lively musical numbers and soapy thrills have been noted as the things that made it successful.
Read More: Best Teen TV Shows