No matter how loudly we speak about women's issues and try to bring in a situation in this world where people across the gender or sexual spectrum are treated equally, we have to admit that patriarchy is still the order of the day. Throughout history, women have been subjugated to pre-defined gender norms set by the society, and as men have been running things all this time, the role of women has always been reduced to something less important.
Properly documented feminist points of view only surfaced during the twentieth century, before which it was taken as a fact that men get to decide what happens in the world. With identity politics becoming a hugely important factor in today's world, it is high time that this gender inequality is done away with and women are placed in positions where their influence on society will be equal to that of men, and the relationship between men and women will be more on the lines of partners than one following the other blindly.
It is very important in today's world to make available the discourses of feminism to the women who might not otherwise have access to academic or statistical studies. Thus, to drive home the message and to be sure that it reaches all across the world, it is important that feminism find its way into entertainment. Films and TV shows have the deepest impact on the masses, and thus when feminism percolates into such media, there is a higher chance that society will be more aware of the numerous aspects pertaining to the idea. With all that said, here's the list of really good feminist movies on Netflix that are available to stream right now:
7. Tallulah (2018)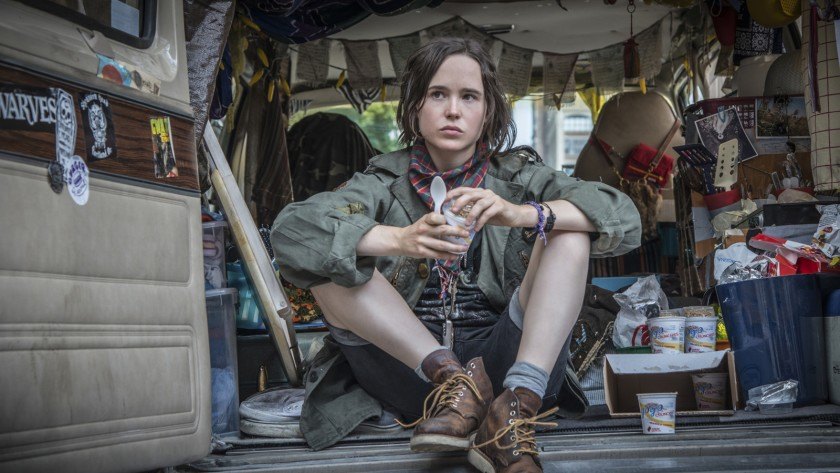 Ellen Page has always been an intense performer since she first broke out with the film 'Hard Candy' in 2005. In this 2018 Sian Heder film, Page proves that she still has the ability to get into the skin of any character. She plays the eponymous character, who upon finding a baby neglected by her mother takes her away for a better life. The two of them land up at the house of Carolyn, Tallulah's former boyfriend's mother. Tallulah tells her that the child belongs to her son. The three of them take on a wonderful journey together, and their lives turn out to be happier than before. The film makes a clear statement that women, if they try, can lead lives away from the influence of male superiors. The film explores the various facets of these two female characters beautifully. They are eager to claim their place in the world and to live by their own rules.
6. The Iron Lady (2011)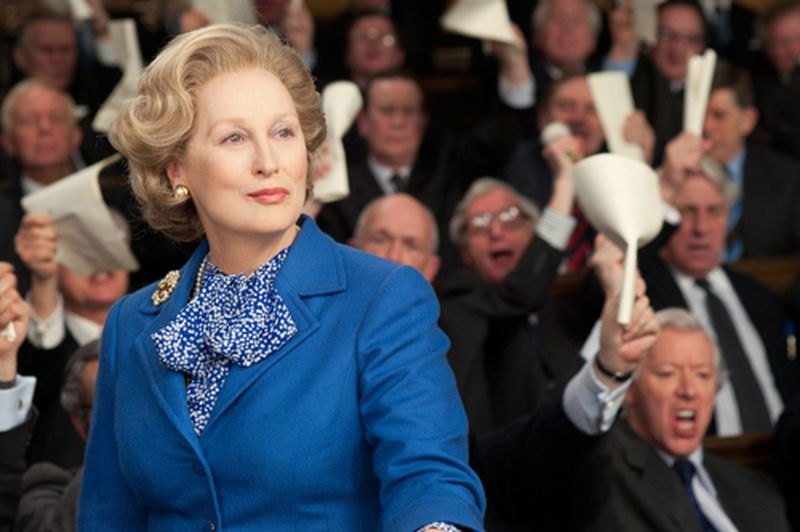 Margaret Thatcher is one of the most enigmatic female figures in the history of world politics. Yes, her rule had its share of controversies and her policies attracted huge backlash from time to time. But it cannot be denied that she was a towering personality, whose sheer will and determination made her break into the upper rungs of the male-dominated Conservative Party during a time when female politicians were themselves a rare sight, let alone claiming the position of the Prime Minister. Thus, a film made on the life of such a powerful woman becomes a feminist document in itself. With her impeccable acting prowess, Meryl Streep brought the former United Kingdom Prime Minister to life on screen, and won an Academy Award for her performance. However, the film lacks a clear direction regarding exactly what it wishes to convey, which is why it fails to realize its true potential.
5. Seeing Allred (2018)
The first documentary on this list, 'Going Allred' is a detailed account of the very important work being done by women's rights attorney Gloria Allred. Throughout the years, numerous cases of sexual harassment against women have been taken on by Allred, and it is her brilliant efforts in court which have delivered justice for many women and also inspired the #MeToo movement that shocked the entire world. Legendary comedian Bill Cosby's case was largely swayed in the direction of the victims because of the way Allred rallied the women who have suffered at the hands of the comedian under one wing. Besides such cases of sexual exploitation, the famous lawyer has also been very vocal in supporting LGBTQ rights. Through the documentary, we get the picture of a woman who is fighting against all odds to take down some very important people who've caused serious damage to the society in ways more than one.
4. Knock Down The House (2019)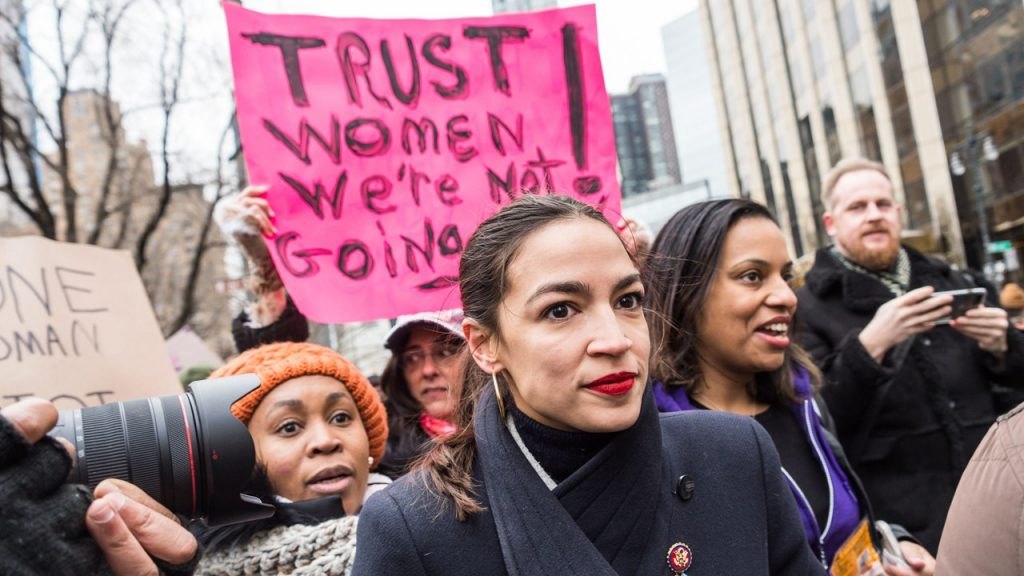 'Knock Down The House' is a very important documentary of our times. This Rachel Lears-directed project focuses on four strong women who decided to fight in the 2018 United States elections. The women in question are Alexandria Ocasio-Cortez of New York, Amy Vilela of Nevada, Cori Bush of Missouri, and Paula Jean Swearengin of West Virginia. Despite Ocasio-Cortez being the only winner, the fact that these four women decided to go ahead and challenge the status quo is something to be very proud of. They have created an atmosphere where women are not afraid to challenge the people in power and enter offices from where they can make some serious changes in society.
Read More: Best Fashion Movies on Netflix
3. Mulan (1998)
One of the finest feminist films that Disney has ever made, 'Mulan' is the story of the eponymous princess whose father Fa Zhou is a Chinese emperor belonging to the Han dynasty. When a violent nomadic tribe attacks their kingdom, Mulan cannot bear the fact that her father, who is elderly and weak, will have to join his armies in fighting them. Thus, she herself takes on the disguise of a man in order to fight for and defend her kingdom. It has been a common argument of the believers of patriarchy that men are the ones who are physically strong and capable enough to put up a fight. But here we see a girl taking up the sword in order to defend the honor of her father. This act of strength and courage which Mulan shows becomes an important statement, and a testament to the fact that if given equal opportunities as men, women can shine in any and every field and perform as brilliantly as their male counterparts.
Read More: Best Rape Revenge Movies on Netflix
2. Feminists: What Were They Thinking (2018)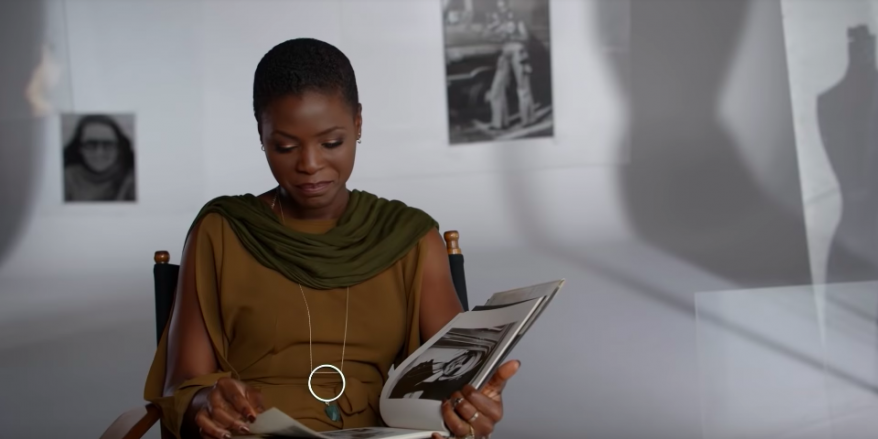 An extremely important documentary of our times, 'Feminists: What Were They Thinking' draws references from a book called 'Emergence' which was published in 1977, and interviews certain women who were mentioned in that book in the first place. 'Emergence' has a series of photographs of regular American women who are seen to be embracing the concept of feminism. The documentary revisits these women to understand their view of the world at this point in time. Further, the documentary uses interviews to discuss how artworks from films have gone on to strengthen the feminist movement in America. With socially vital documentaries such as this one, Netflix is doing a very important job of spreading the message of feminism throughout the world. Women in less-developed countries, who as of now are still being grounded under the machinations of a patriarchal social structure, can benefit a lot with such documentaries being readily available online.
Read More: Best Capitalism Movies on Netflix
1. The War Against Women (2013)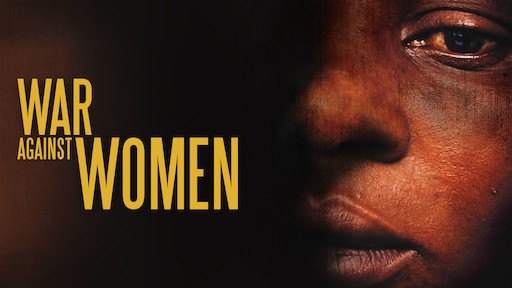 Whenever there is a war, the weakest members of society tend to suffer the most. The poor don't get enough to eat as food resources become scarce and costly; women are often raped during conflicts. This powerful 2013 documentary focuses on how rape is used as a weapon during armed conflicts in war zones all around the world. By raping the women of the place they are invading, the armies instill a fear deep into the hearts of people who have now come under their control. Thus rape becomes a symbol of conquest, and it has to be treated not only as a sexual crime, but a crime against the very essence of civilized humanity. The documentary covers places like Bosnia and the Democratic Republic of Congo, and also documents how these crimes normally go unpunished.
Read More: Best Fantasy Movies on Netflix