Well-made documentaries are an absolute treat for anybody even remotely interested in the genre. Serving as a source of readily flowing information in an increasingly lucid form, a well-informed documentary is often also accompanied by excerpts from or accounts of actual people involved in the incidents that form the subject matter of the documentary. One of the reasons why documentaries, especially those on real life incidents or conspiracy theories are decidedly more informative, or for some, even more entertaining than a feature film is that the makers are able to take a lot of freedom on the kind of content (and even the quality) that they are able to upend through their productions, since almost all the better ones are independently bankrolled projects, thus free from bureaucratic or unnecessary administrative shackles. More than a few groundbreaking documentaries have spread like wildfire in the recent past solely on account of shedding light on facts that would spell doom in the current political and governmental atmosphere, while on several other occasions, documentaries have drawn people's much needed attention to genuine issues that plague the society, contrary to films on the same subject that are more often than not, solely focussed on minting returns.
If all that is described above is imbued with a distinct cinematic element in the narrative or aesthetic style making for a truly well-rounded 'documentary film', there is rarely anything more that you can ask for. Needless to say, embroiled in the daily dynamics of time, documentaries are my guilt free source of entertainment, and the one snooze button I don't have any trouble hitting time and over again on my endless crusade against procrastination. 2018 had some rare well made docu-gems, along with some run of the mill productions, some obscuring 'facts' while others proving eye openers. Here's the list of top documentary films of 2018. How many of them did you catch?
10. Shirkers

'Shirkers' is as quirky a documentary as you'd expect it to be based on the trailer and stills, and quite a different experience when it comes to the other ones I watched this year. It is the year 1992 in Singapore. Sandi Tan (the director of this documentary) with her friends has just shot footage that is to become Singapore's first indie movie, titled 'Shirkers', under the guidance of a mysterious American director, George Cardona who later goes missing with all the stock footage in tow, leaving the girls devastated. 'Shirkers' (2018) is Sandi Tan's reclamation of what was hers in the first place, and an additional account of what conspired over all the years their lives moved away from the fact that the footage they shot so endearingly was absconding. Over the course of the documentary, Tan explores relevant themes of friendship, personalisation, nostalgia, and what projects like these mean to the makers in what seems to be a personal effort more than anything else, apart from exuberating a genuine charm in the original footage shot in Singapore. The most interesting aspect of the film, also its winning bout against other films in the list is its distinct punk visual style shot in a variety of mediums including 16mm film, digital, recorded tapes, animation and even handwritten letters!
Read More: Sexiest Movies of 2018
9. They'll Love Me When I'm Dead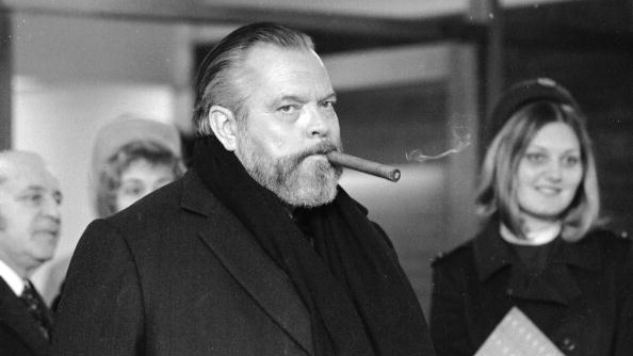 As a lover of film, there has to be absolutely no way that you can miss this. 'They'll Love Me When I'm Dead', deriving its title from the late Orson Welles' own statement, was released as a companion piece to Welles' last film, 'The Other Side of the Wind' which itself is an experimental outing with a film inside a film format. 'The Other Side of the Wind' was touted to be Welles' comeback film that remained in a troubled production for close to 45 years before finally releasing in 2018. 'They'll Love Me When I'm Dead' details what the film meant to Welles, and the great pains he took in trying to get the film to fruition until his death in 1985, which is also for instance what the documentary ends with. Greatly informative and enriching, and enough for fans to be raving about.
Read More: Best Inspirational Movies of 2018
8. Bisbee' 17

One of the many positives of the documentary format apart from the ones already stated is that the stories that are chosen to be told can be enlightening for both the makers and the viewers, revealing a piece of history or shedding light on important events, ones that would be glossed over or deemed unworthy of by mainstream films. 'Bisbee '17' is one such film, and before viewing it, I had little to no idea about the town of Bisbee and its infamous deportation of 1200 mine workers across the border and into the Mexican desert, at gunpoint. While there is no archived footage, the director fills us in on nearly what happened through enactments by the current residents of the town. The film does a good job at not taking an inclinated stance toward either side; there are interviews stating why it was necessary at the time, and others to date stating how the deportation that ripped the town apart was inhuman and grossly unjust, with families still adjusting to it a century hence.
Read More: Best Movie Scenes of 2018
7. Hale County This Morning, This Evening
'Hale County This Morning, This Evening' was a deeply enriching experience for me, both on sociological and aesthetic fronts, two areas of study I am personally interested in, and this is a film that explores both for the native community in Alabama, observing the daily charades of the community through an almost naked eye: as a bystander, as a part of the congregations in the streets, the basketball court, the parking lots. While it may take some time to connect to, it instantly feels real because of the characters, yet all the more lyrical because of the increasingly fluidic nature in which it is shot. More than the mainstream movies based on the Black community in America this year, 'Hale County This Morning, This Evening' gave me a lens with which to examine the community. Some of the shots in there are transcendingly exquisite. A job well done.
Read More: Worst Movies of 2018
6. RBG

Not going to lie, being in this part of the world with fairly limited political inclinations, Ruth Bader Ginsburg first became a matter of interest only after appearing in a photograph as an applicant for Deadpool's X-Force from this year's 'Deadpool 2'. As ridiculous as it may sound, it is true, following which, I read up on Ruth Bader Ginsburg's reputation: notorious for some and messianic for the women's equality movement, until I came across a rather well made documentary on the lady and safe to say, there couldn't have been a better introduction to the towering personality she is. 'RBG' carefully documents her rise, both on the legal frontier and personal, as the Supreme Court Justice in the U.S. from moderate beginnings, to a pioneer in the equal rights movement for women. However, apart from checking on all boxes of a traditional documentary biopic, 'RBG' showcases how she became an unexpected pop culture phenomenon, and her rather affable outlook towards it. This is the moving story of a powerful woman who did prove that one person can make a difference, ought not to be missed.
Read More: Best Chinese Movies of 2018
5. Free Solo

A straight up adrenaline shot to your sore nerves. The film documents Alex Honnold as he attempts to scale the El Capitan wall in Yosemite National Park, measured at close to 3000 ft. high without any safety harnesses, ropes or belts. As you can expect, while it is widely known that he conquered the wall, the journey he takes you along is relentlessly breathtaking from the word go, not to mention nerve wracking when the camera centres at heights you wouldn't dare to scale even with the safety equipment. I once read a philosopher say that the toughest part of the climb was the middle: too far from the summit and too high up to turn back, and this extraordinary documentary captures that in the most exhilarating fashion. More importantly, the film is able to shed a lot of well needed light on what drives men like Honnold to defy norms and commit to such harrowing acts, including the inspiration and tension before it, and the satisfaction after. An inspirational Nat Geo documentary that ought to be watched for the man's indomitable spirit.
Read More: Best Women Centric Movies of 2018
4. Won't You Be My Neighbour?

I confess to being only partly aware of 'Mister Rogers' Neighbourhood', not having indulged myself with a viewing of the vastly popular children's shows from the 60s. However, the towering personality that Fred Rogers was; composed, compassionate, and most of all unconditionally caring of a cynical world is no mystery even in this part of the world. 'Won't You Be My Neighbour', a smart spin on the title of his erstwhile show showcases his life and times, and more importantly, his struggles with identity and self doubt from the eyes of a handful of close relatives and some actual footage starring the man himself. What this film achieves other than being overall very well rounded is that it will allow you to reflect and introspect as any other documentation on the life of a great man should. Who did you love last, unconditionally? When was the last time you helped someone without expecting anything in return? Important questions from a documentary only celebrating a kind figure, in an age of exposés and malignings. Filled to the brim with only and only positivity, this documentary film was a rare experience in those terms. An audience charmed by his legacy with nothing but veneration and a lot of introspection, quite rare if you ask me.
Read More: Best Murder/Mystery Movies of 2018
3. Three Identical Strangers

Nothing, and I believe nothing can prepare you for the surprises that 'Three Identical Strangers' houses in its gauntlet for even the most informed viewers, leave alone the ones casually venturing. I myself did a fair share of reading up on the real life triplets this film was based on, and was completely shook and marred with questions by the end of it. The film, as is clear by now, is about three brothers born as triplets, but willingly given up for adoption into three different families with different economic statuses as part of a social experiment. The brothers reunite at the age of 17 and discover more about each other than the commonalities in traits and tastes they share. What begins as a happy family reunion of sorts quickly transcends into a deeper, tragic experience, but also one that will relentlessly pull you in until you are left ferociously looking for answers, literally anywhere you can find them. 'Three Identical Strangers' raises a voice on important unspoken issues including alienation, depression, the ethics behind such social experiments and human lives treated as mere baits for 'tests', and dives deeper into the human psyche than any modern movies I have seen or known has. Absolutely harrowing, but absolutely recommended.
Read More: Best Historical Movies of 2018
2. Monrovia, Indiana

'Monrovia, Indiana' is what I would like to term a slice of life documentary, also one that is completely akin to docu-legend Frederick Wiseman's style of documentation. It's ostentatious and untainted in the sense that you get a 'real' view of things. For instance, here, Wiseman sinks his teeth into the semi-rural agricultural community of Monrovia and the way of life there. For me, the underlying political commentary, one that hints how small towns like Monrovia are practically sidelined from the political landscape when it comes to momentous occasions like the presidential elections, comes much later. What grabs your attention all the more is that despite the striking commentary, the quaint way of life in this town housing a population of barely a thousand, continues unperturbed. With the exception of an emotionally charged yet underplayed, hard hitting last scene, everything that you see is so unexceptionally ordinary, the whole experience in the end seemingly comes together as a celebration of sorts of a town and its people. As someone indelibly interested in cultures and human behaviour, I felt extremely satiated.
Read More: Best Murder/Mystery Movies of 2018
1. Minding the Gap

What I fear is that a number of audience members may pass on this fantastic documentary by way of it appearing as one on the skateboarding community, because I did too. Almost. Sure, it might seem such in the beginning as well. But twenty minutes into the film, and it will begin unraveling its emotional core. 'Minding the Gap' is a must watch for every twenty-something who is making their way through life (and their parents), one day and one avenue to pursue at a time. The emotionally charged drama looks at the lives of three youngsters from different racial backgrounds and hence ways of life, with a common troubled history by virtue of belonging to a downtrodden town infamous for its domestic abuse, unemployment and brutish, misguided father figures. Among this, an unexpected, tender friendship develops between them, united by a common love for the spirit of skateboarding that provides a means of escape for them and liberates them. Absolutely not to be missed at any cost.
Read More: Best Historical Movies of 2018