Filmmakers, historically, haven't been fair to women. Even though they represent 50% of the population, a list of 100 best movies of all time hardly has female representation. While women mostly have been nothing more than eye candies in films with male leads, there are also films that prove that women are capable enough to carry a movie solely on their shoulders. Films like 'Frida', 'The Devil Wears Prada', 'Gravity' and the like stand testimony to the fact that women-centric movies can also do well at the box office.
The good news is that this year was one of the best years for women in film. After years of vehement calls for more female representation, finally we are seeing the tide shift. Last year, we had films like 'The Shape of Water' and 'Lady Bird' that were flag bearers of strong female-led movies. This year, we have films like 'Roma' which prove that one can tell an engaging story with women at its center and without any significant male presence. So, why not take a look at what other movies with female leads made an impression this year. Here's the list of best women-centric movies of 2018.
20. Ocean's Eight
Presented as the soft reboot of the first installment in the Ocean's trilogy, 'Ocean's Eight' is an all-female spin-off of the comedy heist movie with big names in the star cast to boast of. Starring Sandra Bullock as Danny Ocean's (portrayed by George Clooney) estranged sister Debbie, the film has her pulling off the heist of the century at the starry Met Gala in New York City, with a group of misfits. The movie also stars Cate Blanchett, Anne Hathaway, Rihanna, Helena Bonham Carter and Mindy Kaling.
Read More: Best Reviewed Movies of 2018
19. Mary Magdalene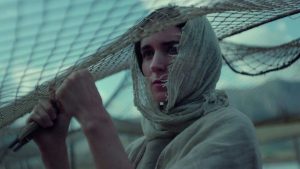 This biblical biopic tells the story of one of the most enigmatic and most misunderstood figures from the New Testament, often known as one of Jesus' most trusted companions. The film follows the story of Jesus Christ from Mary Magdalene's perspective and her role in changing the course of events that lead her to Jerusalem, along with the charismatic Jesus Christ. Rooney Mara plays Mary Magdalene opposite Joaquin Phoenix, who plays Jesus Christ. As per biblical narrations, Magdalene was present when Jesus was crucified and also when he was resurrected, thus giving rise to a host of conspiracy theories that state Mary Magdalene was in fact Jesus' wife. The film didn't meet the high expectations, but still is worth a watch.
Read More: Best Horror Movies of 2018
18. The Kindergarten Teacher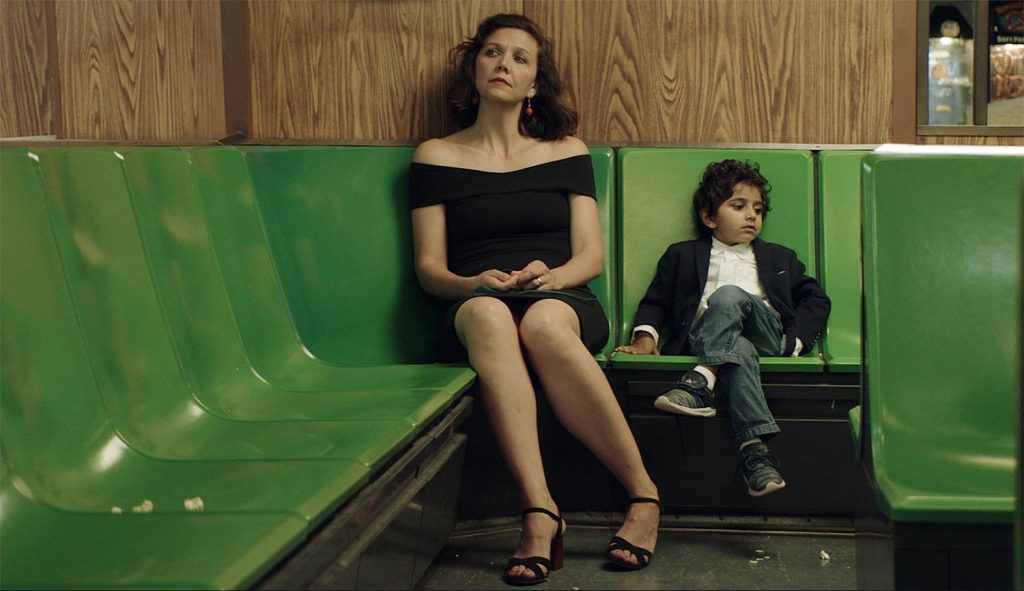 Based on Israeli director Nadav Lapid's titular movie, the film narrates the story of a kindergarten teacher, who is caught in a mundane life, until she discovers her five-year-old prodigious student, who is a gifted poet. The teacher then starts becoming obsessed with the child, thinking about his talent, risking her family, her career and her freedom in the process. The film starring Maggie Gyllenhaal is a tear-jerker, so keep your tissues ready.
Read More: Best Superhero Movies of 2018
17. Dumplin'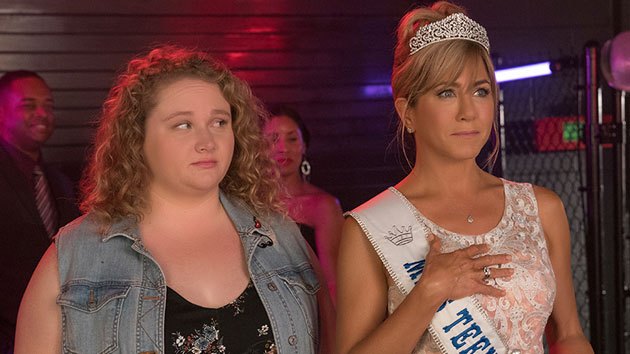 The film follows the story of a plus-sized Willowdean Dickson, nicknamed Dumplin', who sets out to participate in a small town beauty pageant to regain her self-confidence. This family film features Danielle Macdonald in the lead and ageless beauty Jennifer Aniston as Dumplin's mother and former beauty queen, who now runs a local pageant for girls in town. The indie musical comedy is a good one time watch that leaves you feeling good.
Read More: Best Action Movies of 2018
16. Bumblebee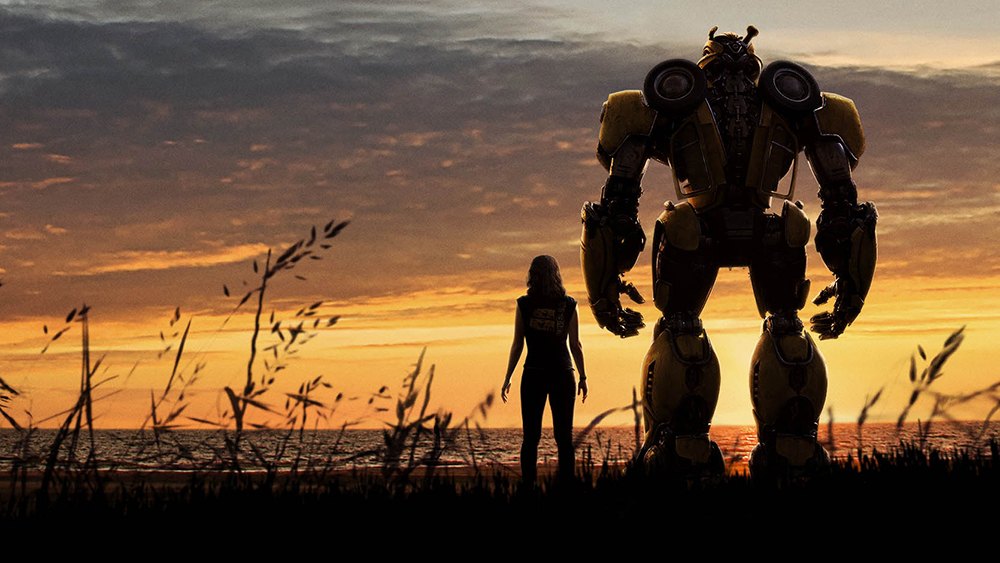 We know it's a robot-alien car belonging to a post-apocalyptic world; but do we know where it came from? And to give the audiences an insight into the story of the most loved yellow transformer – Bumblebee – filmmakers spin-off the mindless 'Transformer' series, which stars Hailee Steinfeld in the lead. When Bumblebee finds refuge in a junkyard while on the run, Charlie finds it broken and scarred from a war. In her attempt to revive it, she realizes it is more than just a car. Presented as a prequel to the Michael Bay-directed series, the film is actually better than its abhorable sequels.
Read More: Best Thriller Movies of 2018
15. Adrift
Based on a true tragic tale, featuring Shailene Woodley in the lead, 'Adrift' is the story of Tami Oldham, who is knocked unconscious by Hurricane Raymond, one of the most massive hurricanes in the South Pacific Ocean, when she and her husband-to-be decide to deliver a yacht to its owner in the middle of hurricane season. The survival drama is seen in a series of flashbacks with Woodley's character lost at sea for over forty days. The film is truly an ode to human resilience in the face of adversity.
Read More: Best War Movies of 2018
14. Suspiria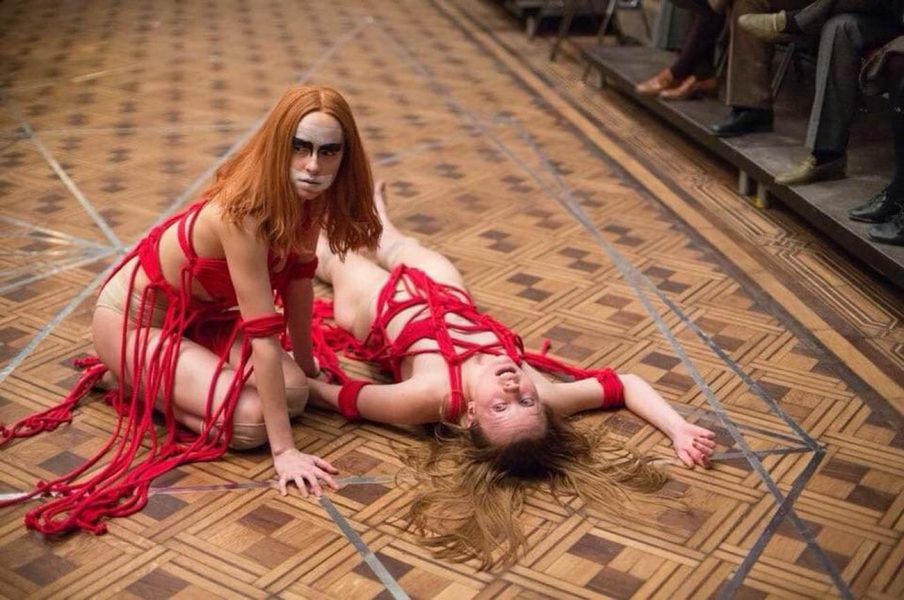 'Suspiria' boasts of a star cast like Tilda Swinton, Dakota Johnson, Chloe Grace Moretz who have often been known for their character-based roles. The story revolves around a dance academy which is supposedly haunted in a weird, unexplained manner and a dancer named Susie Bannion (Johnson) who has enrolled herself in the academy which is apparently governed by a coven. The film has plenty of scary moments and it has Dakota Johnson, who dazzles in a role tailor-made for her. Overall, 'Suspiria' may not reach the great heights of the original film, but it still does wonders as a sensual, erotic horror film.
Read More: Movies Like Hunger Games
13. Red Sparrow
Jennifer Lawrence plays Dominika in and as 'Red Sparrow', a ballet dancer who, owing to her bad financial conditions, her leg injury which ended her ballet career, and to support her ailing mother, agrees to spy for and seduce a Russian gangster and ends up being sexually assaulted, which eventually leads to the killing of the rapist by an SVR operative. To escape any leakage of information, she has to enrol in a training school to officially become a "sparrow" – a specialized seductress-spy trained to seduce their targets and elicit the necessary information. Multiple assaults, sexual offenses and falling in love proves costly to Dominika as the movie progresses and she ends up double-crossing her own evil uncle to stay out of trouble. 'Red Sparrow' is the first movie where J Law goes for full on-screen nudity; it is also of her darkest, most violent movies to date.
Read More: Upcoming Jennifer Lawrence Movies
12. Mamma Mia! Here We Go Again
Ten years ago, 'Mamma Mia' offered the story of a girl named Sophie who decides to find out her father so that she can invite him to her wedding. However, her mother, Donna, doesn't know who the real father is because she had three encounters in a small period of time. 'Mamma Mia' ended with Sophie accepting all three men as her fathers and her mother ending up with one of them. While Donna's story sounded enticing, we never really got to know about her younger days. 'Mamma Mia! Here We Go Again' tells that story. In the present day, a year after Donna's death, Sophie decides to reopen her mother's hotel. Along with her newfound struggles, we see the story of Donna, in 1979, gallivanting through life in her own way while meeting new people and finding the place for herself in the world. It shows how she met the three men, one of whom could be the father of her daughter, and how she ended up with the dream of opening a restaurant in a secluded island.
Read More: Best Indie Movies of 2018
11. Puzzle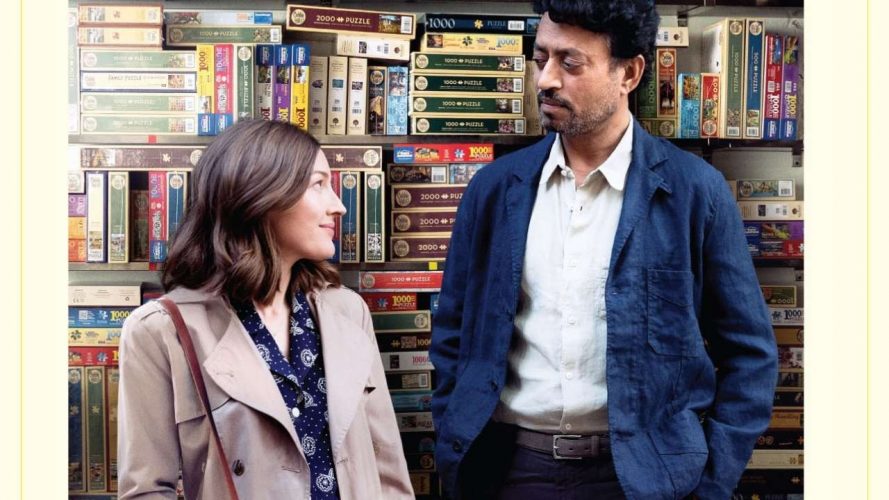 Agnes has an unbearably monotonous life. She has two kids who have grown up and moved out of the house, and her husband doesn't pay much attention to her. She feels neglected, realising that her family is taking her for granted. One day, she receives a puzzle box as a gift and discovers that she is gifted at putting together the broken pieces and forming a full picture. She decided to buy more puzzle sets and in one shop, she meets Robert, who shares her passion for puzzles. Brought together by similar interests, they enter a competition which brings them closer to each other and their own identities.
Read More: Top Grossing Movies of 2018
10. Mary Poppins Returns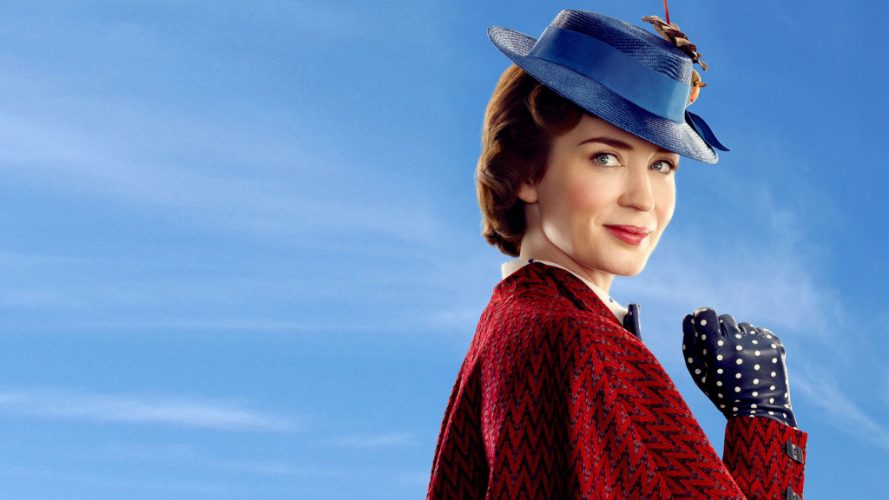 If there is one person who knows how to handle kids, how to take away their worries and fill them with happiness, it is Mary Poppins. A direct sequel to 1964's 'Mary Poppins', 'Mary Poppins Returns' is set in 1930s London. The Banks kids, Michael and Jane have grown up now and once again a family tragedy has occurred. To take care of them, Mary Poppins comes back and the three kids of Michael form a special bond with the mysterious Mary Poppins who takes them on a trip of wonderful things. This is one of the best films of the year. Whether for your kid, or your family or just for you, 'Mary Poppins Returns' is fit for anybody and everybody.
Read More: Biggest Move Flops of 2018
9. Tully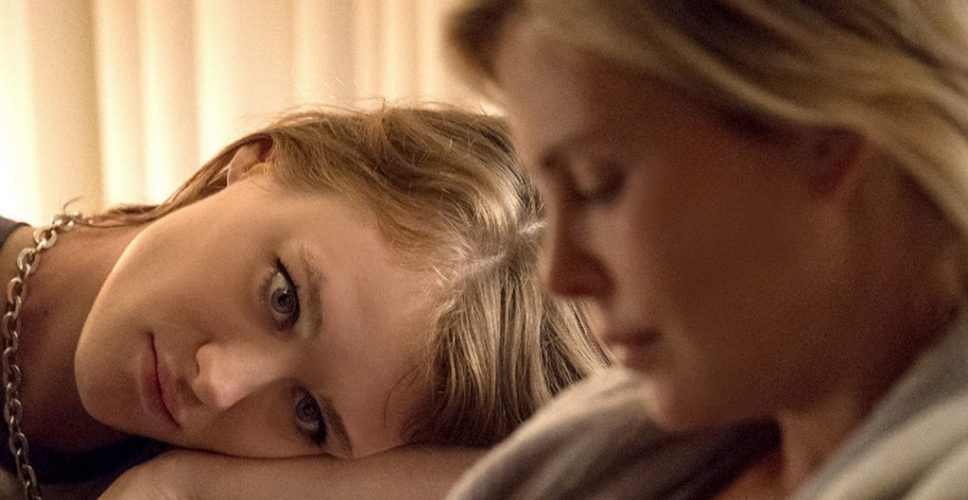 Being a mother is a humungous task. Taking care of children, doing chores around the house, and maintaining the whole house is a very big deal. Marlo, played with immense honesty by Charlize Theron, does a similar thing with the added burden of a new-born baby. It's not that her husband doesn't help her with stuff, he is loving and caring, but he doesn't understand what Marlo is going through. While taking care of everyone, she has forgotten to take care of himself. And this is why her brother sends a nanny named Tully to help Marlo with the load. Sharing the burdens of her life with Tully, Marlo develops a special bond with her.
Read More: Best Gay Movies of 2018
8. Disobedience
When a successful photographer flies back to her native house to attend her father's funeral, she inadvertently rekindles her passionate relationship with Esti, a childhood friend, in her disapproving, traditional Jewish setup. Sebastian Lelio's (A Fantastic Woman) 'Disobedience' is a complex drama about people who are tired of not being able to live their truths. It's a compelling, real and occasionally sentimental look into the life of oppression which is beautifully orchestrated by a sensual lesbian love story. Watch it for its realism and not because Rachel Weisz spits into Rachel McAdams mouth as an act of reunited sensuality.
Read More: Best R-Rated Movies of 2018
7. The Tale
'The Tale' revolves around the story of Jennifer, a successful and respected filmmaker, and professor. She unexpectedly receives a call from her mother, Nettie, alarming her about an essay she penned as a 13-year old that divulges sensational details about her "relationship with older men". She revisits her home to investigate and confronts her traumatic past and a suppressed world that shocks and enthralls. 'The Tale' is far too messy and complicated and wrapped up in insidious secrecy and a great deal of hurt to discuss flippantly. So how refreshing to finally see a film that understands- that is this clear, tender and respectful, and it's all because it comes from a true voice, it's the filmmaker's own story and I am positively ecstatic that she got to tell it, even if it is on HBO.
Read More: Best African American Movies of 2018
6. Widows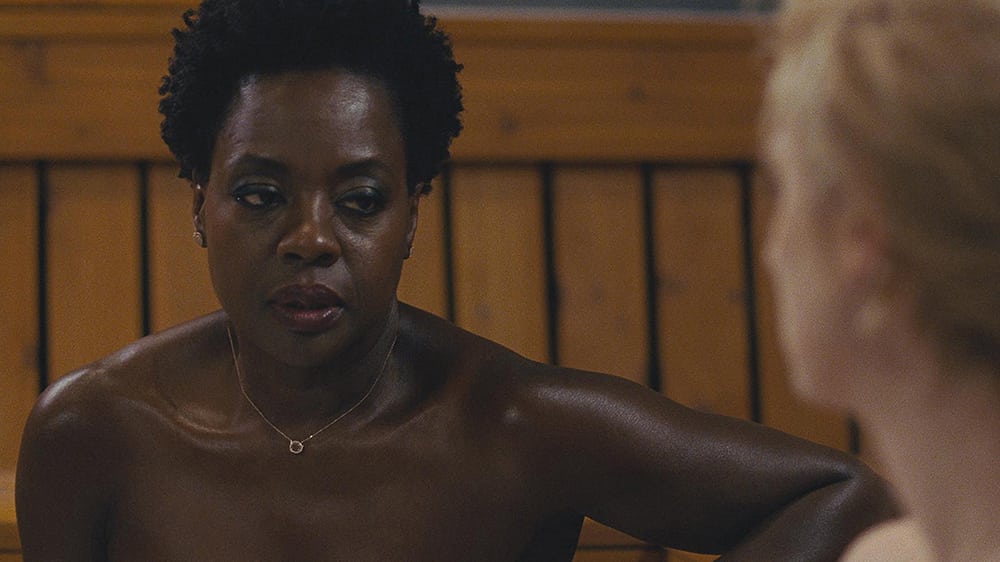 Widows is a riveting, emotionally told drama that works perfectly alongside the performances, political ideologies, and careful camera work. This is absolutely top-notch storytelling, of a story that I can't believe has never been told. McQueen's implementing of political ideas is brilliant. It's criminal that the film didn't receive the attention it deserved. 'Widows' feels like a well-directed film slightly let down by its muzzled writing. There are moments of sheer brilliance from McQueen, the flashbacks and several suspenseful moments especially, yet the overall film falls just short of the greatness of other McQueen films. All of the performances are fantastic across the board, the standout being Debickiand Kaluuya for me. By the end, while I felt I had enjoyed the experience, I was definitely left wanting more.
Read More: Best True Story Movies of 2018
5. Annihilation
'Annihilation' is the product of a bold vision executed with meticulousness, and the merit of the movie lies in showcasing that, even when a lot of what happening on the screen may not fully make sense to the viewer. Despite the polarizing reception this film has received, I'll give you this: 'Annihilation' uses its visual medium in a rare, arresting manner that is sure to transport you to a different environ altogether, and some of its more surreal imagery is bound to stick too. What brings the film down despite that is the plot of the film, getting experimentative to the extent of exposing a barrage of plot holes. However, there exists virtually no movie that doesn't have plot holes when you look closely enough, and 'Annihilation' is no exception. Here is a film that dares, soars, falters, and falls and picks up repeatedly, and for an attempt and the visible earnestness in that, I am more than willing to look past some inconsistencies.
Read More: Best Romantic Comedies of 2018
4. Eighth Grade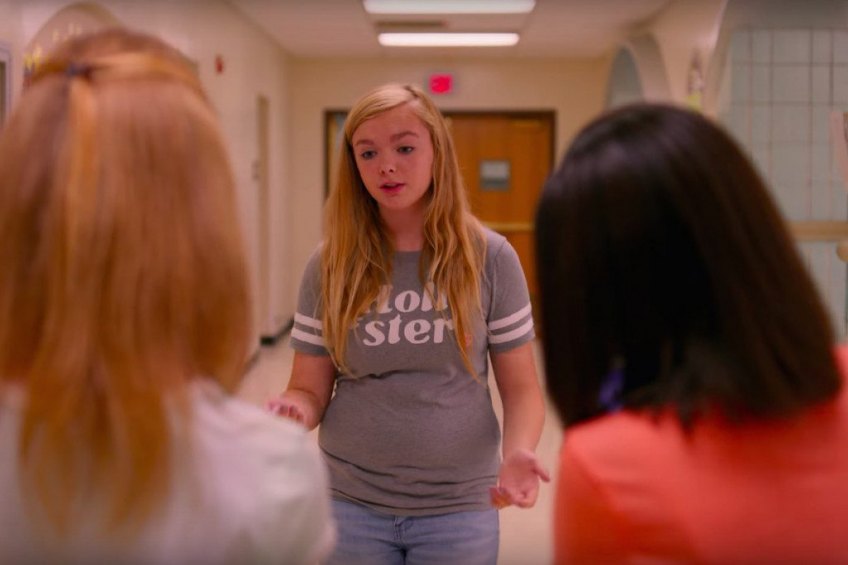 This is a very honest and real depiction of life in the Instagram era, a coming of age story set in a time where there are more external influences on growing up than ever, following the life of Kayla, an eighth-grader stuck in between being true to herself and trying to fit in. It can be a tough watch at times witnessing the struggle of some of the situations she finds herself in, and at others, you are literally cheering for her triumphs. Fischer does a great job in this movie — she gives an almost Oscar-worthy performance. There are some intense scenes in this movie that will leave you thinking about them long after the end-credits have rolled.
Read More: Best R-Rated Movies of 2018
3. Can You Ever Forgive Me?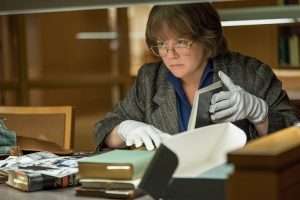 Based on the life of author and journalist Lee Israel, who made a living by writing biographies of famous Hollywood celebs back in the 60s and 70s, the film is named after her own memoir, which was published in 2008. When Lee went broke, she resorted to forging letters of deceased authors and celebrated writers, later even stealing original copies, with the help of her loyal friend, who has served a jail sentence. Starring Melissa McCarthy, the film is a funny but serious take on the life of a literary thief.
Read More: Best True Story Movies of 2018
2. The Favourite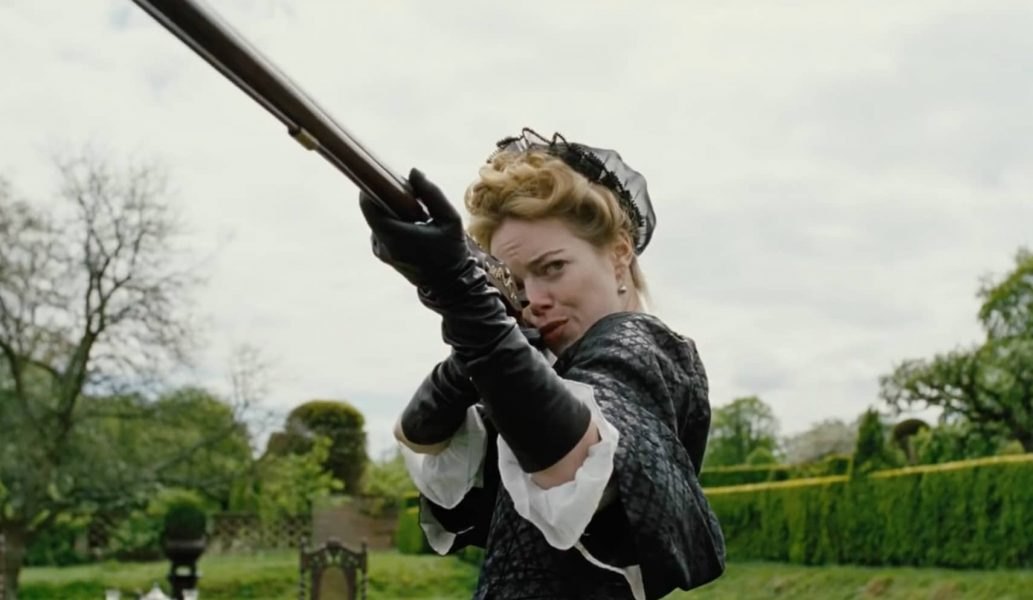 A frail Queen Anne (Olivia Colman) occupies the throne and her close friend Lady Sarah Churchill (Rachel Weisz) governs the country in her stead while tending to Anne's ill health and mercurial temper. When a new servant Abigail Masham (Emma Stone) arrives, her charm endears her to Sarah. As the politics of war become quite time consuming for Sarah, Abigail steps into the breach to fill in as the Queen's companion. Their burgeoning friendship gives her a chance to fulfill her ambitions and she will not let woman, man, politics or rabbit stand in her way. One of the most entertaining films you will see this year.
Read More: Best Romantic Comedies of 2018
1. Roma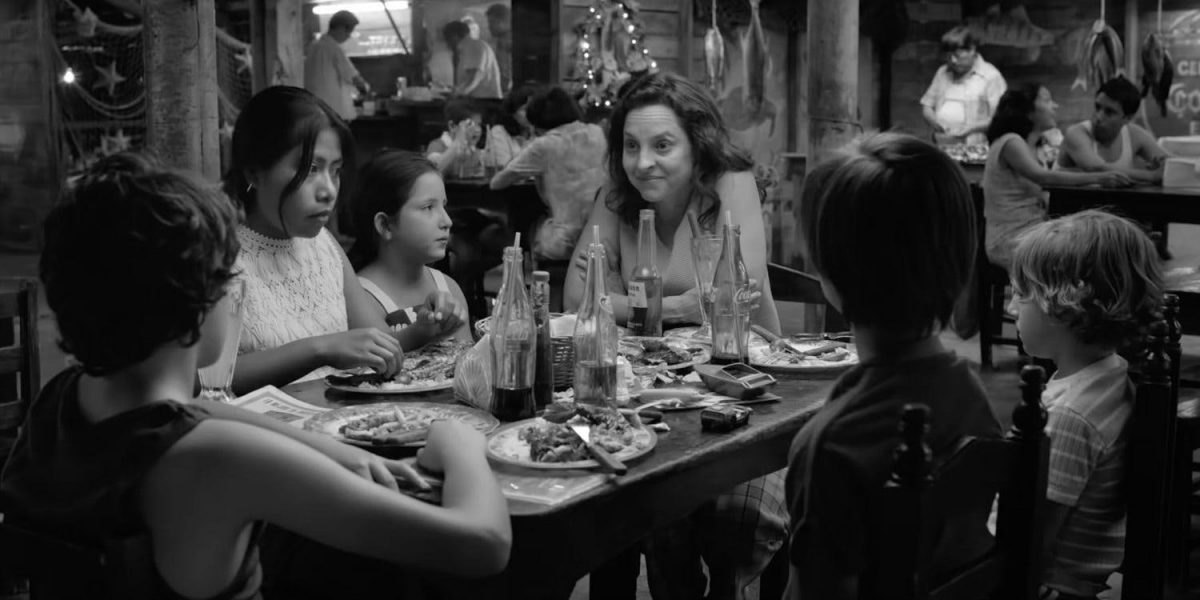 'Roma' follows Cleo (Yalitza Aparicio), who works as a live-in maid and nanny for an upper-middle-class family in Mexico City's Roma district. The family consists of grandmother, mother, father and four children. When the father, who is the patriarch of the family, departs to be with his mistress, his wife Sofia (Marina de Tavira) is left devastated. Cleo, who is loved by all the children, helps Sofia and the kids through a period of difficulty. She, meanwhile, has also been dumped by her boyfriend when he discovers she is pregnant. That means, she now has the double responsibility of taking care of the children and herself. Everything seemed to be back on track, when one day, in the midst of political unrest, Cleo is hit with a tragedy. Despite the grief, Cleo has no other option but to serve the family. Shot on 65mm in black and white, Roma is immersive and beautiful. The images in the film are meticulously crafted and will remain indelibly etched on your mind.
Read More: Best Indie Movies of 2018