A weekend with friends over an elegant wine-tasting evening is possibly the best way to spend time with your friends, but what happens when purple teeth ruin the beautiful aesthetic, and you have to rush to the little ladies' room to take out the stains? Sounds like a cumbersome process. Like how we like to touch up make-up, a compact, portable tool that easily removes teeth stains would be the perfect solution. Entrepreneur Joelle Flynn faced the same issues and came up with FunkkOFF! one evening in 2010 when she was out with friends for wine tasting.
Jointly with Sonia Hounsell, Joelle founded the company, which revolutionized the "touch-up" game for teeth stains by combining toothpaste and toothbrush in a handy, compact, portable tool that would free you of all teeth-related problems when you are out in public. The entrepreneurs presented their unique product on 'Shark Tank' season 14, episode 14, in the hopes of getting the Sharks on board with their idea to gain substantial investment to further sales. Now that we have your undivided attention about the product, let's trace the company's growth and find out where they are at present, shall we?
FunkkOFF!: Who Are They and What Do They Do?
Joelle Flynn is not new in the game of entrepreneurship. The University of Delaware alumna co-founded her first company, LendersUnlimited, in 1999, which FinanceU.com acquired in 2002. Later she founded Girls on the Run Orange County, which helped to organize, file and form the new 501(c)(3) in Orange County, California. It joined over 220 Girls on the Run chapters. The entrepreneur has held reputable positions in different companies, including Britches of Georgetowne as Assistant Manager, Bank of America as Banker, Bank of America Merrill Lynch as Stock Broker, VP of Investments, and JSF Consulting, LLC as a Consultant, Manager & Nonprofit Champion.
Sonia Hounsell completed her Master's in Business from Boston College Carroll School of Management and went on to receive her MBA in Marketing from University of Virginia Darden School of Business. Shortly after graduating, she joined Mondelēz International (formerly Cadbury Adams) where she continued to work for 6 years and 3 months. Sonia also held reputable positions in different companies including Mondelēz International (former Kraft Foods) as the Marketing Director and Marketing Consultant. Later she joined McKinsey & Company as the Brand Strategy Expert. The entrepreneur too is not new to the game, as she founded her comapny SLH Consulting in 2009 and continued to be the CEO till 2018.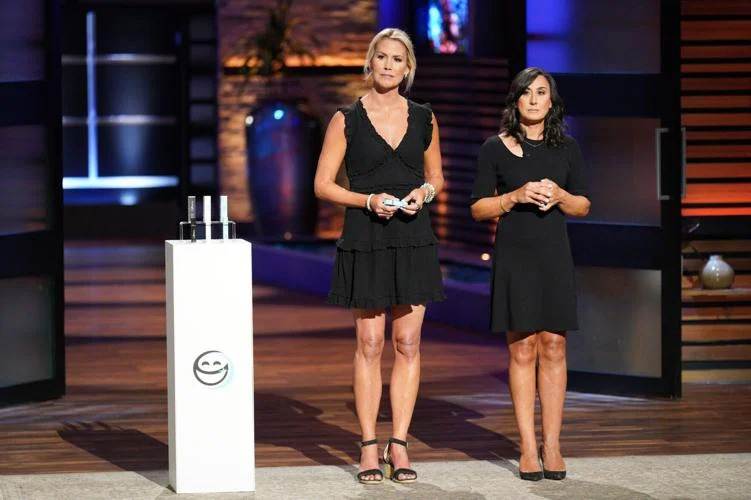 For a brief period, Sonia served as the CEO at an EduTech Start-up, Acorn in 2018, till she Co-Founded FunkkOFF! alongside Joelle and is currently the Co-CEO. The initial prototype was made by the latter when she returned from a wine tasting in Napa, California. Joelle had been carrying around a whole tube of toothpaste and a toothbrush to use after each visit when she realized she needed a teeth refresher in the same compact size when she pulled out her lipstick tube. Sonia, a close friend from seventh grade who had considerable expertise in launching new consumer items and brands, was the one she called when she needed an experienced partner to launch.
Sonia and Joelle established FunkkOFF! Inc. and forged on with their ambitious plan to provide an easy way to get the "Funkk" "OFF!" Interestingly, they added two "ks" to the brand name, signifying both and a tribute to their lifelong friendship. FunkkOFF! is an all-in-one product with inbuilt toothpaste and toothbrush resembling the shape of a compact stationary highlighter that fits in the palm of your hand and is a convenient tool for people looking for an easy solution to clean their teeth or maintain oral hygiene when traveling, which easily fits in your pocket or purse.
Where is FunkkOFF! Now?
Joelle Flynn created FunkkOFF! in October 2010. The business was shut down in 2018 and reopened in 2019, and both of the female founders of the company had to make difficult decisions in the early stages. These two founding partners put their complete attention towards growing the company. They started a Kickstarter financing campaign on November 27, 2019, and received $34,045 from 215 supporters. Furthermore, Sonia and Joelle began a successful crowdfunding project on Indiegogo, from which they received $34,571.
For people who are always on the go and want to maintain their teeth's flawless appearance, FunkkOff! offers a few more significant selling advantages in addition to its practical size. The numerously patented FunkkOFF! TeethRefreshers are promoted as being the only 2-in-1 toothbrush and toothpaste product that may be used repeatedly to maintain a bright smile. Besides, only cruelty-free, fluoride-free, BPA-free, vegan ingredients are used in FunkkOff! products.
While the tube resembles lipstick, it is 100% Natural and Vegan tooth gel that may be used roughly 30 times. The gel pushes up through the brush head's gentle bristles when you twist the bottom of the container like you would a lip balm. The cap is aerated to prevent germs from growing on the bristles. Also, FunkkOFF! TeethRefreshers include a mirror on the bottom so you can check your teeth. This is perfect for short, on-the-go applications since it results in clean, refreshed teeth and an alluring smile.
The founders boast of being 110% female owned and invented. They are on a mission to give back to the community, donating a share of their profits to Girls on the Run, which aims at teaching girls to pursue their dreams, and the Smiles for Everyone Foundation, which provides free dental care for the needy. The company currently has 8 issued U.S. Patents, 4 issued U.S. Trademarks, and 1 filed PCT International Application. You can get the FunkkOFF! TeethRefreshers in three colors, original mint, black, and white, each retailing for $22.
The two-pack product is sold at $39, while the three-pack one retails at $57. In addition, they sell toothpaste in three flavors, all-natural, deer-in-the-headlights whitening, and activated charcoal. The product is sold through Amazon and the official website. You can even get one of these handy items at over 49 stores nationwide, including Chick Invitations, The Well Dressed Olive, So Soleil, Sneades, The Painted Cottage, and others. The company's net worth is more than $1 million and is growing steadily. Sonia and Joelle appeared on the show to increase their production and launch new products with the help of the Sharks. We are very excited to see how far FunkkOFF! goes and what new products they bring to the table.
Read More: Retold Recycling Shark Tank Update