Filming for FX's 'Say Nothing' has started in England. Based on Patrick Radden Keefe's book of the same name, the limited series follows the events surrounding the abduction and murder of Jean McConville. In 1972, 37-year-old McConville was taken from her home in West Belfast in front of her ten children. She was taken by an IRA snatch squad, which abducted and killed several other people who came to be known as "the Disappeared."
McConville was accused of being an informer for the British army and was beaten and interrogated during her abduction. Reportedly, she was handed over to the local republicans who shot her and buried her body on a Co Louth beach. IRA admitted responsibility for the murder in 1999, and McConville's body was discovered in 2003. Keefe's book covers the murder while also focusing on the politically tumultuous time in the country, especially on the armed conflict between the republican and loyalist factions. The show focuses on this, centering on McConville's story while also including several other characters in the fold.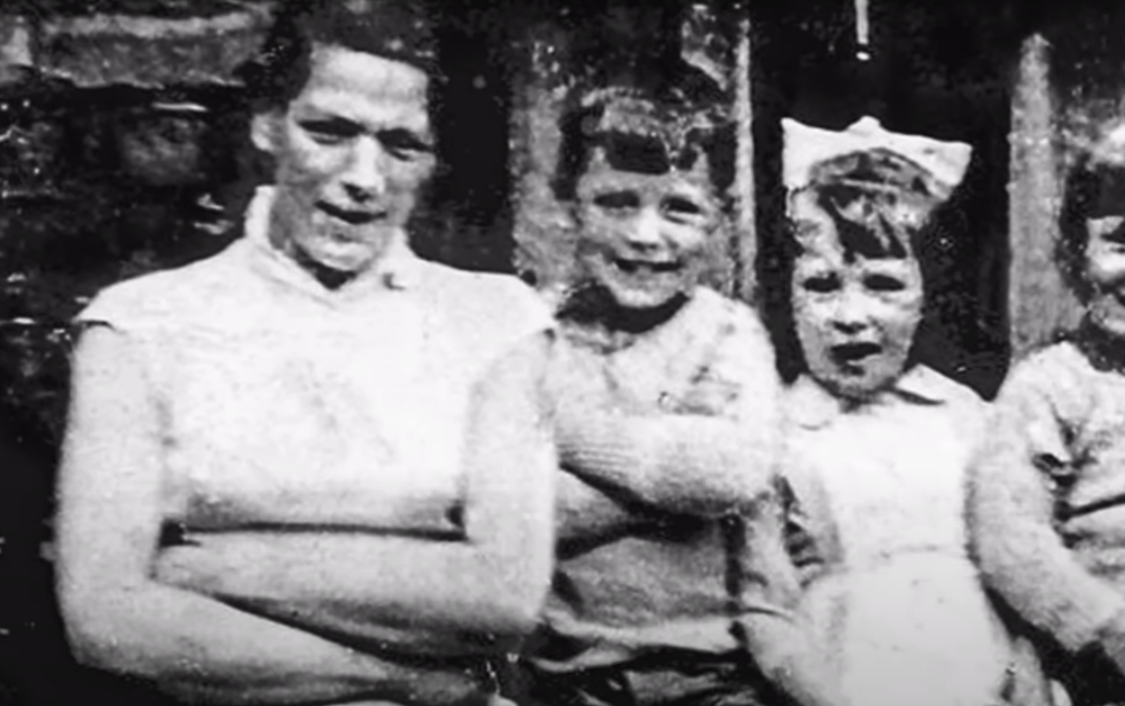 The filming for 'Say Nothing' took place in several places across Liverpool and Sheffield. While the story is set in Belfast, a housing complex in Sheffield was used to film the scenes for the Divis flats, where McConville used to live. Reportedly, filming occurred in the Park Hill flats complex, where the residents were warned that filming the scenes would "involve loud noises from time to time, characters dressed in military uniforms, and the use of fake rubber weapons, so please do not be concerned."
While a part of the show has already been filmed, it is unclear whether the production will continue considering the ongoing SAG-AFTRA strike. It might result in a halt in the proceedings, and the filming for 'Say Nothing' might stop for a while. The FX series is executive produced by Color Force's Brad Simpson and Nina Jacobson (who co-executive produced 'American Crime Story'), with Patrick Radden Keefe. The book was optioned by the production company, on whose behalf, Simpson and Jacobson said: "We're always on the lookout for a literary page-turner, and when we started Patrick's book, we couldn't put it down. We're very excited he's partnering with us to tell this story on FX. It's in the sweet spot for us and FX — on some level, it's a crime thriller, an espionage thriller, but it's also about something more deep and resonant."
Regarding the story's relevance in current times, Simpson added: "[It is] only more relevant now that the world has turned to talking about what's happening in Ireland with Brexit, and will the Troubles start again." For McConville's family, however, the making of a TV show is not such a good thing. Reportedly, the family found out about the TV show from newspaper reports. They were "upset and disgusted" with the idea of seeing their mother's murder enacted on screen. "I doubt they even think of us as real people. We're just characters in a story to be played with and forgotten about when they move on to the next money-maker. They call it drama, but for us, it's trauma. They will have someone pretending to be the mother we loved," McConville's family member said.
Additional details about the show, including its cast, have not been revealed yet. Reportedly, a performing arts student named Charly Close was shortlisted for a role in the show following her performance in a youth theatre production at Belfast's Grand Opera House. However, nothing has been confirmed as of yet. We expect more details in the coming months.
Read More: Best True Crime Podcasts