Netflix's 'Spy Ops' is a documentary series detailing various spy operations that have covertly but significantly impacted world history. Consider the actions of Gary Harrington, an Operations Officer for the Central Intelligence Agency (CIA). His actions in Afghanistan while working against the Taliban were not considered conventional but did help the US forces win some major victories. If you are curious about where the Agent is these days, worry not because we have your back!
Who is Gary Harrington?
From 1975 to 1979, Gary Harrington was a student at Campbell University, graduating with a Bachelor of Science degree in Health and Physical Education, while he also participated in track and cross-country activities. He then started working for the United States Marine Corps (USMC) as an Infantry Officer in October 1981. While there, he held multiple leadership positions and was even an Assistant Battalion Training Officer.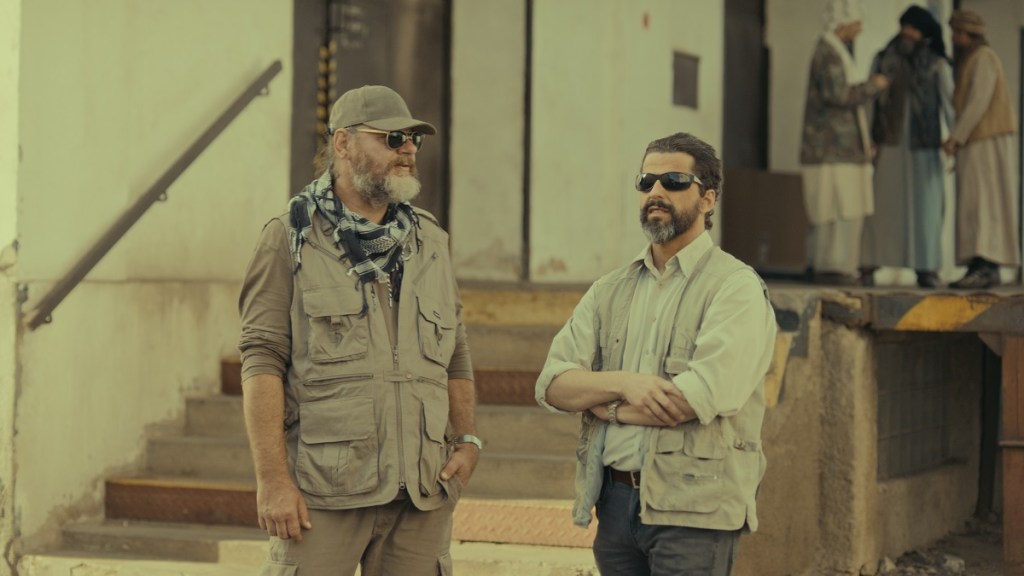 In October 1984, Gary left USMC to join the US Army and remained a part of the force until December 2004. It was in June 2004 that he joined the CIA as an Operations Officer, which led him to start working in Afghanistan against the Taliban. During his time in the Asian country, he teamed up with several locals like Rasul Rasekh to understand the local customs and social intricacies and reach places where he could covertly not go as he would stand out amongst the local population due to his appearance.
Gary described one particular operation in the Netflix documentary series he undertook when he helped transport 29 possible Taliban defectors from the Pakistan-Afghanistan border to Kabul, Afghanistan, to see who could provide reliable information to the US forces. Given the unconventional nature of the job, many people were skeptical if this might be a trap, but fortunately for Gary, his leads panned out, and he sent the rest back with assurances and money. He also described how he posed as a Canadian journalist while interviewing two Talibani suicide bombers and created a bond with them, ultimately revealing his identity and helping them understand that all that the Taliban had taught them might not be accurate.
Where is Gary Harrington Now?
While still working for the CIA, Gary Harrington helped establish Sextant LLC in July 2014 in Northern Virginia. He then left his position in the CIA in January 2015, having worked on a global level to collect information and conduct various espionage operations. In April 2016, he left Sextant LLC and became the Owner of The Gary Harrington Company, which provides security awareness by building on Gary's experience while working undercover.
Additionally, Gary's significant work in Afghanistan has also made him a respected veteran, and his opinion is often sought out by those interested in the world of espionage. Apart from appearing in various podcasts and interviews, the former CIA officer also creates social media content based on security risk and is a big advocate of cyber security awareness. He also has a YouTube channel called THE POWER OF PRUDENCE by Gary Harrington, which has over 600 subscribers as of writing. We commend Gary for all his work in service of his country and hope that he and his loved ones are living happily.
Read More: Where Are Sherman Wetmore and Robert Wallace Now?