When Rebecca Murray Cawthon suddenly disappeared without a trace left behind in April 2017, it honestly shocked not just her loved ones in South Carolina but also the entire nation to its core. After all, as carefully profiled in Investigation Discovery's 'Evil Lives Here: Ménage à Terror,' the 33-year-old was a bright, independent young woman, only to die at the hands of her husband for wanting a divorce. Lee Mikeal Cawthon later claimed he was enraged at the thought of losing her, yet Genie Gagnon has since come forward to indicate he'd always been capable of such abuse and manipulation.
Who is Genie Gagnon?
It was reportedly back in the 1990s when Genie tied the knot with Lee in a beautifully cozy ceremony, just for everything to completely turn upside down by the time the early 2000s rolled around. That's because the latter had apparently tried to force her into a polygamous relationship and was then mad once she resisted to make it clear she felt no desire ever to open up their marriage since she was happy. This is how she realized her husband could become a monster as he physically assaulted her, following which she quickly managed to walk away for good — alas, his second wife wasn't as lucky.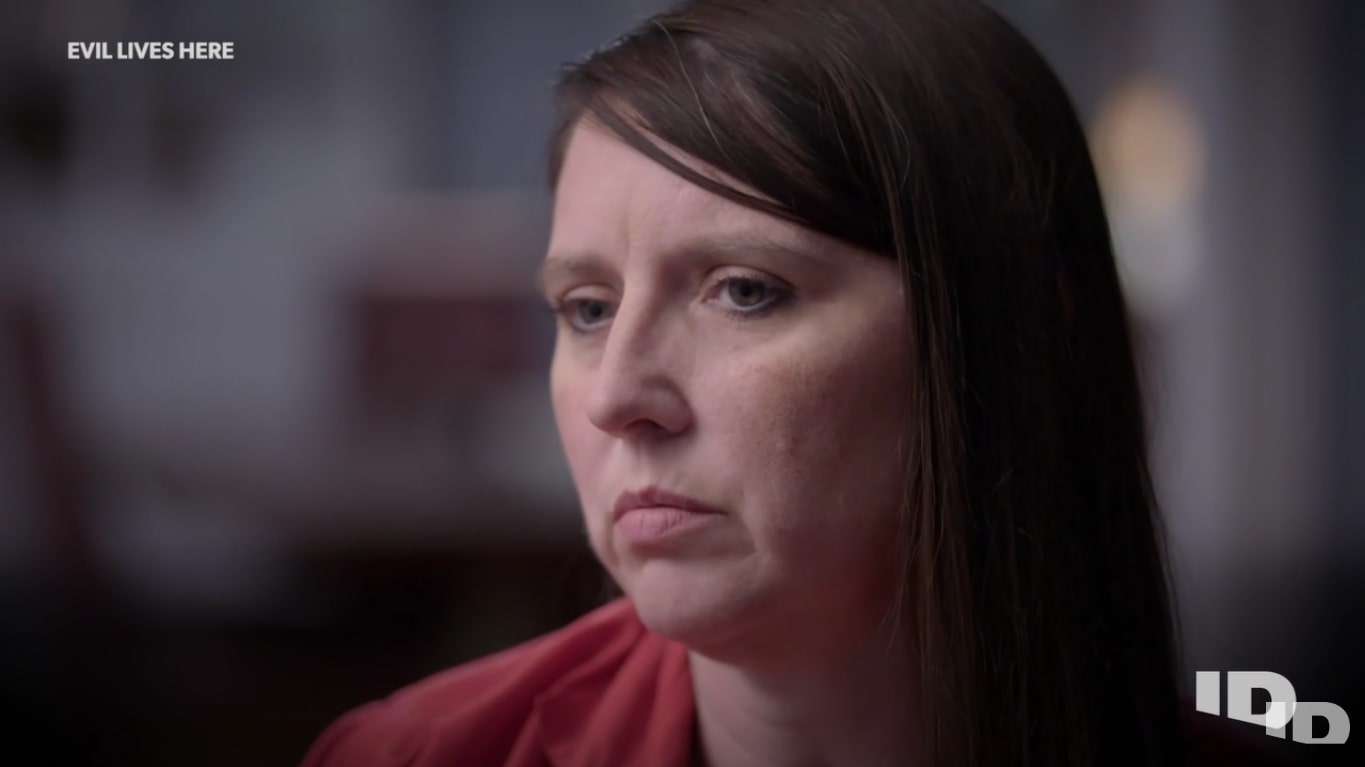 "It was a typical Friday night," Genie candidly revealed in the ID episode. "[We] went to the movies nearly every Friday night, and it was nothing out of the ordinary. Everything was fine. But when the movie was over, just on the other side of the entrance were two women. They looked to be maybe in their late teens or early 20s. They were very scantily clad. Lee immediately draws my attention, 'Hey, look at these girls over here.' He was talking about how beautiful they were while we were standing there, making all these comments about how he bet they were good lays; he bet they knew what they were doing because they were prostitutes. Well, he said 'wh**es.'"
Genie added, "He started talking about how he wants to f*ck them. At that point, I felt disgusted and shocked. I got upset with him. We had an argument. I was like, 'Well, if you want other girls, then let's just end it.' Lee punched me in the eye, and it immediately turned back and started swelling. This was the first time he had ever hit me. I was wearing his class ring at the time; I took it off… and I slung it at him as hard as I could. I said I'm done with you. When I said, 'I'm done with you. I deserve better. We're not going to be together anymore,' I took his control away." However, it was ostensibly still a while before she really left and got divorced in 2002.
Where is Genie Gagnon Now?
From what we can tell through Genie's online presence, she's actually doing incredibly well these days while residing in Pine Mountain, Georgia, where she's surrounded by her husband, children, and grandchildren. In fact, this Senior Buyer for Norican Group's public Facebook bio reads: "Happily married to my soulmate and loving our life together," whereas her Instagram account depicts the same. It's really evident that she's proud of the life she has managed to build for herself alongside the actual love of her life following her ordeal with Lee, and so, of course, even we wish her nothing but the best for years to come.
Read More: Rebecca Murray Murder: Where is Lee Mikeal Cawthon Now?