As a documentary series living up to its title in the eeriest way imaginable, AMC+'s 'Look Into My Eyes' can only be described as equal parts bewildering, gripping, haunting, and intriguing. That's because it incorporates not just archival footage but also exclusive interviews with some key individuals to really shine a light upon the tale of Dr. George Kenney and his hypnosis practice. So now, if you simply wish to learn more about him — with a specific focus on his background, his career trajectory, his illicit techniques, as well as his current standing — we've got you covered.
Who is George Kenney?
It was reportedly back when George was quite young that he first discovered his passion for helping others without expectations, which gradually propelled him into a life of systematic teaching. The truth is he was merely in his early 20s when he became a professional educator in New Hampshire, just to soon find himself working at Lemon Bay High School in wondrous Englewood, Florida. He actually proudly served as a music instructor here thanks to his experience in the industry before moving on to Pine View School in Osprey in the mid to late 1990s as an administrator.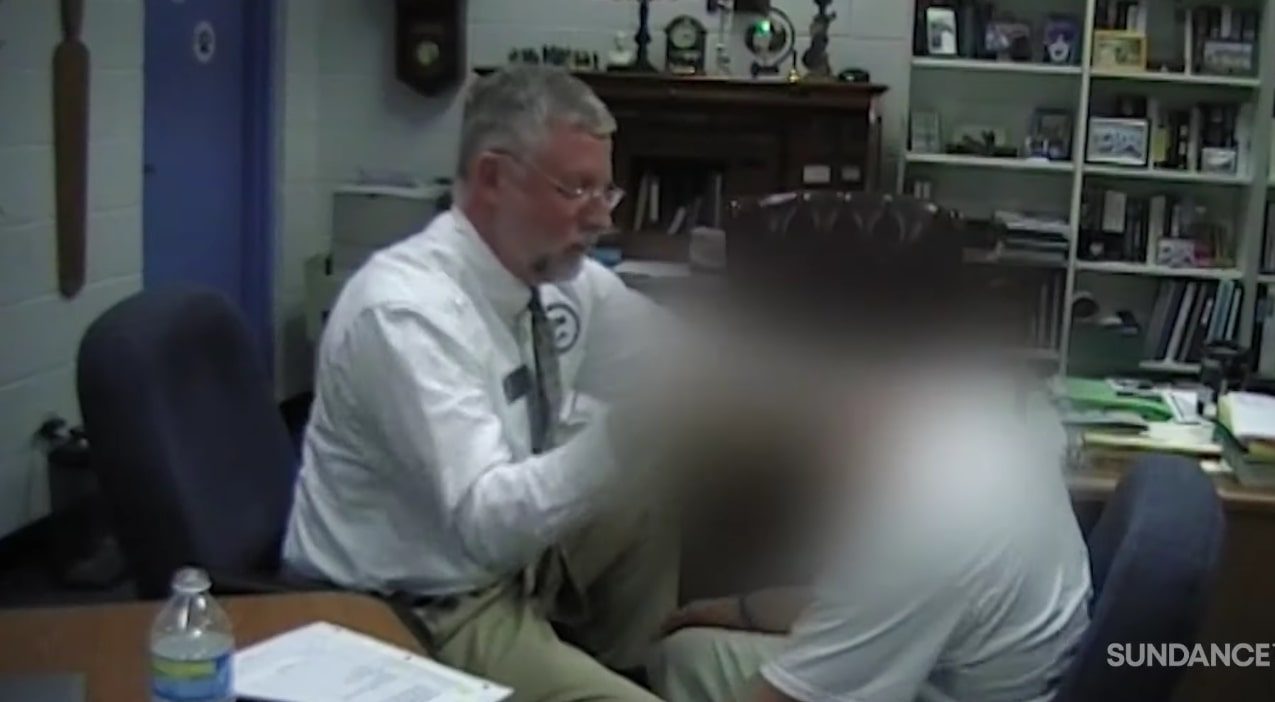 However, things began changing once 2001 rolled around and George not only landed the position of Principal at North Port High School in Sarasota but also later implemented new approaches. He'd realized by 2006 a lot of students were suffering from test/performance anxiety owing to the perpetual aura of competition around, driving him to calmly hypnotize them in the quiet of his office. Though the worst part is that he had never had any actual training in hypnotherapy — he'd learned the techniques from DVDs or by attending a few five-day training sessions over the years.
George's use of hypnosis was admittedly no secret in school or to the board, which is why he was seemingly able to get his hands on at least 75 students, parents, and staff members alike until 2011. After all, the sole action taken against this administrator till this point was three separate warnings not to employ his interests unless it was for a psychology class or he'd secured parental permission. Yet he still ostensibly did neither; plus, even if he had, his close interpersonal practice remained mostly illegal since he didn't hold any formal license to carry out such hypnotherapy.
Where is Geroge Kenney Now?
Although George had been hypnotizing people for years, he came under executive, legal, as well as national scrutiny only in mid-2011 following the deaths of three students within three months. This was especially because each of these teenagers had recently undergone an intense session with the "doctor," just to end up either accidentally passing away or taking their own life by hanging. Nevertheless, it's imperative to note no official technically accused him of being directly responsible for the unfortunate, untimely deaths; they merely pointed out the facts they deemed strange.
When George was subsequently interrogated, according to reports, he asserted his genuine intention was to help out his students rather than cause them additional pain and suffering. Yet he'd still initially lied regarding using this method on the three teens, only to later concede he felt terrible about "putting his school and his students through something that they didn't need or deserve to have to endure on top of all the tragedy they already have experienced" before breaking down.
In May 2011, following a nearly three-decade-long career, 51-year-old George was thus placed on administrative leave, just for him to resign for good a little over a year later in June 2012. This came four months after his no-contest plea deal to misdemeanor counts of practicing therapeutic hypnosis without a license, for which he was sentenced to a mere year on probation. He was also ordered not to practice hypnosis in any way, shape, or form during this period, and he lost his teaching license in 2013 prior to being banned from ever reapplying for the same.
Therefore, today, it appears as if George, whose dream was once to teach at a college level, has since decided to lead a subdued yet comfortable life well away from the spotlight in North Carolina. In fact, as per the last reports, the now 62/63-year-old proudly operates a bed-and-breakfast called Cedar House in Lake Junaluska in the shadow of the beautiful Smoky Mountains. Furthermore, we should mention he believes he never really crossed a boundary with his hypnosis — he once said, "I don't think I was unreasonable, and I think I took steps to get trained at an appropriate level to be able to perform hypnosis. I could have performed it in private practice, but I chose to do it for kids who asked me if I would help them."
Read More: Who Were Marcus Freeman, Wesley McKinley, Brittany Palumbo? How Did They Die?