The various espionage stories shared in Netflix's 'Spy Ops' provide viewers with a fresh insight into some of the key events in world history. Consider the unfolding of Operation Wrath of God undertaken by Israel against a militant organization called Black September, which was considered responsible for the terrorist attack against Israeli athletes in Munich, Germany. One of the key figures of the organization was Ali Hassan Salameh, whose marriage to Georgina Rizk is talked about much in the documentary show. So what exactly is the famous pageant queen up to these days? Let's dive right in and find out.
Who is Georgina Rizk?
Born on July 23, 1953, Georgina Rizk's father was a Lebanese man, while her mother was from Hungary. She grew up in Beirut, Lebanon, in a Christian household. "My Lebanese father was a handsome man, but my Hungarian mother – a baroness – gave me my beauty, porcelain skin, and also my direct character," she told Vogue Arabia. At the young age of 14, she was already creating waves in the world of modeling and was being trained by Andrée Acouri.
In 1970, thanks to her beauty and charm, Georgina became Miss Lebanon and went on to represent her country in the Miss World competition, though she did bag any positions. Undeterred, she went on to be a part of the Miss Universe competition in 1971 and was crowned the victor at 18. With her victory, she became the first woman from the Middle East and well as West Asia to claim the title of Miss Universe.
Georgina married Muharram Fouad, a well-known Egyptian singer and movie star, in 1975, but the two divorced in the same year. She went on to marry Ali Hassan Salameh in 1978, though the exact date of their marriage remains a mystery. For their honeymoon, the couple went to Hawaii and then spent considerable time in California's Disneyland. This particular outing is believed to have been sanctioned by the CIA.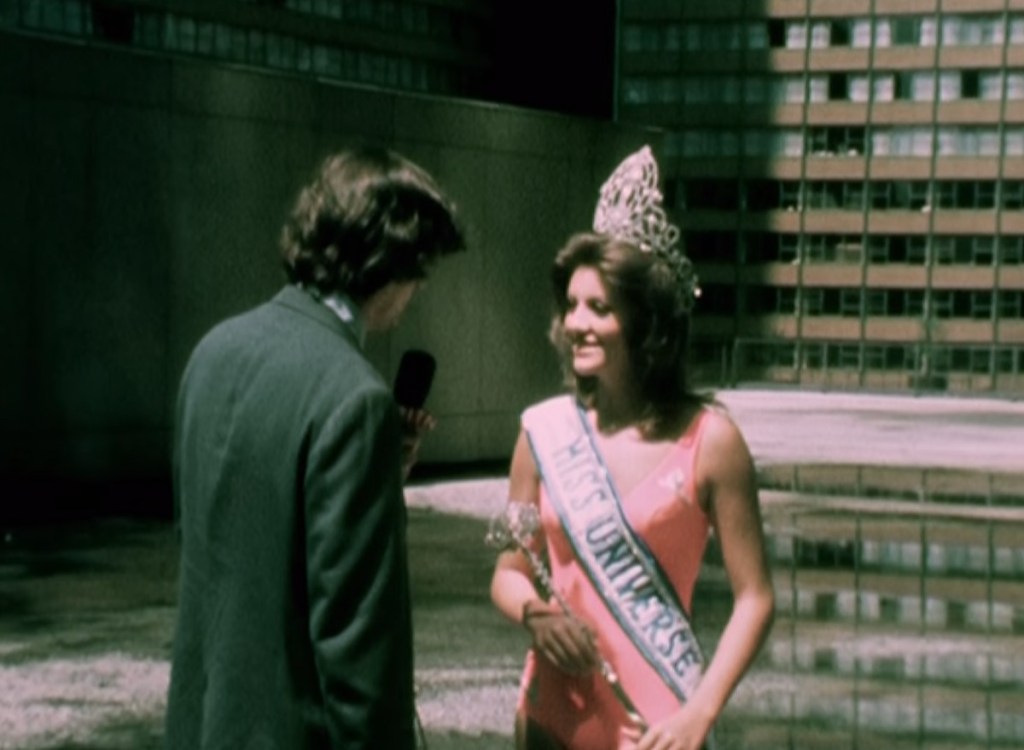 After she discovered her pregnancy, Georgina returned to Lebanon. Following her husband's Islamic beliefs, she decided to quit her work in the modeling world and mostly stayed at home, though she was still a well-known socialite. Many believed that Yasser Arafat, the leader of the Palestinian Liberation Organization, was not very happy with Salameh's marriage. The reason behind the same is believed to be the fact that Salameh had apparently been already married to his first wife when he and Georgina started an affair. On January 22, 1979, Salameh was assassinated by the agents of Mossad (Institute for Intelligence and Special Operations), Israel's intelligence organization.
Where is Georgina Rizk Now?
Georgina gave birth to her and Ali Hassan Salameh's son, Ali Salameh, in 1979, having been six months pregnant at the time of her second husband's death. Since then, she has become an icon in the modeling world of Lebanon and the Middle East region. She married singer Walid Toufic, whom she had met in Syria, in 1990. Following her third marriage, Georgina became a mother to two more children, Nourhan Toufic and Walid Toufic Jr.
In order to shield her children from the unwanted scrutiny due to their parents' fame, Georgina prefers to live an extremely private lifestyle. In order to maintain her privacy, she has even admitted to not using social media. "I believe I always make the right decisions for myself. I've always been free, and I am proud of where I am," she told Vogue Arabia while talking about all that she has achieved in life. We wish her the best and hope that she and her loved ones live a happy and fulfilling life.
Read More: Gary Harrington: Where is CIA Operations Officer Now?