An anti hero could be described as a flawed hero. He or she is not the traditional good guy and are often morally weak, flawed character which make him or her a lot more human than the traditional film heroes. Anti heroes might often be dark, disturbing portraits of human beings but we often empathize with them, understanding their flaws and the tragedy of their situations. They are far more interesting than traditional heroes as we get to see the dark, negative side inherent in every human being. Cinema has produced some truly great antiheroes and many great anti hero movies. Let's look at the list of greatest anti heroes ever. You can watch several of these anti hero movies on Netflix, Hulu or Amazon Prime.
20. John "Scottie" Ferguson – Vertigo (1958)
James Stewart was real treat to watch on screen. The man had just had everything. The talent, charisma, flair, style. His collaboration with Alfred Hitchcock remains one of cinema's most iconic ever and they've produced some of the greatest cinematic works of all time but nothing would ever top this one. In 'Vertigo', Stewart plays a detective who suffers from acrophobia, fear of heights. John is a deeply torn, complex character with fears and obsessions that perennially disrupt his mind. And there's something so delicately complex and understated about his performance that makes his character look so human, real and painfully flawed. This has to be one of the most honest, beautifully tragic onscreen performances ever. A truly unforgettable anti-hero.
19. William "D-FENS" Foster – Falling Down (1993)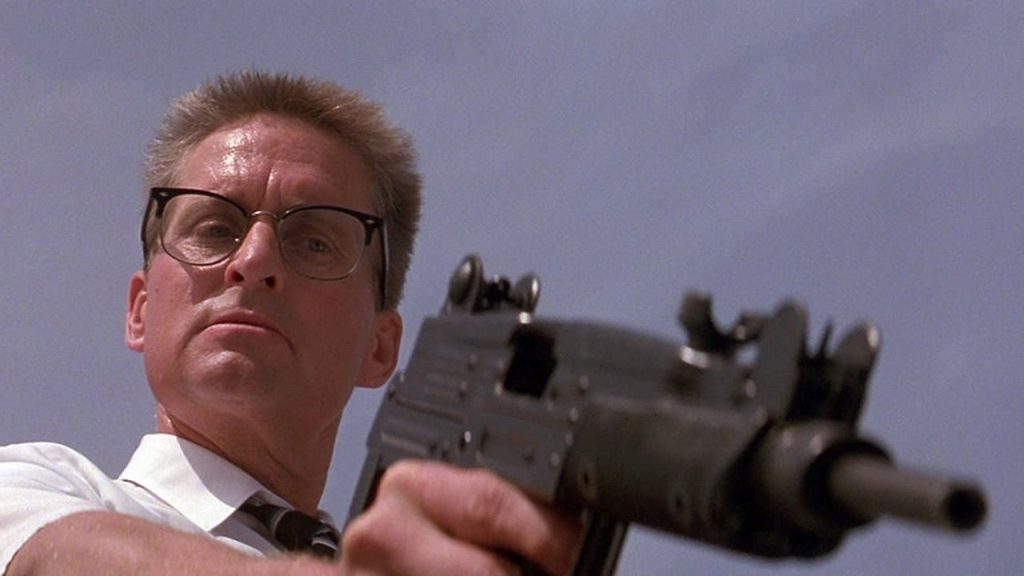 This Joel Schumacher gem explores the pain and agony of a divorced, unemployed man who has had enough of the world around him and decides to vent his frustration out on the society through acts of cathartic violence. Foster is such a sad soul but like any individual would do, he just bursts out when pushed to the corners. He is the underdog. He is the oppressed. He is one among us. And that's what makes his character so relatable and gives that heroic quality despite him committing the most brutal and despicable acts of violence. There's a certain universality in his character that resonates for most people despite the seeming American-ness of it. Most people have had complaints against the film for its distorted representation of an ordinary American man but this is far from an archetypal character. William Foster is a dark side that is inherent in all of us. And the film made us realize that.
18. Lou Bloom – Nightcrawler (2014)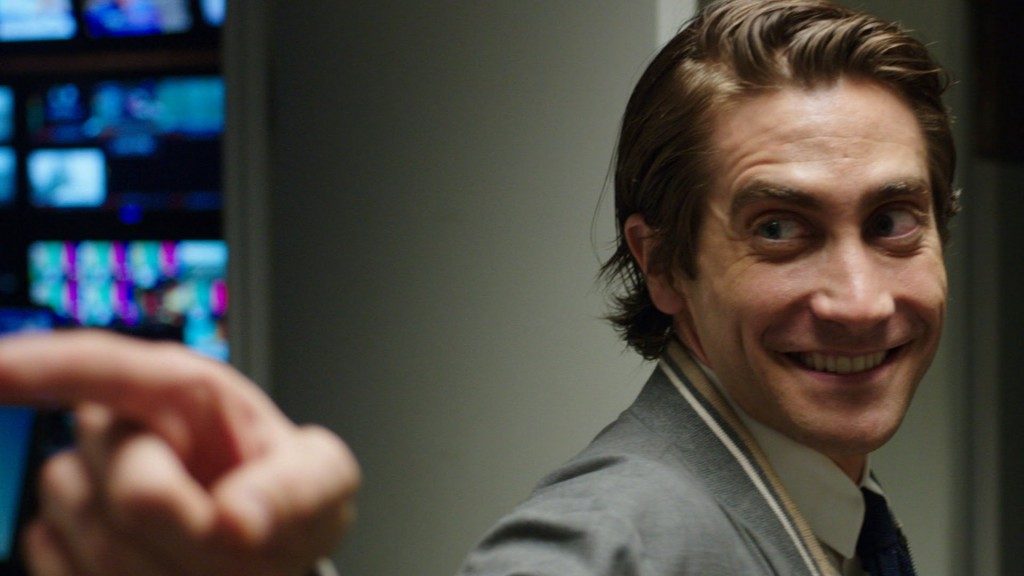 A sharp, edgy thriller and at the helm of it is the ever reliable Jake Gyllenhaal who may have just delivered the 'Taxi Driver' of his life here. Lou Bloom is an intensely creepy, seductively mysterious character who'd slit the throat of anyone who gets in the way of his ambitions. If one were to think of a frightening combination of Daniel Plainview and Travis Bickle, Lou Bloom is whom you'd get. He is highly competitive, bizarrely charming and cleverly uses people for his own needs. Apart from those creepy smiles, the man certainly does not have any kind of human emotions. Bloom lacks empathy and that makes him pretty much of a psychopath too. The character is bigger than the film and we couldn't help but think of him and the frightening possibilities his character represents.
17. Mark Zuckerberg – The Social Network (2010)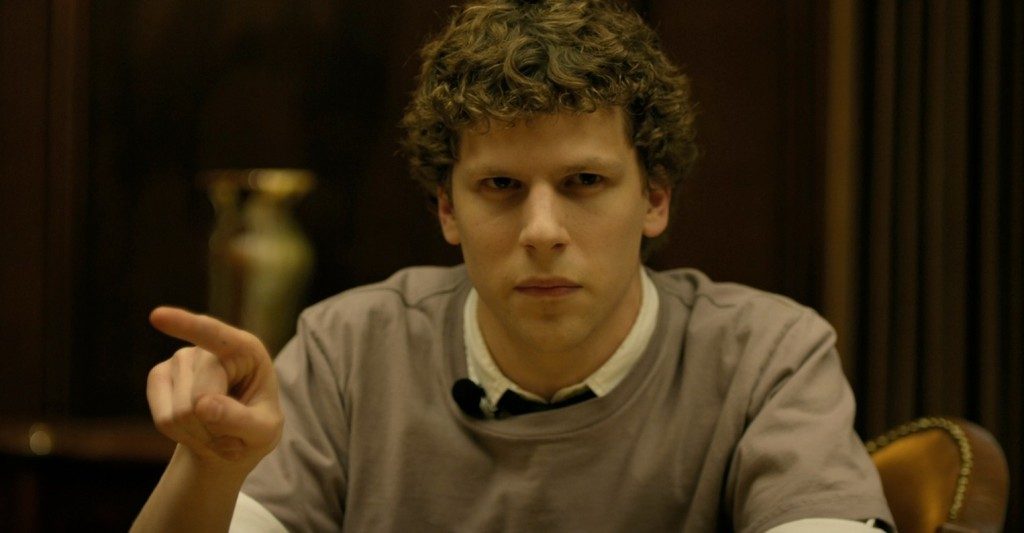 Fincher fanatics might slaughter me if I were to say that 'The Social Network' isn't among the greatest biopics ever made. I am generally in favor of this film but I personally wouldn't consider it to be among the greatest films made this decade. However, it's still an incredibly riveting character study that explores the tumultuous journey of a 19 year old Harvard University student named Mark Zuckerberg who would go on to become one of the richest men as the co-founder of the social networking phenomenon Facebook. Zuckerberg has stated that the film portrayed his motivations for creating Facebook inaccurately and was pretty distorted in its representation of his character. However, that doesn't detract the film from being one of the more fascinating character explorations in American cinema. It's a wickedly funny, wildly twisted exploration of human morality and Zuckerberg would remain one of the great antiheroes of American cinema.
16. Johnny Fletcher – Naked (1993)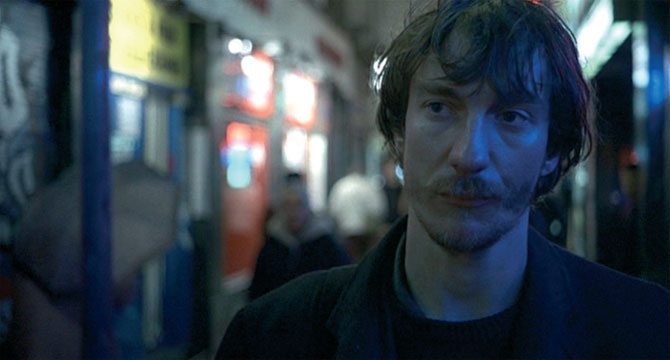 Mike Leigh's harrowing masterpiece explores the darkest corners of the human psyche and shatters you with its unflinching honesty and raw brutality. Johnny Fletcher is an obnoxious individual who commits the most heinous acts of violence on strangers as he lets his repressed range and angst on to them in a very disturbing catharsis. What's truly amazing here is that Leigh portrays him in a very unapologetic manner. He is who he is and we are left to either hate or empathize with this despicable human being. But the most brilliant thing about it is that he manages to gain our sympathy because somewhere underneath all the brutalities he seems to revel in, lies a human being that might well be you. It's so profoundly disturbing even when you could remotely relate to it.
15. Lester Burnham – American Beauty (1999)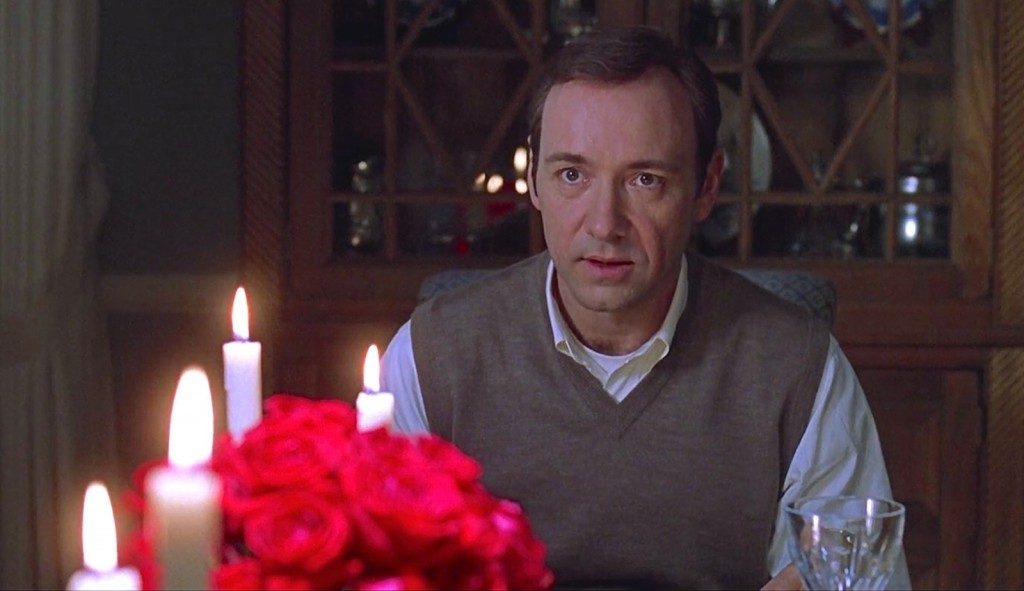 In Sam Mendes' dark, tragic family drama, Kevin Spacey plays Lester Burnham, a man suffering from a midlife crisis who falls in love with his teenage daughter's best friend. Lester is a truly broken man. He has lost a sense of purpose in life and is desperate to cling on to something that would provide meaning, hope and beauty to his mundane existence. Underneath all that wild absurdities, you could see a sad human being. An individual who seems to have forgotten what it means to live life. Despite all his shortcomings, we truly care for Lester because he's just as flawed and broken as any human being and this is what makes his character so beautifully tragic and disturbingly relatable. Kevin Spacey is astounding in the role and delivers one of the greatest screen performances of all time.
14. Rupert Pupkin – The King of Comedy (1982)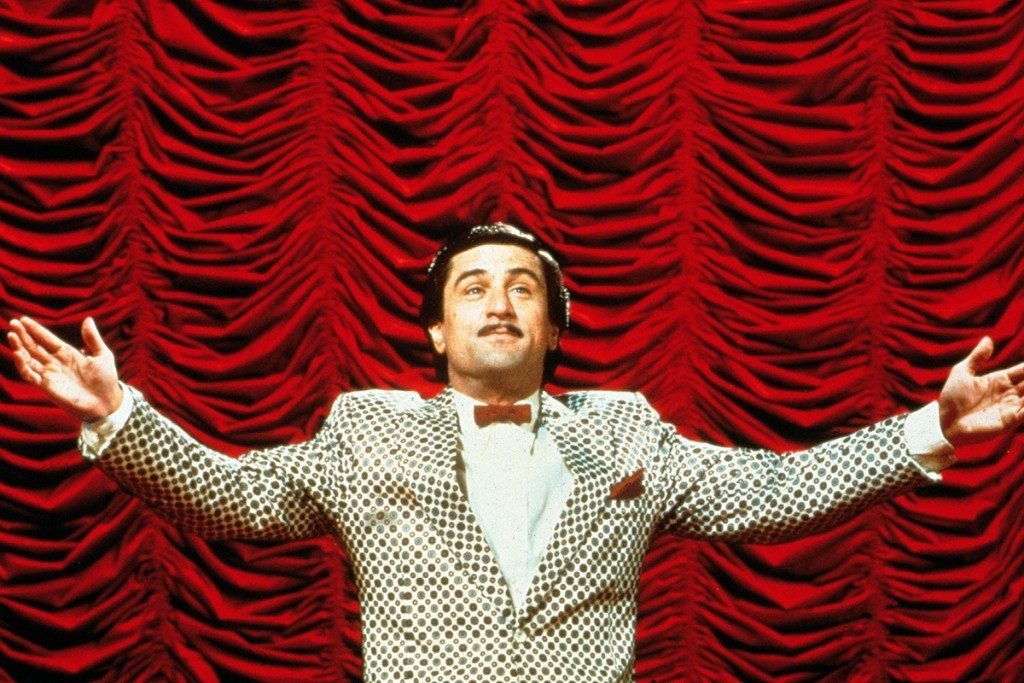 Debatable. But yes I do think Rupert Pupkin has traits of a classic antihero. He is portrayed as a hilariously wicked, mentally deranged stand-up comedian who dreams of becoming a famous comedian and approaches the popular talk show host and comedian, Jerry Langford who he believes might see some potential in him. He is constantly rejected by Langford's staff. Pupkin is distraught and hatches a plan to kidnap him, demanding that he be given the opening spot on his show for that evening. Pupkin seems to be a bizarrely funny guy but there's an eerie wickedness that lies underneath which makes him a very complex character. The idea of kidnapping and possibly even trying to kill someone for their own ambition is quite disturbing and De Niro manages to bring the right amount of wickedness, passion and madness on to the role. Martin Scorsese has given us some memorable antiheroes and Rupert Pupkin is certainly one of the greatest of them.
13. Derek Vinyard – American History X (1998)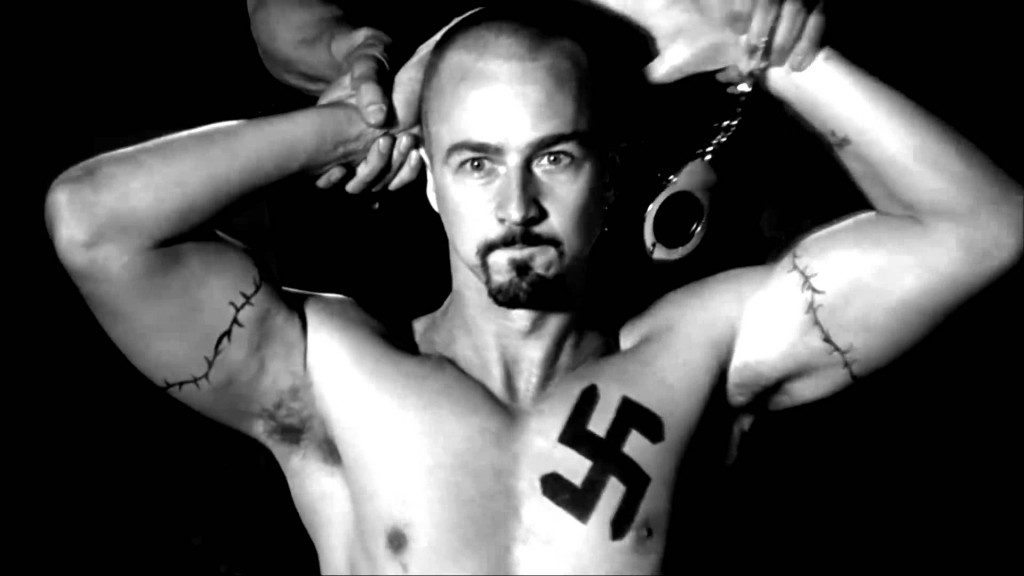 Another classic antihero. Derek Vinyard is a highly impulsive, violent, racist, rebel who is the leader of a Neo-Nazi group in his neighborhood. His father was killed by black drug dealers and the feeling revenge kept burning inside him until one day it exploded in the form of hatred and xenophobia. Derek's influential and charismatic persona helps him gain the support of many youngsters in the neighborhood and the group causes absolute mayhem across the streets. But the road ends for him when he murders two black thieves and ends up in prison for the next three years. Life in prison brings about a huge change in him but when he returns he discovers that his younger brother seems to follow in his own footsteps and must prevent him from going down that road. He realizes it's time he redeems himself of the crimes and atrocities he committed in his past. His brother might just be a way out for him. It's a dark, tragic and painfully honest depiction of violence and xenophobia.
12. Rambo – First Blood (1982)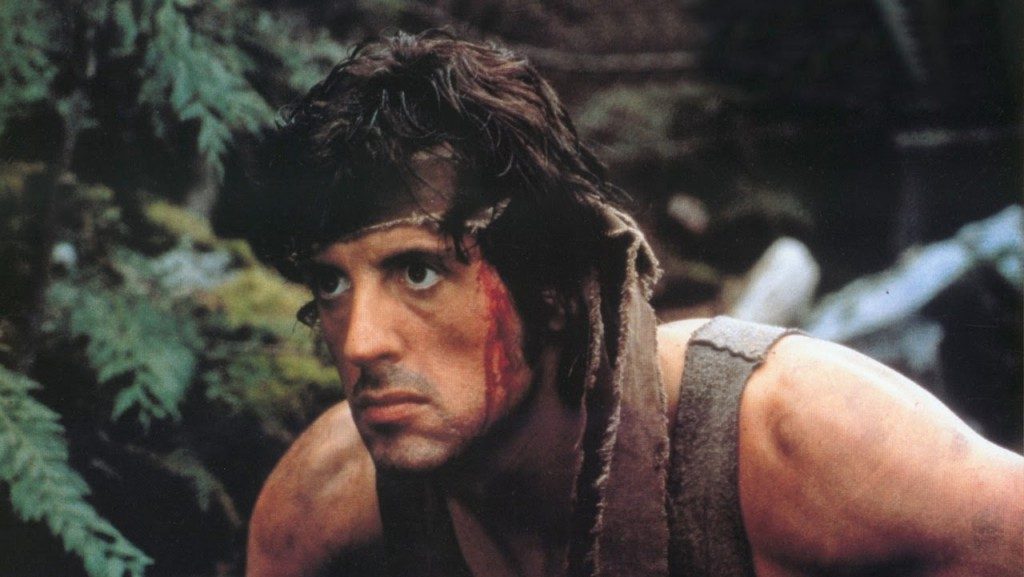 Some performances remain truly iconic. Perhaps it's not always the raw acting skills of the performer or the inherent challenges the role poses but it's just the way in which an actor completely owns the role. You couldn't probably imagine someone else in that place. With John Rambo Sylvester Stallone did exactly that. One would almost find it hard to separate Rambo from Stallone. John Rambo is a Vietnam veteran, misunderstood and harassed by the law enforcement authority of his town. He decides to take the attack on to the forces against him and single-handedly fights the battle. While he may he come off as extremely violent, ferocious and wild, his character is etched and developed in such a way lets us see the human being in him and we end up rooting for him because we now that this is a man who has grown tired of the world around him; merciless, harsh and hypocritical.
11. Freddie Quell – The Master (2012)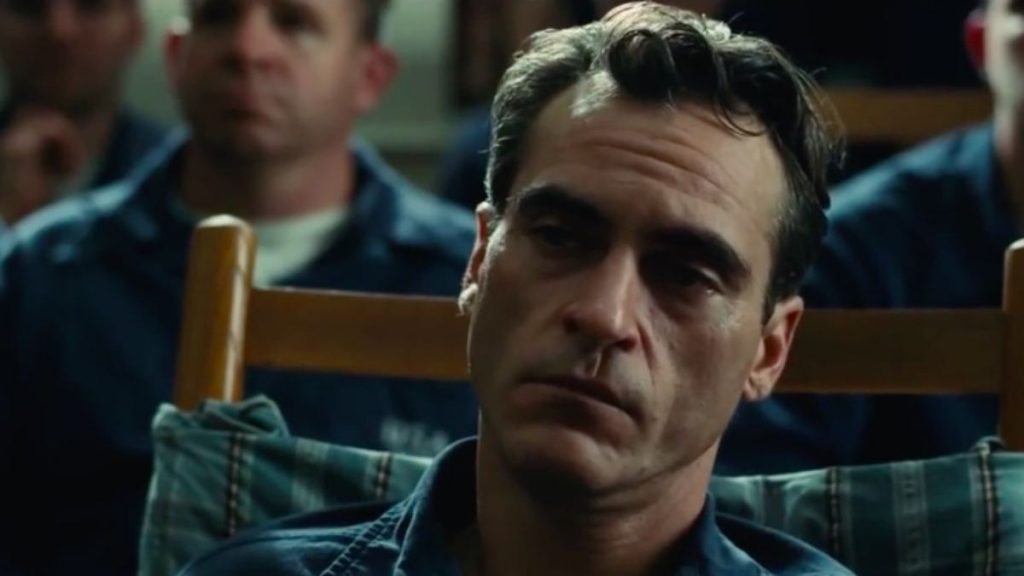 Paul Thomas Anderson is easily the greatest contemporary American filmmaker. It's an absolute treat to just watch the way his style has evolved over the years. Boogie Nights had an eccentric Scorsese-ish quality, 'Magnolia' was pure Altman but his recent works have clearly shown an inclination to the Kubrickian level of auteurship. And dare I say 'The Master' is a film that would even challenge Kubrick's filmography. It's staggeringly ambitious, invigoratingly eccentric and emotionally liberating and at the helm of it is Joaquin Phoenix who may have just delivered the greatest acting performance we've seen this decade. Freddie Quell is an emotionally scarred man who has lost purpose and direction in life and is dying to hold on to something that would keep him going. He meets a charismatic man, the leader of religious movement known as "The Cause", and forms a deeply emotional bond with him. Deep inside, Freddie knows that he is truly lost but religion becomes a way out for him. Something to cling on to. Something to live for. And ultimately isn't that what human lives are all about?
10. Harry Callahan – Dirty Harry (1971)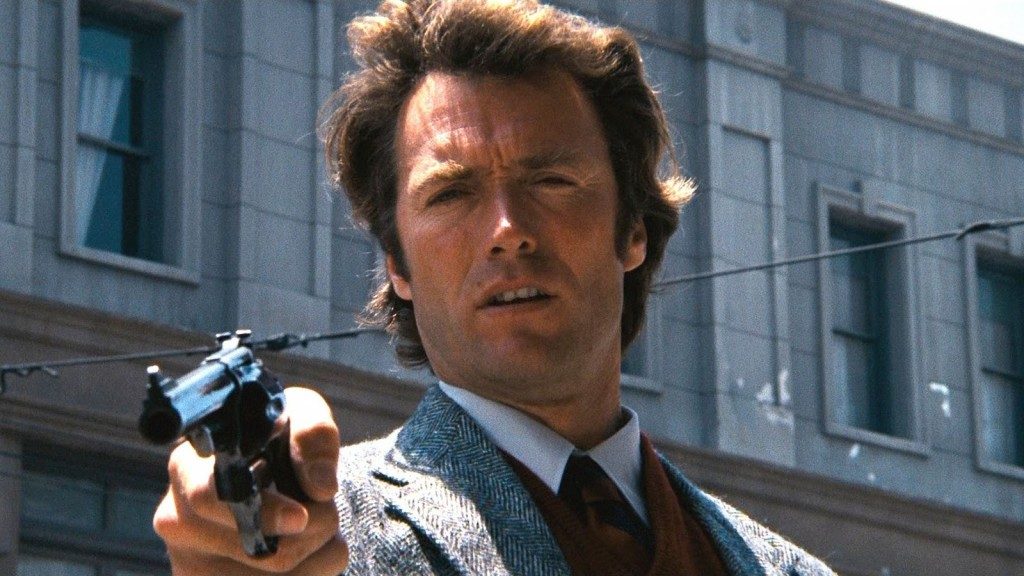 Wait! Did you think a Clint Eastwood character would miss out on a list of the greatest antiheroes of all time? No way! I mean nobody could ever play a badass with such panache, charisma and rough flamboyance. Harry Callahan has to be one of his most famous roles ever. Eastwood managed to create this image of a rebellious cop, an outsider who doesn't give a sh*t about the world and goes about his business in his own distinctive way. The way he takes on the bad guys is simply amazing to watch and there are many defining moments in the film where Eastwood makes badassery look so damn cool. The film and the character may have been a bit too dark and violent for viewers of its time and to be quite honest it does look a tad bit dated and rusty at places now but it's Eastwood's subtly intoxicating performance that still holds the cool factor of the film.
9. Man With No Name – Dollars Trilogy (1964, 1965, 1966)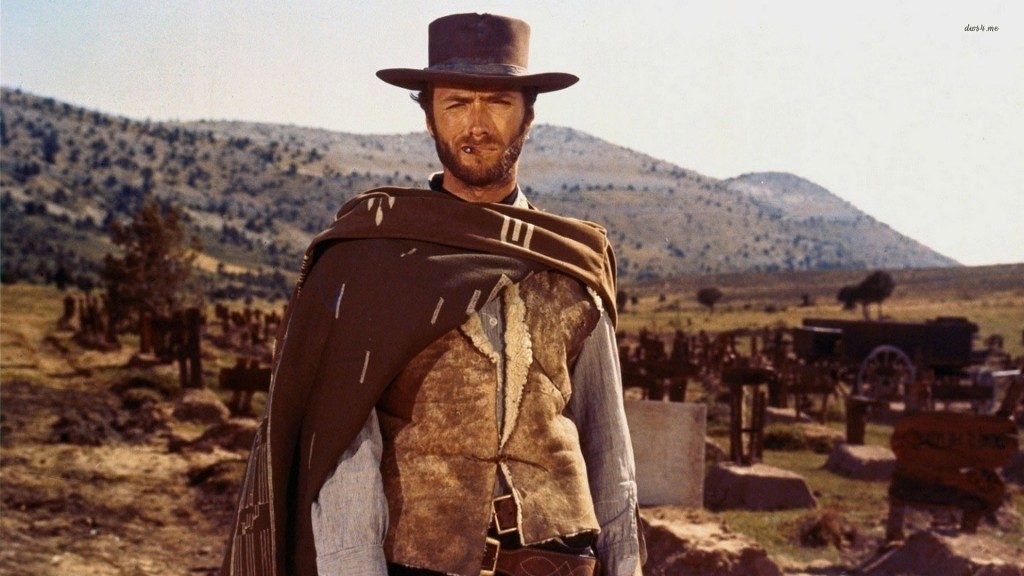 There you go! It's that man again. Clint Eastwood, in his most memorable avatar, gives life to one of cinema's most stylish, enigmatic and badass antiheroes of all time. We don't know his name and he rarely speaks but everything about him, his looks, the way he walks and smokes all suggest that this is a man of fierce strength and character. His perception of justice is fascinatingly twisted in some ways and his command over his weapon makes him so deadly and you know that you just can't mess with him. The way Eastwood portrays the man makes it all the more intriguing and stylish. His imposing looks perfectly fit the badass persona of the character and his calm, non-chalant demeanor provides a certain mysterious edginess to the character.
8. Randall McMurphy – One Flew Over the Cuckoo's Nest (1975)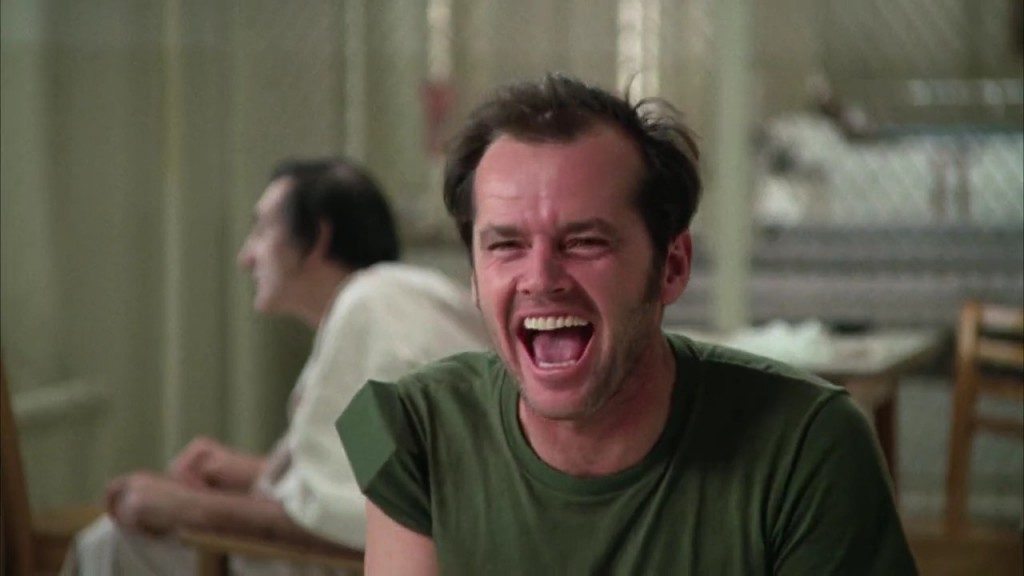 Very rarely do you see an actor completely owning the character. The great Jack Nicholson did exactly that in 'One Flew Over the Cuckoo's Nest'. In Milos Forman's masterpiece, Nicholson plays a prisoner who fakes insanity to avoid had labor and is moved to a mental institution where he makes friends with his mentally unstable inmates and provides life to them by involving them in games, taking them out on a picnic and so on. McMurphy is charged with rape but a lot of his criminal past isn't explored in the film. He claims that he didn't rape the 15 year old girl but should we believe him? However, McMurphy brings life and spirit into the institution that was otherwise wrecked by the tyranny of a brutal nurse. He represents true freedom, liberation, hope and the undying desire to fight and carry on in life even in the most trying times.
7. Alex DeLarge – A Clockwork Orange (1971)
Alex perfectly embodies every aspect of an anti-hero. We first see Alex as a violent, murderous psychopath who revels in absolute chaos and loves hanging out with his "droogs", mindlessly committing the most inhuman acts of violence. However, prison changes him and he returns a changed man. Alex is now in quest for redemption but the world has just grown too cruel for him and he fails to find a way to redeem himself and he finally goes back to his old ways. People like Alex exist all the time and in any part of the world but we, as a society are blinded by his atrocities and it's the inherent hypocrisy of the ruling power that further gives birth to more Alex. In a way one could describe Alex DeLarge as an archetypal antihero. It's not about the character but the symbolism behind and what Kubrick represents with the character that forms the thematic crux of the story.
6. Sonny Wortzik – Dog Day Afternoon (1975)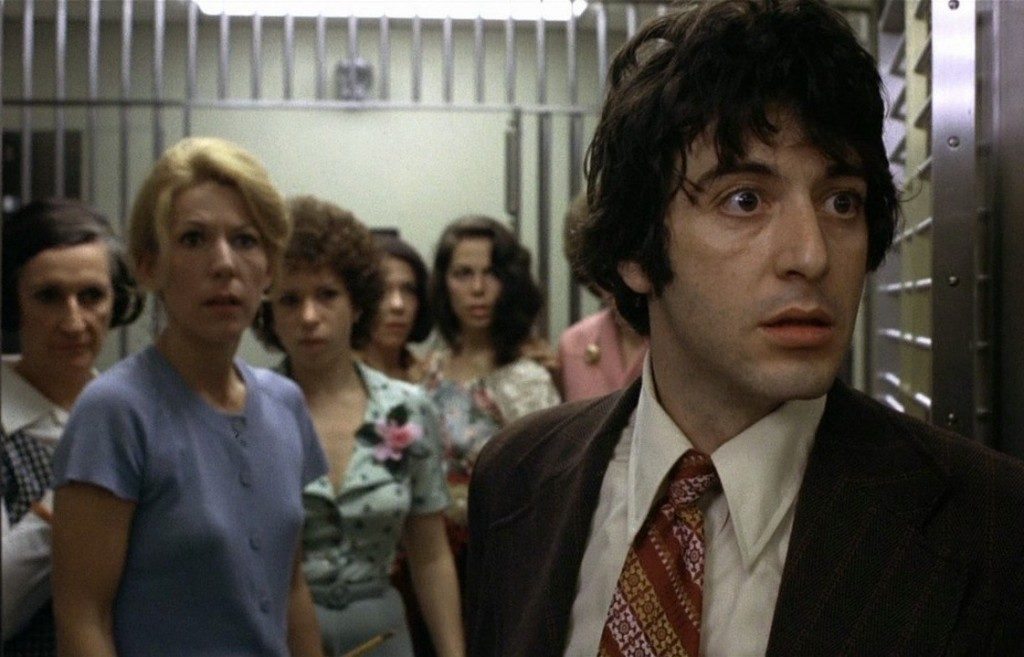 The common man's antihero. In Sidney Lumet's riveting crime drama, Al Pacino plays Sonny Wortzik, a desperate maniac who robs a bank with the help of one of his friends in order to arrange money for his lover's sex change operation. The film was inspired by the real life incident of a a guy named John Wojtowicz who, along with his friend, robbed a bank in Brooklyn on August 22, 1972. Sidney Lumet's direction gives the film a very authentic feel and we observe characters evolving throughout the entire day. Sonny is the undisputed leader of the two and despite his obvious flaws, there's something in him that makes us hold him closer to our hearts. Like Travis Bickle, Sonny too had witnessed the terrors in the jungles of Vietnam and it certainly had a huge impact on him. He's confused, naive, stupid but also adorably innocent. He genuinely loved people who were close to him with all his heart but was rather too late to realize that whatever he did was all for nothing. Like a King who fought a war that was utterly pointless.
5. Charles Foster Kane – Citizen Kane (1941)
One of the most mysterious film characters of all time, Charles Foster Kane is, in many ways, a classic anti-hero. 'Citizen Kane' basically revolves around the mystery of his last words and in the journey it ends up being one of the most profound character studies ever crafted in cinema. Kane, like anyone of us, is driven purely by ambition and it ultimately turns him into a megalomaniac and it's amazing how never see a trace of his naive, idealistic past the more the film delves into his character. The film does not ask us to empathize with him or his actions but rather observe and reflect upon them as you gradually begin to see bits of yourself in him.
Read More: Best Actors Who Played the Joker
4. Redmond Barry – Barry Lyndon (1975)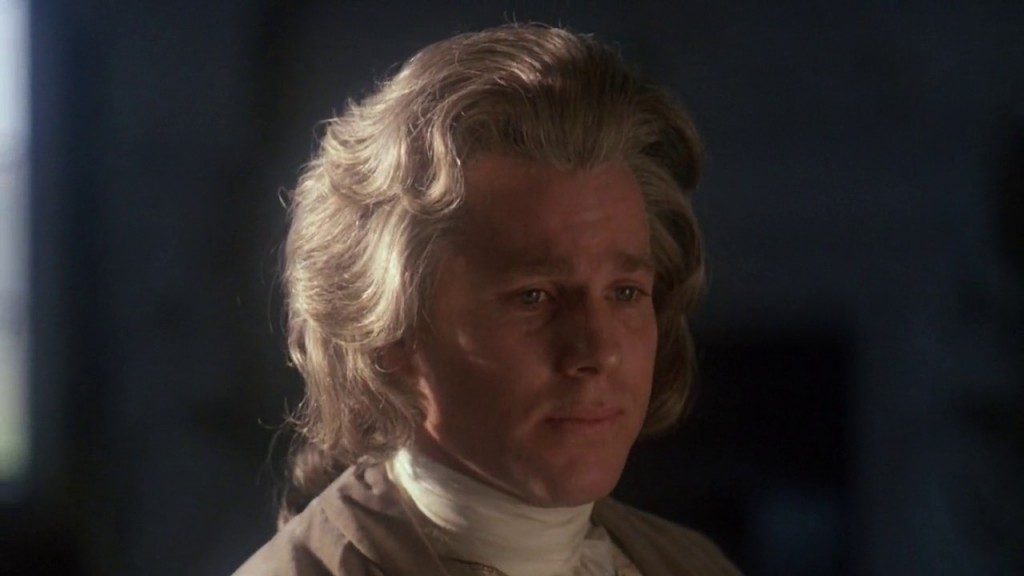 'Barry Lyndon' is probably the most beautiful film ever made. I mean just look at those frames. The sheer craft of it! One could argue that 'Barry Lyndon' is probably Kubrick's most accessible film. And yes, this is Kubrick at his most emotionally profound. 'Barry Lyndon' is a journey that explores the life of a human being. Plain and simple. On paper, it seems so simple but in retrospect, Barry comes off as an incredibly layered, complex character and the way in which Kubrick paints his emotions, desires, passion and flaws turn this into one of the most memorable cinematic experiences of all time. Lyndon's morality is explored in a simplistic yet deeply affecting manner and Ryan O'Neal captures the essence of his character in a heartbreakingly understated performance. And despite the vast difference in time and culture, you could see yourself in Barry. The frailties, vulnerabilities, feelings and desires. He was just a human being like on of us and that's what makes his character so powerful.
Read More: Actors Who Played Batman the Best
3. Daniel Plainview – There Will Be Blood (2007)
Paul Thomas Anderson's brutal masterpiece chronicles the life of an ordinary American man who strives hard to make it big in the oil business. We aren't really told anything about Daniel Plainview's past but as Quentin Tarantino brilliantly put in his analysis of the film, we learn a lot about Plainview and begin to empathize him right from that 15 minute long opening sequence where he starts to mine and falls into that pit. It's just a masterful way to establish the character. There's no dialogue spoken here and it's just the visuals and the acting that do all the talking. But we feel for the man because you could see his hard work and what he had to go through to get the gold. And this lays the emotional ground for the rest of the story. Plainview turns into a shell of a person towards the end and he finally realizes it but he knows he couldn't possibly get out of himself. And that's what makes his character so profoundly tragic and deeply flawed.
Read More: Actors Who Played Gangsters the Best
2. Travis Bickle – Taxi Driver (1976)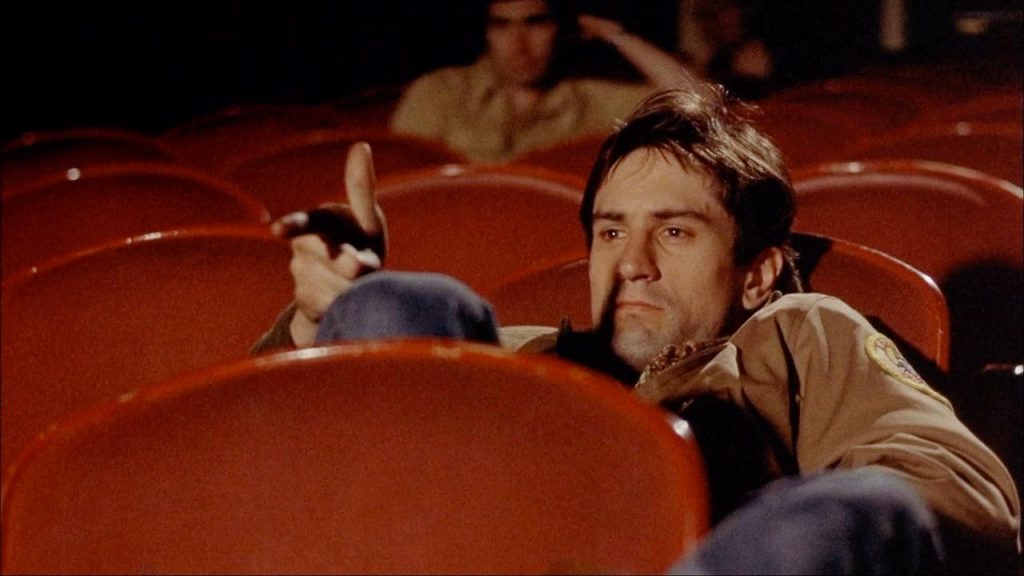 The trio of Paul Schrader, Robert De Niro and Martin Scorsese crafted a character that echoed the cries and screams of a generation. A generation that witnessed the absolute abyss of human civilization. Bickle is a devastated soul who had to go through at 26 what we could possibly have never imagined. He is naive inside but there's a monster in him, waiting to explode. Bickle meanders with no aim in life and is desperate for work. Driving across the streets of New York opened his eyes up to the scum of the city and he decides to become a vigilante. But he teeters on the edges of insanity and we never really know if he genuinely wished to wipe off the filth of the city or what he did was out of sheer desperation to feel occupied. Perhaps it was all just a dream in Bickle's tainted soul and that last scene ensures that we don't go home with concrete answers to his character.
Read More: Actresses Who Played Prostitutes the Best
1. Michael Corleone – The Godfather, The Godfather: Part II (1972, 1974)
Of course, who else could it have been? The most tragic hero in cinema history. And possibly the greatest character ever written. About 7 months ago, I had written a character analysis piece on Michael Corleone for The Cinemaholic and that pretty much explains my thoughts on his character. We first see Michael as an idealistic war hero. The good boy of the family. And he's pretty much everyone's pampered little boy. The cruel irony of destiny is what turns Michael, a man who never wanted to get involved in the "family business", into a cold blooded gangster and this forms the thematic core of the first two Godfather films (Well, let's just think that part III never existed!). Coppola uses a parallel narrative in the sequel that chronicles the rise of Vito as a gangster and the fall of Michael as a human being. The former gaining power and the latter consumed by it. It's heartbreaking and terrifying to watch Michael succumbing to the brutalities of his inner demons, killing the human being in him iota by iota. Michael is disturbingly brutal, tragically flawed, gorgeously enigmatic and I just can't think of a better anti-hero.
Read More: Best Superhero Actors of All Time