Greek mythology has been a fascinating subject for thousands of years. With tragic love stories between a mortal and an immortal forever kept apart and gruesome battles between the forces of good and evil, Greek mythology brims with drama, tension, spectacle and wonder. However, despite its impressive representation by playwrights and authors in literature, movies haven't been able to quite understand the depth of Greek mythology. While several have been commercial successes, most haven't been quite impressive in the eyes of the critics.
For this list, I have taken into account films about Greek Gods or Greek mythology. The films on this list have been critical and commercial successes. So, without further ado, here is the list of top Greek mythology movies ever made. You can also find some of these best Greek mythology movies on Netflix, Hulu, or Amazon Prime.
8. Hercules (2014)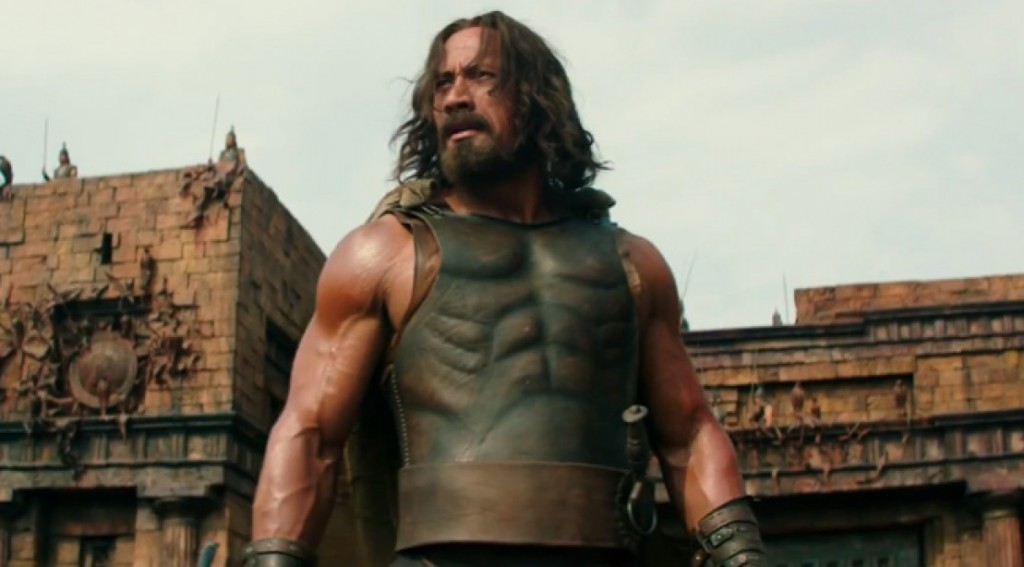 With Dwayne Johnson dawning on the brawny Hercules, this action fantasy adventure film has to be an entertaining watch. Directed by Brett Ratner, the film is built upon the beefy performance by Johnson as the Greek hero and the remarkable action sequences. As chief film critic for Variety, Scott Foundas, wrote "It's a grandly staged, solidly entertaining, old-fashioned adventure movie that does something no other Hercules movie has quite done before: It cuts the mythical son of Zeus down to human size." and praised Johnson's performance by saying "Hercules's strongest asset is surely Johnson, who continues to foster one of the most affable, guileless screen personas in movies today."
Read More: Best Native American Movies of All Time
7. Immortals (2011)
Directed by Tarsem Singh, 'Immortals' is an epic fantasy film starring Henry Cavill as Theseus, a mortal man who is chosen by Zeus, essayed by Luke Evans, to lead the fight against the merciless King Hyperion, essayed by Mickey Rourke, who is on a vicious rampage across Greece to obtain a weapon that can destroy humanity. While the film isn't a marvellous directorial demonstration, 'Immortals' is spearheaded by the performances of the lead cast. With a commendable production value and impressive visuals, the film went on to be a critical and commercial success.
Read More: Best Chinese Movies of All Time
6. Clash of the Titans (1981)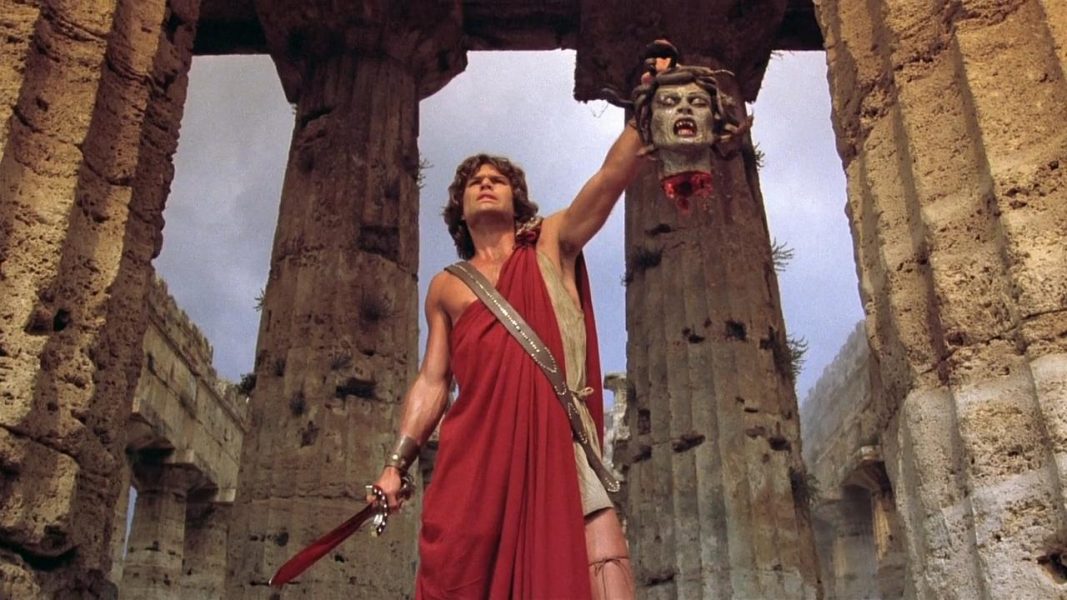 Directed by Desmond Davis, 'Clash of the Titans' is a heroic fantasy adventure and is a retelling of the Greek mythological story of Perseus, where Perseus must battle both Medusa and the Kraken to save Princess Andromeda. Starring Harry Hamlin, Judi Bowker, Burgess Meredith, Maggie Smith and Laurence Olivier, the film hasn't aged well, considering the scathing popularity of the new age CGI. However, with a coherent script by Beverley Cross and solid performances by the cast, 'Clash of the Titans' is an entertaining watch.
Read More: Best Italian Movies Ever
5. 300 (2006)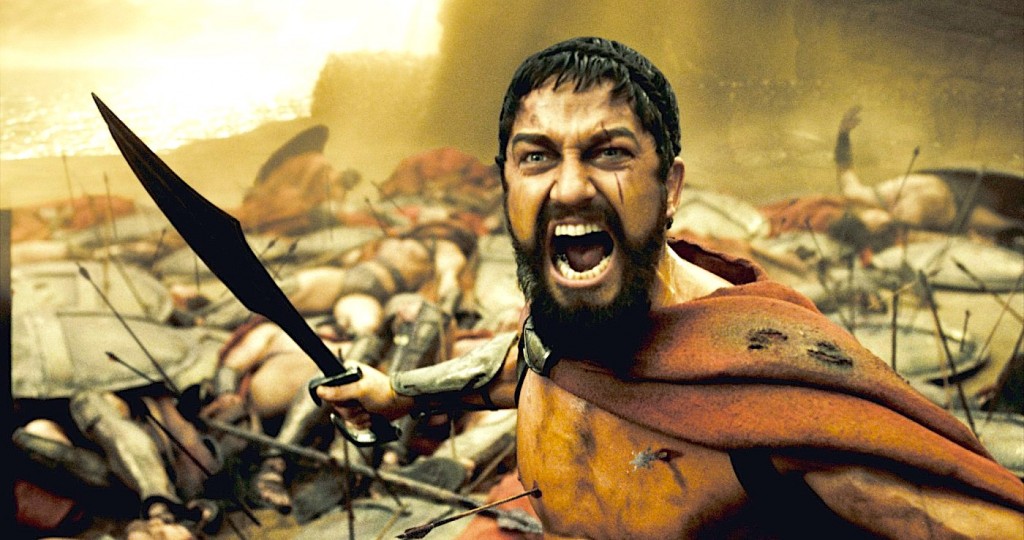 Adapted from Frank Miller's and Lynn Varley's comic series '300', this 2006 epic war revolves around King Leonidas, essayed by Gerard Butler, who leads 300 Spartans into battle against the Persian "god-King" Xerxes, essayed by Rodrigo Santoro, and his invading army of more than 300,000 soldiers. As the battle rages with ferocity and violence, Queen Gorgo, essayed by Lena Headey attempts to rally support in Sparta for her husband. '300' is a quintessential Zack Snyder film – spectacle and wonder. With a visually engaging cinematography by Larry Fong and stimulating performances by the actors, '300' is a spectacular film to watch.
Read More: Best Religious Cult Movies of All Time
4. Hercules (1997)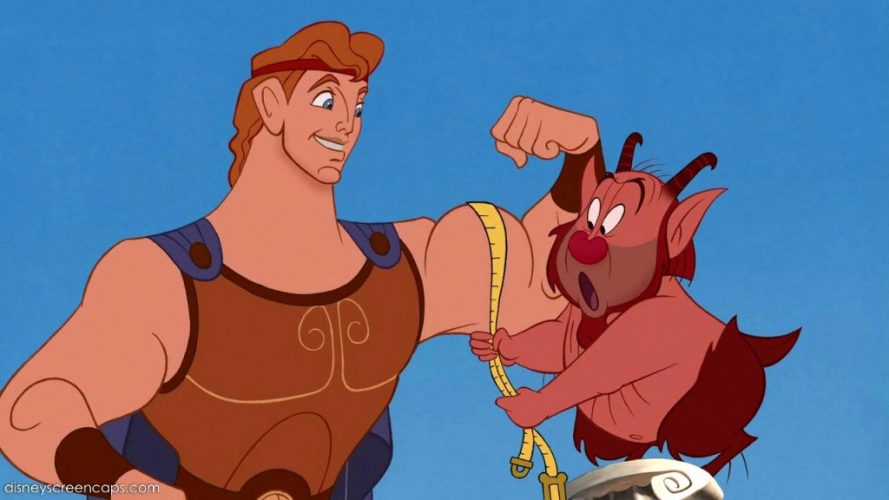 Adapted from tales of the legendary hero Heracles, the son of Zeus, in Greek mythology, 'Hercules' follows the story of the titular character and his journey to transform into the hero we know as he is stripped of his immortality as an infant and must become a true hero in order to reclaim it. Directed by John Musker and Ron Clements, 'Hercules' is a film with layered narrative and brilliant voice performances by the actors. A critical and commercial success, 'Hercules' went on to win several nominations at the Academy Awards, Golden Globes and the Saturn Awards, to name a few.
Read More: Best Nuclear War Movies of All Time
3. Spartacus (1960)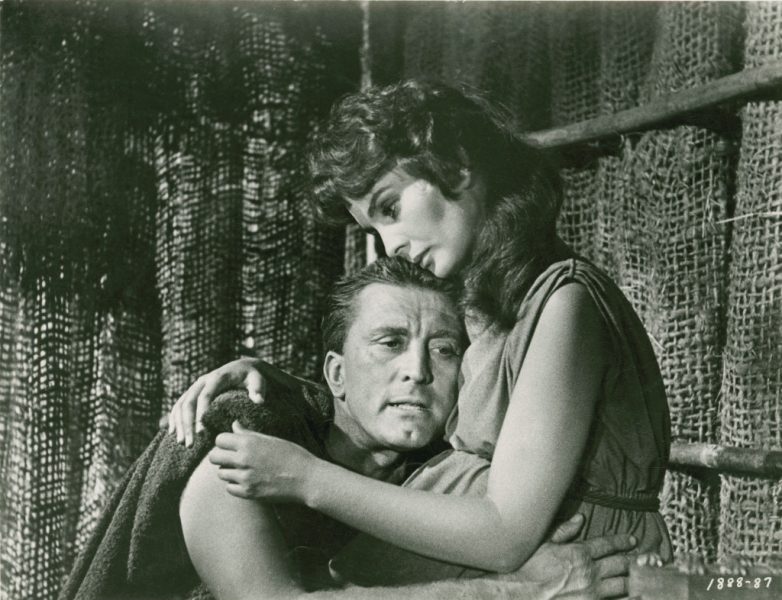 Directed by the enigmatic Stanley Kubrick, 'Spartacus' chronicles the slaved Spartacus, who leads a violent revolt against the decadent Roman Republic. While the film received quite the criticism for its direction and script, 'Spartacus' has gradually seasoned with better critical reception. With inspired cinematography by Russell Metty, resonating background score composed by Alex North and a cohesive screenplay echoing with solid characterization by writer Dalton Trumbo, 'Spartacus' is not just a visual treat but an intriguing watch with a complex screenplay and intricate direction.
Read More: Best Portuguese Movies of All Time
2. Jason and the Argonauts (1963)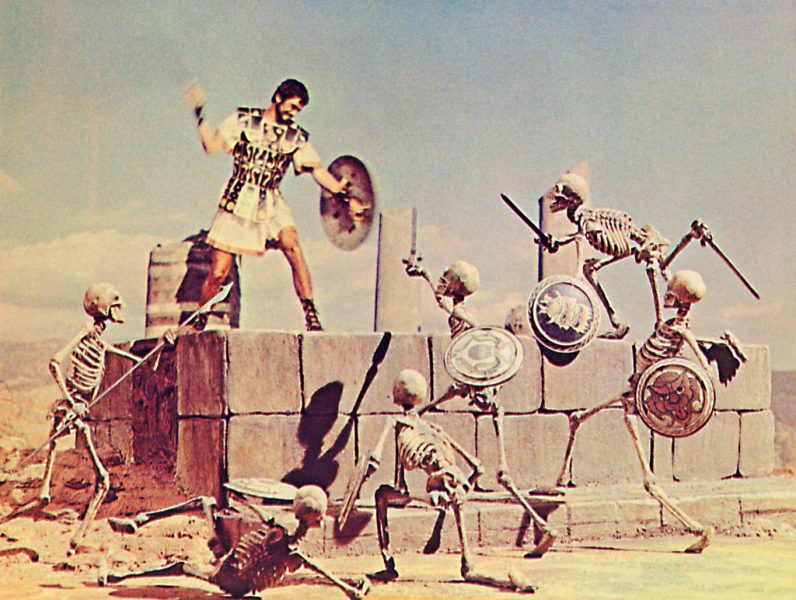 Considered a cult classic and one of the best fantasy films of all time, 'Jason and the Argonauts' follows the story Jason, the legendary Greek hero who leads a team of valiant adventurers in a death-defying quest for the legendary Golden Fleece. Made in the collaboration with stop-motion animation veteran Ray Harryhausen, was a critically lauded creation.
Read More: Best Movies Based on Plays
1. Troy (2004)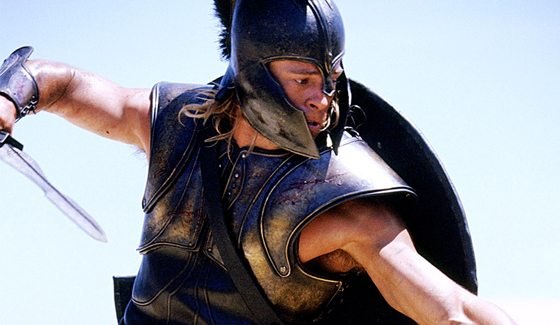 An epic period war, 'Troy' is an adaptation of Homer's great epic, which follows the assault on Troy by the united Greek forces and chronicles the fates of the men involved. Directed by Wolfgang Petersen, the film builds upon the humongous popularity of war epics like 'Gladiator' (2000) and 'The Lord of the Rings'. While the film's narrative often droops and the characters sometimes seem emotionally disengaging, but 'Troy' is certainly a visual spectacle. With a high production value and a humongous star cast, 'Troy' prove to be a massive box-office success.
Read More: Movies Like Troy