With Apple TV+'s 'Wanted: The Escape Of Carlos Ghosn' delving into the genuinely confounding tale of this titular automotive industry executive, we get a documentary series unlike any other. After all, it explores not just his ruthless climb to the top of the corporate ladder but also his shocking arrest following four decades of hard work to really underscore the accusations against him. Amongst those to thus feature in this original to help move the narrative along was actually Greg Kelly — so now, if you simply wish to learn more about him, we've got the crucial details for you.
Who is Greg Kelly?
It was reportedly back in 1988 when Greg was hired by multinational vehicle manufacturer Nissan as an attorney for their Smyrna plant, only for him to quickly build an internal name for himself. The truth is this Tennessee native holds a Bachelor's in Public Administration from Augustana College (1978), plus he's a Loyola University Law graduate (1981), making him perfect for the firm. That's because he understood both the legalities as well as the business side of things, gradually enabling him to evolve into a human resource executive, too — a department spanning the US.
However, it wasn't until 2008 when Greg's world really turned upside down with his job taking him to Japan, where he soon expanded his wings to become HR Director and Senior Vice President. Then came June 2012 and his appointment to be on the company's board as its first American member, all the while working closely with double CEO-Chairman Carlos Ghosn as his right-hand man. In fact, according to many reports, he was the one often maintaining direct communication with this Lebanese businessman whenever he was in France handling Renault automotive's operations.
Therefore, it was Greg who'd also purportedly structured a deferred payment plan for Carlos following the 2008 financial crisis wherein a part of his compensation would remain unreported. We say structured because nobody had actually signed off on this plan despite reports suggesting the unreported funds totaled around $80 million at the time of their arrest years later in 2018. The former later claimed he'd acted on advice from a few external law enterprises as well as the Financial Services Agency upon orders from his boss alone, but it was still a securities law violation.
As per official records, Greg retired back home in 2015 but kept his board membership to still proudly be involved with Nissan, just for it to eventually be used against him in the worst way imaginable. A fellow executive contacted him in November 2018 regarding an important board meeting in Japan, which he admitted he'd like to attend via video conference owing to his pending spinal surgery. Yet he agreed to fly in upon instance, only to be arrested mere minutes after he landed in Tokyo three days before Thanksgiving on charges related to the underreporting of deferred compensation.
Greg was subsequently placed in Tokyo Detention House, where he spent the ensuing 34 days sleeping on a thin futon on the floor in solitary before being granted bail on the basis of his spinal stenosis. The then 62-year-old did get the surgery he needed in the Japanese capital a short while later, yet it didn't really relieve all his symptoms owing to the added stress of having to remain in this nation. After all, his bail conditions were clear; he was not to leave Japan, he was to be monitored at almost all times, and he needed to make himself available for any police check-in or interview on short notice.
Where is Greg Kelly Now?
Greg Kelly actually remained in Tokyo alongside his wife for over 3½ years in connection to this matter, that is, until he was found guilty of assisting Carlos evade pay disclosure laws on March 3, 2022. Though he was also acquitted of seven other counts, according to the documentary series, leading the judge to hand him a six-month suspended sentence under some particular stipulations. Regardless, he was allowed to return to Tennessee, where he's utterly happy to reside at the moment while also being surrounded by his loving, lifelong partner Dee, their two sons, plus their respective growing families.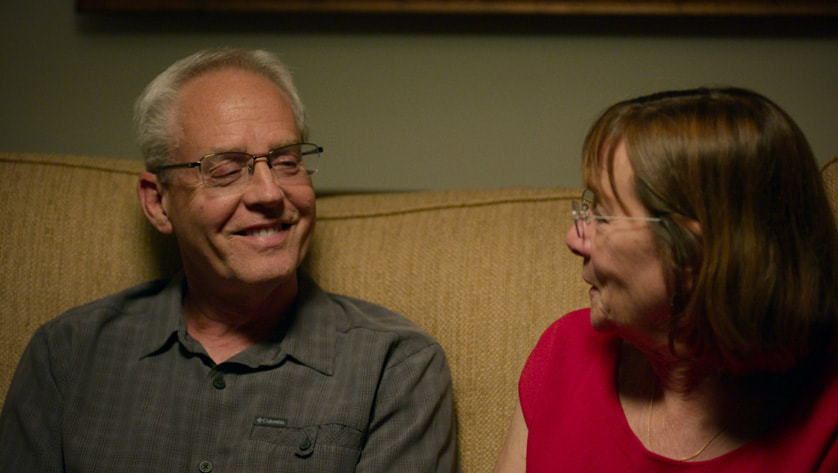 "[Greg] gave 30 years of his life to that company," Dee once said. "He was very dedicated. He never wanted fame or fortune, didn't want power, didn't want money — he just really wanted whatever was best for the company, Nissan… [So, in the Carlos Ghosn case], I'd say definitely he is collateral damage. He's left behind." Nevertheless, arguably the worst aspect for the couple these days, despite Greg's freedom, is that Nissan has since filed a civil lawsuit against him over the unreported compensation matter for 1.4 billion yen, which comes out to $10.8 million.
Read More: Michael Taylor: Where is the Ex-US Green Beret Now?