While Netflix's 'Money Shot: The Pornhub Story' primarily explores the rise and fall of the titular erotic entertainment platform, it even shines a light upon the complex porn industry as a whole. After all, it comprises exclusive interviews with not only active porn performers and past behind-the-scenes employees but also exploitation activists, sex historians, as well as news moderators. Amongst those to thus feature in this original documentary to help move the narrative along is content creator Gwen Adora — so now, if you wish to learn more about her, we've got you covered.
Who is Gwen Adora?
It was back in 2016 that Gwen first stepped into the adult industry by launching a sex blog under a different name, just to soon get inspired by her loyal readers to begin filming videos of herself. She has actually been doing true porn since January 2018, yet she only turned it into her full-time profession in October of the same year before joining Modelhub for better opportunities in 2019. The truth is she has always been a very open and sexual being, which is why eroticism as a career felt natural to her, too — the sole issue she initially had was hence picking her screen name.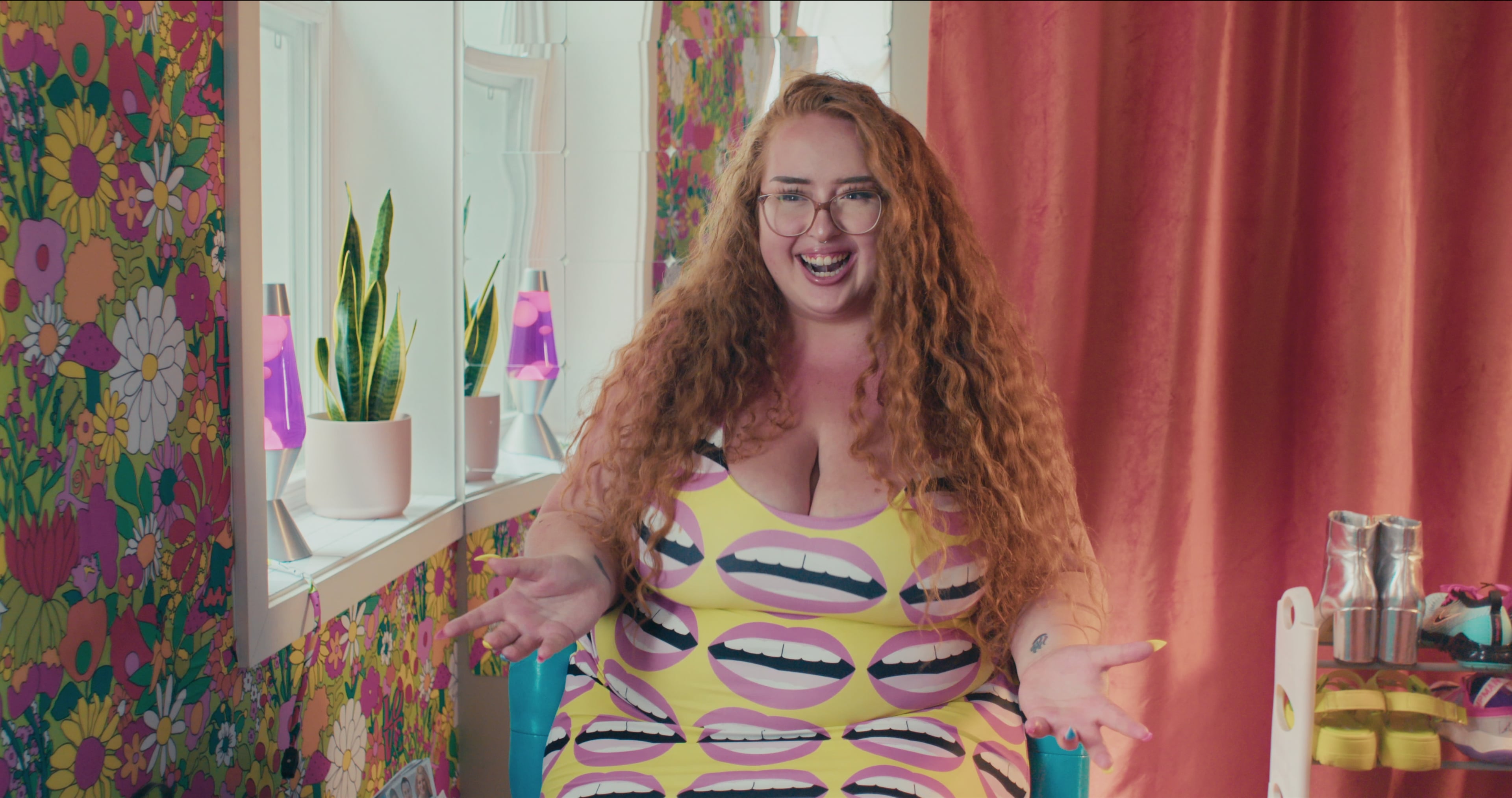 "My [real] non-porn name is a bit old school for the year I was born in, so I wanted my porn name to have the same vibe to it," Gwen once revealed. "I found the name Gwen first, then wanted a light and cute last name to compliment it. Adora fit that need; it represents my cute personality while sounding phonetically aesthetic." Though most significantly, her name, her domain, the way she carries herself, and virtually every little thing she does goes beyond defying critics by inspiring others with different body types to feel sexy.
That's because Gwen is a very curvy woman, someone who proudly falls under the popular category of "BBW" (aka Big Beautiful Women) when it comes to visual-centric explicit content. "The word 'porn star' or 'sex worker' doesn't really associate with my body type for a lot of people," she candidly said in the Netflix production. "A lot of them are generally like, 'Oh! I didn't realize fat women could do porn.' People assume I'm in it for the wrong reasons. They're like, 'Oh, you're doing something that's taboo and underground and shouldn't be talked about'," not understanding she likes her work.
In fact, that's why Gwen never shies away from speaking her mind whenever the need calls for it — she knows some things need to change in her industry, but she also wants it to continue. She agrees that videos should be uploaded on the net by verified users alone, there need to be moderators, and quality should matter more than quantity to avoid criminal problems. However, what she doesn't agree with is shutting down every porn site altogether because it would literally mean losing her livelihood; she has already lost a lot with the Pornhub (and thus Modelhub) issue.
Where is Gwen Adora Now?
Although Gwen can no longer monetize her content on Modelhub, she has actually managed to continue her work as an erotic digital creator through OnlyFans, LoyalFans, Cameo, XXX Clip Sites, etc. It's imperative to note she is even active on her standard social media platforms, where she has recently started dabbling with everything lifestyle, fashion, as well as body positivity-related. Furthermore, with her set brand, she has also been able to cross into similar industries and serve as a freelance model for well-known labels such as Fashion Brand Company and Hayley Elsasser.
Whether it be Gwen featuring in Forbes, Vice, Wired, XBIZ, Crave TV's '1 Queen 5 Queers,' podcast interviews, or her own blog, each aspect honestly makes it evident she is just beginning to leave her mark in the entertainment industry. As for her current standing, from what we can tell, the Candian performer continues to reside in her home province of Ontario, where it appears as if she's perfectly content with both her personal and professional experiences at the moment.
Gwen sometimes does wish she had a "partner to film with — I definitely wish I could clone myself so I can operate my camera to get the best angle possible while f**king myself. But, realistically, I know it would be hard for me not to micromanage someone all the time. I'm very grateful that I just have myself to depend on for my final product, and I am very proud I produce a one-women-show." Coming to her goals, knowing that it can sometimes get tough to do everything alone in a limited area, the award-winning BBW star wants to get an actual shooting space for herself to get out of her bedroom and do more on-location work with entire production teams.
Read More: Siri Dahl: Where is the Porn Performer Now?