As a documentary that lives up to its title in every way imaginable, Netflix's 'Money Shot: The Pornhub Story' can only be described as equal parts baffling, intriguing, as well as a bit haunting. That's because it actually gives us an insight into both the positive and negative realities of porn as an entire industry through its careful exploration of the titular adult entertainment platform. Amongst those to thus feature here to help navigate the same was none other than porn performer Siri Dahl — so now, if you wish to learn more about her, we've got the crucial details for you.
Who is Siri Dahl?
Although originally from Minneapolis, Minnesota, Siri reportedly went to high school and university in Texas, which is where she first realized she wanted to dip her toes in videoed sexual play. "I was a 19-year-old college student who had recently come out to my family and friends as a lesbian — though I [now identify] as bisexual… — when I bought a membership to the queer porn site," she once said. "I instantly became a huge fan… So my initial idea wasn't even to become a mainstream porn performer, but to experiment with other queer kinky people — and also, yes, to satisfy my own fantasies of exhibitionism."
Siri added, "By the time I actually moved to L.A. and performed in my first scene at 23 years old, quite a lot in my life had changed, and I embarked on the more "mainstream" porn career trajectory that I now enjoy. Having my inspiration as a performer rooted directly in the sex-positive queer porn movement has always informed my approach to performing and my career in general." It hence comes as no surprise she has always been rather vocal regarding queer issues, sexual health, as well as continued sex work, especially as it all allows people to learn more about themselves.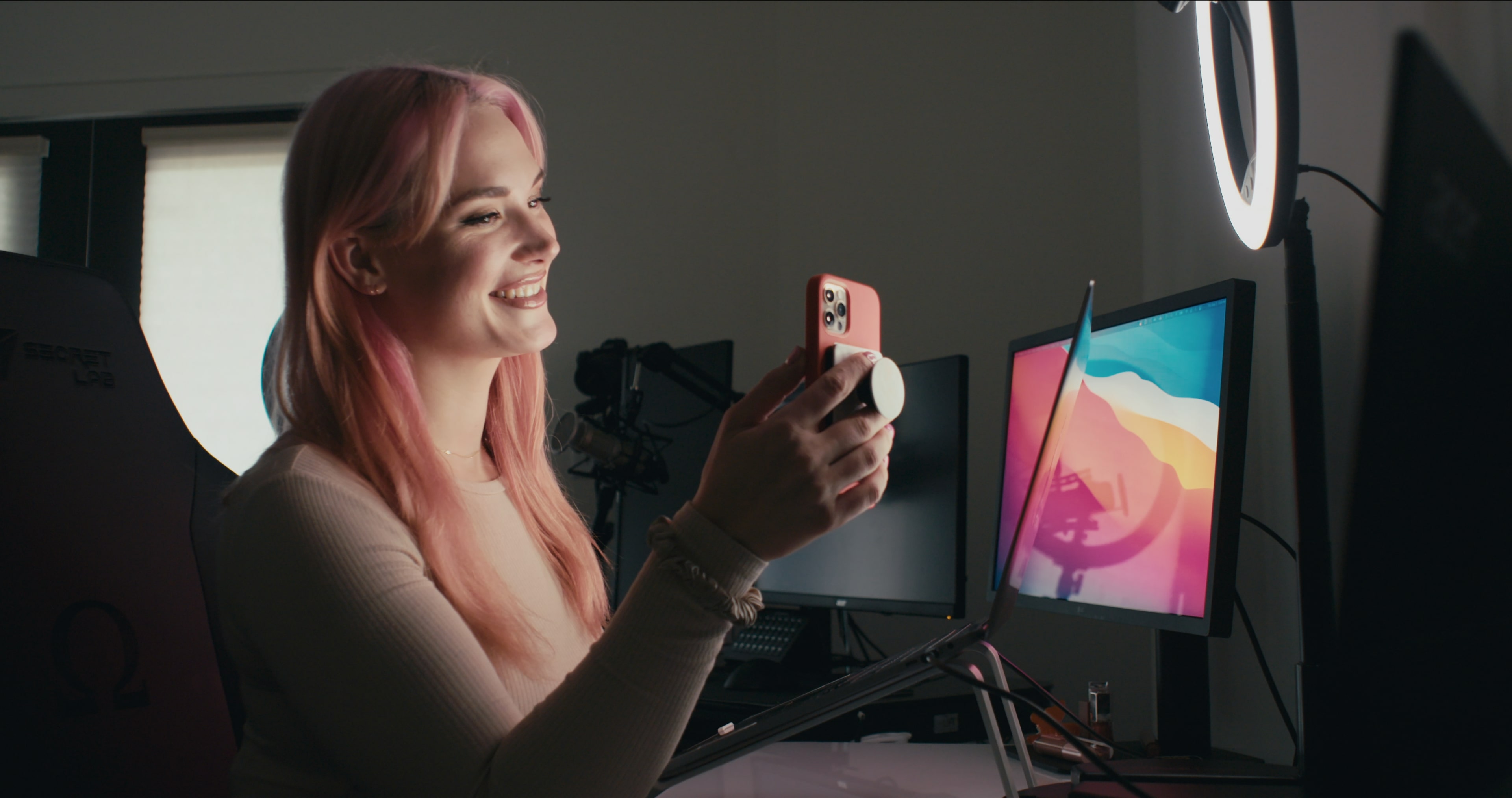 Therefore, of course, Siri hasn't shied away from speaking up regarding the Pornhub scandal either, and she clearly understands more needs to be done by sites to prevent actual exploitation. Whether it be permitting just verified users to upload videos, increasing moderation, or prohibiting downloads, she agrees with it all; what she doesn't agree with is shutting down erotic platforms. After all, they are a lot of people's livelihood, including hers — she knows first-hand what abuse is, yet she doesn't want anyone to go to extremes since she believes it would do more harm than good.
We should mention that Siri had actually "retired" from the industry for five long years before returning in 2020, with the reason being her own personal, mental, emotional, and sexual health. So during this off period, she got the opportunity to not only improve her familial connections but also work on herself by returning to school for a Bachelor's degree in Communications & Gender Studies. And once she decided to come back, it was as if she was "home again. The same place I was before; a little older, a little smarter, and definitely better prepared to navigate everything around me."
Where is Siri Dahl Now?
From what we can tell through her online presence, Siri is primarily based in Kentucky at the moment, but she does travel to different cities like Los Angeles for roughly one week each month for work. The truth is the 34-year-old ADHD-diagnosed explicit content creator is currently thriving in every sense of the term owing to the way she has learned to compartmentalize her profession into two parts. She focuses exclusively on her original work and her brand when at home, but when she's out of the city for professional studio shoots or collaborations, they remain her sole priority.
As for where you can actually find Siri, the proud Adult Time Ambassador is everywhere, whether it be OnlyFans, Loyalfans, ManyVids, Clips4Sale, Tumblr, ePlay, or CamSoda, among a few more. "I never want to put all my eggs in one basket, and I want my content to be easily available to my fan base, wherever they are," she once admitted. "I've grown a sizable community as a Twitch streamer too, and I achieved Twitch Partner status [in 2021], which is very hard to do as an adult performer."
She added, "I find that my fans love consuming my SFW content just as much as my NSFW content. That's awesome for me because it gives me a lot of ways to expand my business and interact with my fans without getting into sex-worker-burnout territory, which any performer knows is a very real thing."
Coming to her overall brand, Siri admits that even though she is a little unpredictable, fans can always expect her to be bisexual, genuine, loud-mouthed, opinionated, and an insatiable exhibitionist. Thus, her goal for the future is to continue on this path, evolve into a better brand as well as a performer, and place a stronger focus on studio roles, all the while maintaining personal relationships.
Read More: Noelle Perdue: Where is the Porn Industry Professional Now?