If there's one thing absolutely nobody can deny, it's that the April 26, 1999, homicide of English television presenter Jill Dando outside her own home left the entire nation baffled to its very core. After all, as carefully explored in Netflix's Marcus Plowright-directed 'Who Killed Jill Dando?', the 37-year-old was shot once in the head and her perpetrator has unfortunately still not been identified. So now, if you simply wish to learn more about the Metropolitan Police senior investigator of this nearly quarter-century cold case — Hamish Campbell — we've got the necessary details for you.
Who is Hamish Campbell?
It was reportedly back when Hamish was merely a young boy growing up in Stowe that he first developed a keen interest in law enforcement, only for it to continue expanding as the years passed. He thus evolved into a local police officer almost immediately upon high school graduation, just to pursue a Bachelor's in Police Studies from the University of Portsmouth a couple of years later. Then came the youngster's unsurprising decision to continue down this path to the best of his abilities, resulting in him being deemed one of the best investigators in London by the mid-1990s.
The truth is Hamish was on call on the morning of April 26, 1999, for the homicide unit at Kengisngton Police Station, so he was the one to rush to the scene when the news of a death came in. "I was told by my detective sergeant there'd been a stabbing down in Fulham," he candidly asserted in the original production. "…I was driving down there, and I got a phone call from my chief superintendent. He said to me, 'This case, this is going to be Jill Dando.' In most homicide cases, the detectives would not have known their victim at all, but in this case, almost everybody knew of Jill."
However, as soon as Hamish walked up to Jill's home, he realized she'd been shot with the clear intent to kill — there was a massive pool of blood, a bullet, and a casing right on her doorstep. He hence knew there'd be a lot of pressure from every angle to solve this matter quickly, especially considering the victim's near-celebrity status, yet he didn't let it affect too much of his work. Though there is one single thing he does admittedly regret: publicly releasing the e-sketch of a man whom witnesses claimed was running from the scene because he was not a sure-shot suspect.
Then came a myriad of dead ends, that is, until an old tip ultimately led to the arrest of Barry George in 2000, only for him to be tried, convicted, and later acquitted — his appeal had resulted in a retrial. Nevertheless, Hamish still deems him responsible: "We, as an ­investigation team, brought ­somebody before the courts and that's what we had to do… There's always been the view, in the media and elsewhere, that the police chose Barry George somehow as a scapegoat and for want of a better word, a patsy, for the ­investigation team because we couldn't solve it. That is ­somewhat insulting, and completely untrue, and wrong. If none of the things [about Barry] had emerged, he would never have been charged at all."
Where is Hamish Campbell Now?
Considering the way Hamish meticulously helmed Jill's murder case, it's actually no surprise he has been asked to oversee several other high-profile cases over his 4-decade-long career too. This includes Daniel Morgan's ax murder in 1987, the heinous matter revolving around notorious rapist Delroy Grant in 2009, the death of MI6 agent Gareth Williams in 2010, plus much more. In fact, it's imperative to note he served as the Detective Chief Superintendent as well as Head of Scotland Yard's Homicide & Serious Crime Command during the 2007 Madeleine McCann ordeal.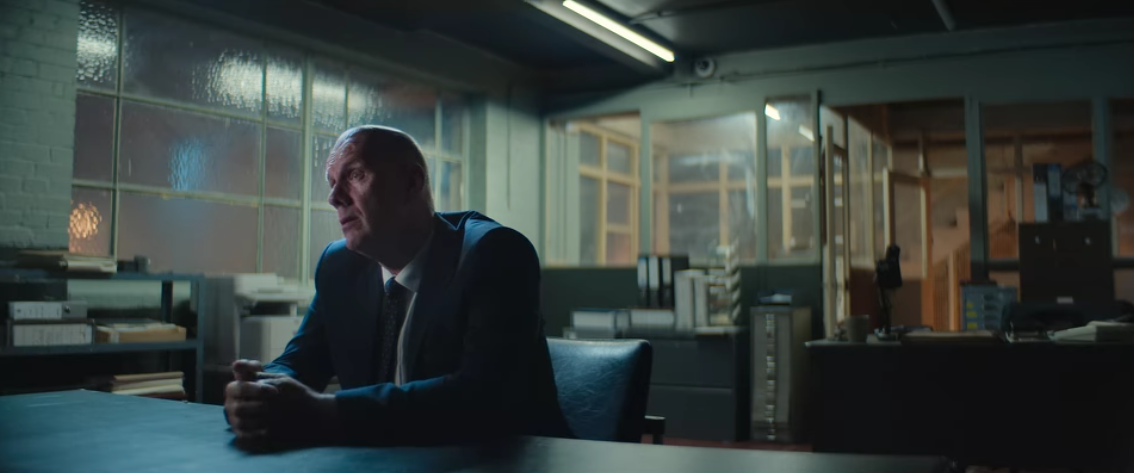 Coming to Hamish's current standing, it appears as if he parted ways with/retired from the Metropolitan Police in May 2013, just to relocate to Kingston, Jamaica, in the Caribbeans for good. This is reportedly where he thus continues to reside to this day, all the while proudly holding the professional title of Asst. Commissioner for the Independent Commission of Investigations (INDECOM). In other words, this former English officer is thriving in Jamaica at the moment by continuing to be a civilian law enforcement agent looking into distinct abuse, death, and injury cases each passing day.