'Big Brother' has made quite a name for itself through its interesting concept of gathering a group of contestants and making them stay together while being cut off from the rest of the world. With an intricate mixture of cultures, lifestyles, and habits in a confined space, the TV show is well known for its whirlwind romances, sudden altercations, and gripping drama.
While being followed by cameras every minute, the contestants are also judged on numerous criteria, including various competitions, which determines elimination. Hannah Chaddha joined the cast of 'Big Brother' season 23 and immediately generated interest and curiosity. With her increasing fan-following clamoring to learn more about the new reality star, let's find out everything there is to know about her.
Hannah Chaddha's Ethnicity: Where is She From?
Originally a native of Chicago, Illinois, Hannah was born and brought up in the United States. However, she has a mixed ethnicity as her mother hails from South Africa, and her father is an Indian. She is incredibly proud of her Indian roots; as she said in her student spotlight at Loyola Marymount University, "I make it a point to immerse myself in my father's culture through language, food, music, film, etc. I connect with my father's family–who I do not have the privilege of often seeing due to geographical differences."
Growing up in a loving Chicago home alongside a younger sister, Hannah had a wonderful childhood indulging in the exquisite cultures of India, South Africa, and the United States. Right from a young age, Hannah has been interested in reality shows, especially 'Real Housewives.' She even shares an interest in dancing, fashion, and traveling.
Hannah is a brilliant student and enrolled herself in the University of Illinois at Chicago after high school. At the age of 19, in May 2020, Hannah graduated Summa Cum Laude from her university with an Honors degree in Latin. She then enrolled herself at The Bioethics Institute of Loyola Marymount University to advance her career.
Hannah Chaddha's Age and Profession
At 21 years of age, Hannah Chaddha is described as a graduate student in her 'Big Brother' profile. While in her university, Hannah earned several accolades, including a General Chemistry Award in the academic year 2016-2017, a Liberal Arts and Sciences Merit Award in the 2019-2020 session, and a Liberal Arts and Sciences Undergraduate Research Initiative in the 2019-2020 academic session. She then decided to pursue a career in Bioethics as she had been interested in its interdisciplinary identity when applied to biomedicine.
Hannah even mentioned how her interest in the role of technology in our health and daily lives too pushed her towards taking the subject. Apart from studies, Hannah even worked as a stylist at a Chicago boutique and loved involving herself in the study of fashion, ultimately using her knowledge in her designs. She is also a professional hip-hop dancer with four years of experience under her belt. Dancing has always been important to the reality star as it has helped open numerous avenues for her as well as helped her relax and relieve stress.
Is Hannah Chaddha Dating Anyone?
Hannah Chaddha is extremely tight-lipped when it comes to her personal life. With limited to no presence on social media and no reports linking her to someone special, it seems that she is not seeing anyone at present. With an outstanding student career and the opportunity to compete in 'Big Brother,' it looks like Hannah has a bright future ahead. We want to wish her the very best for the same and hope she finds happiness and success every step of the way.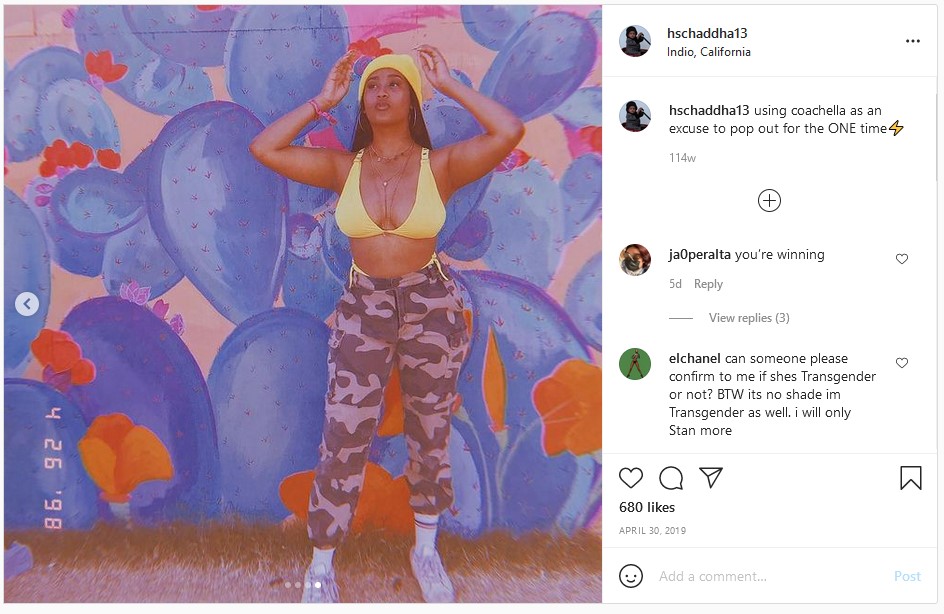 Read More: Claire Rehfuss From Big Brother: Everything We Know