Prime Video's 'Harlan Coben's Shelter' is thriller series that follows the story of a teenager who discovers that the town he lives in is full of secrets. He and his family had a great life, which was disrupted when they had a terrible accident. It claimed his father's life, and his mother was sent to rehab. Mickey had to move to Kasselton, where his father grew up, to live with his aunt. Here, he finds some shocking things about his father while looking into the mysterious disappearance of his classmate.
Digging for the truth makes Mickey realize that the seemingly quiet and boring town is full of mysteries and has a history of disappearances and unsolved cases. Kasselton becomes a character in itself as it morphs with the story's progression. If you are wondering whether Kasselton is a real town or based on one, here's what you need to know about it.
Is Kasselton A Real Town?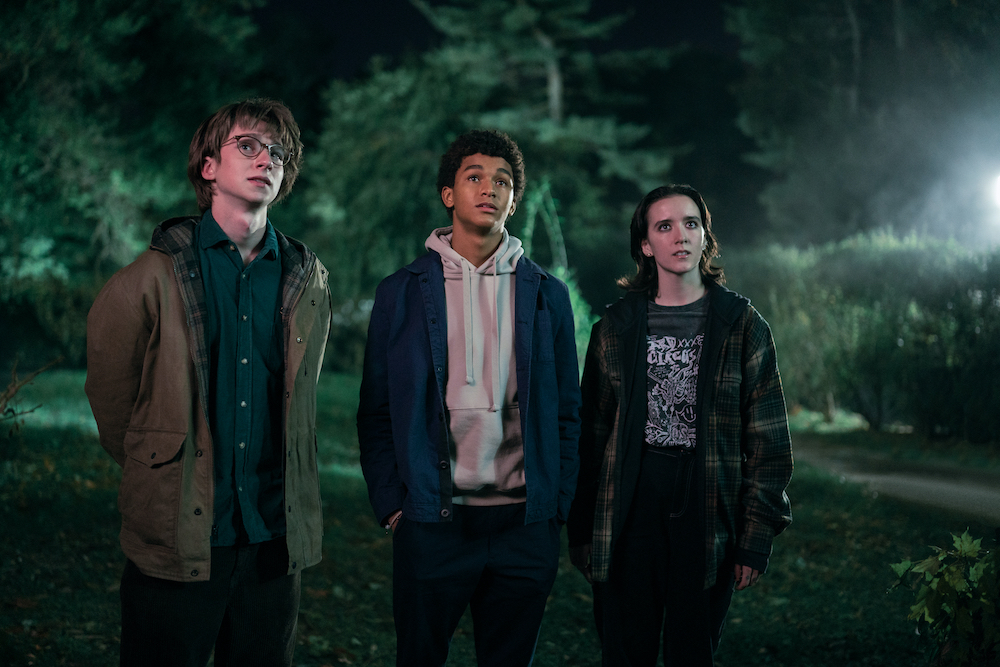 Kasselton is a fictional town that features in Harlan Coben's YA book series featuring Mickey Bolitar. It is located in the state of New Jersey. Coben is believed to have modeled it around his own hometown, Livingston. Coben was raised here and is known to have used the town as the inspiration in several of his novels.
While 'Shelter' takes place in the fictional Kasselton, the process of bringing it to the screen led the cast and crew to film it in the place that inspired it. A lot of scenes in the Prime Video series were filmed in Livingston. Scenes featuring Kasselton High School were filmed in Livingston High School. Basketball is an important factor in Mickey's life, and the show features several scenes on basketball courts. These were filmed in the township-owned basketball courts. Apart from this, several other places across New Jersey were used as filming locations to make Kasselton feel as real as possible.
Harlan Coben, who lives in New Jersey, has usually set his stories in small towns of New Jersey. Explaining the reason behind this choice, the author said: "New Jersey is this very dense state jammed between New York and Philadelphia. With a little bit of a chip on its shoulder. A little bit of a complex. It's dense and diverse. I think there is something to that," he said, adding that keeping the stories in his home state keeps him in touch with his roots.
While Coben may have modeled Kasselton around Livingston, the fictional town has a life of its own and offers quite a different vibe from its real-life counterpart. Considering this, we can say that Kasselton has some roots in reality, but it takes quite a turn when it comes to secrets and mysteries, becoming a character of its own.
Read More: Is Shelter Based on a True Story?