Although relationships are a lot of hard work due to the level of trust, communication, and expectations involved, having a similar cultural or faith-based background definitely makes a difference. This much is actually something Netflix's 'Matchmaking' franchise perfectly evidences, especially as it follows singles from across the globe as they strive to find love within their community. Amongst them was Harmonie Krieger in 'Jewish Matchmaking' — so now, if you simply wish to learn more about her as well as her current standing with suitor Ben, we've got the details for you.
Harmonie and Ben's Jewish Matchmaking Journey
From the moment Harmonie first came across our screens with her hopeful eyes, massive smile, and bubbly personality, she made it clear she was not one to settle because she knew her worth. After all, the New York-born, Los Angeles-based public figure might've been in her mid-40s, but the blend of her wild, fun, classy, sophisticated, and fit lifestyle made her much younger in spirit. The fact she wants to have a family one day certainly plays a role in this too, so even her necessary requirements in a partner included him being passionate, loving, kind, and family-oriented.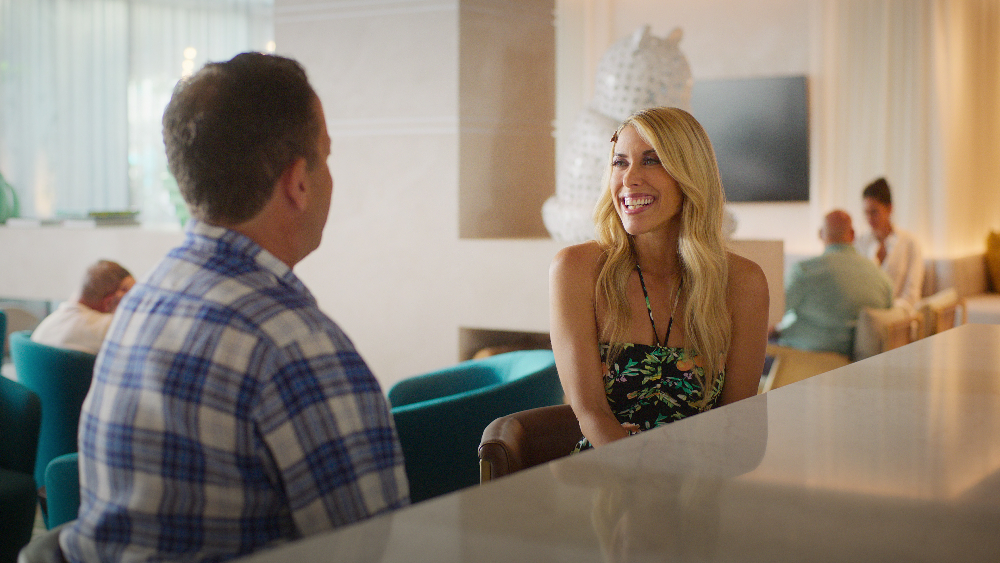 The truth is Harmonie grew up as a single child in a non-tradition Jewish household, yet she now celebrates all High Holidays since she genuinely appreciates the cultural aspects behind them. She thus describes herself as an empathetic, spiritual being with a "hippie vibe" rather than a religious one, and that's also why she hopes to find someone whose core values align with her own. Plus, she admittedly feels way "more taken care of when I am with a Jewish man, and I think it's important for me to feel that way… I definately want someone that adores me and I adore them."
"I do feel immense amount of pressure," Harmonie expressed at one point in the series. "You're supposed to, as a Jewish female, be married and have children and all of the things by a certain age… You know, I'm so grounded in who I am, but I worry that is it too late?" She was hence positively surprised when she got matched with university professor Aron Temkin, whose communicativeness, openness, as well as treatment of hers were nearly perfect. However, she chose to amicably end their bond following two dates because she just didn't feel the fiery, romantic spark, which was subsequently the case with Delray Vice Mayor Adam Frankel as well.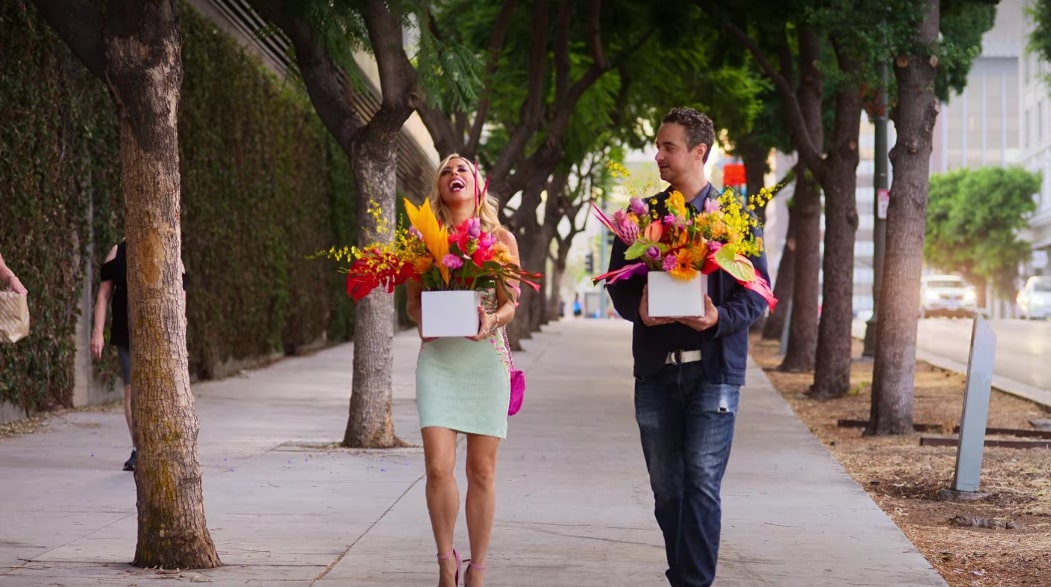 Then came Ben, a Californian personal coach Aleeza Ben Shalom had specifically handpicked for Harmonie upon understanding not only her preferences but also her heart's deepest desires. Their first date was actually at Flower School to design a bouquet, where they managed to be vulnerable in unprecedented ways — from their mistakes to their aspirations, they discussed it all. The fact they were able to have easy moments, laugh, and briefly tease one another were massive plus points as well, driving them both to be cautiously yet joyously optimistic by the end.
Are Harmonie and Ben Still Together?
"I like the features," Harmonie candidly stated in a confessional after meeting Ben for the first time. "…Six feet tall. Love that. Is it what I would've cultivated in my dreams? I don't know, but it was close enough to where I felt, wow, you're actually on the same page [in looks]… The spark is TBD, but [Ben] is the kind of guy that is going to be with you in life as your partner, going to support you… He's not the bad boy; he's the good guy." On the other hand, Ben said, "My first impression of Harmonie, other than the fact she's beautiful, she's bubbly, happy. She seems like the kind of person who can have fun doing almost anything, and that's a key quality for a life partner."
Unfortunately, though, from what we can tell through their social media platforms, it doesn't appear as if Harmonie and Ben were able to make their possible romantic connection last for long. Neither of the Los Angeles residents has confirmed or denied their relationship status as of writing, but the former's recent posts do indicate she's single, yet she's grateful for the matchmaking process. That's because it has admittedly taught her much more about not just herself as a Jewish woman, entrepreneur, motivational speaker, and podcaster but also the world in its entirety.
Read More: Are Ori and Karin From Jewish Matchmaking Still Together?