'Mission: Impossible – Dead Reckoning Part One' is a "test screening" for Christopher McQuarrie, Tom Cruise, and their team to make 'Dead Reckoning Part Two,' revealed Hayley Atwell, who plays Grace in the two films. Atwell opened up about her experience of joining the 'Mission: Impossible' franchise and working on the two 'Dead Reckoning' films with Josh Horowitz for the latter's podcast, 'Happy Sad Confused.'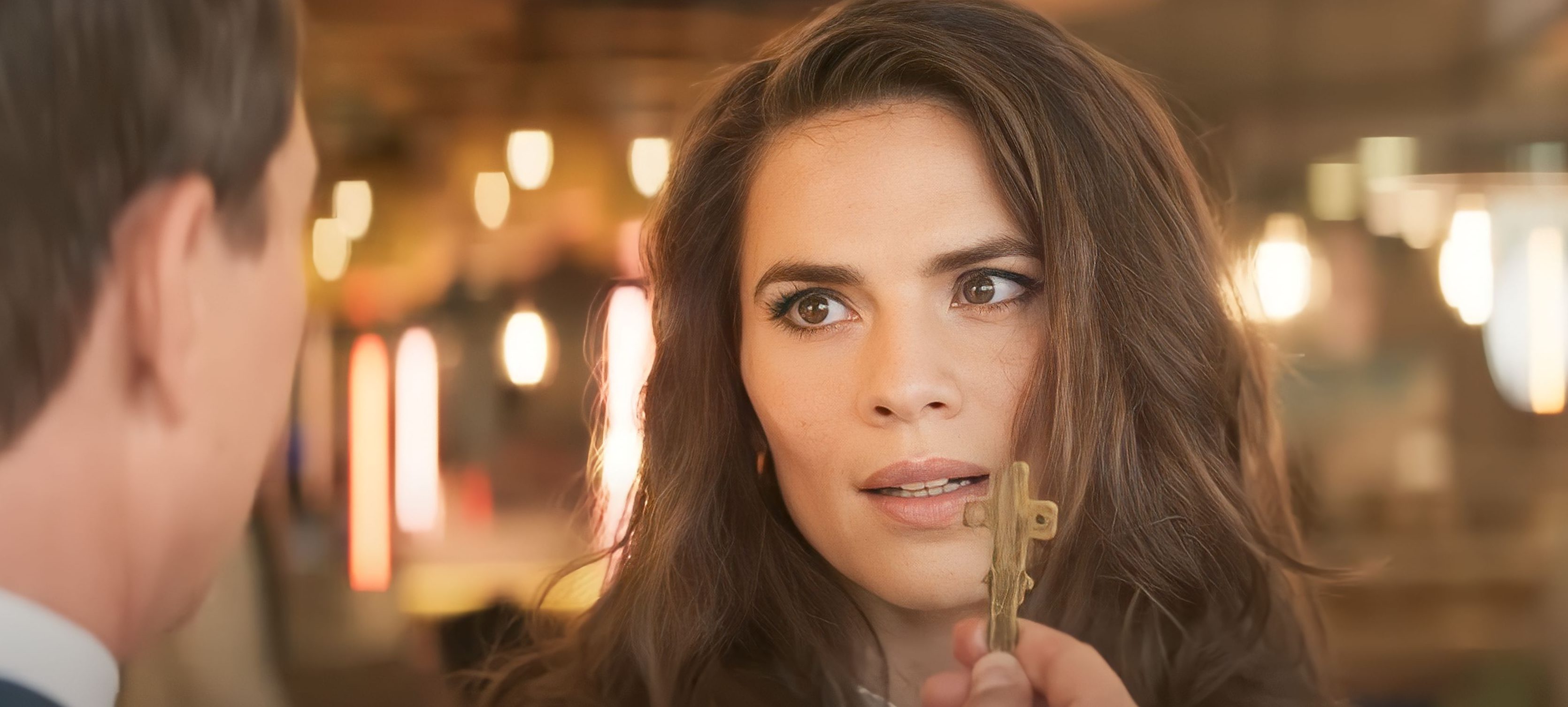 "I think also what they [McQuarrie and Cruise] are doing is they are wanting to see the audience reaction to it ['Dead Reckoning Part One']. This is all for the audience. 'Are you not entertained,' that's what they say to each other," Atwell shared. She described the process as "test screening in real-time." "I had dinner with Tom last night and he was like, 'Eight is phenomenal.' He said, 'It's gonna be, oh my God.' And you believe it and I believe it and what they have already shot is so emotional and this one really sets up what will happen next. That's what I am gauging," the actress added.
Atwell also talked about what will happen to her character Grace in the upcoming eighth film in the 'Mission: Impossible' franchise. "It is an origin story of her [Grace], this first one ['Dead Reckoning Part One']. The shift she makes of her own value system in this towards the end is huge, which is so great, but then the next thing is going well, how do I make sure that she doesn't plateau there now and just stay there? What becomes her next skill set or how does she develop and that's kind of, that will be up to me but that also would be up to us discussing it. Now that she is in, we don't want to be like, 'Oh no she is in and she does this.' It's got to feel that it has again this kind of forward momentum," Atwell added.
In addition, Atwell discussed her experience of working on the 'Dead Reckoning' films without a ready script. Since Atwell entered into the world of film with a background in theatre, the actress is comfortable with a finished screenplay, which was non-existent in the sets of the two 'Dead Reckoning' films. "[…] what I did have was trust. I trusted McQuarrie and Tom every step of the way and I trusted Wade Eastwood and Sam Eastwood, who trained me throughout this. […] I knew they were so hardworking and they have this way of going, 'It's not like we want to shoot a script, we want to shoot a movie,'" Atwell further added in the interview.
The shooting of 'Mission: Impossible – Dead Reckoning Part Two' was initially planned to resume in August, as revealed by Simon Pegg, who plays Benji Dunn in the franchise. "We are in the midst of doing two in a row. We have stopped filming now so that they can finish 'Dead Reckoning Part One' and we go out on a big press tour. […] And we go back to shooting in August and we complete '[Dead Reckoning] Part Two,' which will be out next year," Pegg told Jason Bateman, Sean Hayes, and Will Arnett on the 'SmartLess' podcast. However, filming of the movie is affected by the ongoing SAG-AFTRA strike and the same is expected to get postponed until the strike is over.
Read More: Movies Like Mission: Impossible