The shooting of Tom Cruise-starrer 'Mission: Impossible – Dead Reckoning Part Two' is set to resume in August 2023, revealed Simon Pegg while talking to Jason Bateman, Sean Hayes, and Will Arnett on the 'SmartLess' podcast. According to the actor, the filming of the same was paused for the cast to join director and co-producer Christopher McQuarrie to promote 'Mission: Impossible – Dead Reckoning Part One,' which is slated to release on July 12, 2023. The renowned English actor and comedian plays Benji Dunn, an IMF technical field agent and invaluable member of protagonist Ethan Hunt's team.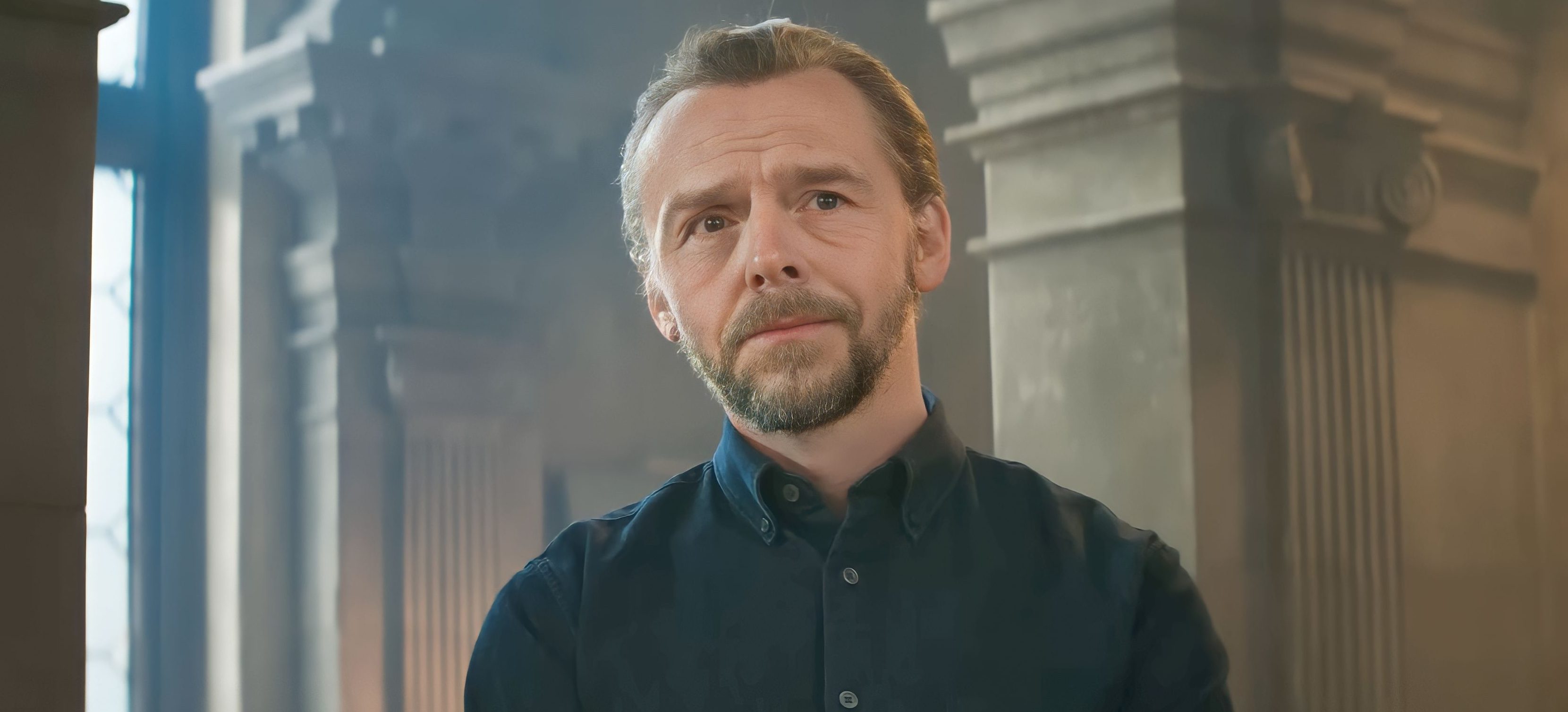 "We are in the midst of doing two in a row. We have stopped filming now so that they can finish 'Dead Reckoning Part One' and we go out on a big press tour. […] And we go back to shooting in August and we complete '[Dead Reckoning] Part Two,' which will be out next year," Pegg told Bateman, Hayes, and Arnett.
Earlier, rumors were spread that the shooting of the film was stopped due to the WGA strike following a misinterpreted interview of McQuarrie. Reports then revealed that it isn't the case, now further clarified by Pegg. The filming locations of the eighth 'Mission: Impossible' film reportedly include the United Kingdom, Malta, South Africa, and Norway. The shooting of the film also took place on a U.S. aircraft carrier in the Adriatic Sea.
Pegg also talked about McQuarrie's filming process, specifically without a ready script ahead of the production. "We don't really have a script. It's a strange way of working. We kind of make it up as we go along. […] Chris McQuarrie, who is a genius at sort of like solving problems, he will come up with a connective tissue so as to grow the story kind of organically, as we go. We get pages on the morning of shooting stuffs," the actor added. Pegg described McQuarrie as a "brilliant" writer who somehow "thrives in that situation."
In the same podcast, Pegg also revealed that J. J. Abrams cast the actor in 'Mission: Impossible III' after watching the former's acclaimed performance in Edgar Wright's celebrated film 'Shaun of the Dead.' "Because of 'Shaun.' Me and Edgar were writing 'Hot Fuzz' and the phone rang and it was J. J. Abrams and he just sort of literally said, 'Hey, do you wanna come and be in 'Mission: Impossible III?' And I said, 'Yeah, okay, why not,'" the actor further said.
Pegg also didn't forget to commend his co-star Tom Cruise for the stunt sequences he commits to. When Bateman asked the English actor about the "level of astonishment" on the sets of 'Mission: Impossible' and 'Star Trek' films, Pegg revealed that the same is probably greater while filming the former films because of "the stuffs Tom Cruise does."
Read More: Movies Like Mission: Impossible