Created by Michael Waldron, 'Heels' is a Starz drama series that focuses on indie professional wrestling. The plot follows brothers Jack (Stephen Amell) and Ace (Alexander Ludwig) Spade as they try to keep their father's legacy alive. The narrative is predominantly set in the small town of Duffy, Georgia, where Jack and Ace's father, Tom, used to run the Duffy Wrestling League until his suicide. Season 2 episode 1, titled 'Ten-Bell Salute,' is primarily set in the past in the aftermath of Tom's death. Here is everything you might want to know about the ending of 'Heels' season 2 episode 1. SPOILERS AHEAD.
Heels Season 2 Episode 1 Recap
The second season begins in the present, with several characters dealing with the aftermath of what just happened. At the South Georgia State Fair, as the crowd started throwing Kleenex into the ring at Gully's urging, Jack admitted to Ace that he had orchestrated the previous incident involving Kleenex. Ace subsequently imploded on his brother and started hitting him for real until Crystal intervened and defeated them both to win the championship. When Gully tried to enter the ring, Wild Bill, who had earlier defecated in his pants, stood up and stopped him.
Ultimately, the night is a massive success for DWL, and they now have a new star in Crystal. As the others celebrate, Ace leaves the stadium angrily, feeling betrayed by his brother's actions. Meanwhile, Jack, who doesn't know about his brother's departure, looks for him in the arena. The narrative then shifts to the past right after Tome's death and depicts how the brothers came to lead the promotion.
In the flashback, Jack arrives at his father's home to find Ace on the ground, sobbing. Jack turns and discovers Tom's body. Tom shot himself in the head earlier because of the financial woes involving DWL. Ace woke up because of the gunshot and found the body.
Even though Tom never achieved the fame he craved, he was a local celebrity and a valued member of the community. Almost the entire town attends his funeral, sharing the grief of the Spade family. Tom's widow, Carol, knows exactly the toll sports entertainment took on her husband and the role it played in his suicide. As a result, she is not the gracious host the world wants her to be. But her sons are there, and they do their best to make up for it. Bill arrives and speaks to Carol outside. She doesn't want the successful pro-wrestler at her husband's wake and take the limelight from him even after his death, and it seems Bill agrees with her.
Elsewhere at the wake, Staci and Ace connect over their shared grief and their relationship with Jack. The wrestlers who used to work for Tim know that the promotion will shut down soon and suggests that they hold a ten-bell salute for the man. Like other episode titles in the series, this is inspired by a pro-wrestling term. Ten-bell salute is an honor given to a wrestler who has just passed away.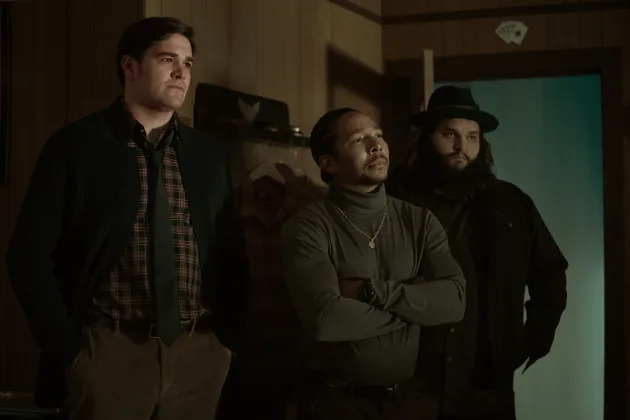 Jack has spent his entire life in his father's shadow. Tom rejected virtually every suggestion Jack made. His mother and Willie believe it will be better if the Spade family leaves the wrestling business. Jack doesn't entirely agree with them, but it seems that he is mostly afraid of failing like his father. After speaking to his wife, he decides to hold one last DWL event, celebrating his father's life and informs the wrestlers.
Tom didn't want Ace to join the business and convinced him to focus on football instead. As he has gone nowhere with it, Ace feels like he has failed his father. He convinces Jack to let him take part in the event. He has never stepped inside a ring as a pro wrestler, but after Jack reluctantly agrees to his proposal, Ace takes to training like fish to water.
The event is a massive hit. The final match is between the brothers, and Ace appears before the crowd in his late father's costume. His eventual victory is celebrated with a roar by the audience, and a star is born. Afterward, Jack tells Ace he wants to keep DWL going and asks for help.
Heels Season 2 Episode 1 Ending:
What Did Tom's Letter to Jack Say?
After Tom's death, while they were in his office, Willie found a letter addressed to Jack, who almost snatched it out of her hand, demanding to know whether she read it. This prompts Willie to point out that she just found it.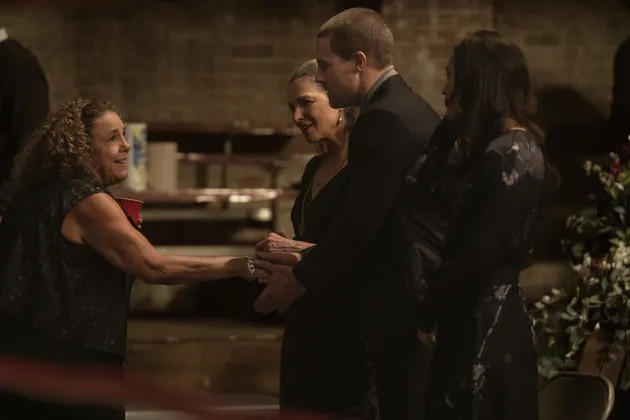 Toward the end of the episode, it is revealed in a scene set in the present that Jack hasn't read the letter all this time. But now, after returning to an empty home and knowing that he has probably messed things up with his brother, Jack finally pulls the note out of the envelope, only to learn that his father told him to take care of his younger brother. That is Tom's last word to his eldest. Just earlier, Jack admitted to his wife that he struggles with the fact that he doesn't miss his father. The revelation that he failed to uphold his father's last request to him will emotionally burden him further.
Where is Ace Heading?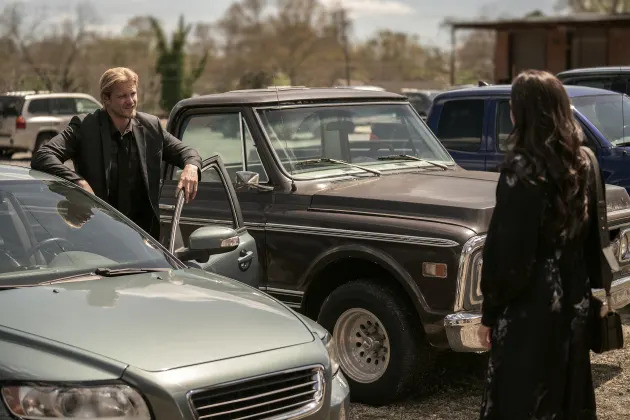 After leaving the arena, Ace goes to pick up his father's pro-wrestling things before driving off. It's safe to assume he is not returning to the Florida Wrestling Dystopia, Gully's promotion. That bridge has been burned down for good, and there is no way he can go back there. The only path that remains open to Ace is forward. It's possible that he is going on the search for better opportunities, but it's more likely that he wants to get away from Jack and DWL, at least for now.
Read More: Is Heels Based on a True Story?