Unwavering ambition upturns lives in Starz's 'Heels.' The drama show revolves around the close-knit community of a small town in Georgia and follows the story of Jack and Ace, two brothers who happen to be each other's rivals. As one takes the role of villain, or "heel," the other serves as a hero and is called "face." To win over their late father's legacy and vie for nationwide attention, the two brothers play out scripted pro-wrestling matches and keep everyone fooled. Created by Michael Waldron and Mike O'Malley, the series invokes several dilemmas and dives into the irreverent influence of fame, rivalry, and contempt.
The show features compelling performances by Stephen Amell, Alexander Ludwig, Alison Luff, Mary McCormack, Kelli Berglund, Allen Maldonado, and James Harrison. With two brothers going head to head at each turn, 'Heels' does not just look at the all-encompassing obsession with the top spot but also unfurls the travesty of a family saga. So, if the conflict between siblings that culminates into a bitter rivalry intrigued you just as much, here is a list of similar recommendations. You can watch several of these shows, like 'Heels' on Netflix, Hulu, or Amazon Prime.
8. Young Rock (2021-2023)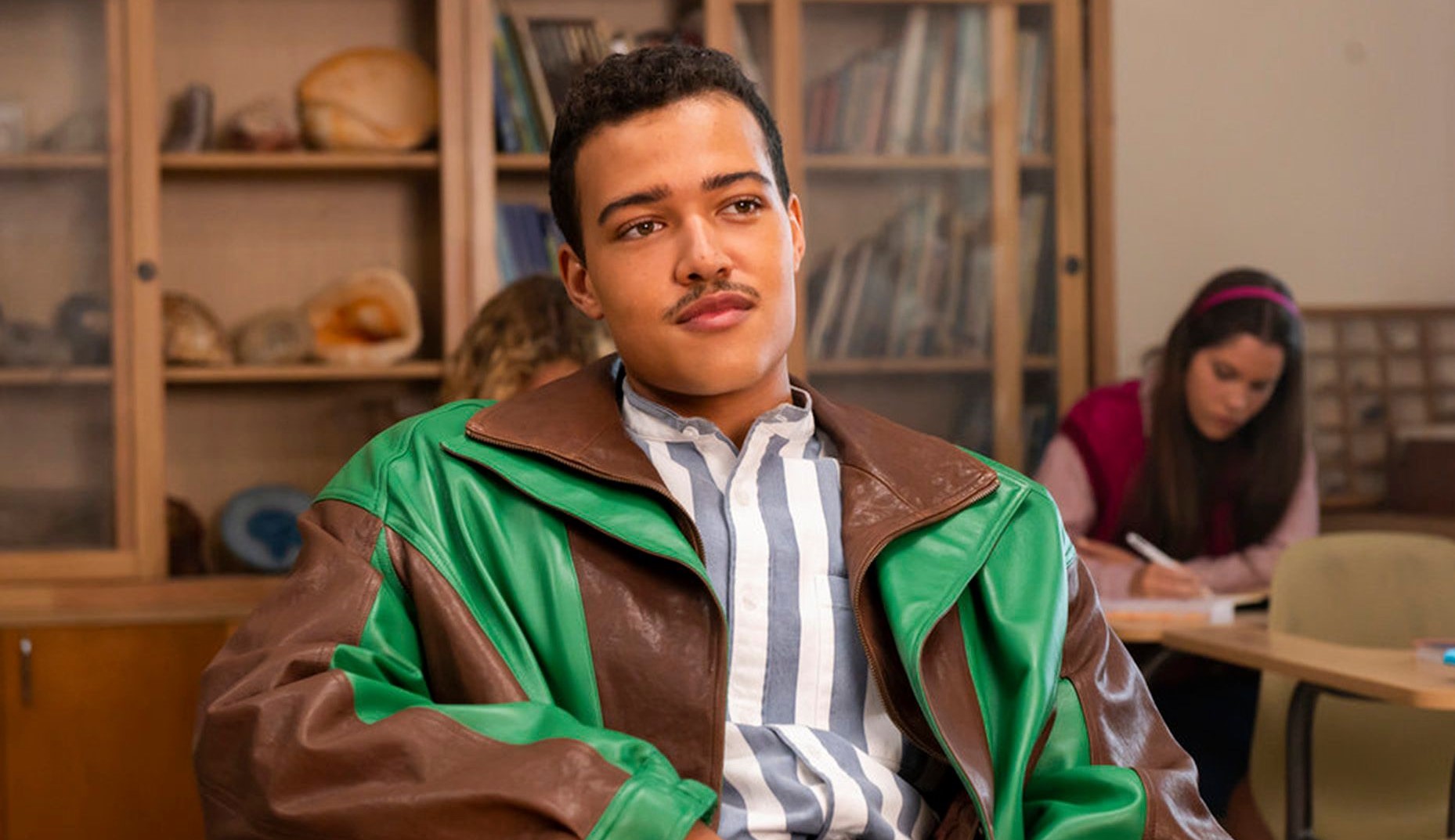 Albeit a sitcom, 'Young Rock' features the instrumental years of Dwayne "The Rock" Johnson's life that eventually led him to become a prominent professional wrestler. While the series may not resemble the tribulations of the two brothers in 'Heels,' it still features the trials he had to face as a young man. From struggling with bullying to figuring out his identity, Dwayne's story features several significant themes. Hence, even though his adversary wasn't his kin, it still features many pertinent subplots, making this story of a star-in-the-making equally entertaining.
7. Kingdom (2014-2017)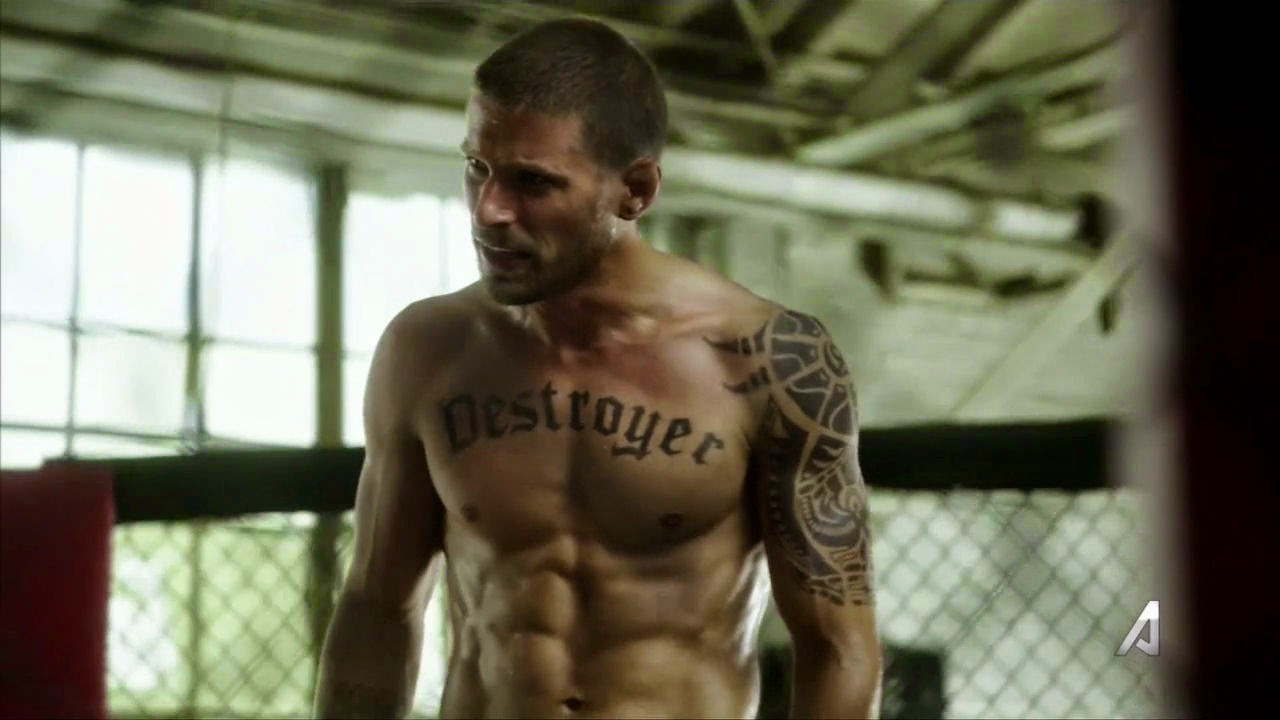 Another sports drama series that zeroes down on tumultuous family dynamics, 'Kingdom' follows the story of a retired MMA fighter, his two sons, and his girlfriend, who run a fighting gym in Los Angeles together. However, things quickly turn sour when a troubled fighter from their past returns to train at their establishment.
Created by Byron Balasco, the series features performances by Frank Grillo, Kiele Sanchez, Matt Lauria, and Jonathan Tucker. Much like Jack and Ace's troubled secrets in "Heels,' 'Kingdom' also features a compelling storyline that invokes the trials people face on account of botched familial relations, making this the right show to watch next.
6. Friday Night Lights (2006-2011)
'Friday Night Lights' is a drama show that revolves around the lives of the Dillon Panthers, a nationally renowned high school football team, and their head coach Eric Taylor. Also set in a fictional town with a close-knit community in rural West Texas, the drama dives into the deep-seated social issues encompassing small towns.
In addition to dealing with change, the students find themselves at the receiving end of racism. With social issues like poverty and lack of privilege, the show maps several struggles of young athletes. Just as 'Heels' features the overarching impact of sports in a small town, 'Friday Night Lights' features the unrivaled appeal of football in a Texan town, making this the right show to watch next.
5. Bloodhounds (2023)
Like 'Heels,' 'Bloodhounds' is an action-packed series that features two male protagonists on a mission. However, Kim Gun-woo and Hong Woo-Jin aren't engaged in a bitter rivalry, unlike Jack and Ace. Instead, the duo helps people trapped by the menacing spell of loan sharks. When the pandemic strikes and people begin losing their jobs, private loan businesses balloon and make good profits during the global financial crisis.
The story follows two ex-Marines boxers partnering to take down a loan shark who has set out to destroy small businesses. Starring Woo Do-Hwan and Lee Sang-Yi, 'Bloodhounds' features drama, action, and a gripping storyline. So, if you were fixated by the spell of drama and infighting in 'Heels,' you'll find this duo's fight for justice equally engaging.
4. Blue Demon (2016-2017)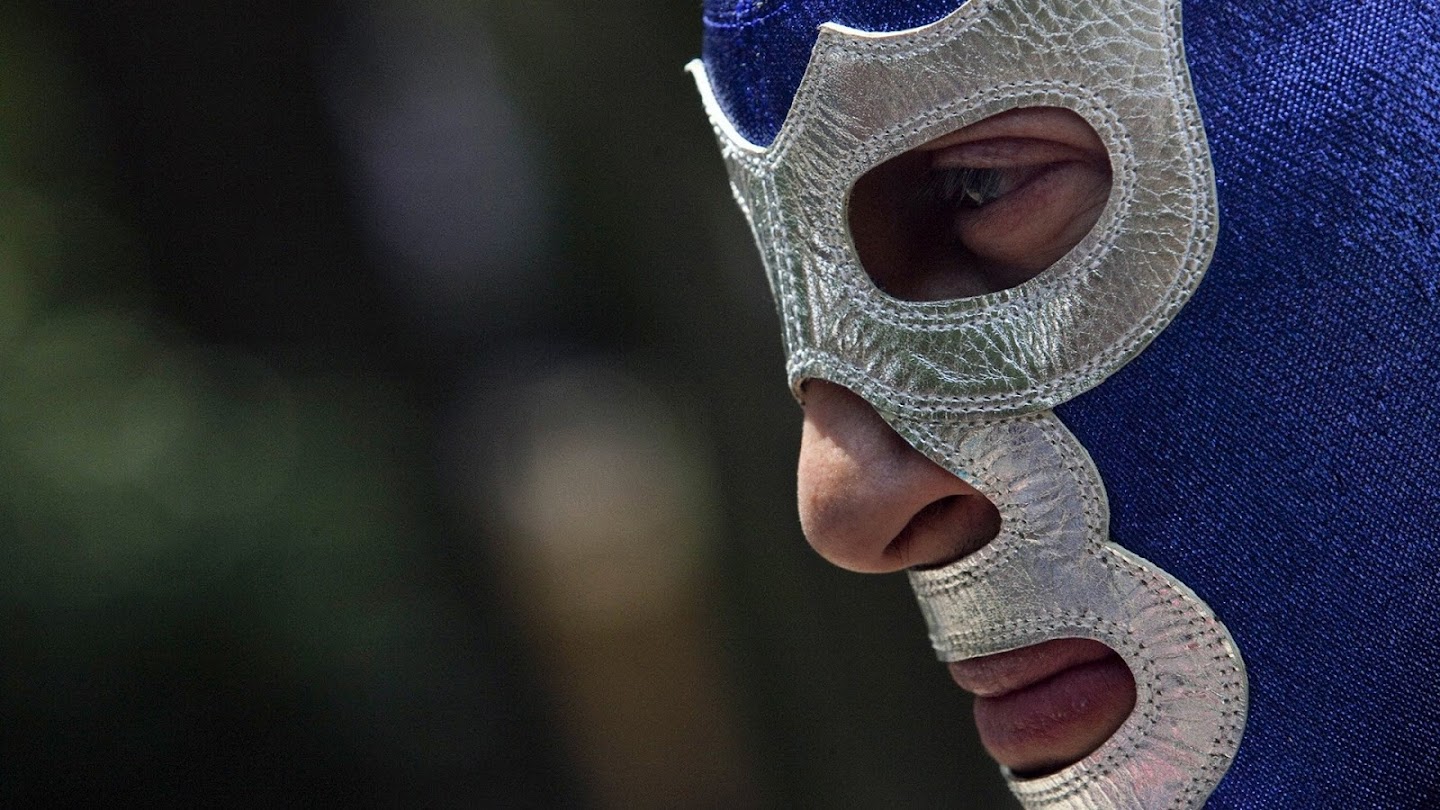 Another show that uncovers the vitality of legacy, 'Blue Demon' features the story of the renowned Mexican wrestler Alejandro Muñoz Moreno, known by his alias Blue Demon. Swiftly climbing the road to success, the series maps the journey of the legend who refused to be unmasked in reality. While Alejandro had never revealed his face to the public, the series traces the origin story of the man and how he rose to fame.
Starring Tenoch Huerta, Ana Brenda Contreras, Ianis Guerrero, and Alejandro de Marino, 'Blue Demon' also taps into the reverence of sports. Just as Jack and Ace script their matches and refuse to reveal the truth in 'Heels,' 'Blue Demon' also focuses on the journey of a man who never yielded his true self to the public. So, if you were fascinated by the two brothers vying to fulfill a legacy, you'll be equally intrigued by the story of a man on a quest to solidify his name.
3. Fight For My Way (2017)
The overwhelming power of ambition and passion takes center stage in this Korean drama show. Starring Park Seo-Joon and Kim Ji-Won, 'Fight for My Way' follows Ko Dong Man, a former taekwondo player whose fame as a rising star is cut short due to a painful past. Now, a nameless mixed martial arts fighter, he tries to overcome countless trials and tribulations and rise to the top.
As Ko tries to navigate the roadblocks in his path, he gravitates toward his childhood best friend. With romance, drama, and dreams, 'Fight for My Way' features the riveting and gripping influence of a person's aspirations. So, if you found Jack and Ace's consistent strive to emerge victorious in 'Heels' immersive, this drama show will offer several similar themes.
2. GLOW (2017-2019)
Unlike the bitter rivalry that manifests as mutual sabotage in 'Heels,' 'GLOW' follows the story of a group of women who are a part of the 1980s syndicated women's professional wrestling circuit known as the Gorgeous Ladies of Wrestling. Each member brings something unique to the table, but it isn't their ability to win in the ring that binds them together. Instead, the show dives into the ludicrous ways in which the women overcome travesty and embark on a new path in life.
Set in the '80s, 'GLOW' features women's rise in spaces built by men and for men. As the ladies come together to tilt the scales in their favor, drama and comedy naturally follow. Created by Liz Flahive and Carly Mensch, the show features Alison Brie, Betty Gilpin, Marc Maron, Sydelle Noel, and Britney Young. Much like 'Heels,' 'GLOW' also features the incredible magic of professional wrestling, making this the perfect show to binge-watch!
1. One Tree Hill (2003-2012)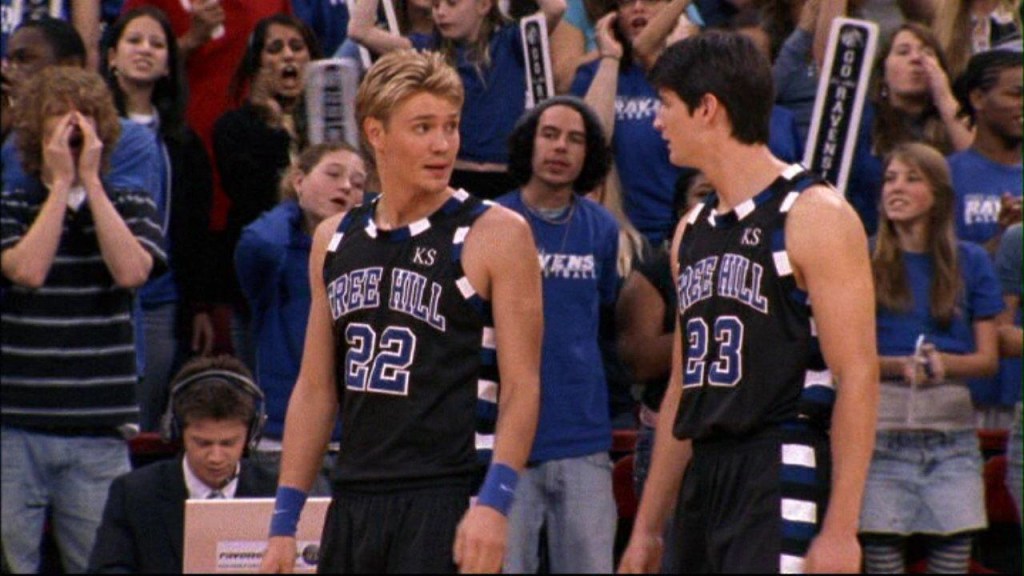 Yet another series that pivots the vitality of sports in a small town, 'One Tree Hill,' follows the story of two half-brothers Nathan and Lucas Scott, who are thrust into competition against their will. While Nathan grows up endowed with a suitable upbringing and naturally becomes a rising basketball star, Lucas is blessed with natural talent that he continues to hone without any external help.
When the two brothers cross paths, a bitter rivalry ensues on the basketball court, slowly transforming into something else. With equal parts drama, romance, and heartbreak, 'One Tree Hill' and 'Heels' share several thematic parallels. Starring James Lafferty, Chad Michael Murray, Bethany Joy Lenz, Sophia Bush, and Hilary Burton, 'One Tree Hill' features the same story of sports and sibling rivalry that makes 'Heels' so immersive, making it the top pick of this list.
Read More: Where is Heels Filmed?