Korean TV shows have a special place in people's hearts, especially those who like syrupy tales about love and relationships. However, a variety of content from South Korea has taken the world by storm in recent decades. Be it dark thrillers, romantic comedies, action-packed shows, sitcoms, or historical dramas – Korean TV series undoubtedly belong to a category of their own. Therefore, fans constantly seek out options on different streaming platforms that are available to us. And in case you are looking for Kdramas on Amazon Prime, we've got a list of excellent recommendations!
10. The Crowned Clown (2019)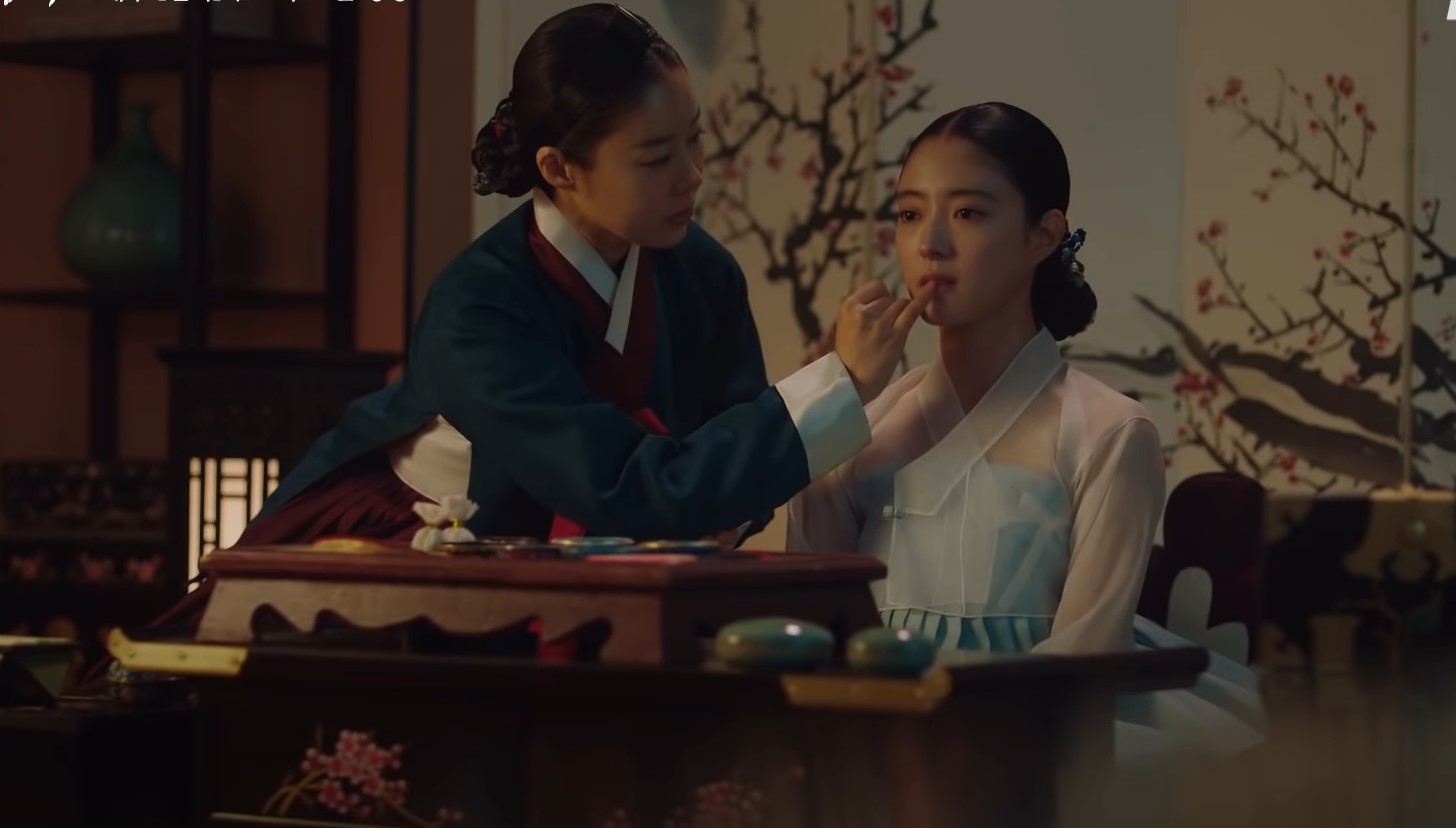 Partially based on the true story of Joseon's fifteenth king, Gwanghae, and the 2012 movie 'Masquerade,' 'The Crowned Clown' is set in Korea's mid-Joseon period and follows King Yi Heon, as he hatches a plan to escape an assassination attempt. Weary from the power struggle and anxious to save his life, the king locates the clown Ha-seon, who looks exactly like him, and puts him on the throne. Naturally, the responsibilities overwhelm Ha-seon initially, but once he starts to settle in, he begins waging a unique kind of warfare against the enemies and even wins over several nobles as his allies, who marvel at the sudden change in the king's behavior. However, with Ha-seon seemingly doing a better job than Yi Heon, it remains to see how the kingdom will react once the real king decides to reclaim his throne.
9. Signal (2016)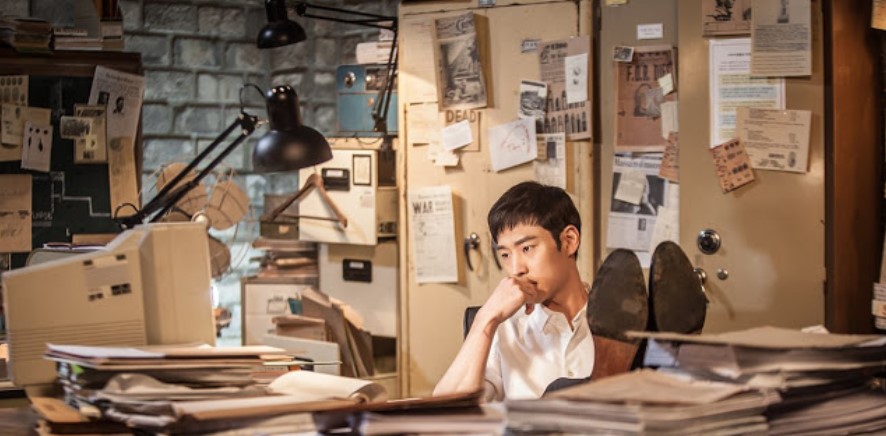 An interesting fantasy police-procedural TV drama, 'Signal,' follows Park Hae-young, a criminal profiler, who suddenly comes across a mysterious walkie-talkie in the street. Although wary at first, Park's curiosity soon gets the better of him, and he uses the device only to realize that the voice on the other side belongs to Lee Jae-han, a police officer from the past. Surprisingly, once Park and Lee realize that once they put their brains together, they are able to solve the most complex of cases. Hence, Park, along with Detective Cha Soo-hyun, starts the Seoul cold case squad, through which they, with the help of Lee, solve several mind-bending cases. In return, Park also helps Lee solve the latter's cases, but this changes events in the past and leads to further complications.
8. Hotel Del Luna (2019)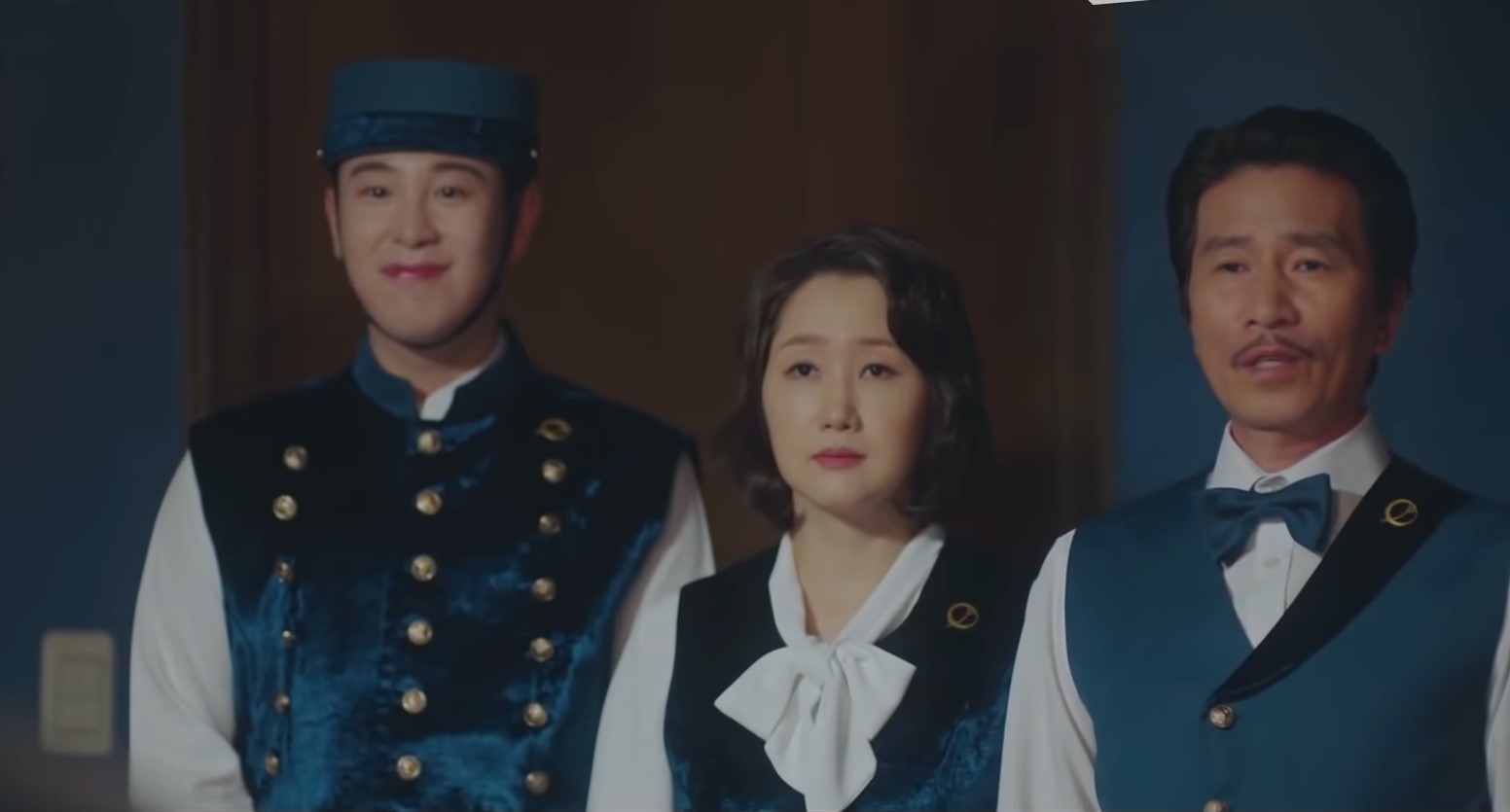 An interestingly Korean fantasy drama, 'Hotel Del Luna' follows Jang Man-wol, the owner of Hotel del Luna, as she goes about tending to the strange hotel. While Hotel del Luna, aka Guest House of the Moon, is a supernatural hotel that provides shelter to souls who have unfinished business on Earth before moving into the afterlife, we come to know how Jang Man-wol's past sins have bound her to the hotel forever. As the hotel needs a human general manager to help interact with the world of the living, Jang cuts a deal in which a young boy, Gu Chan-sung, is to work for the hotel for 20 years in exchange for his father's life. Although Gu Chan-sung tries too hard to escape his destiny, Jang eventually catches up to him, and the rest of the show reveals the hotel's secrets through the new general manager.
7. Café Midnight (2020-)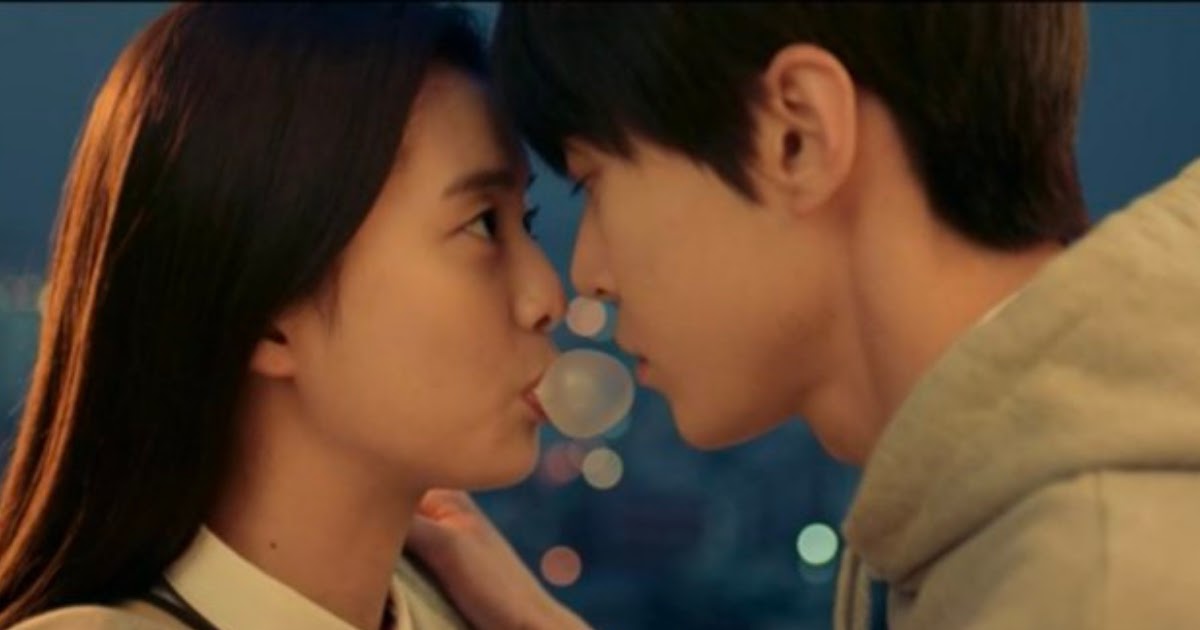 Each season of 'Café Midnight' maps out the journey of new characters in two episodes. However, all these storylines revolve around the titular café that runs from midnight to sunrise. The first season follows Jae-young, who responds to a job advertisement that leads him to the café. There, he has a life-changing experience.
In season 2, Ah-young quits her job due to mounting pressure. After giving in her resignation, she decides to go on a trip to nowhere in particular. Soon, she chances upon the mysterious café in area B23, located where a guest house is supposed to be. The show's third edition is a coming-of-age tale where a high school boy sees his future.
6. Prison Playbook (2017)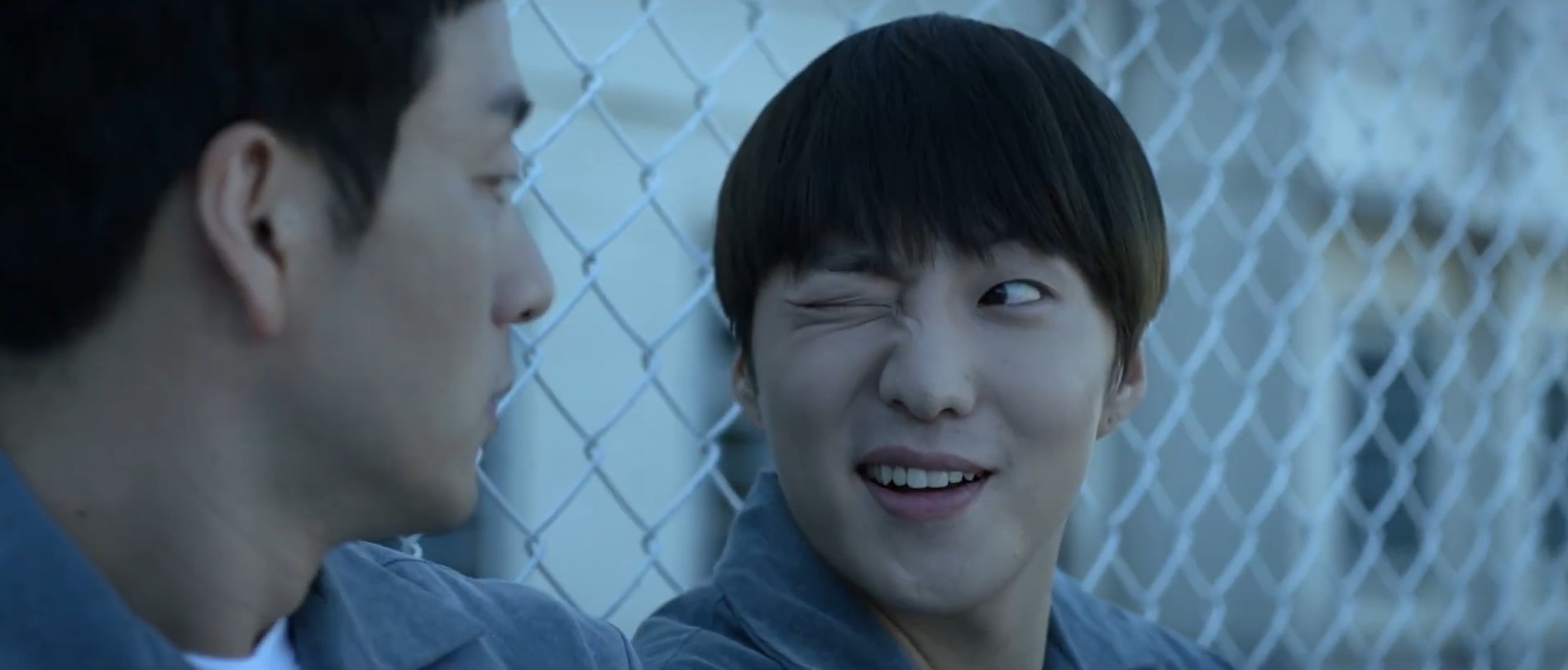 'Prison Playbook' follows professional baseball player Kim Je-hyeok, who is about to leave his home country of South Korea in order to fly to the United States and join the Boston Red Sox. Days before his scheduled departure, Kim witnesses his sister being sexually assaulted and immediately steps in to save her dignity. However, the situation surprisingly backfires on him as the attacker holds Kim responsible for assault and has him arrested. Once convicted and sent to prison, Kim believes that his career as a baseball star is over for good. Yet, once he comes in contact with his fellow prisoners and duty officers, he realizes there is more to prison life than what meets the eye. The rest of the show explores the Korean prison system and the people in it through the experiences of the baseball professional.
5. Flower Boy Next Door (2013)
Based on Yoo Hyun-sook's webtoon 'I Steal Peeks At Him Every Day,' this romantic comedy-drama centers upon an unusual love triangle. Dok-mi is shy, reserved, and avoids stepping out of her house. However, one day, she catches a glimpse of Han Tae-joon, who lives across the street. As she begins to develop feelings for the man, Dok-mi is unaware of the fact that another neighbor – a webtoon artist – Oh Jin-rak, has been in love with her for a very long time. The series derives its name from the webtoon that Jin-rak creates for Dok-mi.
4. Her Private Life (2019)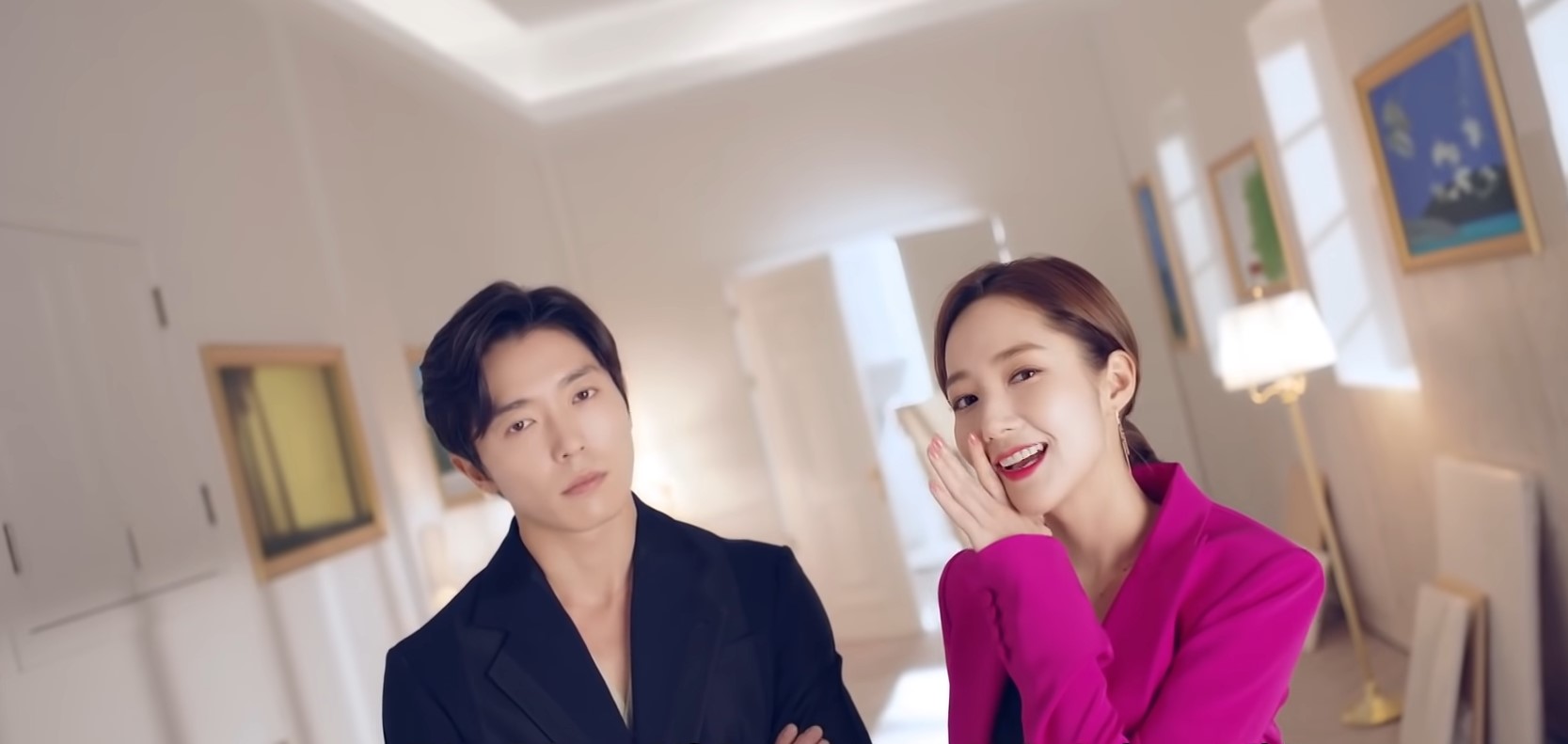 'Her Private Life' revolves around Sung Deok-mi, the chief curator of the Cheum Museum of Art, who is also crazy for the K-pop artist Cha Shi-an. Moreover, unbeknown to most, Sung is one of the managers of The Road to Sian, a fansite dedicated to the pop artist. While Sung is pretty content with her work, a sudden embezzlement investigation puts her current boss behind bars, and Ryan Gold, a retired K-pop artist, takes over the museum. At the same time, a rumor plagues Sung and claims she is in a relationship with Cha Shi-an. Willing to help out his employee, Ryan intends to pose as Sung's boyfriend to quell the rumors. However, others trying to prove their relationship as a farce forces Ryan and Sung to keep up the pretense for longer than usual until the pair start developing actual feelings for each other.
3. Playful Kiss (2010)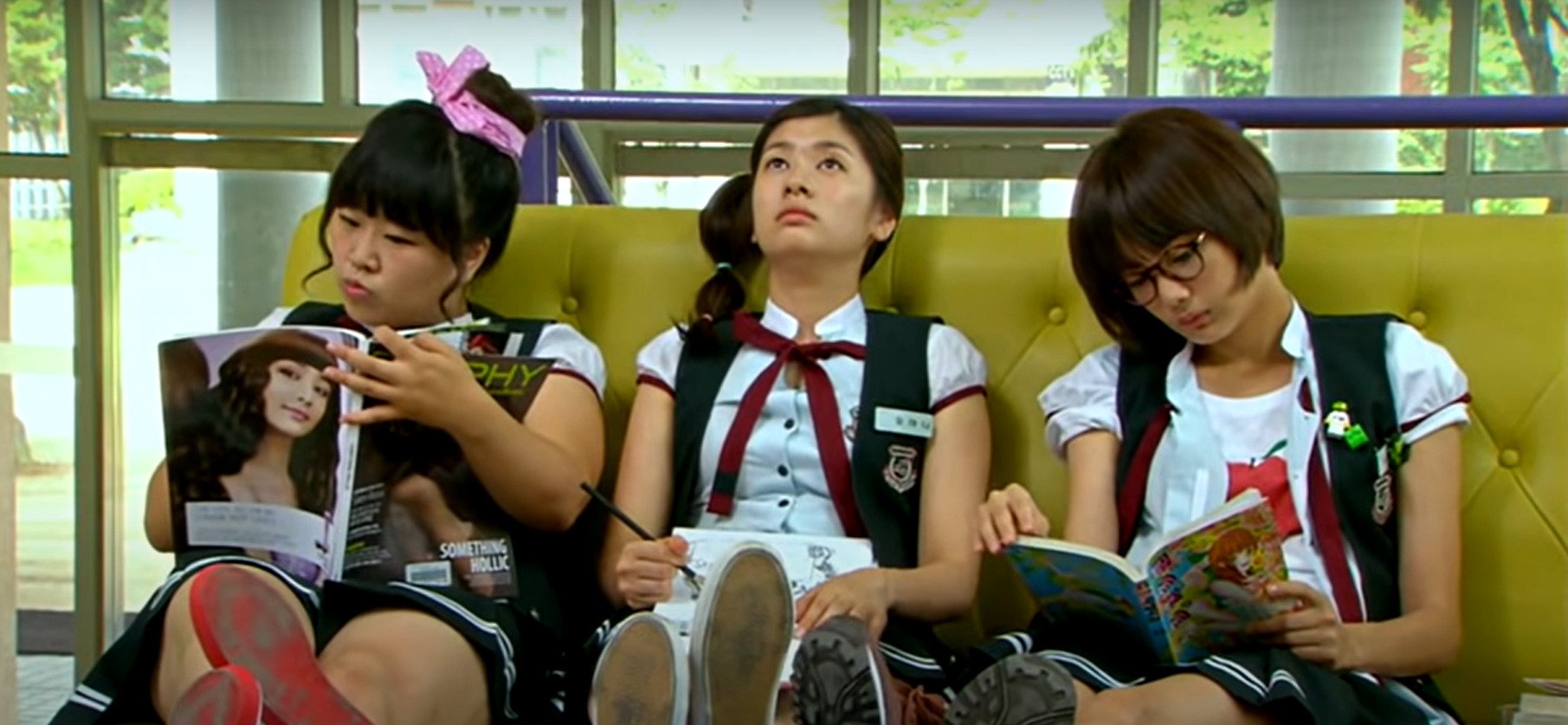 The romantic-comedy television series titled 'Playful Kiss' (alternatively titled 'Mischievous Kiss' or 'Naughty Kiss') is based on Tada Kaoru's Japanese manga 'Itazura Na Kiss.' It is the third television adaptation of the manga. Despite garnering low ratings in South Korea, the show built a solid fan following in other countries.
The series follows a down on luck girl named Oh Ha-ni, who is nothing like her crush Baek Seung-jo – smart, confident, and popular. However, the former embarrasses herself by writing Seung-jo a letter. Moreover, the house she and her father live in collapses. As if things weren't awkward enough already, Seung-jo's family invites them in and offers them a place to stay. As Ha-ni and Seung-jo spend more time together, things take an interesting turn.
2. Oh My Ghost (2015)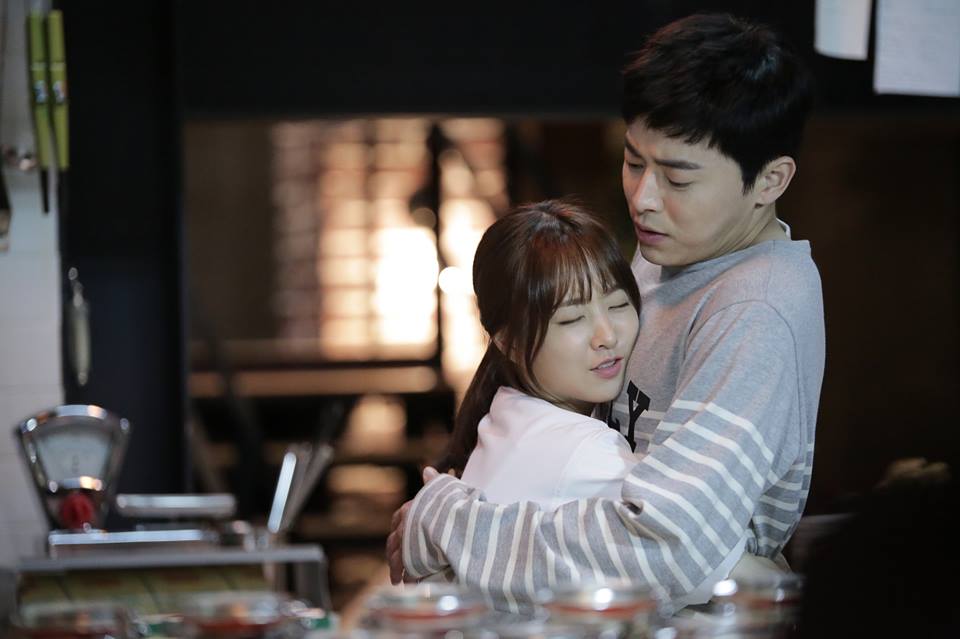 Yet another fantasy romance drama, 'Oh My Ghost' revolves around Na Bong-sun, a talented sous chef who is quite self-conscious. But what is truly special about her is her ability to communicate with ghosts. Bong-sun's life takes a surprising turn when a seductive ghost takes possession of her body. Now, Bong-sun's new personality attracts a lot of attention from people, including her crush, the star chef Kang Sun-woo.
1. Flower of Evil (2020)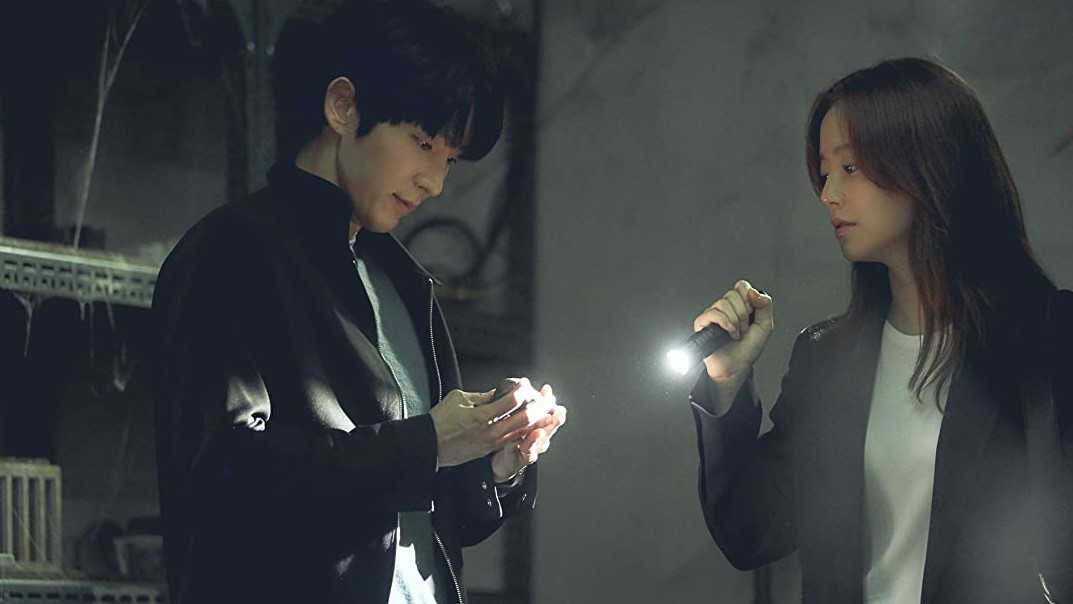 A chilling South Korean thriller, 'Flower of Evil' follows Baek Hee-sung and showcases how he leads a happy married life with his wife, Cha Ji-won. Baek and Cha share a six-year-old daughter, and with Cha working as a detective in the police force, the three appear to be the perfect family. Even their neighbors and acquaintances believe them to be a typical Korean couple, and there is nothing to indicate otherwise. However, when Cha's superior assigns her department to solve a series of gruesome and unexplained murders, things take a strange turn as the detective discovers links between the killings and her husband. Consequently, with the mystery thickening, Cha is left wondering if her husband is indeed the man she knows him to be.
Read More: Best K-Dramas of 2021